Unlock the landmarks of wellness through a guided retreat presented by Grand Hyatt Singapore and Kydra, a popular local active wear brand.
Designed to fulfil the three landmarks of Feel, Function & Fuel as part of Grand Hyatt Singapore's holistic approach to well-being, this wellness-driven staycation includes a night's stay at the Grand Deluxe Room (Junior Suite) and a line-up of guided activities to make you feel recharged by the end of the experience.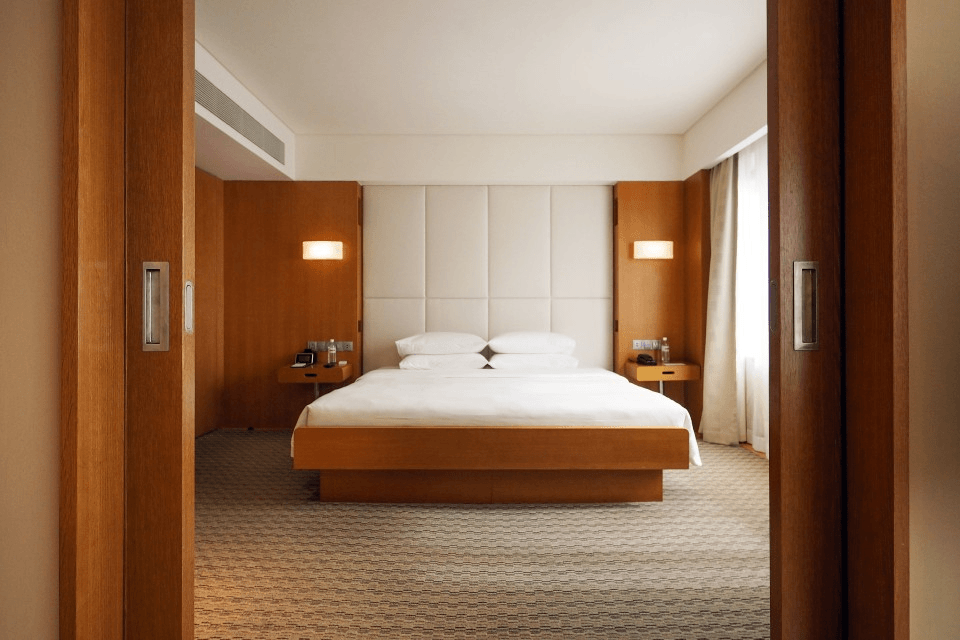 The retreat begins at SGD 530++ for single occupancy, or guests can also opt to share the experience with a loved one at SGD 840++ for double occupancy. The stays will be available only on select dates each month until the end of July 2021, with limited spots available each time, to ensure that guests have a calm bonding experience with mindfulness being at the center of it all.
One-night Stay in a Grand Deluxe Room (Junior Suite) Guests can relax in a 54 sq m of space, en suite bathroom, separate living area and generous work desk in a junior suite layout for a 2-day-1-night unwinding experience.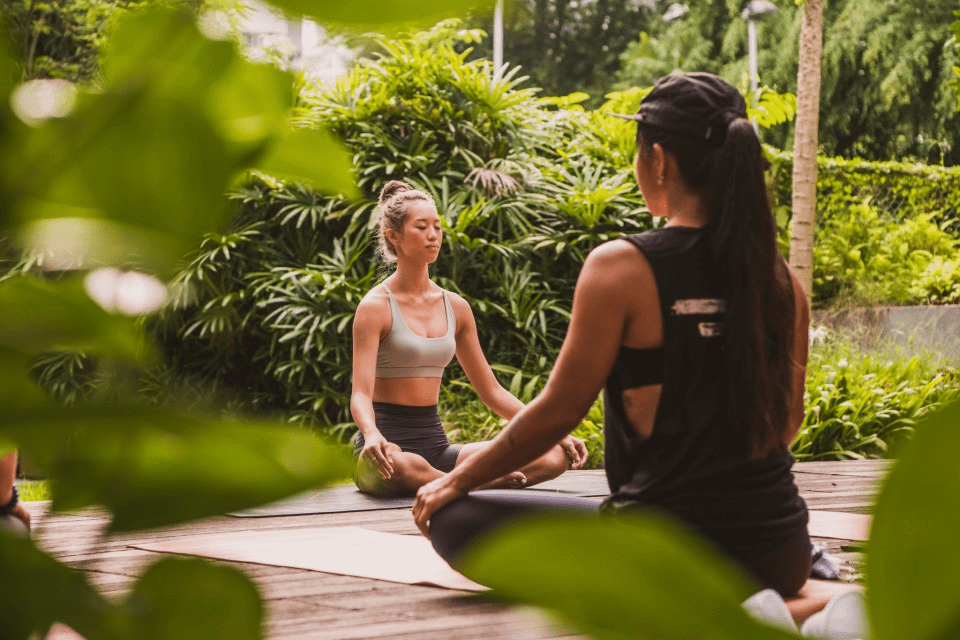 Offered exclusively for The Recharge Retreat, a set of Kydra active wear that is valued up to S$150 is included. A Kydra personnel will reach out personally to the guest before their stay to offer a selection and will have it delivered to their hotel room, ready for them in their room on the day of check-in.
Nestled within lush greenery away from the hustle and bustle of Scotts Road, Damai Spa brings together the cultural healing philosophies of Singapore's multicultural society for a modern spa experience.
​​​​​​​Each 60-min personalised body treatment begins with a foot soak, and a sensory test to assess the Damai Signature Blend that the body needs the most. Created by Damai Spa's therapist, guests can choose from four Damai Signature Blends – Calm, Revive, Healing, and Renew – to go with a Swedish, Aromatherapy or Balinese massage.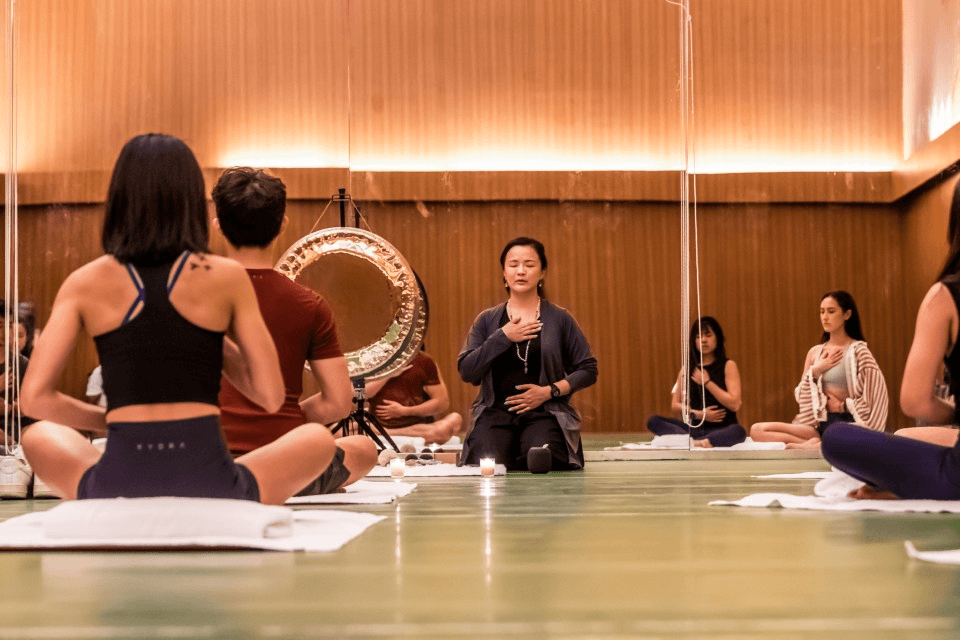 Led by Karu Nanithi, the hotel's spa director and member of Hyatt's Well-Being Council, Karu pilots all meditation experiences at the hotel. Guests can expect to participate in meditational activities from Gong Sound Bath, Breath Work exercises and more. These mindfulness meditation activities aim to bring the guests' minds to an awareness and a non-judgmental appreciation to the present moment.
As part of Kydra's philosophy of achieving the best for the athlete of tomorrow, guests can expect a workout session that aims to build confidence through activities such as yoga, high-intensity interval training and more. Classes will be conducted at the hotel's outdoor green spaces to refresh the mind to kick off the day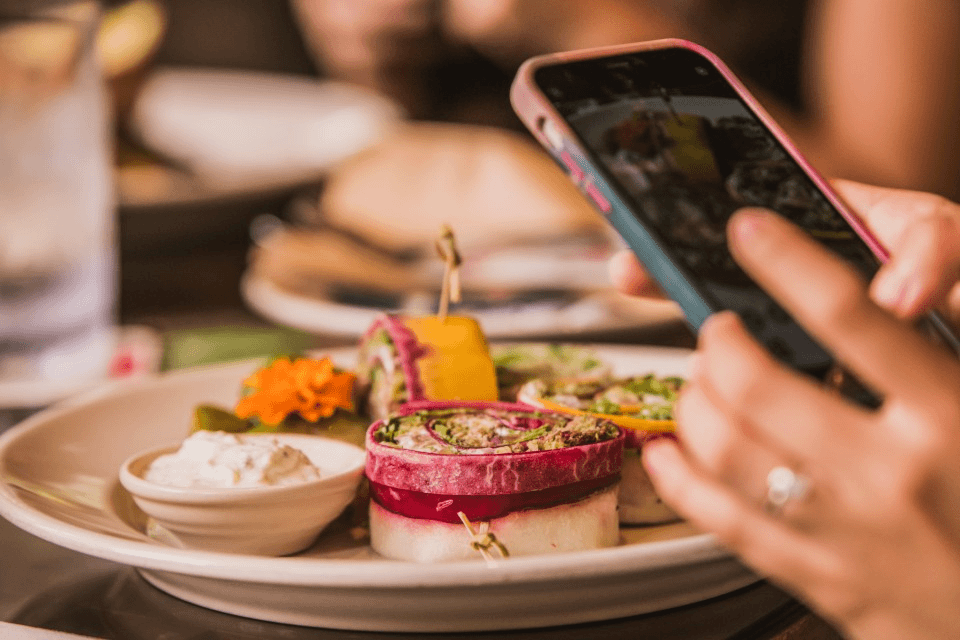 A certified nutritionist as well as a sustainability advocate, Charlotte Mei has teamed up with Chef Lucas Glanville, Director of Culinary Operations and pioneer of Grand Hyatt Singapore's many sustainability initiatives, will present guests with a nutritional and sustainable-driven brunch experience at Oasis restaurant.
Not only will guests be able to relax by the pool after their morning workout, but they can also expect an educational dining experience of learning about nutritional facts of ingredients and how eating well is beneficial to their well-being.
Guests can purchase this staycation experience via Grand Hyatt Singapore's Online Shop.
Upon receiving your order confirmation for your purchase, the hotel's dedicated reservation team will reach out to each guest to make the necessary arrangements.