While our wings have been clipped and we are not travelling for awhile, it's time to start the engines and spend a day on Lazarus Island swimming, tanning, listening to music, breathing in the fresh air and having quality food and drinks from Leopold.
Leopold Yachting charter is berthed at One15 Marina Club Sentosa which offers you an entire package of food and beverages on your very own Private Yacht Charter.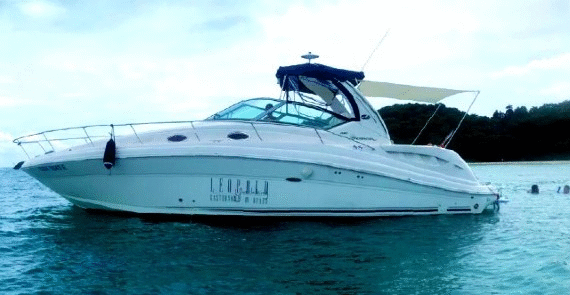 The Yacht Charter deal comes with a fixed rate for charters of 2-8 people with everything you need on board. The pricing is reasonable and allows smaller groups to enjoy a Yacht trip with full catering on-board.
Food and beverages are catered from Leopold Yachting itself. Beer, Wines and G&T's at Supermarket rates as well as food such as full BBQ with juicy skewers and vegies grilled by your Captain and Chef Klaus Leopold. Cold towels, sun protector, soft drinks, ice, coffee, water, stand-up paddles and swim floats are also provided.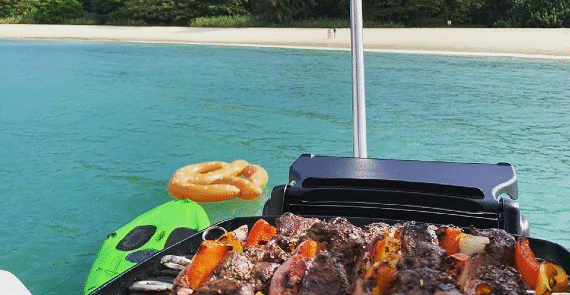 Basically, you just need to bring your swim wear along – Leopold Yachting cares about the rest.
Book your charter now to enjoy a couple of hours' quality time with your friends, business partners or family.
Mention Expat Choice and Captain Klaus will have a special surprise for you and your guest, once you board.

Comments
Leopold Yachting founded in 2019 is leopold group's latest project with unique gastronomy charters on the own yacht with up to 8 passengers for full comfort. A private tour of 5 hours to lazarus island with cold towels, beverages, bbq, floats, swimming, paddling and hanging out on the boat and beach. No matter if with friends, colleagues, family or business partners – everyone loves yachting. Group owner and captain Klaus Leopold will personally be your Captain and Chef and will give you the full experience.