Get booze right to your doorstep! NINETEEN80 has a  fun and quirky delivery menu of cocktails and bottle packages at the ready!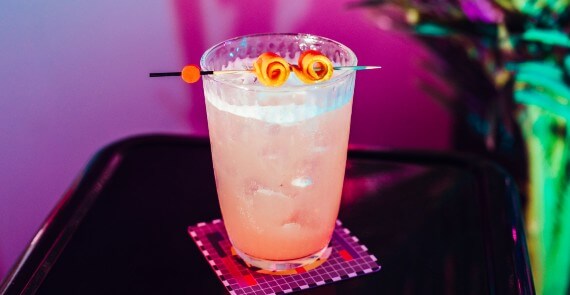 Image Credit: NINETEEN80 Love Shack
The I-MISS-YOU-NINETEEN80 Alcohol Delivery carries signatures ranging from the refreshing - Love Shack, Purple Rain, the spirit-forward Poison Ivy and Sweet Dreams, to club staple Long Island Iced Tea to Pinball Wizard's delicious glitter shots including Crouching Tiger or Peanut Butter & Jelly. 
All cocktail packs serve two portions ($32) with select five portion packs ($60). Customers can also order a bundle of five at $130 (usual price $160) for small gatherings at home.
For the full menu, orders and more details, please refer to the ordering site HERE
Do the safety dance in NINETEEN80's collection of funky, fresh and fly face masks!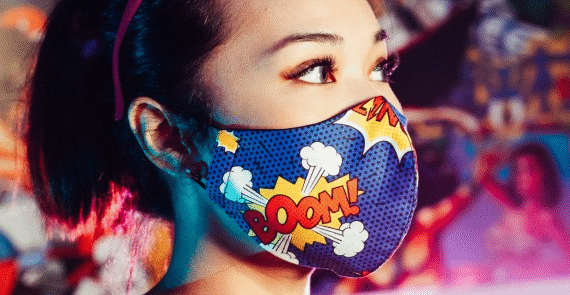 Available in three throwback and vibrant designs that are comfortable and chic whether in 2020 or the 80s, choose from the Paradisco for a breezy and tropical look, Wham Bam! for a classic comic-inspired print, or the Def Leoppard for those born to be wild.
Produced by A Phat Cat Collective, each mask is constructed with three layers of soft, breathable 100% cotton and adjustable ear loops on the side.
Available in three sizes, the masks are reusable, washable and are made for easy layering over a surgical mask for extra protection.
NINETEEN80 Face Masks are priced at $15 each, and are available for orders HERE
Comments
SO YOU THINK YOU KNOW THE 80s? – NINETEEN80 Virtual Trivia Night Date: 3 July Hosts: Mark & Don Richmond Platform: Zoom (Upon sign-up only) Registration: https://forms.gle/b6bgvwQjfuFaE9C77 Participation Fee: $20 per team or complimentary with purchase of Package of 5 cocktails / Twin Bottles So you think you know the 80s? So you call yourself an 80s head? Well, we'll be putting that claim to the test and you better get them all right, smartypants! Hosted by the brotherly duo of Mark & Don Richmond, we'll be quizzing you with a barrage of questions covering aspects of the 80s from pop culture, to general knowledge to oh, that's it for spoilers! If you're down for some socially distanced trivia fun, history education or just hungry for wins, we welcome you to put together a group of 2-5 teammates for an 80s quiz. Is that all to it? Well of course not! We can't call it a NINETEEN80 trivia without jazzing it up, can we? Throughout the rounds, we'll be throwing in some surprises to keep things funky and interesting.