Image Credit: Tampines Eco Green Facebook Page
Being an island, beaches are the first thought when Singapore is talked about but those who have lived here a while, know it's more about its green destinations. The lush canopy of trees and expansive parks are certainly commendable but what we love the most about  Singapore is exploring the island's hidden trails, taking in the fresh air, traversing rocky terrain while hiking and getting close to nature.
Here are the best hidden trails we've found in Singapore.
Video Credit: Longkang Adventures
Finding your way through Seng Chew Quarry turned into a lake makes for a fun hike especially if you love the outdoors in the morning. Wear the right shoes, carry some water and be on your way through the narrow, rocky stretch to the lake and once there you can take a breather, take in the views and even click some pictures before hiking your way back.
INFORMATION
a. Seng Chew Quarry is situated nearby to Bamboo Grove Park, close to Drain Remains
The following transport lines have routes that pass near Seng Chew Quarry
The nearest stations to Seng Chew Quarry are:
Bt Batok West Ave 5 - Opp Blk 347 (43589) is 175 meters away, 4 min walk.
Bt Batok West Ave 5 - Blk 347 (43581) is 400 meters away, 7 min walk.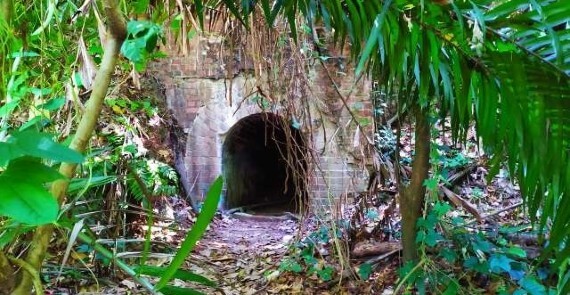 Image Credit: remembersingapore
Take the narrow slope up from the car parking at Seah Im and walk through the foliage to reach an old, World War II Bunker. You will need a lot of light and will have to brace yourself to find reptiles and other critters if you go exploring the inside of the bunker which can be a lot of fun if you have your friends along with you.
INFORMATION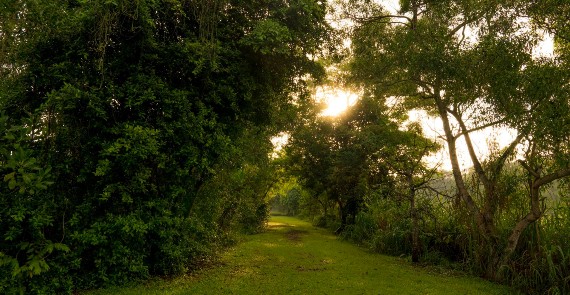 Image Credit: Tampines Eco Green Facebook Page
This lush green eco-friendly park is a sight worth seeing with its beautiful grasslands, freshwater wetlands and rainforest, a home to a plethora of critters especially birds. Carry your binoculars to spot baya weavers as well as many butterflies along your trail.
INFORMATION
a. Tampines Ave 9, Singapore 520491
w. www.nparks.gov.sg/gardens-parks-and-nature/parks-and-nature-reserves/tampines-eco-green
Your Guide to Tampines Eco Green
Video Credit: Maria Christine Asuncion
Have a tête-à-tête with the marine life thriving in the waters at Tanjong Rimau, a beach near the Shangri-La Resort in Sentosa. Wear the right shoes to walk right up to the water but be careful to stay on the rocks. Observe various corals, sponges, seagrasses and animals like octopus, crabs, snails and fish.
INFORMATION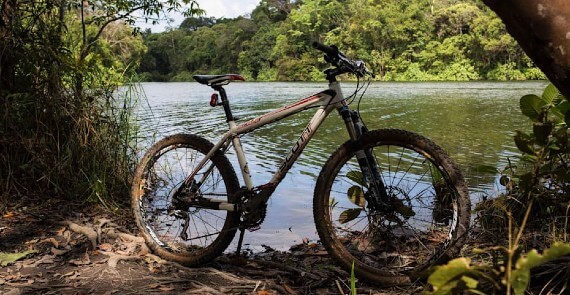 Image Credit: redbull
Bikers are going to love this 7-kilometre-long trail starting from Mandai and going all the way up to the Chestnut Trail. The route is packed with foliage, greenery and filled with pretty wild flowers. If you're not into mountain biking, you can do some hiking or trail running and make it a power packed morning. Do make a pit stop at the reservoir and take in the pristine view it has to offer.
INFORMATION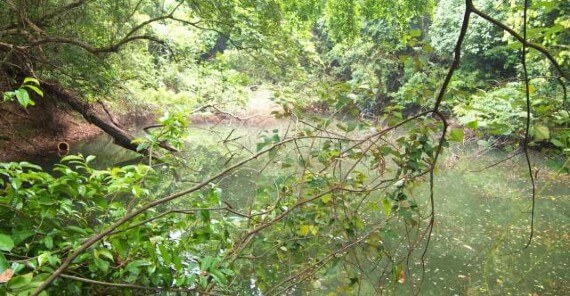 Image Credit: Remember Singapore
You can make a plan to come up to the Keppel Hill Reservoir soon after you're done exploring the Seah Im Bunker as it is close by. The way up to the reservoir is pretty straightforward and is full of greenery all around. The reservoir itself is full of calmness and tranquillity so sit here a while and take in its beauty and of the flora and fauna around it.
INFORMATION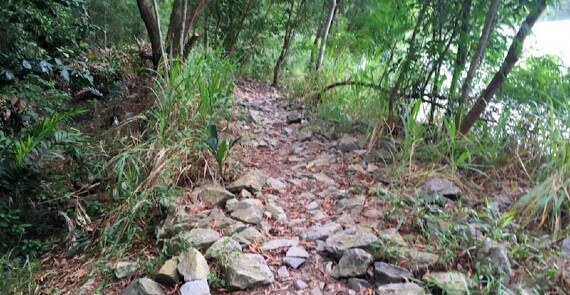 Image Credit: hypeandstuff
An easy hike for regular joggers, Tampines Quarry has a pretty simple trail with a muddy path and a stream along the way. The lake formed in the now defunct quarry is a haven for anglers and you can even pack a little picnic to enjoy it here. You can make it a nature walk as well by stopping every now and then, observing the critters.
INFORMATION