Video Credit : Virtual Room
Image Credit : Zero Latency Website
Life in The Age of Corona, the stress of working under challenging circumstances can certainly be overwhelming; so, it's important to have an escape – and what better way to take a break than with virtual reality?
VR game rooms have become increasingly popular since the Virtual Room hit our shores, and it isn't hard to see why! Immerse yourself in a game of fireball dodgeball, take a ride through river rapids, or fight the zombie invasion with these recommendations for the best virtual reality arcades from our resident expat experts!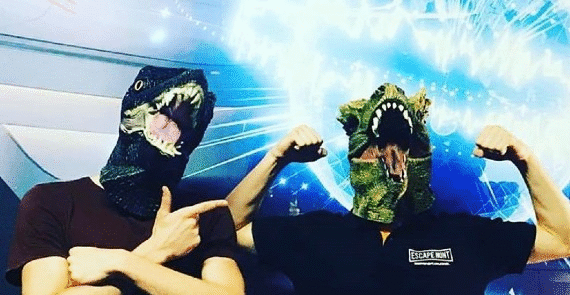 Make it a team experience when you head to Virtual Room! Work on your team-building or bond over a date with games like Time Travel, where you search for clues through the past and future, or enjoy a twist on the zombie apocalypse trope as you fight to keep the zombie race alive in Are We Dead! Play in teams of two, three, or four, for a good 45 minutes at $44 a head. Another unique feature of Virtual Room is that each player has their own room, so there isn't any interaction with other customers.
A. Basement 3, Lucky Chinatown 211 New Bridge Road 059432
W. singapore.virtual-room.com/
S. www.facebook.com/singapore.virtualr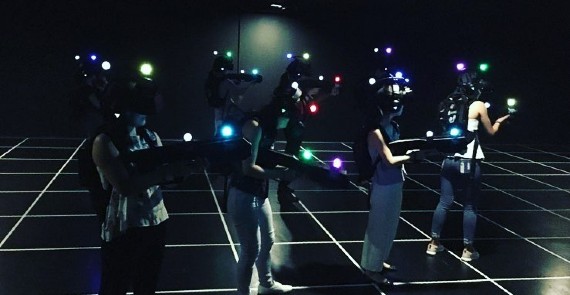 Brought to Singapore from the land down under, at Zero Latency you can expect to find free-roaming, multi-player virtual reality in one of the largest VR gaming arenas in Singapore! Fight against the zombies in Zombie Survival, battle to find a cure in Outbreak Origins, or take things to outer space with a war against the robots in Singularity! At $69 a pop for 30 minutes, this experience is extremely immersive with an instructive gamemaster, and attentive staff to keep you from bumping into the walls.
A. 3 Temasek Boulevard #03-346/347 Suntec City Mall 038983
S. www.facebook.com/zerolatencysg/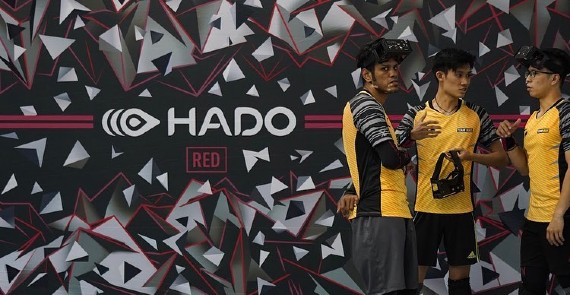 For a more kid-friendly VR experience, head to Hado Singapore! Instead of a fully immersive VR experience, Hado is more about augmented reality along with exergaming! Challenge your opponents with Hado dodgeball, or enjoy fighting against monsters in Hado Monster Battle! Great for family bonding, or team building, Hado also offers up a great way to keep your kids active while staying out of Singapore's deadly humidity! At $20 - $23 for the 'Experience All Package' it isn't too pricey either!.
A. 10 Ubi Cres, Ubi Techpark, Singapore 408564
S. www.facebook.com/HADOSingapore/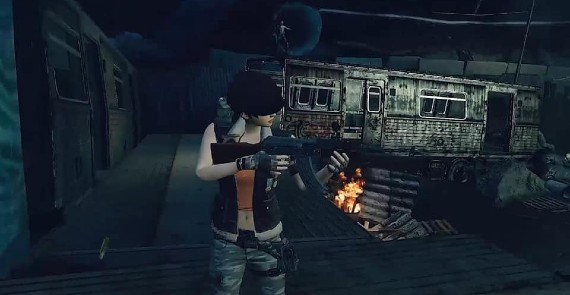 Located on the second floor of Changi City Point, VR Wan Plus offers up an immersive experience that can be as scary as it is thrilling! Try to make your way through Nightmare City, indulge in some player vs player fighting in Infinite War, or enter the world of LEGO with Guardian Heroes 2! Prices start at $28 per head during off-peak hours, but they are closed during the weekends, so plan your visit accordingly.
A. 5 Changi Business Park Central 1 #02-14 Changi City Point, Singapore 486038
S. www.facebook.com/vrwanplussg/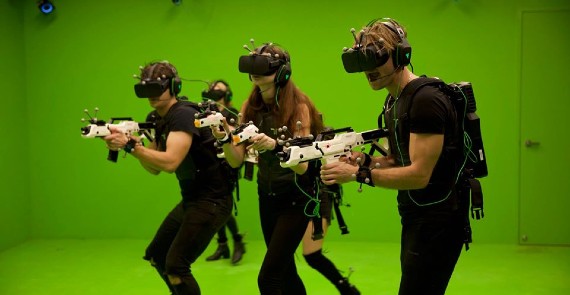 Inspired by Star Trek's Holodeck, Sandbox VR advertises an immersive, futuristic experience complete with motion capture cameras, 3D precision body trackers, custom hardware, and haptic vests! Try to save your soul from Davy Jones' Curse, investigate the secrets of Deadwood Mansion, or attempt to save humanity in Amber Sky 2088! Prices start at $32 per head for a 30 minute game, but considering how immersive the experience is, it's well worth it.
A. 181 Orchard Road, #05-31 Orchard Central, Singapore 238896
S. www.facebook.com/sandboxvrsg/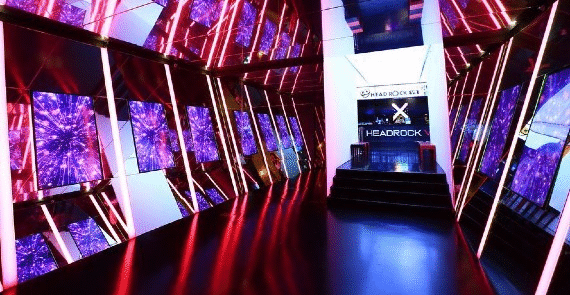 Another attraction to try when visiting the gorgeous island of Sentosa, HeadRock VR takes your through eleven different adventures! From Jungle Rafting, to Zombie Slasher, to Storm Blizzard, you can choose games from three zones: blue, orange, and green. Starting at $35 a pax, families with more than three members get a 15% discount, so it's a great way to spend part of your day if your vacationing in Sentosa.
A. 26 Sentosa Gateway, Singapore 098138
S. www.facebook.com/headrockvrsg/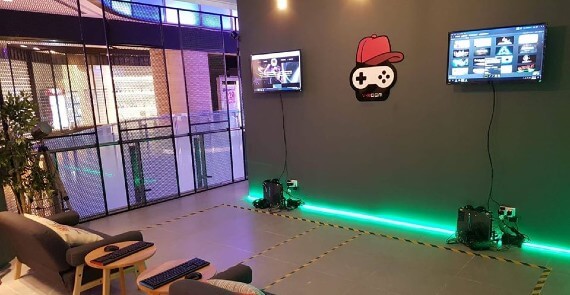 Try the latest in virtual reality at V-room, where you'll find some amazing multi-player games that are great for team-building! Choose from almost 30 different games ranging from horror and shooting like Arizona Sunshine, puzzle games like The Price of Freedom, or relax and serve up drinks to drunk dwarves with TapHouse. Starting at $24 per headset for an hour, which you can share with a mate for no extra cost, V-room is quite effective when it comes to value for money.
A. 277 Orchard Rd, Singapore 238858
W. v-room.sg/
S. www.facebook.com/playvroom/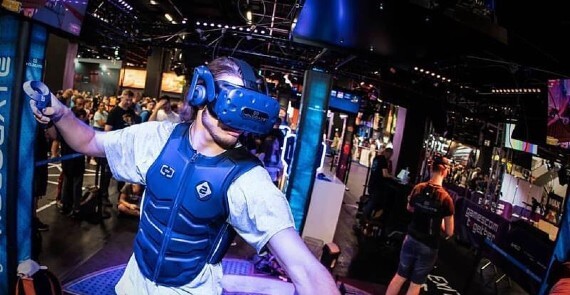 One of the newer entrants to the VR scene in Singapore, at Hologate Singapore you'll be able to have an exciting virtual reality experience no matter what your age! Their advanced cinematic technology means that you also won't experience any motion sickness! Defend your home from the Piggy Fleet in Angry Birds 2, take control of a German u-boat in Das Boot, or fight off the aliens in Simurai. Book a half hour session at $44 per person during off-peak hours, and $56 per person during peak hours. Head's up, you'll have to fork out an additional $2 per game for the premium games.
A. 107 North Bridge Rd, Singapore 179105
Comments