Image Credit: St. John's Island Website
Video Credit: CNA Singapore's St John's Island: from quarantine to leisure destination
The circuit breaker has sure made us yearn for getting out of our homes and discover a world many have neglected. And now the time has come to venture out to discover escapes right on our front door.
Whether you want to lounge about on a sandy beach, have some family time or chill with friends, we've got you covered. Discover 13 beaches and islands in and around Singapore we can all visit.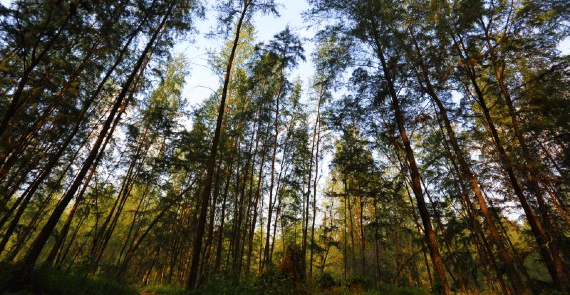 Image Credit: Coney Island Park Website
Coney Island greets you with its lush greenery and is best explored on a bike. Pedal on to the beaches here as you make stops at picturesque spots, do some bird watching and explore wildlife on your way. The beaches may not be Singapore's finest, but offer a tranquil atmosphere for you to unwind by the sea.
Punggol Promenade Nature Walk, Singapore 829325
www.nparks.gov.sg/gardens-parks-and-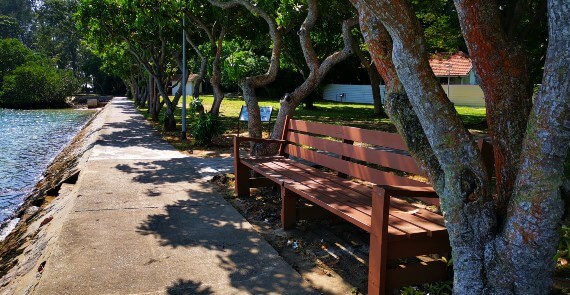 Image Credit: St. John's Island Website
Spend a day of leisure and go fishing at St. John's Island or simply take a swim at one of the beaches. This is a perfect place to bring a picnic basket and enjoy a tranquil day playing beach games and snoozing. Nature lovers can sign up for a walk and explore the mangroves, coral reef and coastal plants of the island.
A. Marina South Pier, 31 Marina Coastal Drive, #01-04 018988
W. www.islandcruise.com.sg/st-john-island
S. www.facebook.com/singaporeislandcru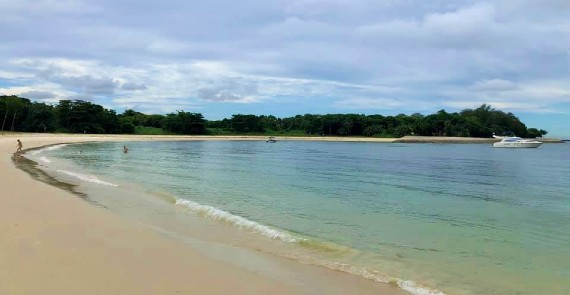 Image Credit: Lazarus Island Facebook Photos
Couples looking for a romantic beach trip should definitely come down to Lazarus Island. The tiny beach out here may not be a tourist attraction or have plentiful food kiosks but offers scenic beauty away from the crowd.
A. 31 Marina Coastal Dr, Singapore 018988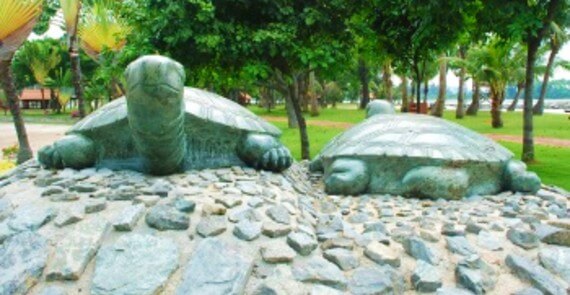 Image Credit: Kusu Island
Also called the 'Tortoise Island' or 'Turtle Island', Kusu has a legend behind it; a tortoise was said to have turned itself into an island to save men from shipwreck. Today, it is flocked by tortoises and of course, tortoise enthusiasts. Apart from having the beach fun, you can also explore the pristine swimming lagoons.
A. 31 Marina Coastal Dr, Singapore 018988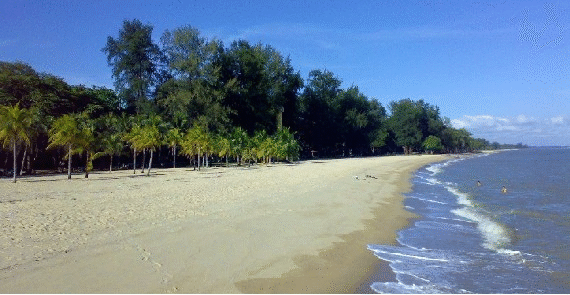 Image Credit: East Coast Park Websites
Packing loads of fun for the family right from the tiny tots and the teens to the parents, East Coast Park is the perfect location for picnics and activities. You can have a barbecue on the beach, enjoy cycling in the dedicated Cyclist Park, tent up and enjoy camping, or simply take your kids to the large Children's Playground. The adults can enjoy some fishing, photography and water sports.  
A. East Coast Park Service Rd 449876
W. www.nparks.gov.sg/gardens-parks-and-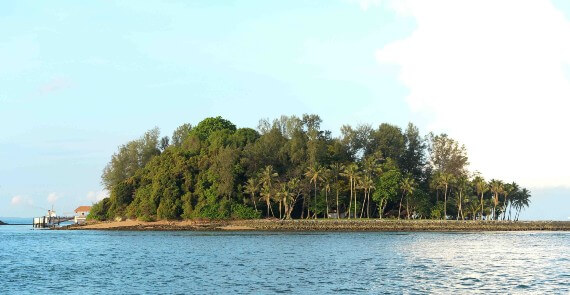 Image Credit: Sisters' Islands Marine Park Facebook Page
Go snorkelling in the blue waters at the Sisters' Island and discover gorgeous marine life thriving in the sea. Experience the rich biodiversity of Singapore by taking a tour of the Marine Park where you'll also find the city's first turtle hatchery. The name of the island itself has a fascinating legend behind it and makes it all the more exciting to explore.
A. 60 W Coast Ferry Rd, Singapore 126979
W. www.nparks.gov.sg/gardens-parks-and-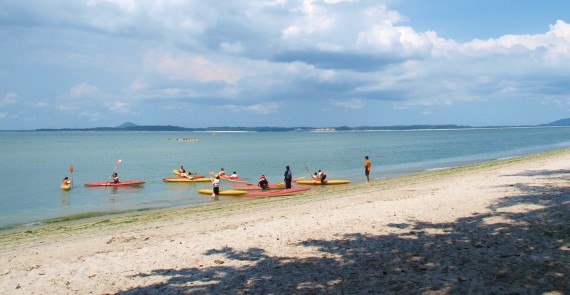 Image Credit: Changi Beach Park Website
Take long walks, cycle, jog or simply spend time with your family at the Changi Beach. The gorgeous white beach is breathtaking and is one of the oldest beach parks in Singapore. You can enjoy refreshments at the park bistro or relish a meal in one of the restaurants in Changi Village.
A. Nicoll Dr, Singapore 498991
W. www.nparks.gov.sg/gardens-parks-an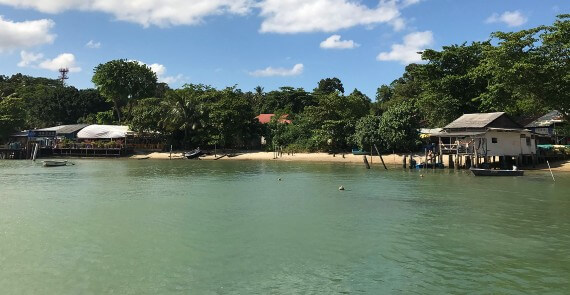 Image Credit: Pulau Ubin Facebook Page
Get adventurous at Pulau Ubin, an island offering adventurous hiking and biking trails. You can pay a visit to the Chek Jawa Wetlands and explore the beautiful forests, beaches and a mangrove swamp. You'll also find a fruit orchard on the way to the wetlands and is worth a visit.
A. www.nparks.gov.sg/gardens-parks-and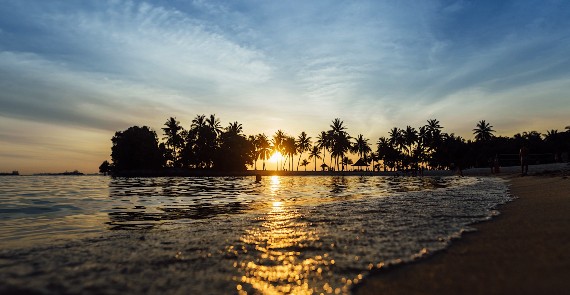 Image Credit: Tanjong Beach Club Facebook Page
By day Tanjong Beach is the perfect family hangout, and by night the beach club opens up for party animals. Groove to the latest tunes and try out lip smacking cocktails. Perfect spot to have a complete beach experience if you're holidaying in Singapore and aren't too fond of island tripping.
A. 120 Tanjong Beach Walk 098942
S. www.facebook.com/tanjongbeachclub
Video Credit: Sentosa Island - Siloso Beach From The Air
Siloso Beach is one of the coolest places to hang out and unwind when in Sentosa. Spend your day taking a dip in the water, surf the tide or go kayaking. If you're a party person, hit the beach late evening and party hard at one of the lively bars well into the night. Plus, there's plenty more to do in Sentosa itself once you've had your beach fun.
A. Siloso Beach Walk, Singapore
S. www.facebook.com/silosobeachresorts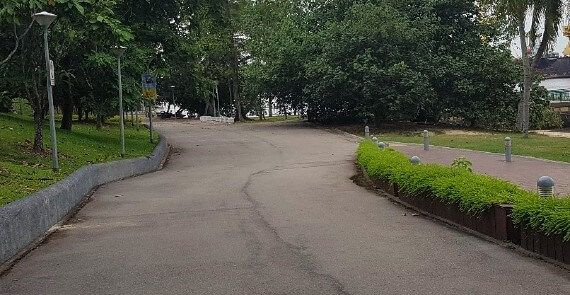 Image Credit: Sembawang Park Website
Perfect for joggers and fitness enthusiasts, Sembawang Park is a gorgeous verdant beauty. Sit by the seaside with a book or enjoy exploring historical aspects of the park like Admiralty House, Kampong Wak Hassan, Sembawang memorial and the Sembawang Shipyard. The playground here has a maritime theme and your kids are sure going to enjoy every moment playing here.
W. www.nparks.gov.sg/gardens-parks-an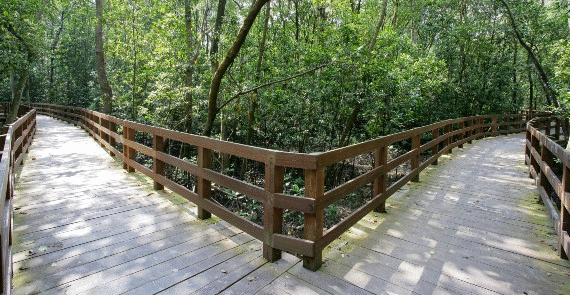 Image Credit: Pasir Ris Town Park Website
Let your family, especially your kids enjoy themselves to the fullest at the Pasir Ris Park. They can skate, take pony rides and even enjoy some water sports. The family fun can continue with a dedicated bird watching tower and barbecue pit; camp out here and make your weekend an exhilarating one. 
A. Along, Pasir Ris Central, Opposite Pasir Ris MRT Station, Singapore 519639
W. www.nparks.gov.sg/gardens-parks-and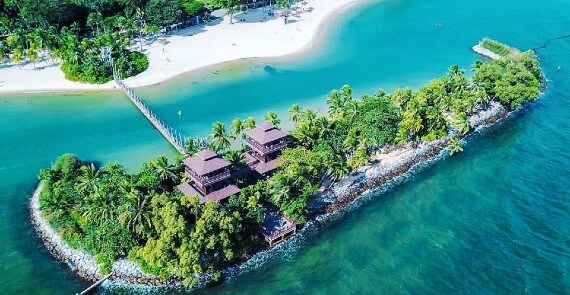 Image Credit: Sentosa (Official) Facebook Page
The beautiful suspension bridge is the highlight of Palawan Beach at Sentosa and it connects the beach to Asia's closest point to the equator. Pretty cool, right? The beach is pretty much a hangout spot for families. You'll find plenty of little shops here to pick up knickknacks as well as a lot of food options.
Comments