Image Credit: people Video Credit: Cat Buddies TV Kitten Sanctuary Singapore Visit
Whether you have lived here 20 years or just a newbie off the boat, Singapore has something for everyone, albeit not as rampantly overwhelming as other countries, but we learn to make the most of what we have.
In a series of 5 articles our aim is to open the suggestion box and highlight things, and places to see and do to broaden your daily lifestyle choices. Please register as a contributor with us  - and post your comments, votes and local experiences.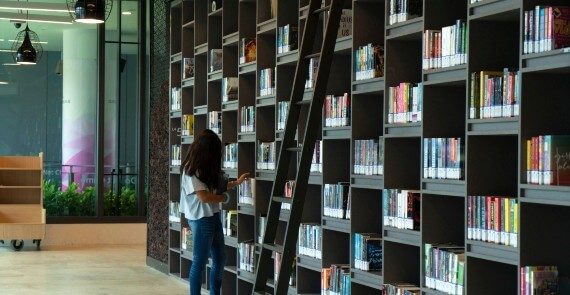 Image Credit: Our Tampines Hub Facebook Page
Tampines has got to be one of the coolest libraries in Singapore with spacious sections, each one featuring cool add-ons like exercise bikes for reading and working out at the same time, free video editing and 3D printing services, cooking classes and storytelling sessions.
INFORMATION
a. 1 Tampines Walk, #02-01 Singapore 528523
w. www.nlb.gov.sg/VisitUs/BranchDetails/tabid/140/bid/335/Default.aspx?branch=Tampines+Regional+Library
s. www.facebook.com/publiclibrarysg/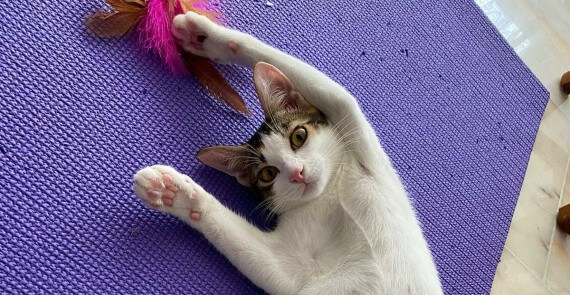 Image Credit: Kitten Sanctuary Singapore Facebook Page
Volunteer to pamper kittens at Kitten Sanctuary where they teach you how to feed, clean and make food for these tiny, adorable felines. The organization takes in rescue kittens and even helps find them a forever home.
INFORMATION
a. 737A North Bridge Rd, Singapore 198705
s. www.facebook.com/kittensanctuary.sg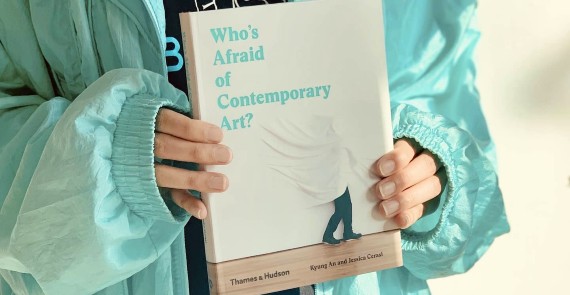 Image Credit: The Moon Facebook Page
The Moon brings you stories and books from emerging writers, writers of colour and queer writers while also striving to dissolve gender imbalance. You'd also love their cosy nook upstairs and their wonderful cafe where coffee, books and conversations keep flowing.
INFORMATION
a. 37 Mosque St, Singapore 059515
s. www.facebook.com/themoonsg/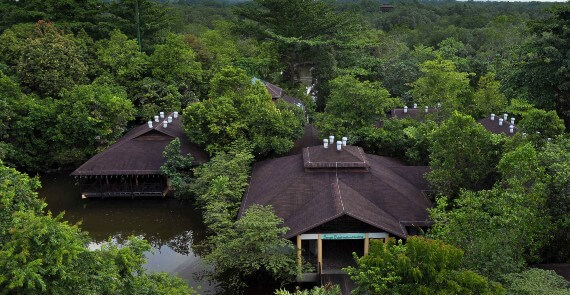 Video Credit: Hiking Singapore
Take in the splendid beauty of Singapore's first ASEAN Heritage Park Sungei Buloh and spot diverse wildlife - mudskippers, crabs, water snakes, shellfish, crocodiles; domestic birds like herons, bitterns, kingfishers, sunbirds as well as migratory whimbrels, sandpipers and plovers.
INFORMATION
a. 301 New Tiew Crescent 718925
w. www.nparks.gov.sg/gardens-parks-and-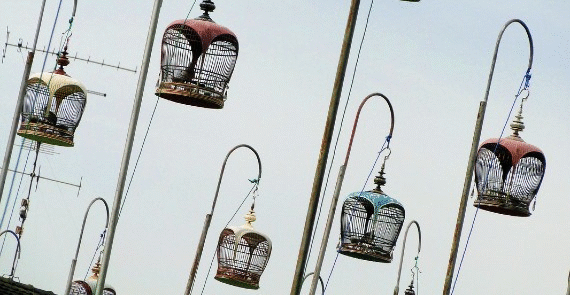 Image Credit: Kebun Baru Birdsinging Club
Like the chirping of birds first thing in the morning? Take it to another level as members of the Kebun Baru Birdsinging Club bring their feathered critters of various species to chirp together. The sounds are beautiful, one-of-a-kind and not-to-be-missed.
INFORMATION
a. Blk 159 Ang Mo Kio Ave 5 560503
w. kebunbarubirdsingingclub.weebly.com/
s. www.facebook.com/Kebun-Baru-Birdsin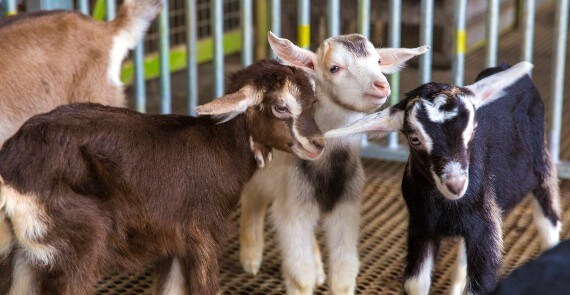 Image Credit: Hay Dairies Pure Goat Milk Facebook Page
Goats are adorable and coming down to Hay Dairies farm means getting acquainted to hundreds of them. Come here around nine in the morning and watch the milking process, feed them some hay and come back with fresh goat milk.
INFORMATION
a. 3 Lim Chu Kang Lane 4 718859
s. www.facebook.com/haydairies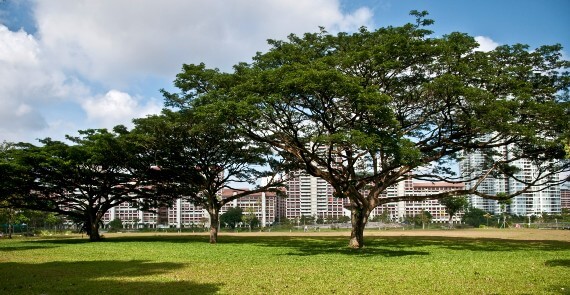 Image Credit: Bishan - Ang Mo Kio Park Website
The splendid stretch of greenery at Bishan-Ang Mo Kio Park extends a warm welcome to you and your doggo for a brisk walk. With a dedicated area for your furry buddy and track segregation for small and big dogs, feel at ease and spend quality mornings with your best bud.
INFORMATION
a. 1384 Ang Mo Kio Ave 1, Singapore
w. www.nparks.gov.sg/gardens-parks-and-nature/parks-and-nature-reserves/bishan---ang-mo-kio-park
s. www.facebook.com/BishanAngMoKioPa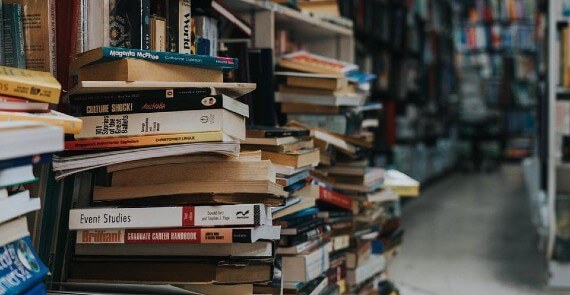 Image Credit: Bras Basah Complex Merchant Association Facebook Page
Indulge in some serious book buying at amazing bookshops at Bras Basah Complex. You'll find old gems like Basheer Graphic Books and Evernew Book Store housing amazing titles and second-hand books. Chatting up with like-minded readers and store owners is a fringe benefit.
INFORMATION
a. 231 Bain St, Singapore 180231
s. www.facebook.com/BrasBasahComple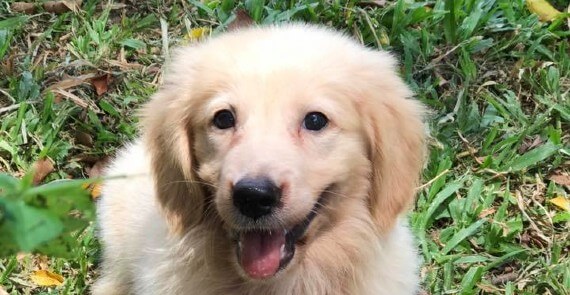 Image Credit: Voices For Animals Facebook Page
Feel strongly about rescuing animals and finding them a happy home? Volunteer with an active organization like Voices for Animals and spend time in changing a dog's life for the better.
INFORMATION
a. 11 Pasir Ris Farmway 2, Singapore 519326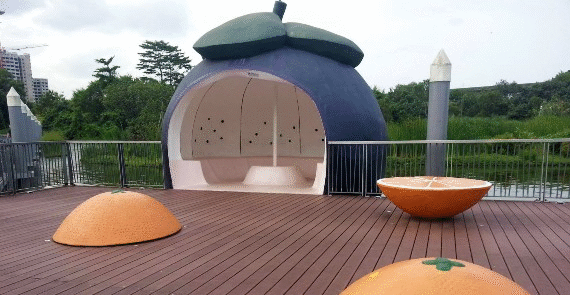 Image Credit: Sengkang Floating Wetland Facebook Photos
Sengkang Riverside Park is absolutely breath-taking and its floating wetland is a hub for bird watching. Carry your binoculars and spot beautiful feathered beauties like Purple Heron, Little tern and Collared Kingfisher as well as colourful dragonflies.
INFORMATION
a. Anchorvale Street, Singapore 544834
w. www.nparks.gov.sg/gardens-parks-and
You May Also Like
L'Academie de Danse
L'Academie de Danse is one of the few French Ballet school for children and adults located in Singapore, headed up by Maud Toledano, Founder and Director. Junior and Adult Ballet is for dancers who would like to learn ballet more seriously by coming at least two times a week for the younger ones and adults and everyday for the teenagers. The quality of the clases are important and limited places are available at each class. Students are selected by their concentration, body abilities, and coordination and flexibility.
INFORMATION
a. 8 Claymore Hill Road, #01-03 229572
Comments
Hi, as specialists in off the beaten track places in Singapore, I'm delighted to see this list. I know and have been to them all except the kitten sanctuary & the voices for animals (which is more a website than an actual place!) but as I am a great supporter of animal charities I will look into both of these. Tx Jane (
[email protected]
)
The Moon is an independent bookstore, café and private event space, nestled in one of Singapore's heritage districts. Our aim is to showcase as much of the Earth's diversity as our shelves can hold. From the events we host and to the event space itself, we are committed to making The Moon a safe and inclusive haven for everyone. If there is a book or title that you feel we should champion, or if you have any feedback as to how we can be better (because we will make mistakes), we'd love to hear from you.
We are a group of animal lovers who are passionate about animal welfare in Singapore. We strive to be the Voices for Animals to tell their stories. We are registered Society, we are actively involved in animal rescue (dogs, cats, rabbits, hamsters and other domesticated pets), stray feeding and re-homing of the animals.