Hero Video Credit: Ernest van den Ban
Singapore is known for many things; and while the scenic industrial coastline is amongst them, being a surfer's paradise is not – the surrounding water simply doesn't make waves big enough to support it.
Fortunately for all the surfing (or wanna be) enthusiasts living on the Little Red Dot, there are alternatives. Wakesurfing has become an extremely popular sport in Singapore, so if you're one of those enthusiasts, this could be the next best thing for you.
Read on to find the best places in Singapore recommended by Expat Choice readers to start riding those new found waves.
Suter WakePro is run by Suter, a professional wakeboard & wakesurf instructor with over two decades of experience under his belt – including coaching the National Wakeboard Team and helping them to secure several medals at the SEA Games – so you can be sure you're in good hands. Whether you're a beginner or a seasoned professional, Suter WakePro provides a memorable & safe wakesurfing experience. Rates start at $150 per hour, applicable both on weekdays as well as weekends.
A. 11 Northshore Drive 828670 (Located inside Marina Country Club - Head towards Pier 5)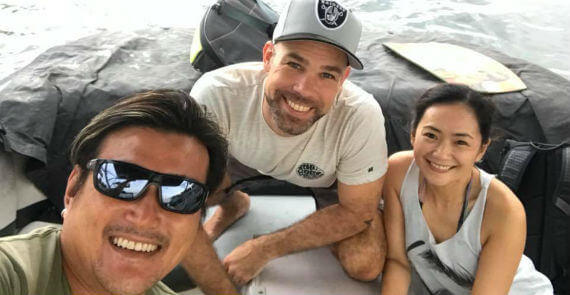 Image Credit: Wake Time Facebook page
Wake Time is ideally situated in the Marina Country Club and is both a water sports school & charter. Wake Time stays up to date with the latest in wakesurfing equipment and also utilises the award-winning MasterCraft Wakeboard Boats series. As far as instructors, Wake Time caters both to those who are new to the sport as well as to proficient wakesurfers looking for a more thrilling experience. Rates start at $130 an hour, though there's also an option to choose a special 3-hour package for $350.
A. 11 Northshore Drive 828670 (Marina Country Club)
Image credit: Wakemusters Facebook Page
Singapore's first and longest-standing wakesurfing company, Wakemusters specialises in wakesurfing but also provides waterboarding facilities. You can find both skim and surf boards here along with (locally & internationally) certified and experienced instructors. Want to hear your favourite tunes as you whizz along? Wakemusters' boats are each equipped with a sound system to add to the experience. Also on board is an ice box, so you can enjoy a cold drink before, after or both! Rates here start at $170 per hour.
A. 11 Northshore Drive 828670 (Marina Country Club)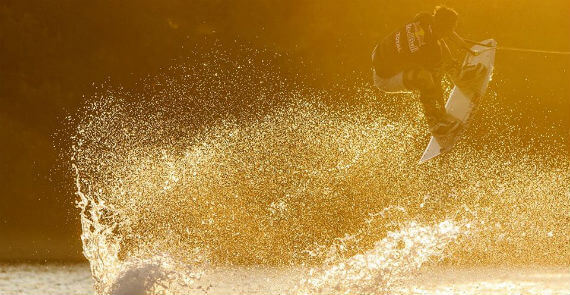 Also situated at the Marina Country Club, Ryders provides beginner to advanced level coaching to its clients. All drivers are certified and proficient in first-aid to make sure your experience is safe from start to finish. Rates start at $120 per hour, and usage all of their equipment is complimentary. Ryders takes their clients out to neighbouring islands, which definitely adds to the exhilaration.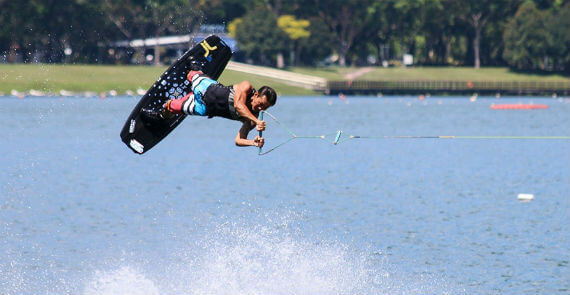 The great thing about Edge Wake is its highly experienced instructors – each with a decade or more of experience under their belts – and with some competition champions in the mix as well. If you're a beginner, you can be sure that you will be in extremely capable hands. Edge Wake focuses more on the "feel" of wakesurfing, rather than its finer technicalities, which they believe is a safer & more effective method of learning, so if you're a beginner, this place could be well-suited for you.
Their rates start at $130 an hour, and include the boat, the instructor, all the equipment you need, and drinks (bonus!).
A. Marina Country Club, 11 Northshore Drive 829734 
Comments
Initially I just wanted to try out wake boarding.... somehow it became a weekly affair for a few years! All because of my instructor's dedication imparting skills and techniques regardless how slow I was learning. And that was really really slow. Besides of my "slowness" It became a thing for me in the learning process that every session was a great opportunity to get some sun...or rain, chill a bit and above all - have fun with friends over some drinks outside the concrete jungle. This is a full on outdoor and social experience not to be missed.