Whether it is a formal boardroom meeting, casual brainstorming session or a relax team retreat, we may just have the space that you need.
ClubCo Capital Square is a beautiful space that is home to our anchor member The Asia Accelerator. Taking half of the space, they bring an exciting startup program to ClubCo to help startups through their initial growth phase.
With an event space, private offices and fixed desks available, this space will be a hive of activity that will rub off on any member company. Perfect for young startups that need connections to grow.
The coworking ClubCo Capital Square office features a classic and elegant 20 person boardroom which is perfect for big groups and formal meetings.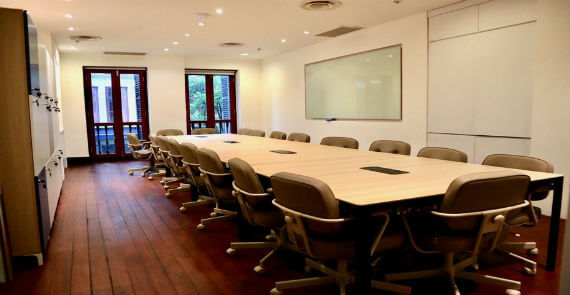 ClubCo Capital Square also have three other smaller meeting rooms which can take from eight to 10 people. The rooms are perfect for breakout sessions or even for smaller team meetings and discussions.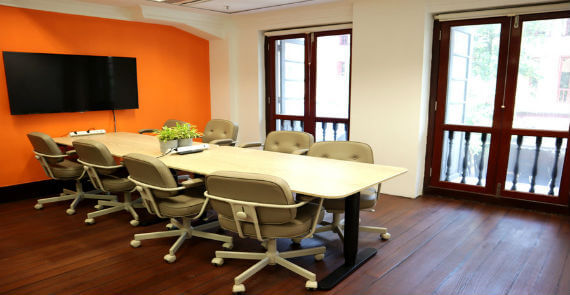 All the room are fully Air-Conditioned and come with High-Speed WiFi. Basic Presentation Equipment including TV Screen, Whiteboard & markers are provided and complimentary water, coffee and tea are also available to enjoy throughout your session.
View Pricing Plans for ClubCo Capital Square HERE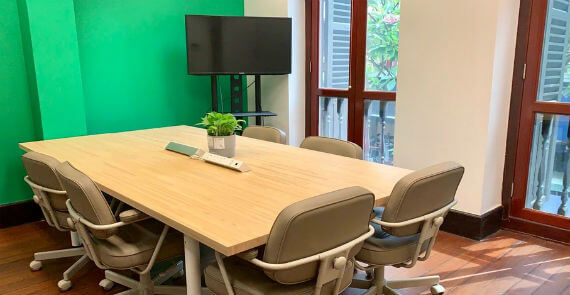 ClubCo Capital Square can also provide catering for your meeting or you can add MultiCo vouchers to spend at ClubCo partner restaurants for lunch or drinks throughout the day.
If you prefer a space that is fun and casual, check out ClubCo at The Quadrant.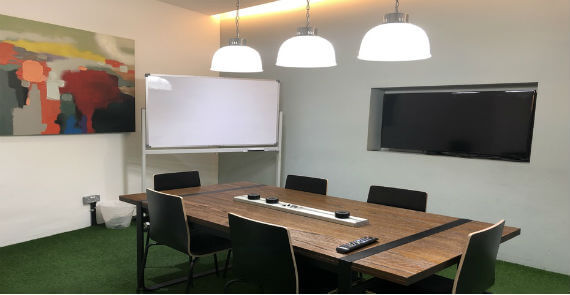 ClubCo at The Quadrant features multiple levels, more meeting rooms and even a roof top space for community networking and events.
Perfect for individuals looking for a space near the MRT at a lower price.
ClubCo at The Quadrant features chic and colourful meeting spaces as well as a secret chill lounge at the rooftop terrace is a great environment to work, meet or host a gathering.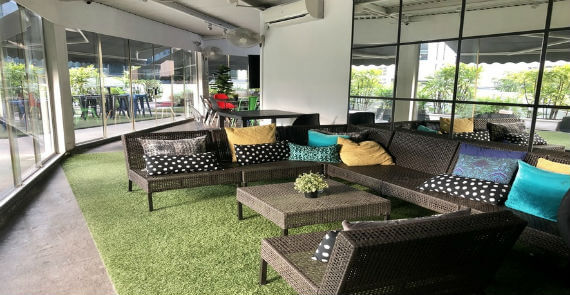 The Rooftop space can take up to 50 people and doubles as a great evening spot for networking events and private parties to entertain clients and guests.
View Pricing Plans for ClubCo at The Quadrant HERE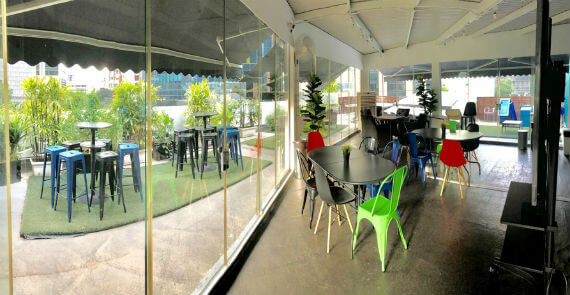 Interested in either ClubCo Capital Square or ClubCo at The Quadrant?
Get in touch with the friendly customer care team at +65 6222 8662 or email [email protected] for information on upcoming venue availability, pricing structure and special requirements. 
Comments
Whether it is a formal boardroom meeting, casual brainstorming session or a relax team retreat, they may just have the space that you need.
We at ClubCo came to the realisation that workers were paying for desk space in co-working spaces and spending most of their time out in cafés, restaurants and bars. We created a space where all of this is encapsulated in one lively environment where members and the public mix. It is a space where cutting-edge workspaces, premium meeting rooms, versatile function areas and collaborative event spaces work harmoniously with an established lifestyle restaurant, café and bar, Club Meatballs. Instead of just paying for your workspace, up to 100% of your membership fee can be redeemed for food, beverage and other club services available. Having recently opened a new workspace in Capital Square, we continue to expand in hopes of catering to the ever increasing demand of our high value offerings.