Image Credit: Bistecca Tuscan Steakhouse Fioretina Cut
Artemis Grill, a sky-high venue offering Mediterranean-inspired flavours, and Bistecca Tuscan Steakhouse, a Tuscan inspired steakhouse, open their doors on Friday 19 June, for both lunch and dinner.
In accordance with government Phase 2 guidelines, both dining establishments have implemented social distancing measures to ensure guests, of up to 5 per table, can enjoy their dining experience, safely.
Both restaurants are open for Sunday 21 June 2020, lunch and dinner, to offer special Father's Day celebrations.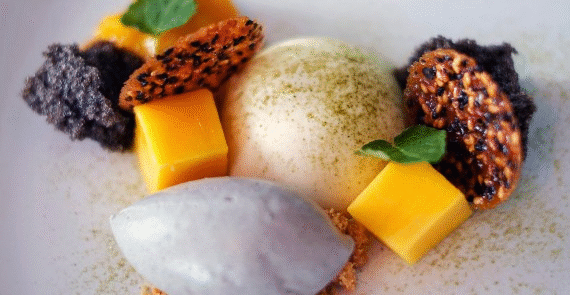 Artemis Grill launches updated seasonal menus for both lunch and dinner. The sought-after Executive Set Lunch, built for recurring and expeditious diners, now offers more choices than ever with seven starters and seven main courses to choose from, providing regular guests a myriad of options.
Tease your tastebuds with Executive Chef Oliver Hyde's new Summer Menu. Offerings begin with th Artemis Grill take on the cold soup Spanish mainstay, Gazpacho, with this version combining flavours of Tomato, Peaches and Avocado.
The Artemis Grill culinary team used the CB period wisely to begin crafting their very own house-made Shanklish, an Oregano Sumac Dill-encrusted Goat Cheese. 
Other Mediterranean inspired classics found on othe new menu include the Fig & Freekah Salad, as well as a traditional Filo Dough Greek Pie "Spanikopita", a favourite amongst delivery clientele. 
New sweet finishes on the Artemis Grill dessert menu include the Cinnamon & Clove Spiced Honey Cake and Turkish Coffee Chocolate Torte.          
As always, enjoy dinner and drinks at great prices with panoramic Skyline and Marina Bay views, 40 floors above.  Artemis Grill private dining and al fresco options also remain available for booking in advance.
New opening hours: Tuesday to Friday: 11:30 am - 2:30pm &  5:30pm to 10pm then Saturday: 5:30pm to 10pm
A. CapitaGreen, 138 Market Street, #40-01 048946
S. www.facebook.com/artemissingapore
Bistecca Tuscan Steakhouse's iconic award-winning steaks are back for both lunch and dinner, offering guests our classic 1.1kg Fiorentina and Costata sharing steaks. 
Sit back and relax in a cosy and intimate setting, situated in th Bistecca Tuscan Steakhouse centurial shophouse.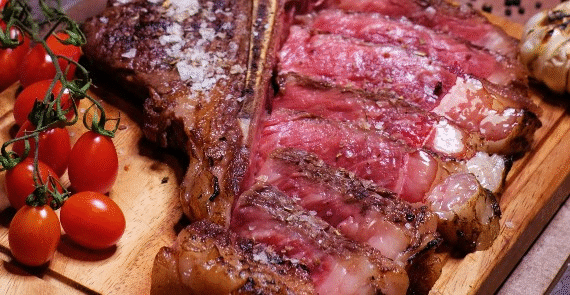 In addition to steak, rediscover our Grilled New Zealand Rack of Lamb (400g) a fan favorite of the Bistecca Tuscan Steakhouse delivery service. 
Classic Bistecca starters remain, such as the Burrata, Antipasti & Salumi, and Seared Scallops. Desserts see the delicious Tiramisu, Black Forest and Sticky Date Pudding return for those with a sweet tooth.
Bistecca Tuscan Steakhouse is one of Singapore's top steakhouses, the first to offer the signature 1.1kg Bistecca alla Fiorentina Wagyu T-bone Steak, served in the classic Tuscan manner.
Located in a quaint, nearly century-old heritage structure on Mohamed Sultan Road, Bistecca's semi-fine dining interiors exude a classy and chic ambience, perfect for special occasions as well as family outings and corporate events.
Bistecca is open daily for lunch and dinner (Mondays for dinner only).
A. 26 Mohamed Sultan Road 238970
Comments
In accordance with government Phase 2 guidelines, both dining establishments have implemented social distancing measures to ensure guests, of up to 5 per table, can enjoy their dining experience, safely.
I had the urge to repost this comment I made a while back. I love both of these restaurants and both I have fond memories of dining in and organising or attending private events. Let's get things straight to the point. Wonderful, brilliant, articulate, exciting, mouthwatering...are only a few adjectives to describe the lusciousness of services and overall dining experience at Bistecca. Salumi plate was our choice as a starter with prosciutto, morcon iberico, spicy coppa and bresaola, then we could not go paste the Burrata, a succulent 300g hand-formed young mozzarella served with Field Greens and a drizzle of Balsamic to finish it off. Our main selection was the superb Florentina an F1 karoge washi bred wagyu. A thick cut serving in traditional Tuscan manner being 420+ days grain-fed with a marble score of 6 we are told. The indoor and outdoor environment on Mohammad Sultan is nothing short of spectacular in decor and presentation. There are familiar iconic paintings proudly taking royal attention throughout the indoor space A timely show of transformation as Mohamed Sultan Road seems to boast a resurgence of vigor and vitality. Top marks. Congratulations to the team who has brought this vision to fruition. We have no hesitation, and with high recommendation to be spreading the word on this re-launch. Bravo!