Hero Video: Expat Choice Asia
Company seminars are a chance to re-invigorate and inspire your team to learn and grow in their roles.
Selecting the right seminar room goes beyond providing tables and chairs for participants. It is important to select a befittingly inspirational venue to break routine and keep your team feeling fresh.
Krystal from the Expat Choice team in Singapore did a walk-through of the facilities available at recently at ONE°15 Marina and found three refreshing alternatives to your typical boring training seminar room environment. 
NOVA Room ONE°15 Marina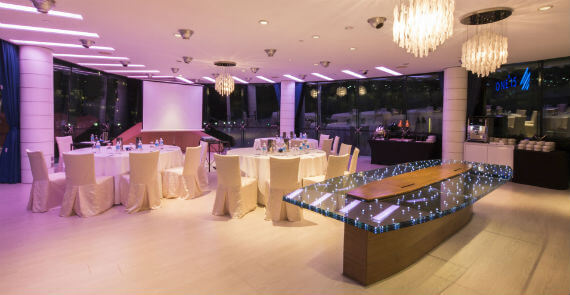 With panoramic views of a marina, this floor-to-ceiling glass room perched atop an iconic hull-shaped glass tower will make you feel like you've been transported out of Singapore. Your team will feel a fresh wave of inspiration with the stunning view from NOVA Room. 
Learn more about NOVA room here
Bar Nebula ONE°15 Marina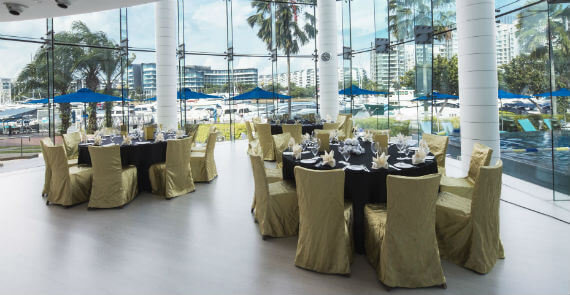 The sky's the limit to your team's creativity when you hold a training seminar in this double-volume ceiling room, spreading across two floors. Featuring sleek interior design and full glass windows, the spacious ambiance in Bar Nebula is sure to evoke new ideas and curiosity.
Learn more about Bar Nebula here
Rooftop Terrace ONE°15 Marina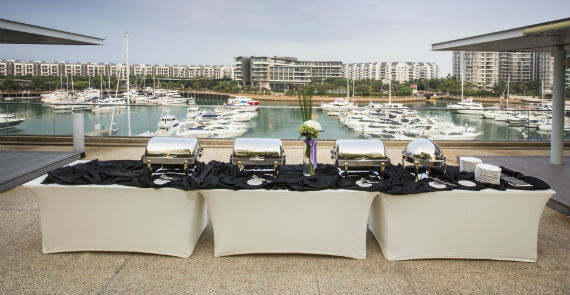 For more physical activities such as corporate retreats and bonding activities, the Rooftop Terrace is the perfect place to stretch your legs and clear your mind with a dose of fresh sea air.
Learn more about Rooftop Terrace here
Bonus: Unwind at Boater's Bar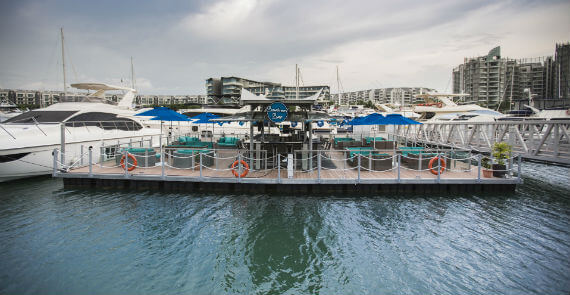 After a long day of intense concentration, your team may bond over drinks at Singapore's Only Floating Bar – Boaters' Bar. With beers, wine and spirits going at $5 all night long, the team can catch up on the day's subjects and end the training on a high note.
For parties with over 100 participants, the grand pillar-less Constellation Ballroom is the perfect choice for larger groups. For those seeking a more traditional setting, the Chart Room and Meeting room with provide a tranquil space for focus within the exclusive Sentosa Cove enclave. 
Enquire about ONE°15 Marina seminar rooms and enjoy a complimentary meal when you attend a ONE°15 Marina site tour. Enter EC19 in the remarks section online or mention Expat Choice to enjoy this offer!
Comments
Curate extraordinary moments for your wedding day, high society parties or business gatherings with a vast selection of bespoke event venues on Sentosa Island featuring natural light along with inspiring views. Our seasoned event professionals' passion and dedication to their craft know no boundaries. Allow us to present you with the ultimate framework that breathes life into these occasions. Here at ONE°15, hospitality goes beyond service. It's a promise.