Image Credit: Walking On Sunshine
The new retail concept store is no longer just about selling a lifestyle, but has developed into a space where a brand is exploring a new direction, idea, initiative or concept — if you will.
Carrying the novelty of everything from art galleries to in-house cafes, Singapore's uniquely conceptualized multi-concept spaces are a delightful alternative — in gifting you a change of pace from your most frequented destinations! 
Expat Choice diligently scours to find the most popular multi-concept spots in the region, shining a light over these 10 must-visit locales, that in no particular order — invite you to be inspired with an intriguing lifestyle experience! Here's hoping our assistance ticks the boxes of what you just might unsuspectingly be looking for.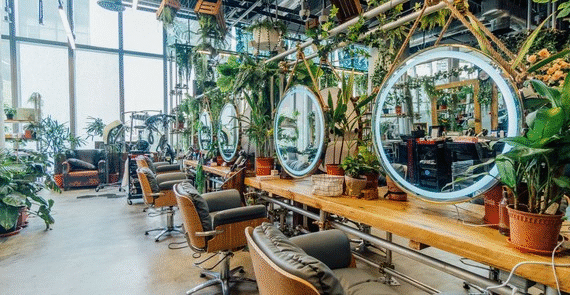 Located in the heart of the city at Orchard Road, Walking On Sunshine (WOS) is the first and biggest Beauty Lounge with Garden Café & Restaurant in Singapore! Plunge into the atmosphere of a flower garden in the city, where WOS brings you a totally new concept of beauty and dining. At WOS, our experienced international stylists provide you with top-notch services with complete satisfaction, making you look & feel good inside and out. At the same time, enjoy tasty, nutritious food at our naturalistic cafe as we serve Korean-Western fusion food using the freshest & finest ingredients. Every dish is specially created by our chef with passion, featuring our Ginseng menu that is made with fresh whole Korean ginseng.
INFORMATION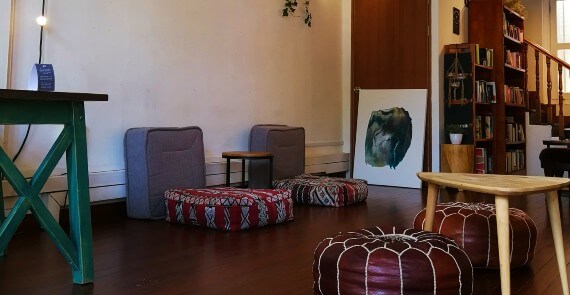 Image Credit: The Moon Facebook Page
An appealing space for notorious bookworms, The Moon converges as a bookstore, event space and cafe under one roof! Here, you can browse through a diverse selection of titles across various genres from both the juggernauts of publishing and small indie presses, especially those who have been historically excluded from the centre of publishing, and may have slipped under the radar of the mainstream. Their selection highlights writers, stories and books from emerging writers, writers of colour, queer writers and writers who write in translation. 
The cafe's menu thoughtfully accommodates various dietary restrictions and choices, and is a cosy nook upstairs where coffee, books and conversations are free-flowing. The third floor holds an extended seating area and event space that remains open to free community events and private bookings — with a delightful inclusion to grab a book from their communal lending library (or donate a used book of your own!). The store adeptly lives up to a reputation of 'something new can always be discovered on The Moon.'
INFORMATION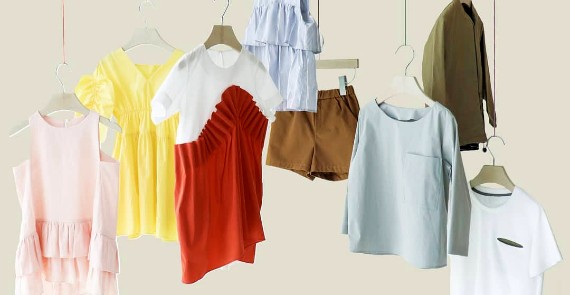 Image Credit: In Good Company Facebook Page
The most alluring part of what draws you through the doors of In Good Company, is the architecture fashioned after a museum, with its pastel-coloured walls and high ceilings! The store offers its walk-ins a retail experience beyond your typical apparel. The local brand steers clear of trends, instead opting to release curated collections featuring timeless silhouettes that mark the ability to withstand the test of time — as pieces from its first collection pair with those from the last collection just as well. The brand also showcases a spread of bold and geometric-inspired necklaces with creatively provoking fabrications. The cherry on top of this? Its ION Orchard flagship store, houses Plain Vanilla Bakery; while its Jewel Changi Airport counterpart houses Birds of Paradise (known for its specialized gelato, created from herbs, spices and botanical ingredients).
INFORMATION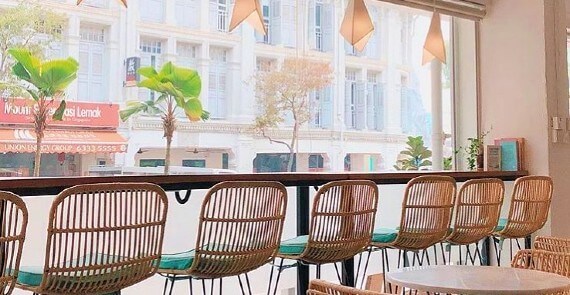 Image Credit: The Social Space Facebook Page
A socially conscious multi-concept store, The Social Space wears many hats; an eco-friendly lifestyle store, a florist, a tea bar and cafe, a nail salon, and houses The Refinery! Each inclusion promotes a greater awareness for sustainability, an appreciation for providence, and accessibility towards mindful living practices in the community. TSS is a provisional platform for those who face higher barriers to employment opportunities (due to circumstances beyond their control), and equips them with varied skill sets that allows them to build self-sufficiency for the long-term. The forefront aim of this locale is to showcase high-quality, fair-trade, eco- and socially-conscious products that will affect the spread of change to you, the community and the planet.
INFORMATION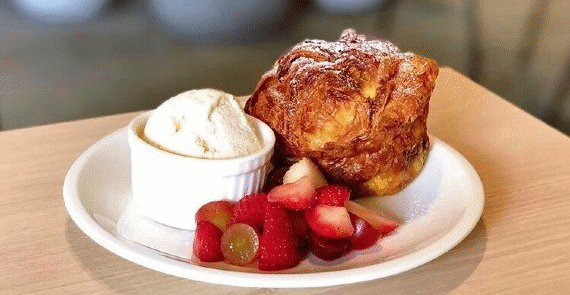 Image Credit: SPRMRKT Facebook Page
Get the best of three worlds at SPRMRKT, where you can dine with a selection of mouthwatering delicacies, shop for produce from around the globe — all whilst examining the stunning works of art by local and International artists that line its walls! Visit their outlet at Cluny Court, nestled within the scenic neighbourhood of Bukit Time, for a well-spent afternoon. With a mission of redefining dining experiences, this establishment is a culinary-cultural concept that merges retail, food and art into a single (yet multi-faceted) enjoyable experience. SPRMRKT supports local and regional communities by retailing produce and merchandise that give back, and this is reflected in their carefully curated programmes that aim to aid humanity in viewing the world in a better way.
INFORMATION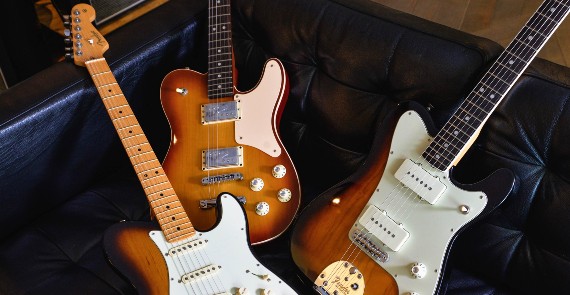 Image Credit: Swee Lee Facebook Page
The 5,000 square feet Swee Lee store, boasts a wide range of musical instruments, accessories, DJ gear (and more) from well-known and reputed brands such as; Gibson, Fender, Marshall and Native Instruments. Beyond the musical accessories and instruments, the store offers repair services and professional consultation services (by appointment only). for music aficionados who would like to consult with pros on limited edition guitars. Budding guitarists and drummers can utilize one of the five teaching rooms for desired jam sessions. What's more? Fashion and music jive at this stylish space, with merchandise from labels like Converse, Kanken and Happy Feet offered up for grabs. In case that wasn't enough, a closing vertical to bait you into visiting the store, would be the promising Swee Lee Social Club — a favourite, casual hangout space for music lovers to chat over coffee, by Common Man Coffee Roasters and deserts.
INFORMATION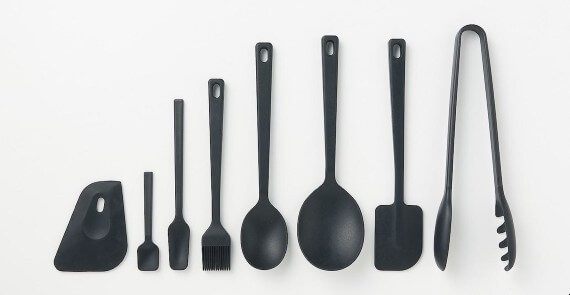 Image Credit: MUJI Facebook Page
Located in Plaza Singapura, MUJI offers a wide range of quality products applicable to lifestyle, home and fashion! Originally founded in Japan (in 1980), there are over 700 stores around the world, carrying more than 7,000 consumer products. The Japanese label is based on three core principles which remain unchanged till date: Selection of materials, streamlining of processes and Simplification of packages. Born from an extremely rational manufacturing process, their products are succinct, and orients to the basis and universality of everyday life. Beyond their retail space, the flagship store also features the Cafe&Meal MUJI eatery, as well as an exhibition gallery and customisation area. It also hosts a span of creative workshops and lectures, where you can learn and participate in conversations on lifestyle, culture, art and design.
INFORMATION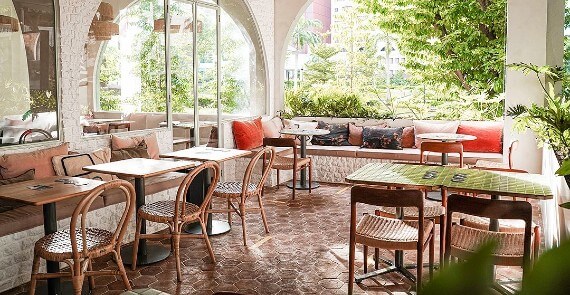 Image Credit: Merci Marcel Facebook Page
Inspired by a theme of 'France-meets-the-Tropics,' the inviting Merci Marcel Orchard cafe is fashioned into a stylish multi-concept store! Situated in the greener corner of Singapore's shopping district (Orchard Road), the 600 square feet space marries European furniture pieces (both vintage and contemporary) with Singaporean heritage designs, and carries over 700+ eclectic lifestyle products spanning across 80 unique brands from all over the world. The centrepiece attraction is without doubt the attention-grabbing, floor-to-ceiling island bar, where you can slip into unwind mode with a drink in hand. Both cafe and bar dish out succulent French cuisine, including Merci Marcel's signature French dumpling pasta (with a contemporary twist)! The MM French cafe also has an equally gorgeous outlet in Tiong Bahru (barring the multi-concept store inclusion).
INFORMATION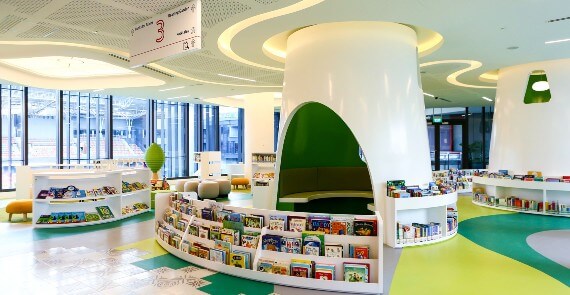 Image Credit: National Library Board, Singapore Facebook Page
The five-story establishment of the Tampines Regional Library is without a doubt one of the coolest libraries in Singapore! Located at Tampines Hub, the newly improved TRL holds well-designed, spacious sections, where each floor features amenities such as; maker spaces, an exhibition gallery, outdoor reading gardens and a culinary studio. It is completely worth your time to drop in here and check out their original add-on inclusions — exercise bikes where readers can jazz it up by working out at the same time, free video editing and 3D printing services, hands-on cooking classes, engaging storytelling sessions, and interesting programmes on offer for attendance. These and more are cherished highlights of the TRL experience.
INFORMATION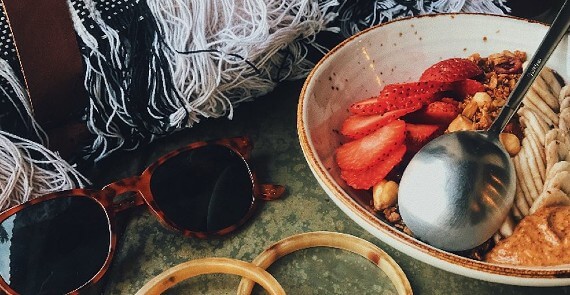 Image Credit: Monument Lifestyle Facebook Page
Recreating Los Angeles' beachy vibe within its walls, Monument Lifestyle on the Duxton block, is part retail and part cafe. Within the brightly lit shophouse, you'll find an intimate cafe and a debut space for a curated collection of products — where almost all brands featured are exclusive to Monument in Singapore, and are yet to make their way into the mainstream regional market. Brands comprise of American labels, Katin, Alex Mill, a bespoke line of Happy Socks, amongst more. It's cafe component aligns with the retail knack for speciality crafted goods, offering light bites and organic coffee and teas from stustainability-forward brands such as Four Barrel Coffee and Samovar (both hailing from San Francisco). For tummy fillers, munch on their artisanal toasts with your preferred choice of topping.
INFORMATION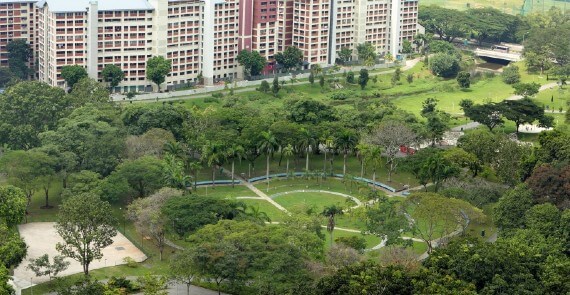 Image Credit: Bishan - Ang Mo Kio Park Website
Standing out as one of the largest urban parks in central Singapore, Bishan-Ang Mo Kio Park is a fantastic place for families to have a fun day out, basking in the wonders of nature! Aside from its unique waterways, the 62-hectare park features lush greenery, Pond Gardens and River Plains, making it a popular choice for recreational activities, and a picturesque spot for family picnics and gatherings. Nature lovers would appreciate the wide array of interesting flora and fauna home to this park, whilst fitness enthusiasts can cycle or jog along the well-maintained tracks and simultaneously take in the beauty and tranquility which surrounds them.
Video Credit: Singapore Expat
The inclusive playground in River Plains is an all-access play facility for differently abled children. Features include a wheelchair-accessible swing and merry-go-round, with harmonious allowance for affording children with special needs a chance to play together with their non-disabled friends. 
The park's splendid stretch of foilage, further extends a friendly welcome to you and your doggo for an enjoyable walk. There's a lovely dedicated area for you and your furry buddy, with a purposeful track segregation for small and big dogs, so that you and your best buddy can both feel at ease in spending quality time together.
INFORMATION
a. 1384 Ang Mo Kio Ave 1, Singapore

w. www.nparks.gov.sg/gardens-parks-and-nature/parks-and-nature-reserves/bishan---ang-mo-kio-park