Hero Image : Nici Schueler, Founder SSEW. Photography by Sandra Macheroux
Three Years ago Nici Schueler launched Singapore's most sought after expat support network SSEW Seasoned Singapore Expat Women, catering exclusively to women who have been expats for at least 3 years in Singapore.
Multiply this equation by 6,200+ members, the number of impacts Nici has generated - not taking into account member posts and comments on SSEW over the past 36 months, and not to forget the wonderful, heartfelt and cherished new friendships being formed daily, we are looking at 825,995,000 + impacts... this is massive...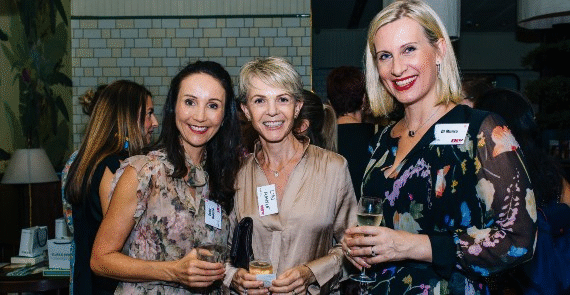 Image Credit : Kildi Photo -Tatyana Kildisheva
Three years on and Nici's SSEW group – affectionately referred to as her #wisetribe boasts 16 sell out social events generating hundreds, if not thousands of supportive, inspirational and lifelong friendships. Her vision of creating an "Empire of Connection" is a reality with this ever-growing close-knit community which generates a sense of empowerment to each and every one of the members.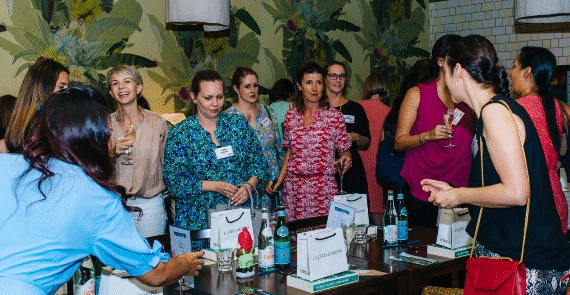 Image Credit : Kildi Photo -Tatyana Kildisheva
"The three years has whizzed past" shares Nici "I knew in my heart what I wanted to achieve but I didn't anticipate this overwhelming response, it exploded in popularity from the first day and the momentum only increased from there."
"I wanted to create a space where members could voice an opinion without judgment or harassment. Mostly I wanted to connect these women who can feel so incredibly lonely."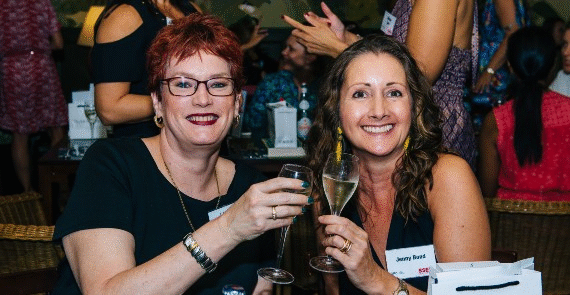 Image Credit : Kildi Photo -Tatyana Kildisheva
Through intelligent discussions, information sharing, videos and prize giveaways, Nici's SSEW members remain actively engaged to the excitement and interaction within the group.
Nici has also manged to monetize her vision by providing an affordable and targeted avenue for businesses to advertise and get noticed, which in all fairness is well-deserved considering the results it brings to her clients and not to disregard the huge personal effort, not to mention the financial commitment Nici makes to keep the wheels turning.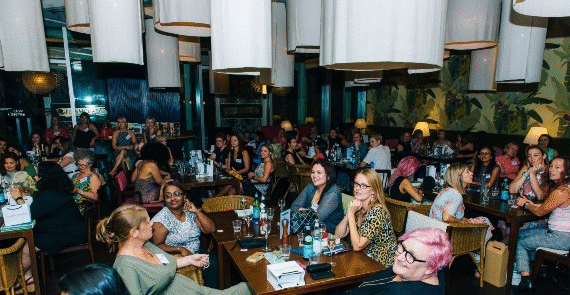 Image Credit : Kildi Photo -Tatyana Kildisheva
"I love that I can give SME's an affordable way to get exposure. Through written posts, prize giveaways and videos, there is an option for every budget. Plus, I will always give start-ups the advantage as I know how challenging it is to get a new idea off the ground" explains Nici.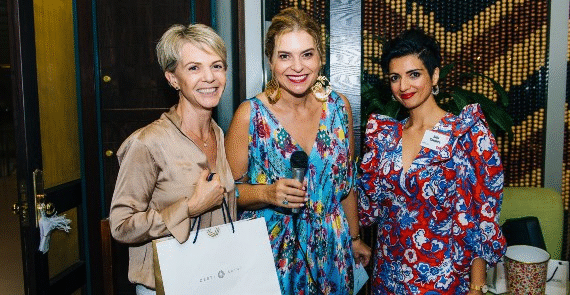 Image Credit : Kildi Photo -Tatyana Kildisheva
Nici's most recent sold out event took place on Wednesday, 4 March 2020 at Singapore's popular Wild Honey at Scotts Square to celebrate the groups 3rd Anniversary - that's 1185 days of emotional, heart-warming, joyous and at times - outrageous impacts. Lucky members who snagged a hot-ticket to attend this milestone event enjoyed a 3-course dinner with free-flow prosecco, prizes and a generous goodie bag of sponsored gifts to take home.
As with every SSEW event Nici always has a "Flying Solo" table where women who book to attend "solo" thankfully make instant companions. Now that's just good old common sense. The Nici Schueler, and ultimatly the Seasoned Singapore Expat Women's difference.
So, if you have been in Singapore three years and want to find out what the fuss is about – just join SSEW - You can find Seasoned Singapore Expat Women on Facebook, IG and on the web.
F: SSEW  Seasoned Singapore Expat Women
IG: Seasoned_Singapore_Expat_Women
W. ssew.co
Advertising: [email protected]
Comments
DearNici I want to congratulate you on your vision and your commitment to this wonderfully necessary Facebook community. Your members are engaged and gain a great empowerment through the relationships they have formed and continue to form both online and offline. You have an energy unlike many others in this space and it is clear you hit a chord with thousands of women living and working in Singapore. Having been an expat bloke for over 12 years living in Singapore myself, I too, as many men feel the pain of friends coming and going. The bonds we make are deep and when people leave it is like a limb being torn from you at time. SSEW has a purpose and it is obvious - you are loved by the masses. Continue to grow and continue to inspire. Blessings from the Expat CHoice team here in Singapore and further afield...Watch this space