There's a new - and exclusive - group in town for those expats looking to meet a special someone in their life. No matter who you ask, you will get the same answer: dating in 2020 is hard. For single expats in Singapore, dating is even harder. You have to deal with cultural barriers and boundaries, accommodate love with your new-found lifestyle, and face a lingering stigma.
But, it shouldn't be that way. With so many people trying to make a living in a different country, there are more expatriate singles looking for love than ever before. Expat Match Singapore has been set up to enable and empower single, professional expat men and women aged 30+ to meet a long-term partner here in Singapore.
Expat Choice ambassador and contributor Sylvia Fernandez spoke to Founder, Rebecca Assice, who shared, "I decided to establish the group after continually hearing terrible dating app stories from my single, successful, gorgeous girlfriends. Too many people on those apps are either married, only in Singapore for a short time, not after a genuine relationship or have fake profiles."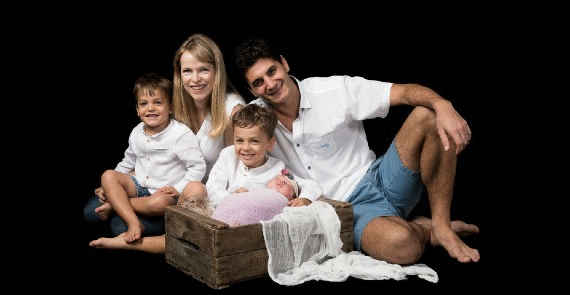 "Added to that, there had been a few posts on other Facebook groups lamenting about where expat men could go to meet genuine women with similar lifestyles and values."
Of course there are personal matchmaking services out there but they are extremely expensive and you have little control over who you are matched with - and many times do not get many matches. Surely, there must be a better way!
Rebecca shares, "we all know that many relationships are formed through organic networks - and that is in fact how I met my own expat hubby while living in Sydney."
By creating a community of likeminded, mature adults seeking a relationship, Rebecca hopes the group can help each other find "the one".
In the first week, the group exploded with close to over 200 members – who are genuine, successful, wonderful, friendly expats. The first meet-up has also been planned. With over 450 members now, why not join!
Rebecca is also careful to maintain the groups integrity and balance – there are currently close to 30 percent men on the group and ideally she wants this to sit around 30-40 percent.
Any women who want to now join will need to find a man to join with them - single of course!. Any bad or disrespectful behaviour on the group will not be tolerated and those group members will be removed.
So spread the word everyone, help others join Expat Match Singapore, a carefully curated group of like-minded expats - and perhaps the expat dating challenge will finally be solved.
HOW TO JOIN
To join the group, please go to Expat Match Singapore. Membership is free and open to single, professional male and female expats aged 30+
You will be required to answer some short screening questions before being accepted in the group.
Each successful applicant will then be asked to post a profile picture and a short bio of themselves on the page •
Group members can then search the profiles of other members – if they wish to contact a member, they should send them a PM and comment on their profile "PMd you"
LAST POINT and most important of all...
Once you're in a relationship, you will be happily asked to leave the group. Now that's common sense!