Welcome to our continuing series Bar Mavericks where we get up close and personal with some of the industry's shining stars responsible for the ongoing transformation of the bar scene across Asia.
Join Chris Marshall as he goes in for a no-holds-barred discussion with Abhishek Cherian George, co-founder and head barman at The Spiffy Dapper
What do you enjoy most about working in F&B?
More than anything food and beverage is about people, not just the guests, but the people who you work with as well. In many industries, it is very easy to shirk responsibility and not to be a team player. But this is impossible to do in the food and beverage business.
F&B is transparent. You must show up. The only way to gain respect is to do the job well. You must be a team player, so supporting your workmates is super important. The relationships in the workplace are real. You work together, shift after shift. We are gatherers. We are in the business of bringing people together to form deeper relationships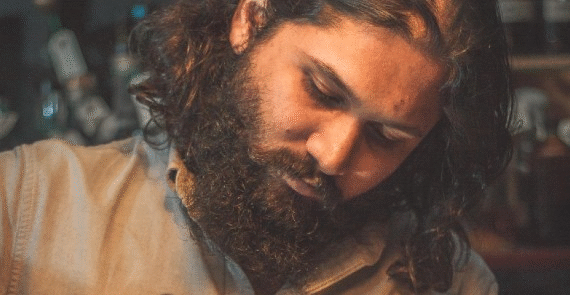 So many people I make drinks for become friends. Playing a part in the deepening of these human relationships is what I believe food and beverage service is all about. Connecting people and letting people connect with each other.
What qualities do you feel make up a driven and ultimately successful F&B professional?
To be successful in F&B, you need to be able to work consistently, skilfully and with discipline. It can be a challenge though. It's physically, mentally, and emotionally taxing. You need sharp motor skills. You are always using your hands, always on your feet, turning this way and that. You must be aware of your surroundings. You can't be hungover and act like you're working. That's just impossible. You're switched on, you're ready to go, no excuses.
F&B stops being a job the minute you start to question and become curious. At this moment you have found the sweet spot where nothing is a chore, everything you learn is for the betterment of oneself, both personally and professionally.
You never stop learning about wine, spirits and food. You're constantly involved in product tastings and trying to figure out what works and what doesn't. In doing this you build deep relationships, form friendships and you're gonna have a great time doing it.
It's also important to be generous with your knowledge. In life we learn by teaching. The more you teach others, the better you become. The more you share, the more you will receive.
Joel Fraser, a pioneer in the early days of bringing cocktail bar culture to Singapore is a great example. When I was planning to open The Spiffy Dapper he literally gave me his personal contact and supplier list which set me on the right path immediately.
I will always be indebted to Joel for his kindness and the care he showed me starting out. This, I do for others with the intension to carry on the legacy of sharing knowledge for the greater good.
 
Achievements both professionally and personally, and how Coronavirus lockdown treated you?
I started Spiffy Dapper with $1,500 in my pocket seven-and-a-half years ago. We have grown into three venues, a beer brand, a spirits brand and other small business interests.  I think of all these as wins, but I still think the coolest achievement to date is the birth of our daughter.
When she was born, it really hit home. I was a person with responsibility. This awakening has changed me for the better. I was a Mad Hatter. I still am in some ways. Watching her grow from being a helpless little puppy to the fantastic little girl she is today has quietened me down; allowing me to become more responsive to ideas and suggestions from my family, colleagues and industry peers. I listen more.
Although, I must say, simply surviving in this business is a huge plus. There was a time in 2016 where we had Spiffy Dapper, a chicken rice brand, and a coconut milkshake kiosk, all while juggling a farm and a tech start-up. It was madness. But it all came crashing down. We lost plenty much everything, as did others. I was gutted. Four years work down the drain, so it seemed at the time, but thankfully we managed to hold on to Spiffy.
It took about two years to regroup, grow and learn how to do things differently. We've come to this place where we're much leaner, the team are amazing and the businesses we are involved in are much cooler.
Having been able to survive through the coronavirus circuit breaker with a solid team who picked up the work, helped launch our own spirit, The Pandan Gin with our Oriental Elixir Brand, rebuild our online presence, prepare for the opening of our newest venue Sago House together with Desiree (28 HKS, Proof) and Jay Gray (Monkey Shoulder), showing resilience as a whole – this is nothing short of legendary.
We are coming out stronger, leaner and more prepared for the unknown. Proudly, we did not have to let go of a single person. Thank fuck for that.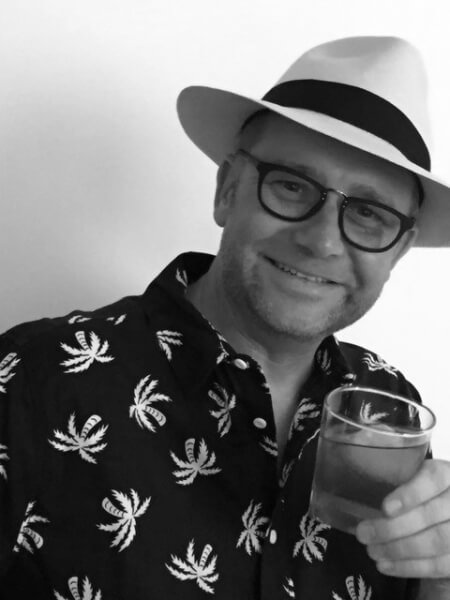 Chris Marshall is a well-known cocktail aficionado on the Singapore and Southeast Asia bar scene, and partner at Distilled LLP, an independent, Singapore-based brand development agency representing spirit brands both locally and regionally.
Comments