Sophie George, our expat choice expert in the field of Early Childhood, gets up close and personal with Maud Toledano, the Founder and Artistic Director of L'academie De Danse Singapore, to discuss the benefits of enrolling in dance classes from an early age. Spoiler alert, Adults are also welcome to train with L'academie De Danse Singapore!
It's a well-known fact that children are unique individuals, and enter this world gifted with their own distinctive set of talents and skills. Therefore, the primary long-term goal for any attentive and caring parent, is to channel concentrated parental efforts towards assisting their child in identifying areas of inherent key strengths and abilities - from the earliest age possible, which affords their precious humanised treasure with an early head start in life.
L'academie De Danse Singapore was founded 13 years ago in 2007. The school's dedication to excellence and uncompromising tuition technique for children, teenagers and adults has launched numerous students into renowned international Ballet Schools such as; Youth Ballet WA in Perth Australia, San Francisco Ballet, Paris Opera Ballet School, New English Contemporary Ballet Nottingham, Luxembourg Conservatory, amongst many more!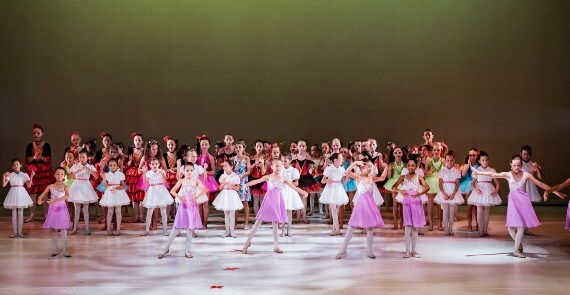 Globally recognised ballet competitions and summer school auditions, have hosted a steady stream of competing medallists and finalists from L'academie De Danse, and bear shining names on the students' wall of accredited achievements, reflecting outstanding outcomes gained from their time spent engaged in professional training at this ballet school.
Maud Toledano, is the Founder and Artistic Director of this premium ballet school in Singapore. Maud's sincere dedication and efforts to nurture her students' talents and cultivate passion in their learning and performance, has been highly rewarded with L'academie De Danse Singapore's preceding reputation; being that of a stand-out, reputed ballet school. With great pleasure, Maud shares with me the five attributing pillars she has faithfully kept in place to bring about the desired results for the school's success: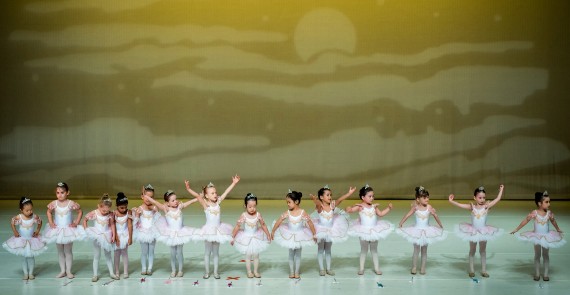 International Presence: "We use an eclectic approach of embracing different cultures and learning only from the finest, along with availing of workshop collaborations worldwide, driven by intention to expose students to nothing but the best knowledge, experience and opportunities one can have. This aim has been realised by our growing number of students whom consistently gain acceptance into internationally sought after and reputed ballet schools."
Personal Lessons: " We understand that personalised classes are a matter of importance for some students, and ensure respect for this notion with prioritised provision of concentrated personal lessons that bring about top-level results in our students."
Training under Highly Qualified Faculty: "With a carefully curated selection of professionals that makeup our highly qualified faculty team, we believe in teaching proper dance techniques from the variety of lessons and packages we have on offer."
Conducive Environment: "We strongly adhere to the belief that ballet is not just about dance, but also purposed to inculcate positive attitudes and attributes. Our trainers pay utmost attention to the personal, social and emotional needs, without neglecting the technical aspects, thus creating a spirited, wholesome environment for students in our school to flourish as they learn."
Value Added Curriculums: "With credit to our highly qualified faculty, we provide quality learning and lessons that meet the standards of certifications such as Royal Academy of Dance [RAD], in preparation of Direct School Admission [DSA]."
Movement is a daily and lifelong function for every human being. The ability to move falls under one of many basic requisites to just being a person. Music & movement sessions train the brain with coordination skills of planned movement, self-directed movement, timed movement, synchronisation of movement with musical notes, and advanced coordination in bodily movement.
Body awareness plays a crucial role in dance. Ballet is about being a beautiful, graceful person inside-out. The more knowledgeable children are about their own body and what they're feeling with honest self-awareness, the better off they are in plenty of positive ways which contribute to a wholesome sense of well-being.
Upon encountering a parent whilst on my visit to L'academie De Danse Singapore, a brief conversation took place with the mother of a young student, Cornelia - who shared the following glowing feedback for our readers; "I am so impressed with the efforts by Maud and her whole team! I am thankful to them for giving our children the opportunity to experience their strengths in such an empowering way. Everybody could see the love, effort and discipline, and of course the hard work that went into the children's performances we witnessed recently."
There's no doubt about it — L'academie De Danse Singapore is most certainly a first-rate ballet institute to enrol your young child in for dance classes. Whether it's dancing professionally or enjoyed as a hobby — your child's future experiences at this ballet school are sure to enable him, or her with the opportunity of gaining loads of productive, and lifelong benefits that together culminate a beautifully transcending 'swan start' in life!
To get in touch with the L'academie De Danse Singapore team to understand how to join your first class.
FEES
Baby Ballerina: $575/Term (1 Class 1 Hour Per week) for ages 3-4.5
Pre-Ballet: $575/Term (1 Class 1 Hour Per week) for ages 4.5-6
Contemporary Kids: $630/Term (1 Class 1 Hour Per week) for ages 7-13
Contemporary Teens: $660/Term (1 Class 1 Hour Per week) for ages 14-18
French Syllabus: $630/Term (1 Class 1 Hour Per week) for ages 6-12
French Syllabus: $650/Term (1 Class 1 Hour Per week) for ages 11-18
Junior Ballet (Audition required): $1,110/Term (2 Hours Per week)
INFORMATION