What do you think about 5 Things You Might Not Know About The Australian International School?
If you've recently moved to Singapore or you're considering a move in the near future, you may feel overwhelmed with the choice of international schools available to expat families on the island.
Curriculum, community and culture all play a big part in choosing a school, but there are other factors to consider too, such as the location of the school or the calendar it offers. As part of your research into schools you've probably considered a number of options, including the Australian International School (AIS.) AIS is one of Singapore's leading International Schools, and has been offering a well-rounded, holistic education for students between the ages of 18 months and 18 years since 1991. However there's more to AIS than meets the eye – here's 5 things you might not have known…
It's not just for Aussies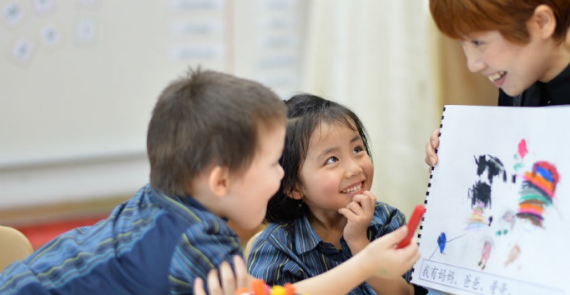 Around 60% of the student population at AIS is made up of Australian citizens, but the other 40% includes students from over 50 different countries. Nationalities include Indonesian, Japanese, Korean, British, French and Singaporean, to name just a few, all of whom have chosen AIS for its holistic approach to learning and the development of character that an AIS education offers.
As well as daily Mandarin in Early Years and Elementary School, and a choice of Mandarin, French or Indonesian in Secondary, the School offers comprehensive language support for students who don't speak English as a first language and a well-mapped Mother Tongue program for non-native speakers to maintain their home language.
A multicultural attitude and global mindset is encouraged across the school. One of the highlights of the school year is ICE day (International Cultural Experience) where the whole joins to celebrate the diversity of the school through performance, food and raising cultural awareness.
Location, location, location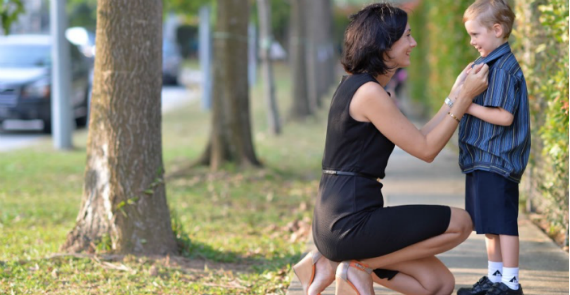 Did you know that AIS is just a short 10-minute drive from Orchard Road? The school's central location in Lorong Chuan can be accessed easily by car from almost anywhere on the island, and it's just a 7 minute walk from the nearest MRT station Lorong Chuan, which is served by the Circle Line. Many other international schools are located now further away from residential and main city area, which means families at AIS can avoid the longer commutes that students at other schools on the island need to endure.
Curriculum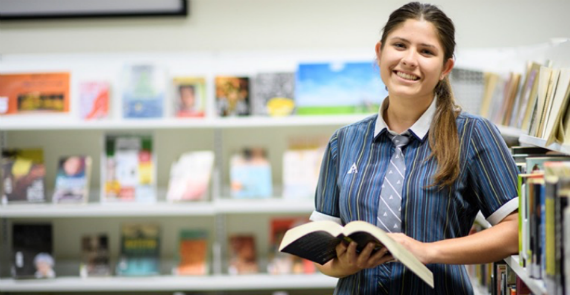 Many people don't realise that AIS offers an international, globally focused curriculum from 18 months onwards.  The world-renowned International Baccalaureate Primary Years Program (PYP) guides learning from age 3 up, with it's inquiry based approach taking students through to Year 5. This is supported in Early Years by a Reggio Emilia approach to learning through play and experimentation.
In Secondary School, student learning is directed by the Australian Curriculum in Years 6-8, which is followed by the internationally recognised IGCSE program in Years 9 and 10. From Year 11 onwards, students are offered the choice between the International Baccalaureate Diploma Program (IBDP) or the Australian New South Wales HSC, enabling them to choose the pathway that is most suited to their learning style and future aspirations.
The experienced team of educators at AIS supports your child throughout the decision-making process, ensuring they select the most appropriate curriculum for their needs.
Outstanding results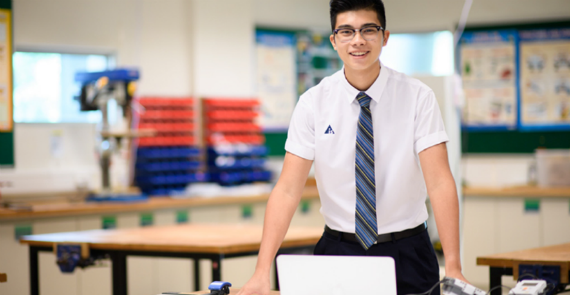 Students at AIS consistently achieve excellent results. In fact, last year the School achieved four 'top in the world' IGCSE results in Maths, Business Studies, Drama and Food Technology. On top of this, the 2016 IBDP cohort achieved a 100% pass rate and an overall average score of 34 – 10% higher than the global average. Those students taking the Australian HSC pathway in 2016 achieved the highest results seen by the School in 5 years, with 8 students making it onto the New South Wales HSC Distinguished Achievers List.
For a non-selective school, these results are truly outstanding and a testament to the dedication and support of the teaching staff throughout the school.
A unique calendar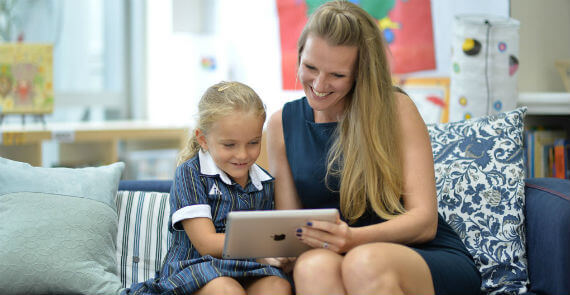 AIS is the only International School in Singapore that operates on the Southern Hemisphere calendar. Unlike other schools on the island who operate on the Norther Hemisphere calendar with an extended school break across the months of July and August, AIS offers four equally sized terms, with the main school break of five weeks falling over Christmas. This is ideal for Australian families, or families from Southern Hemisphere countries such as New Zealand, South Africa and South America, as it creates a seamless transition and minimal disruption when moving to and from Singapore.
AIS' evenly balanced term times can also be beneficial to families who are used to a Northern Hemisphere calendar.  With four similar length terms, and only a 4-week break in June / July AIS ensures its students avoid the typical 'summer slump' that often occurs around June - August time for students on the traditional school calendar (and also helps working parents manage childcare a little more easily!).
For more information on the Australian International School or to arrange a personal tour of the campus, contact the Admissions team on +65 6653 2958 or visit HERE