Dubai has cracked the code for creating a city with ever growing attractions and venues that make people want to come and visit. It's a place filled with luxury, family friendly environments, and endless opportunities for adventure. Let's Go! 
IMG Worlds of Adventure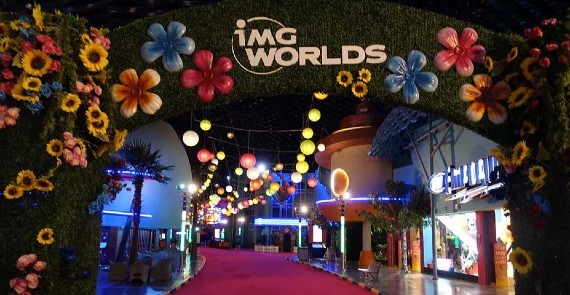 Very similar to Motiongate Dubai, however this venue is better for the hotter months of the year. Be amazed as you feast your eyes on this 1.5 million square foot indoor theme park. There won't be any limits to your children's imagination inside these Worlds of Adventure. Depending on the zone you choose to delve into you'll watch as dinosaurs walk the Earth, or as your kids experience transforming into Ironman, and even get the chance to soar with the raptors and fly. 
LEGOLAND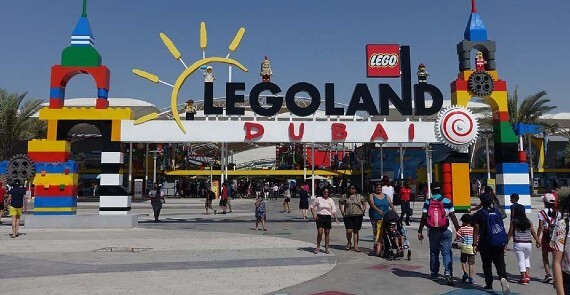 Geared towards the younger kiddos, LEGOLAND is a theme park that incorporates LEGOS into it's layout. It's made up of different areas that are Factory, Miniland, and four more themed portions; Imagination, Adventure, Lego City, and Kingdoms. The whole family will get to see how LEGOs are made in the Factory section. Each section has its own attractions and rides that your kids will enjoy like a carousel, models of metro trains, and a submarine adventure just to name a few. Their imagination will definitely come alive!  
Laguna Waterpark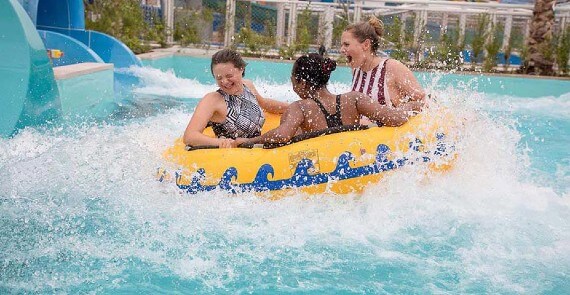 The water provides a much-needed escape from the desert heat and heading to Laguna Waterpark is the perfect way to start the cooling off process. Spend an adventure-filled day at this park and choose from the most exciting activities available for your kiddos. Explore each of the four different zones (Splash, Relax, Surf and Slide) and try out the numerous rides that occupy each zone. You can choose to float down the lazy river if that's what you're in the mood for. Or hop on one of the more thrilling water slides if you're looking for a boost of adrenaline! 
VR Park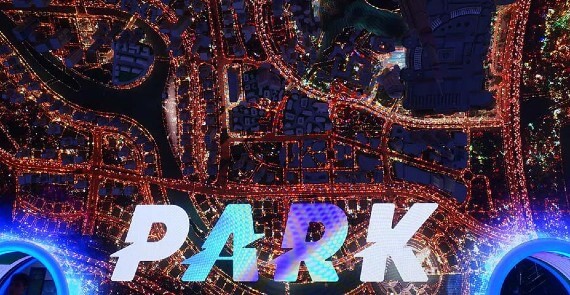 Get ready for an unforgettable immersive experience as you play around with the interactive games and mind-blowing rides. This park caters to all different ages and interest including those who are looking for horror, relaxation or a thrilling adventure. The great thing about this park is that it features multi-player experiences where you can play with friends and loved ones. Imagine playing the game John Wick Chronicles and being able to be John Wick and try and take out all of the impossible targets with your MP5. 
KidZania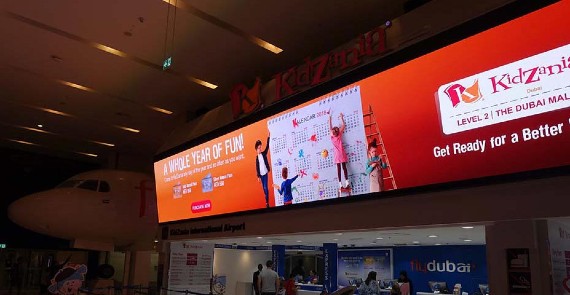 Spend the day at KidZania Dubai; a city built just for kids. KidZania offers your kids an opportunity to experience what it's like to be an adult for the day. They can choose from over 80 different career positions while they role-play and learn about what it takes to complete the task successfully. Some of the facilities are hospitals, restaurants, factories, supermarkets, media stations, and police stations. Your kids will even be able to take driving lessons and earn a driver's license to get around!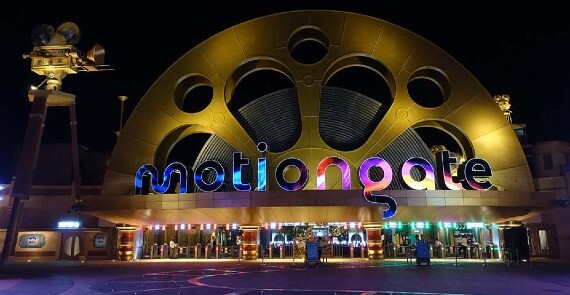 The perfect park to visit during the colder months of the year, Motiongate Dubai is an open-air theme park that's part of Dubai Parks and Resorts. It's divided into four sections that consist of Columbia Pictures, Lions Gate, Smurf's Village, and DreamWorks. At the entrance of Motiongate Dubai is Studio Central where you can shop, eat, and prepare yourself for entering the rest of the park. Your kids will have so much fun seeing their beloved characters from movies they have watched over and over again. Motiongate Dubai has rides that will leave your heart pumping and the adrenaline rushing. Inside Columbia Pictures is the Zombieland Blastoff where you're taken 58 meters above the ground and without any warning you'll plummet towards the ground!   
SkyDiving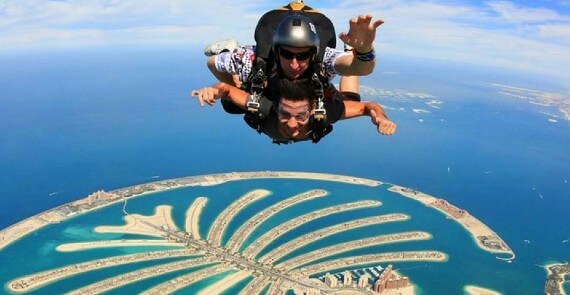 Fun and adventure go hand in hand when you sign up for Skydiving in Dubai. You have options to choose from including: The tandem, static line training jump, and the accelerated free fall. For someone who hasn't done it before it's great to start with The Tandem because you'll be strapped to a professional who will make sure you are safe and will be there to provide support. A great way to feel the fun and exhilaration, cross something off your bucket list and also be able to see the views of Dubai from high above as you find yourself descending to the ground. 
Ski Dubai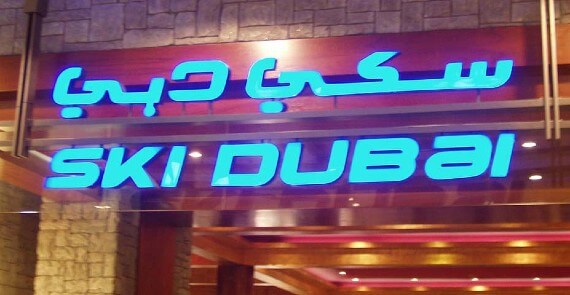 Next on the list of 10 Best Fun Things to do in Dubai is Ski Dubai. It is the Middle East's first indoor ski park and it's located inside the Mall of the Emirates. You'll see the snow covered mountains that will make you feel like it's the real deal. Regardless of your skill level, there is something for everyone. You can snowboard, ski, go sledding and on the toboggan runs, climb towers as well as play inside the ice cave. Don't leave without passing by the penguin colony to watch them in their element.  
Dubai Dolphinarium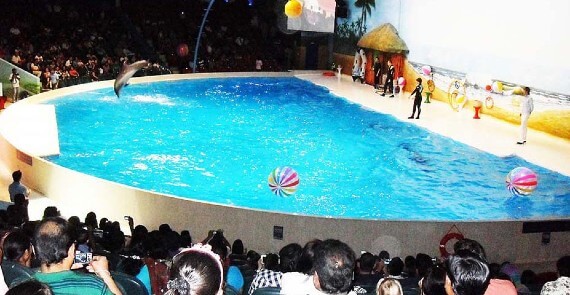 The dolphinarium is home to 6 bottlenose dolphins, seals, and over 20 species of exotic parrots. If you're looking for things to do in Dubai with kids this venue is the perfect place for wholesome family fun. The kiddos definitely won't want to miss out on the dolphin and seal performances. They'll be amazed at their ability to dance, juggle, and do incredible stunts. You'll also find an adventure zone for kids that has slides, tunnels, trampolines and a ball-pit for them to be able to play in.
Dubai Aquarium and Underwater Zoo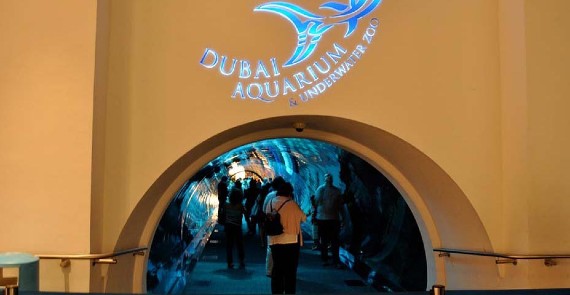 A major attraction inside the Dubai Mall the Dubai Aquarium is one of the largest water tanks in the world. Walk around and observe the marine animals swimming and gliding. The underwater tunnel lets you see the sharks and rays as you walk through it. You can dive with the sharks, go cage snorkeling or ride a boat with a glass bottom so you can see all the wonders the lie below. The underwater zoo is made up of their own animals including otters, giant catfish, penguins, and even a crocodile. You can even get up-close to some animals and maybe even pet and feed some of them.