Image Credit: The Ring Boxing Community Singapore Facebook Page
A hectic lifestyle leads to tremendous stress and while some prefer meditation, it just doesn't seem to be enough.
Ensure your physical well-being while taking all of your stress out by boxing, the kind where you don't actually physically hurt someone nor get a few punches on your face either. Learn the proper techniques and importantly have some fun while learning boxing at these kickass gyms in Singapore.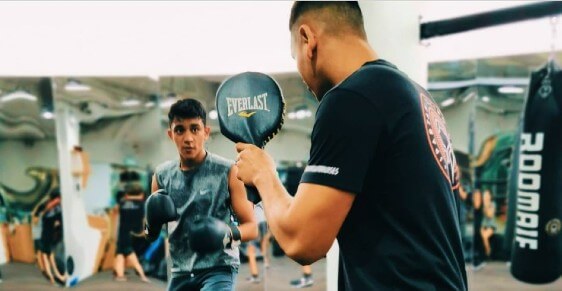 Image Credit: Spartans Boxing Club Facebook Page
The one boxing club on the island making boxing a family affair is Spartans Boxing Club. Offering classes with family and special separate classes for women and kids, this club also trains you for professional boxing as well as offers online training. Making it inclusive and available to everyone, the vibe of this gym is something you need to experience for yourself. Besides boxing, Spartans' also offers strength and conditioning classes, circuit training and high-intensity interval training.
INFORMATION
A. 393 Joo Chiat Rd, Singapore 427625
S. www.facebook.com/spartansboxingclu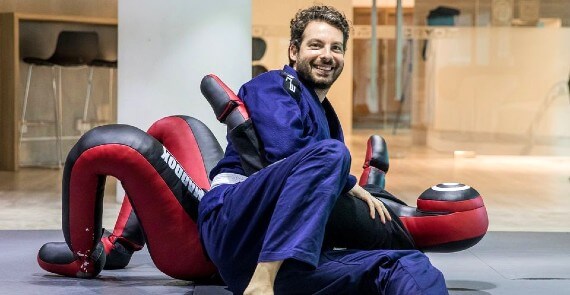 Image Credit: Evolve MMA Facebook Page
Staying true to its name, Evolve MMA has brilliant trainers ensuring you take your boxing levels a notch higher one session at a time. Pick a gym closest to you and become a pro in boxing or kick-boxing. You can also pick any other form of martial arts you want like Muay Thai, Brazilian Jiu-Jitsu, mixed martial arts, wrestling, and even self-defence and yoga. What we like is their complimentary half-an-hour trial class in your preferred martial art so you can make the right choice.
INFORMATION
A. Far East Square, 26 China Street, #01-01 049568
S. www.facebook.com/EvolveMMA/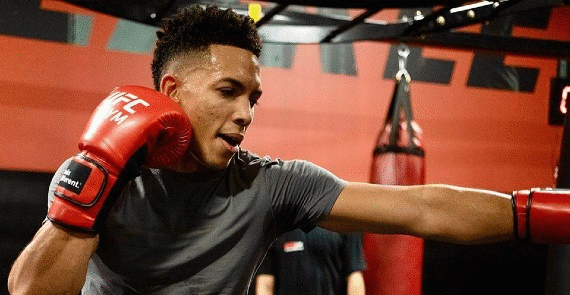 Image Credit: UFC GYM Singapore Facebook Page
No matter what your athletic ability is currently, you can join UFC Gym without thinking too much and go in for the martial art you've been wanting to learn since forever. Including people of all abilities and ages, the gym offers functional training, youth programs and training for boxing, Muay Thai and Brazilian Jiu-Jitsu. They pay special emphasis to give you an all-round training for each martial art and reap its benefits.
INFORMATION
A. 1 Raffles Link, CityLink Mall #B1-47 Singapore 039393 39393
S. www.facebook.com/ufcgymsingapore/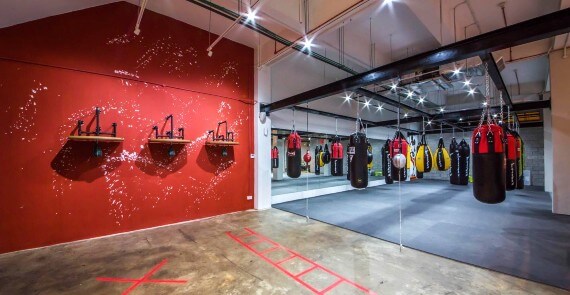 Image Credit: The Ring Boxing Community Singapore Facebook Page
Offering boxing, Muay Thai, and fitness classes, The Ring boasts of a professional ring which you can use to enhance your practice and take it to the next level. Members can freely use the gym and all facilities as well as have unlimited access to the two forms of martial arts and the fitness classes. Their Muay Thai however is only available at Kim Yam Road and the other outlet is located at Cecil Street. 
INFORMATION
A.  58 Kim Yam Rd, #01-01 Singapore 239359
W. thering.sg/
S. www.facebook.com/theringsg/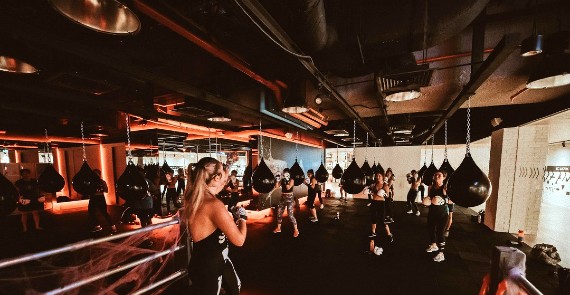 Image Credit: Still Group Facebook Page
Want your punches to land on a more realistic spot? Train using aqua-bags at Still Boxing, a gym offering various classes for 40 minutes depending on your boxing experience. You can work on your core, strength and conditioning, endurance, and even do some circuit training. They also have a program for beginners and during these sessions they not only train you with aqua-bags but also work on strengthening your form and technique and give you a full-body workout.
INFORMATION
A. 6A Shenton Way, #B1-06 Singapore 068809
Comments
With world-class equipment and champion boxers to guide you, there is no better workout than boxing at Spartans Boxing Club. It's the perfect way to lose weight, stay healthy by working your cardiovascular ability, agility and strength. No boring stationary bikes or treadmills here.
Experience what it is like stepping into an actual boxing ring when you train with The Ring Boxing Community! Their second home at Cecil Street offers state-of-the art facilities, professional coaches and is conveniently located in the heart of the CBD.