Image Credit: Ritual I The 30-Minute Gym Facebook Page
Getting (and staying) healthy is ideally something that we'd all like to do, especially in light of recent events! If you're planning on giving your fitness a boost, then HIIT (High Intensity Interval Training) might just be the thing for you!
HIIT is a cardio workout that focusses on short bursts of intense exercise with periods of rest or low intensity training. This improves your cardio-respiratory health, leads to greater gains, and raises your metabolic rate, so you keep burning calories even after your session! We've got our expat fitness experts to 'work out' the best HIIT gyms and studios in Singapore – so get training!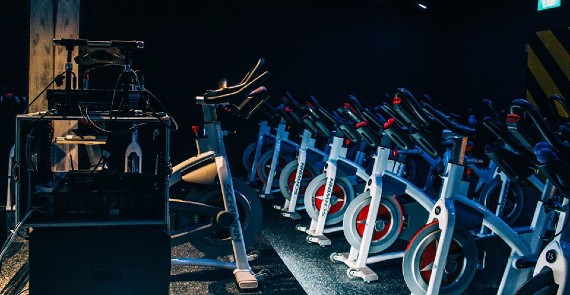 Image Credit: Ground Zero Facebook Page
Choose from three different types of workouts, Ride, Rumble, and Resistance, at Ground Zero! Ride consists of a 45 to 60 minute full-body bike workout set to some insane lighting, and thumping beats. With Rumble, you can box your way to fitness with BOXHIIT, or you can try the total body workout experience with Resistance! If you're the competitive type, try the Showdown workout as a part of your Resistance training and compete to be on top of the leaderboard at the end of the month! As a plus, Ground Zero has great facilities; after a workout head to their locker rooms stocked with Ashley & Co. hair and skincare products.
A. 38 Carpenter St, Level 3, Singapore 059917
S. www.facebook.com/Groundzerosg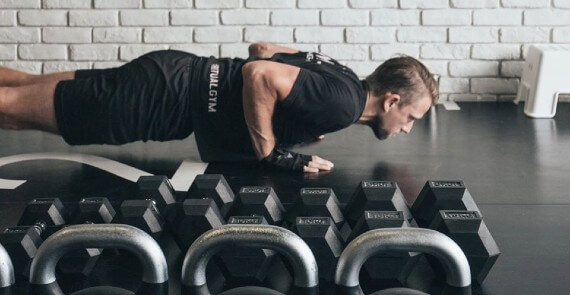 Image Credit: Ritual I The 30-Minute Gym Facebook Page
Since we all live busy lives, it's all about optimization at Ritual! 30 minutes in and out, and you don't have to bring, clothes, shoes, or toiletries – just yourself! They specialize in small group sessions of 10 people or less every half hour, and you can cancel 15 minutes before class starts so you have no excuse for not getting your workout in somehow. The focus is on free weights and bodyweight movements to work up a sweat – and, since the class size is small, you get your own fully equipped pod, so you don't have to worry about sharing sweaty weights.
A. 11 North Canal Road, #03-01 048824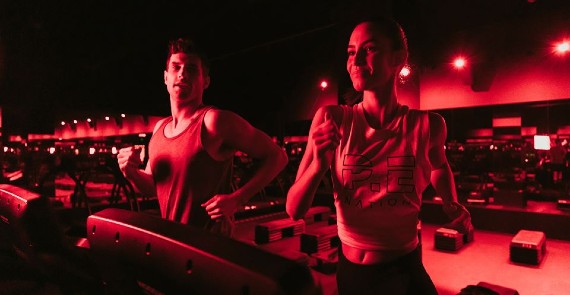 Image Credit: Barry's Bootcamp Singapore Facebook Page
The OG high-intensity workout frequented by celebs in LA, at Barry's Bootcamp you can burn up to 1,000 calories per class! Their original workout involves 25 minutes of cardio on the treadmill, along with 25 minutes of strength training on the floor – for that knockout combo! If you prefer to nix the running, try the double floor workout focusing on strength! Although, we guarantee that either workout will leave you sore.
A. 18 Robinson Rd, #03-03, Singapore 048547
W. www.barrysbootcamp.com.au/studios/raffles-place/
S. www.facebook.com/barryssingapore/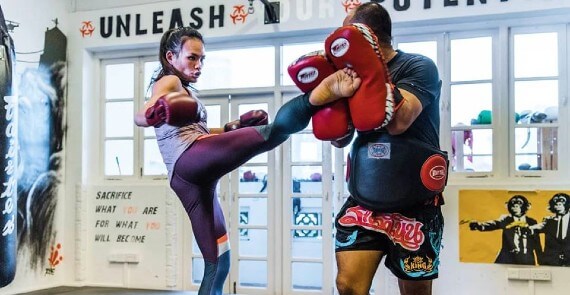 Image Credit: The Jungle MMA & Fitness Facebook Page
If MMA, Kickboxing, and Muay Thai are your preferred modes of workout, then The Jungle may be the perfect gym for you! They offer up extremely varied HIIT workouts, including Jungle HIIT and Boxing HIIT, so you can incorporate some combat into your high intensity workouts! As a bonus, you don't need to be at a certain fitness or experience level to participate – which is perfect if you're a newbie.
A. 35 Boat Quay, Singapore 049824
S. www.facebook.com/thejungle.asia/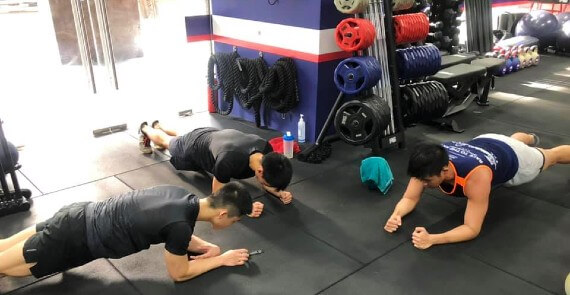 Image Credit: F45 Training Tanjong Pagar Facebook Page
This global fitness community, is all about functional training (that's what the F stands for)! Each workout is 45 minutes, with the aim to burn about 750 calories per session. The sessions at F45 have been designed for a functional full-body workout in a team training environment, which helps everyone grow together! Even if you're not exactly fighting fit yet, fret not, because the exercises can be modified for beginners.
A. 11 Keppel Rd, Singapore 089057
S. www.facebook.com/f45trainingtanjon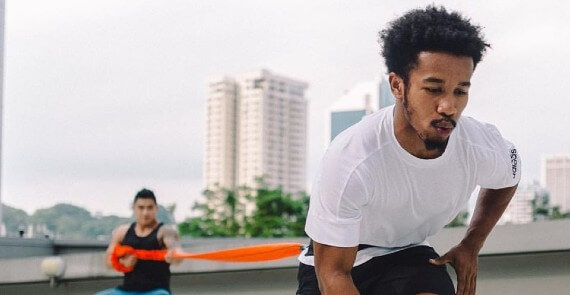 Image Credit: Haus Athletics Facebook Page
One of the newer kids to 'HIIT' the circuit, the athletic workouts at Haus Athletics are built around music, movement, and community! Every class is 45 minutes long, and you can choose from three different workouts: Leanout, Meltdown, and Kore. Leanout focuses more on strength training, while Meltdown is a cardio-based workout for burning fat, and Kore is an endurance test to get the most out of your core, back, and glutes! You can even hold private group classes, or rehydrate at their juice bar.
A. 6A Shenton Way, Singapore 068815
S. www.facebook.com/hausathletics/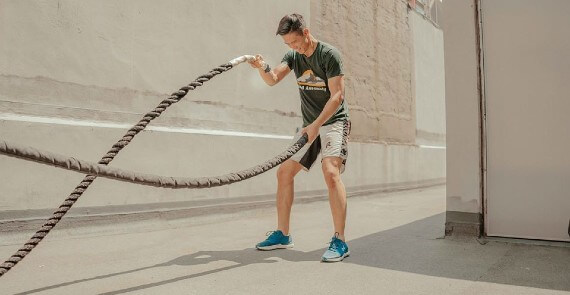 Image Credit: Field Assembly Training Facility Facebook Page
Reach your fitness goals, and change up the way you work out at Field Assembly located at Clarke Quay! Apart from getting your body 'shredded like a machine' (their words, not ours) during their HIIT workout, you can also try Muay Thai, Brasilian Jiu-Jitsu, Yoga, and more! One of the best bits about Field Assembly is their trainer to trainee ratio; there's a coach for every three students so you get proper personal attention.
A. 39 Carpenter Street, Singapore 059918
S. www.facebook.com/fieldassemblyhq/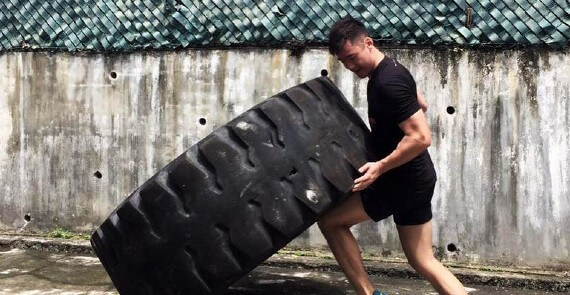 Image Credit: Garagecircuit Facebook Page
Go on a fitness journey that will develop both your mind, and your body at The Garage! Their circuit training facility offers up HIIT classes that are suitable for any fitness level – you can even start with a beginner class if you haven't tried it before! However, if you are a HIIT regular, then amp things up with the GarageCircuit Elite class, or if you'd like to focus on your core strength try the GarageCircuit Core class, or the Strength 360 class to improve your lean muscle! They also have a custom obstacle course, if you're a Ninja Warrior fan.
A. 17 Lor Kilat, #01-11, Singapore 598139
S. www.facebook.com/garagecircuit/
Comments
Haus Athletics is dedicated to bringing you a blend of HIIT inspired athletic based workouts. Our workouts are carefully curated by three strong pillars we believe in. MUSIC. MOVEMENT. COMMUNITY. Be driven by music that is specifically curated for the workouts. Simple yet effective movements so you feel the change instantly. Unleash your inner athlete!
High-intensity interval training (HIIT) has many benefits, firstly it being flexible that one can tailor and customize it to their needs and abilities. HIIT also benefits burning more fat and calories while increasing mitochondrial density, improved stroke volume, improved oxidative as some of its many benefits.