Image Credit: Tai Cheong Bakery Singapore Facebook Page
A flaky, buttery puff pastry and when you bite into it your mouth is filled with a creamy smooth egg custard, this is the magic of egg tarts. Whether you like the Hong Kong or the Portuguese version, there's no way you've not tried one of these staying in Singapore.
We can tell you the best places to devour these cups of heaven and the bakeries we suggest make a whole lot of other amazing treats as well. Thank us later!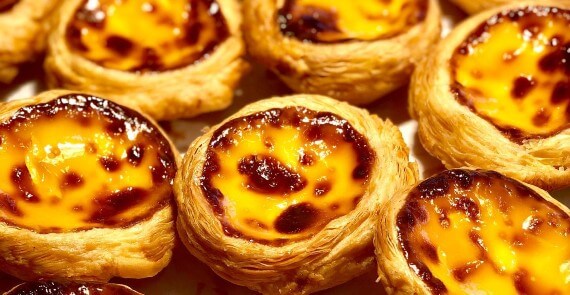 Image Credit: Madeleine's Original Portuguese Egg Tart - Facebook Page
Want the traditional Portuguese Egg Tart with black blisters on top? Head to Madeleine's for they not only make them but do a really good job in doing so. The pastry is perfectly flaky, the custard is creamy and the bite you take with the little caramelization on top is simply heavenly. Treat yourself with these tarts or share a box of mini tarts with your colleagues when you reach work.
INFORMATION
a. 198 Tanjong Katong Rd, Singapore 436997
s. www.facebook.com/MadeleinesOriginal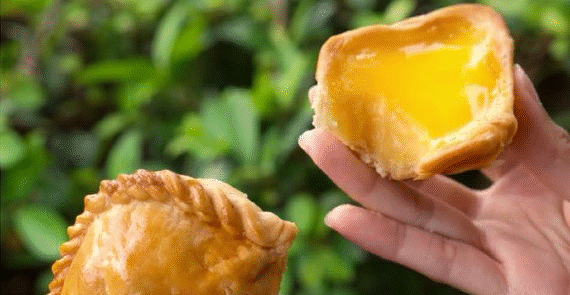 Image Credit: Tong Heng Facebook Page
Tong Heng is a master bakery when it comes to pastries and delicious egg tarts with thin and crispy pastry and a delicious custard. The tarts here are made in a diamond shape and are quite popular with the crowd. We love their coconut egg tart too, and we recommend you try them both and then make your choice on what to take back home.
INFORMATION
a. 285 South Bridge Rd, Singapore 058833
s. www.facebook.com/tongheng.sg/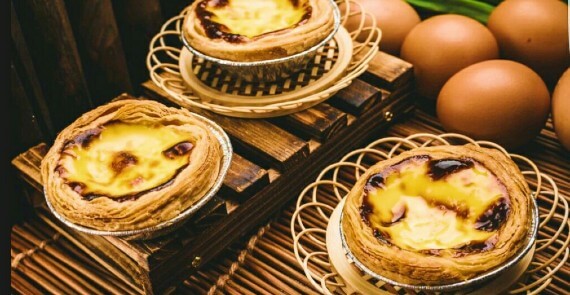 Image Credit: 8Tarts n Pastries Facebook Page
Taking the quintessential egg tart to a whole new level, 8Tarts n Pastries do an amazing variety of them - coconut, durian, pandan kaya, cempedak and chocolate. Awesome, isn't it? Their signature and Portuguese variants should be tried first and then you can proceed to devour each one of the flavours. Do come back for their other signatures like Char Siew Sou, Wife Delight Pastry and Plain or Char Siew Polo Buns.
INFORMATION
a. 1 Harbourfront Walk, Singapore 098585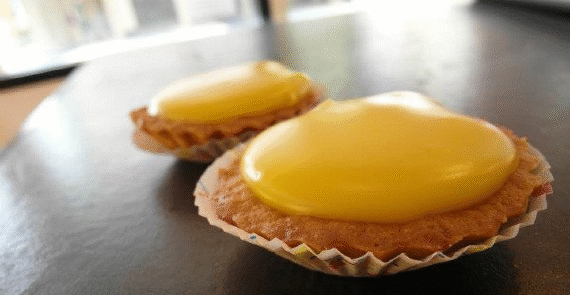 Image Credit: Balmoral Bakery Facebook Page
Dating back to 1965, Balmoral Bakery is yet another legendary place in Singapore making scrumptious egg tarts amongst other amazing baked goods making you transport back to childhood. Think savoury pastries like beef pie, chicken samosa, sausage roll and chicken curry puff. You might also enjoy their eclair, custard puff, cupcakes, towel rolls and cakes.
INFORMATION
a. 105 Clementi Street 12, Singapore 120105, #01-06
w. balmoralbakery.oddle.me/en_SG/
s. www.facebook.com/balmoralbakery/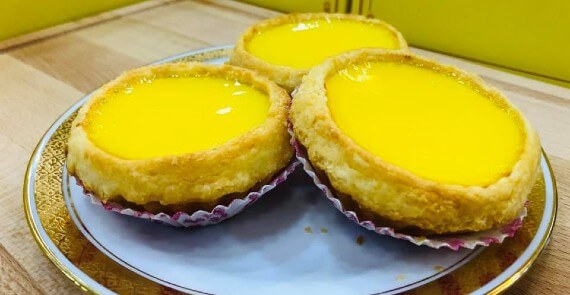 Image Credit: Leungsang Facebook Page
Flaky crust and a creamy custard, the perfect egg custard tart made by Leung Sang Hong Kong Pastries is quite popular amidst the regulars. They serve two varieties, Leung Sang Egg Tart and Western Egg Tart, both of which are really tasty and can lead to overindulgence, but then this is why we love egg tarts, don't we? The bakery also has many other drool-worthy items on their window - Egg Yolk & Lotus Seed Pastry, Roasted Chicken Pastry and Mooncakes.
INFORMATION
a. 18 Jln Membina, Singapore 164018, #01-06
s. www.facebook.com/leungsanghk/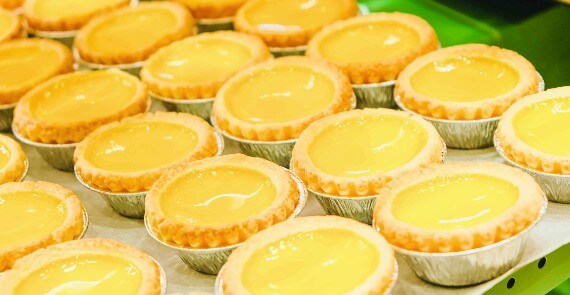 Image Credit: Tai Cheong Bakery Singapore Facebook Page
One of the oldest bakeries in Singapore, Tai Cheong makes incredible egg tarts which in our humble opinion should be bought by the dozen because they are oh so good. The bakery also makes plenty of other tarts, buns and cakes which you can try or you can even have a meal of silky egg rice with your choice of meat.
INFORMATION
a. 31 Lor Liput, Singapore 277742
Comments
I just had to say it " so many tarts, so little time" Ha, ha but Madeline's is by far my favourite for egg tarts in Singapore.
Tai Cheong Bakery was started in 1954 by egg tart Master Au Yeung's uncle, who later handed down the business to Au Yeung. After taking over Tai Cheong Bakery, Au Yeung pioneered the cookie crust for egg tarts, refining several other recipes using techniques he learned from his previous work in a hotel baking cakes. Tai Cheong gained popularity with locals and foreigners alike, reaching its peak when Chris Patten (then governor of Hong Kong) started frequenting the original outlet at Lyndhurst Street. The popularity of Tai Cheong remains till today.