After its stellar relaunch in 2020, Neon Pigeon is set to once again draw your attention with a brand new thoughtfully curated lunch menu offering, ushering in the new year.
A "bento" is originally known as a single portion takeout. At Neon Pigeon, where community is key, the idea behind the "The Bento Set" is to offer corporate executives and lunch aficionados a quick but tastefully put together set lunch presented "bento" style. It includes a four-course offering of a "snack", a "birdfeed" and a "bao" or a main. All bentos come complete with miso soup and daily omakase dessert.
This well thought out offering will not burn a hole in your pocket; instead it will send you into "food-coma" bliss tempting you to call it a day at the office – there are also cocktails and sake on offer during the day.  At just S$29++, this is a set lunch that will leave you satisfied on all fronts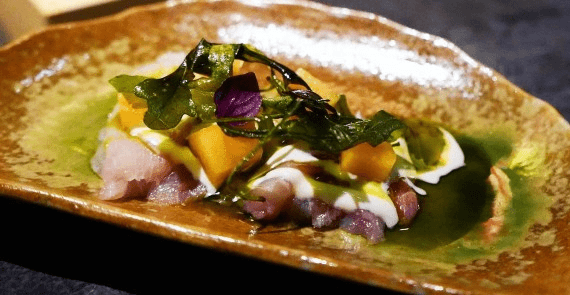 This menu is by no means "simple". The "Duck Confit Ramen", available only during the day, at S$20, is not to be missed. Be warned, portions are limited and the consensus is that this is worthy of an addition to your bucket list.
Should ramen not be your thing, the ever popular "Baos" or buns filled with the likes of "Soft Shell Crab" at S$15 and new additions "Sake Smoked Pork" at S$16 and "Grilled Mushrooms" with black pepper teriyaki at S$14 are available along with a selection of a la carte dishes. Told you it was a thoughtful menu, which is something Neon Pigeon prides itself in – to treat all guests coming into the coup like family..
INFORMATION
a. 36 Carpenter Street, #01-01, Singapore 059915
s. www.facebook.com/neonpigeonsg