SPECIAL EVENT CHRISTMAS EVE DINNER
Freshly ensconced in its snug new space along Keong Saik, Mag's Wine Kitchen celebrates its first Noel there with a lavish French-style Christmas Menu. 
Savour the likes of Foie Gras sweetly accented with cherry gel and griottine, Chestnut Emulsion adorned with white truffles, and the classic Stuffed Turkey Breast served with grilled little gem lettuce.
Round off your revels with a mouthwatering Sherry Trifle, featuring creamy layers of sponge cake studded with caramel-coated almonds and seasonal berries.
Cost: S$128++ per pax.
After serving good food & great wine at Circular Road, home for 23 years, Mag's Wine Kitchen moved to the bustling Keong Saik Road earlier in 2019
Having had time to settle in to their new home, Mag's rises like the phoenix to delight loyal guests and newcombers to this wonderful gastronomic experience.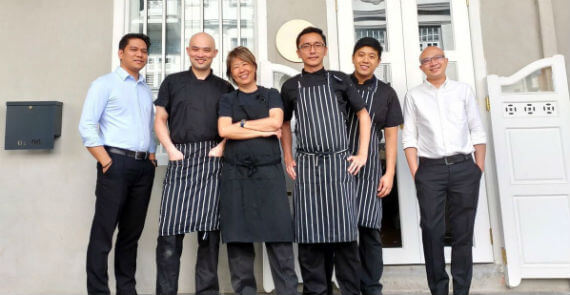 At this awesome new premises, the open kitchen remains central to the dining experience.  That's the first thing that diners see when you enter the restaurant, titillating your appetite with delicious aromas wafting out from the kitchen.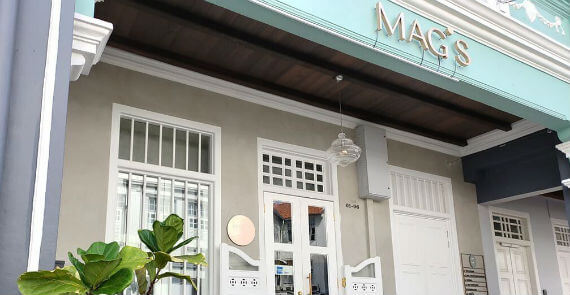 Interesting to note, Mag's was one of the first restaurants of it's kind back in the 90's to introduce the open kitchen concept at the original Circular Road premises.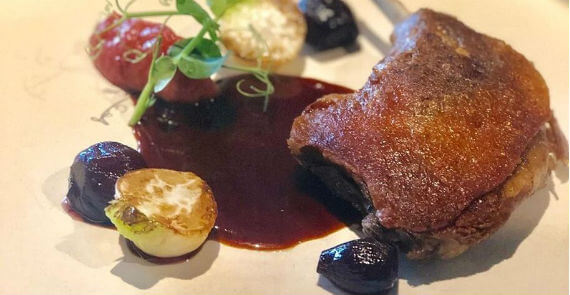 The main interior highlight is the 7 metre-long marble Chef's Table which seats 10 to 16 diners. Guests sitting here can banter with the chefs and enjoy privileges such as getting a taste of the food and sauces being prepared a la minute, which is unique in its own way.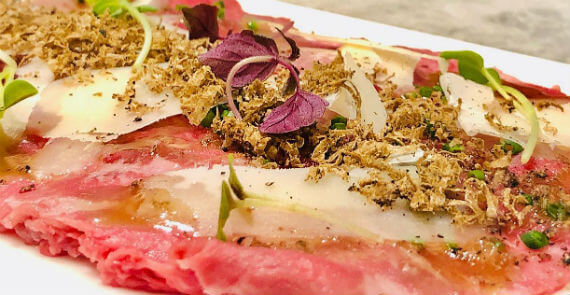 The main dining room is a cosy, comfortable setting surrounding the wine cellar. In addition to the Bordeaux & Burgundy wine collection, and the well-priced everyday wines, Mag's now stocks sake, and hence has introduced a selection of Japanese-influenced dishes to accompany the drop.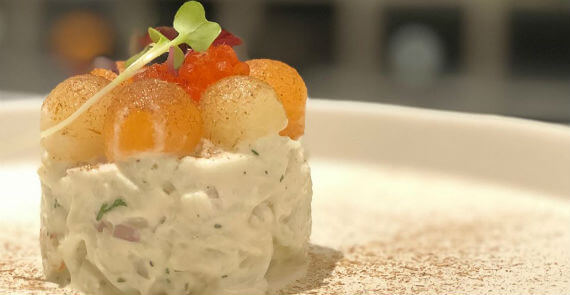 The Japanese-style dishes complement the restaurant's long-time favourites and new bistro-style sharing platters, which are a lot less formal, and give diners the opportunity to interact while enjoying the food.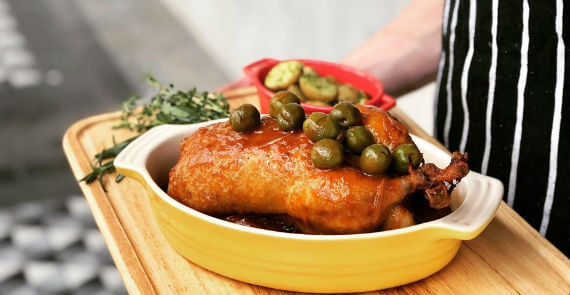 That's not to say Mag's put any less focus on haute cuisine; Mag's is more than happy to showcase its flair in fine dining, with signatures such as Roast Pigeon with Red Wine Glazed Shallot, Lobster Consommé, Kurobuta Pork Cheek Ballotine, among others delicious incarnations.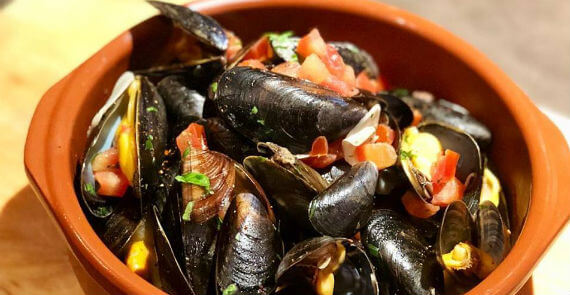 New address and menu aside, Mag's remains constant about one thing: "Our motto is to use the freshest ingredients available in the market and never shortchange our customers on quality. There are no shortcuts to our cooking." 
A. 55 Keong Saik Rd., #01-06, Singapore 089158 P. +65 6438 3836 F. www.facebook.com/magswine.kitchen    
Comments
The guest shift of Chef Laurent Peugeot at Mag's Wine Kitchen is a four-day affair offering a four-course lunch and six-course dinner where diners can enjoy a taste of Burgundy.
With just a week away to the chef collaboration between our home-grown talents Magdalene Tang and Ryan Tok of Mag's Wine Kitchen, and guest chef Laurent Peugeot of Burgundy's Le Charlemagne, we were wondering if you would consider sharing news on the event in your upcoming event round-ups. The guest shift of Chef Laurent Peugeot at Mag's Wine Kitchen is a four-day affair offering a four-course lunch and six-course dinner where diners can enjoy a taste of Burgundy. Celebrating the best of Burgundy is not done without its wines. For an added extravagance, diners can opt to pair their meals with a selection of wines from Robert Ampeau & Fils at $1,580.00++ (7 Bottles). Options include the 1976 Volnay 1er Cru Santenots, and the 1996 Meursault 1er Cru Les Perrières. Details of the event are as follows: Date: 25 - 28 November 2019 (Monday to Thursday) Price: $78++ per person for Lunch, $168++ for dinner Venue: Mag's Wine Kitchen, 55 Keong Saik Rd., #01-06, Singapore 089158 Reservations/Enquiries: Please call 6438 3836 or email
[email protected]
The food is probably the best I have eaten. Smoked Scottish salmon that they smoke in house! The beef was perfection. This is my second visit to Mag's but the first time I've sat at the chef's table. The bench runs the length of the kitchen so it's close enough to feel part of the action and gives the entire dining experience that X factor when Mags herself is serving you samples of excess risotto to taste! She is clearly passionate about her cooking and her ingredients. It's a lovely place for a nice dinner but at the same time, relaxed and not stuffy. If planned in advanced, you can order dishes such as a whole Normandy duck (3 days notice required). Bernadette McBarron recommends Mag's Wine Kitchen on Facebook.