Video Credit: Our Food Channel
It has been a decade since opening its doors to Singapore so, La Salsa Kitchen &Bar decided it was time for a little enhancement, elevation and further exploration of its popular cuisine.
Regular guests to La Salsa Kitchen & Bar have noticed and commented positively on their transformation and we at expat choice want to let you in on this secret.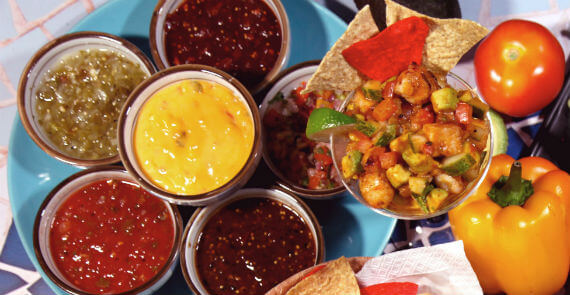 Take your seat at any one of the four selected country-themed sections - we love the Havana Bar feel in the private nook to the left as you enter the restaurant.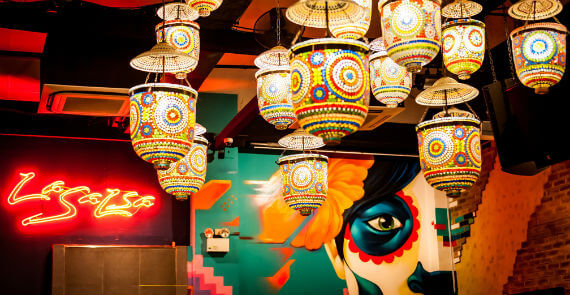 Choose to dine on delicious new menu items or simply opt for a stool at he bar and have drinks with your mates. The restaurant's ambience, décor and cuisine will leave you feeling you've been on a Latincentric escape.
What's the concept? 
La Salsa Kitchen & Bar is a gourmet Latin kitchen and bar located in the heart of Dempsey Hill. The founders' aim is to provide quality hospitality along with an exceptional dining, bar and catering experience for regular and new customers by serving the freshest food, finest wine and perfect cocktails to pair with your meal.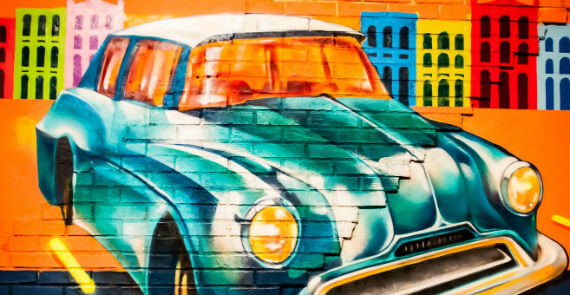 Your dining experience encompasses the amazing flavors of the Caribbean islands of Cuba, Dominican Republic, Puerto Rico, and even some of regions of Mexico and South America.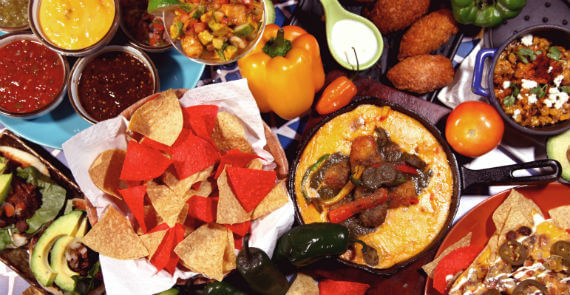 To the glorious setup and gastronomical affair, La Salsa Kitchen & Bar has added live musical duos, trios and larger groups on the weekends to spice up the evening with some cool vibes and latin grooves.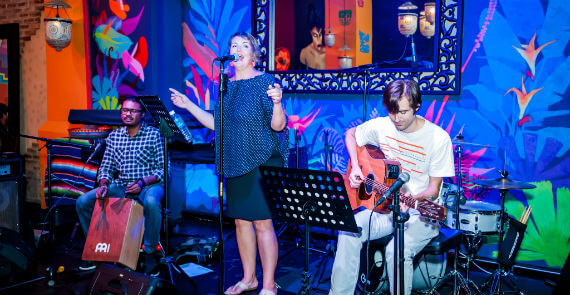 When you visit La Salsa Kitchen & Bar you can try caraotas negras (or frijoles negra) from Honduras, ropa vieja from Cuba and barbacoa (or pozole) from Mexico and an assortment of house salsas created using the chilies and spices of South and Central America and the Caribbean.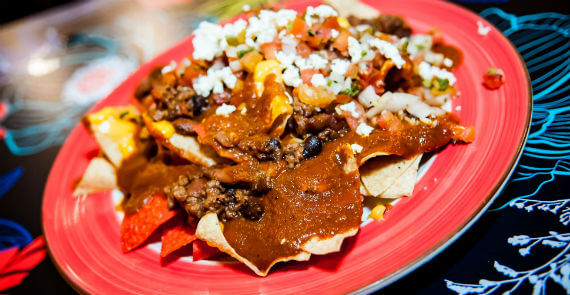 You'll be able to experience how the culture of these vibrant Latin countries influence certain dishes. Wait till you read Sylvia Fernandes' review below. It will have your mouth watering.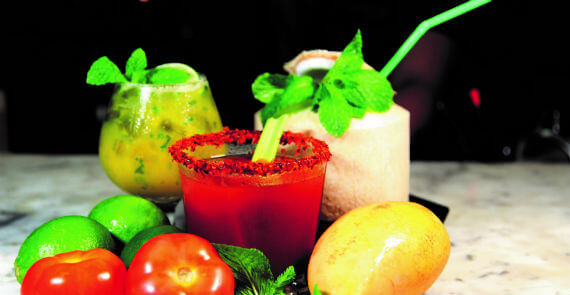 La Salsa Kitchen & Bars' head chef Jeff Koh, who is trained in Mexican cuisine, combines his knowledge and love for off-the-beaten-track travels, to create and challenge the culinary boundaries, proving that rustic Caribbean and Latin American flavors deserve as much attention as any other haute cuisine.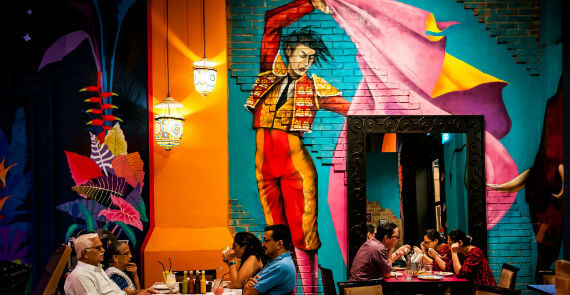 La Salsa Kitchen & Bar has been his pedestal to articulate this point via his newly introduced tasting menu of refined and elegant plates built from indigenous ingredients that pay tribute to these countries' rich culinary history.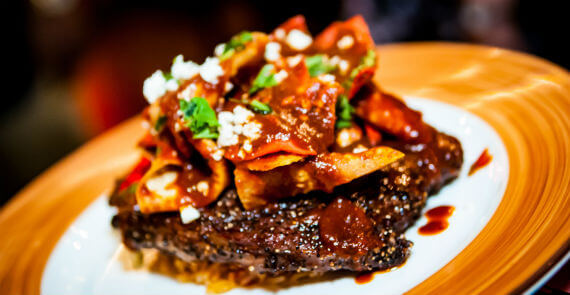 La Salsa Totopos-Con-Chile
Expat Choice must-try dishes: La Salsa & Chips, La Salsa House Wings, Mini Crab & Lobster Tacos, Fajitas, Churrasco con Chimichurri, Mofongo (Vegetarian), Costillas de Borrego and Totopos con Chile.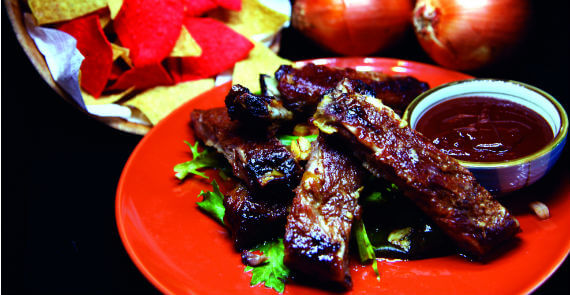 La Salsa Platos-costillas-adobadas
Expat Choice must-try cocktails: Margaritas, ( they are a no-brainer) Palomas, Red Sangrias and the popular Tequila Sours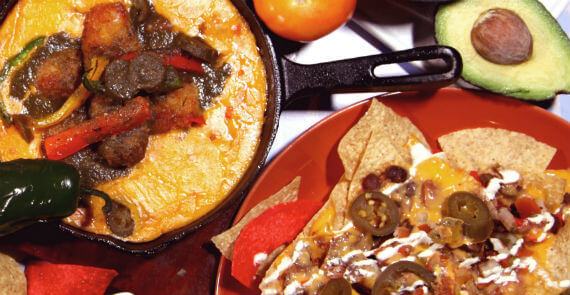 *Current Promotions: as of 18/08/2019
Happy Hours all week long 12nn-8pm:

$10++ min 2 - Tiger / Heineken
$12++ min 2 - Erdinger / Guinness
$10++ min 2 - selected wines
25% off bottled beers (except cider/bucket)
25% off jugs n towers

Margarita Mondays – Margaritas at $12++
Wine & Dine Tuesdays – Order 2 mains and get a selected premium wine bottle at 50% off
Wing It Wednesday – La Salsa Wings at $10++ with every bucket/jug of beers purchased
Throwback Thursday – $12++ on selected Classic Cocktails of the month
Taco Thursdays – $2 for $10++ Tacos from 12noon to 8pm
Live music every Friday & Saturday P. 
Sunday Funday – Free bucket of beers / jug of draught beer with every La Salsa Platter ordered (seafood platter requires an earlier booking)
*Not applicable on selected eve of PH, PH and on special days - (eg. Valentines/Fathers/Mothers/St Patrick's Day)
Take Note: Vegetarian dishes are certainly available on this diverse and delicious menu.
La Salsa Kitchen & Bar is definitely Family friendly and is consider a destination live music venue on Friday and Saturday Nights.
Give the team at La Salsa Kitchen & Bar a call and book a table. You will  ot regreat what you are about to experience. 
A. 11 Dempsey Road, #01-17 249673 P. +65 6475 6976 E [email protected]