Like many expats, I love a good Italian meal and we are absolutely spoilt for choice with a myriad of fine Italian restaurants on our tropical isle. When my husband came back raving about an outstanding Italian Omakase lunch he had at Braci, I didn't need any convincing to check this one out.
Soon after, we booked in for dinner at this one Michelin star establishment (and #19 ranked Italian restaurant in the world for 2019*). It's not often I find myself dining in Boat Quay, with many of the restaurants more focused on the tourist crowd and traditional delicacies. But hidden away in a charming heritage shophouse, we climb several floors to the rooftop of this exclusive Italian hideaway.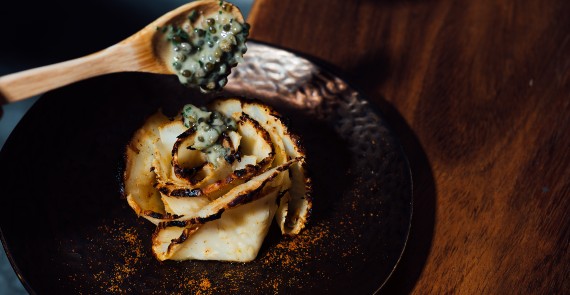 Image: Braci Celeriac
What a view! I've never seen Boat Quay from the roof before and it's most definitely a stunning sight. Skyscraper lights twinkling, reflections in the river below with views out to the Singapore flyer and beyond – perfetto! We had a simply magical table nestled on the covered and very intimate rooftop and settled in for our modern and progressive Italian culinary journey.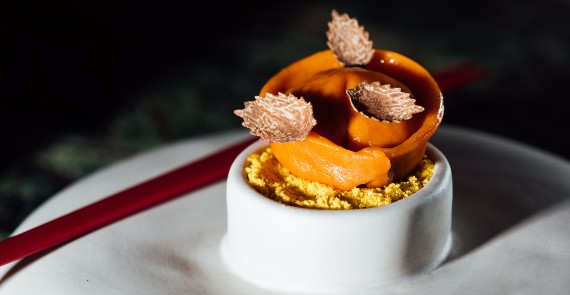 Image: Braci Tortellino
I tend to struggle to decide what to choose at Italian restaurants, since they offer so many enticing flavour combinations. So what I loved about Braci was the paradox of choice was out of my hands and into those of the lively and animated Chef de cuisine Mirko Febbrile. Perfetto again! No need to worry about food FOMO here – a seven course Omakase of only the freshest seasonal ingredients would be prepared in the modern-luxe open kitchen just one floor below.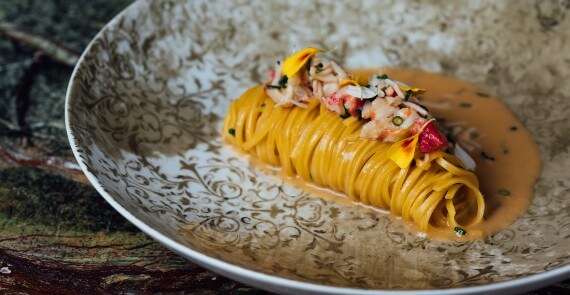 The food was most definitely Instagram worthy but more importantly it was heavenly to the palate. Braci is Italian for 'embers' and wood inspires the menu throughout. The chefs embrace one of the world's most primitive forms of cooking, charcoal, using implements such as the Josper oven and shichirin grill to reinvent classic Italian cuisine. Some of my favourite dishes were the Hokkaido scallop and the Alaskan king crab Tagliolini.(above)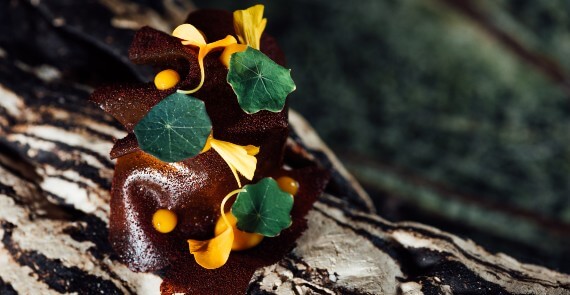 The scallop was unlike any scallop dish I had tried before - served on an ornamental wooden log, (above) the texture was a fine paper thin wafer with a delicate yet distinctive scallop flavour that literally melted in my mouth. It was accompanied by sundried tomatoes to give a little zing and fermented pumpkin – delizioso!
Onto the Alaskan king crab Tagliolini – now Tagliolini (or Taglierini as it can be known) is a type of ribbon pasta, similar to Spaghetti but flatter and slightly wider. It is traditional to the Piedmont region of Italy – an area sitting at the foot of the Alps bordering France and Switzerland and known for its sophisticated cuisines and blockbuster wines like Barolo.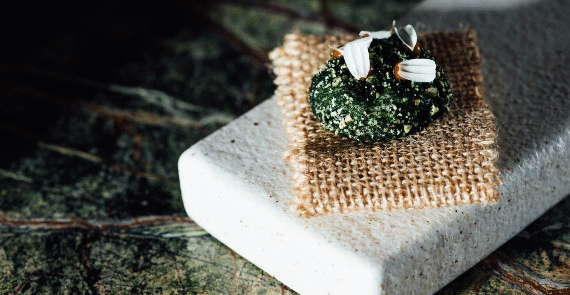 As the Italian's would say this dish was "superbo", "eccellente" and "magnifico"! A true highlight for me – with the unique sweet taste of the crab balancing wonderfully with the slightly salty flavour explosions from the miniature balloons of Ikura (salmon caviar or roe). Indeed a gastronomic delight.
The meal continued to impress throughout and along with the attentive and charming service, we had a flawless and memorable experience. No two meals at Braci are ever the same, so it's one Italian restaurant we will return to again and again. Perfect for an intimate table for four or a romantic, starlit table for two.
*Ranked by 50 Top Italy.
INFORMATION
w. www.braci.sg
Comments
Perched on the top two floors of a charming heritage shophouse by the Singapore River, Braci is an exclusive Italian hideaway in the heart of bustling Boat Quay overlooking the river. By Michelin star Chef-Restaurateur Beppe De Vito and Chef de cuisine Mirko Febbrile, the modern-luxe open-kitchen restaurant and rooftop bar features progressive Italian cuisine and classic cocktails reinvented through modern techniques.