With all the hullabaloo surrounding Valentine's Day this February, sometimes you just need to take a break from all the love in the air.
Skip the roses, and check out these new bars in Singapore, for the perfect pick me up. We've got our experienced expat bar-hoppers to give us the low down on the Lion City's bar scene – from a beach club, to a Coyote Ugly Saloon, to an arcade bar - you might just find your new favorite joint here!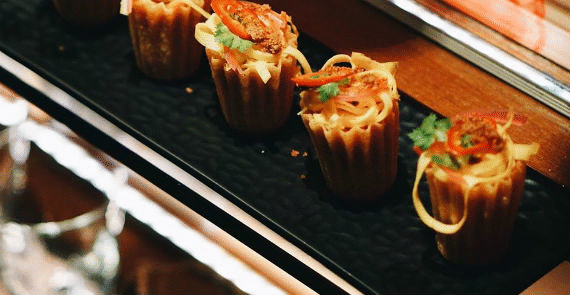 Nothing ever gets old at Junior The Pocket Bar, because they're always rotating their concepts! This time around Junior presents House of Dancing Lion to ring in the Chinese New Year. Expect to find themed décor splashed about with lanterns, fans, and all things Chinese. You'll also be treated to some innovative takes on classic cocktails like the The Sticky Mouth Kitchen God, based on the Old Fashioned or the Oolong Highball, which you can pair with some classic Peranakan bites! Make your plans pronto though, because this pop-up ends on February 22nd.
A. 43 Tanjong Pagar Road 088464
Get transported to yesteryear with the long-awaited expansion of everyone's favorite retro arcade bar – Nineteen80.  Bop along to beats from the 80's to the 00's in the new space which now occupies four units, along with new arcade games, an expanded cocktail list (get ready for the Blue Lagoon), and twice as much place to throw it back to the best of times! Apart from their one-off theme nights, hop on over for Ladies Night every Wednesday, and Fight For Your Right (to Paaaar-tay) every Thursday. Nineteen80 will grow in size this March after upgrading its lease from its current single unit to a whopping four units along the same strip.
A. 21 Tanjong Pagar Road, #01-05 088444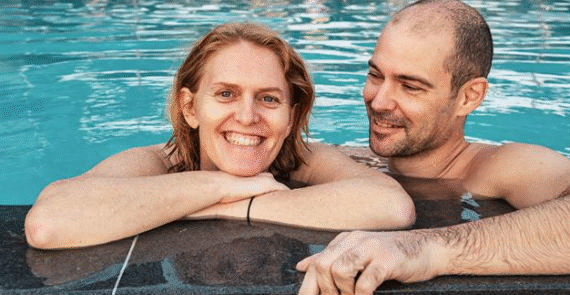 You should believe what you hear about Rumours Beach Club – the only beach bar and club in Singapore with three different pools! Feast on Balinese cuisine, while sipping on one of their beach themed cocktails like Rumours on the Beach or Caribbean Breeze! Lounge by the infinity pool or head into the exclusive VIP area, and make sure you take full advantage of the Mega R.U.U.S.H festival which happens at Rumours quarterly.
A. 40 Siloso Beach Walk, Singapore 098996
Coyote Ugly skyrocketed into fame with its namesake hit movie (we all know 'You Can't Fight the Moonlight' is iconic)! Now, there are Coyote Ugly Saloons all around the world, and they've finally set up quarters in Singapore! Take a ride on the mechanical bull, or play a game of pool, and let the coyote girls entertain you! Chow down some typical bar grub, while you pick your poison of choice from their wide selection of booze!
A. Clarke Quay Blk B, 3B River Valley Rd, Singapore 179021, #01-08,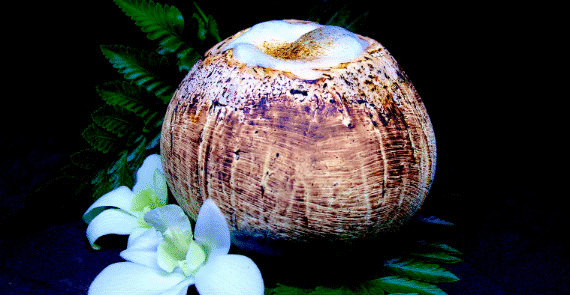 Go au naturel at Sling with its craft cocktail menu, and take on Peranakan cuisine with local, natural ingredients! Located on the lower floor of Maison Ikkoku, this concept bar has five different takes on the classic Sling that are sure to dazzle any cocktail lover! Pair your 'Sling-a-pu-ra' with some DIY Popiah, or one of their classic sharing plates, and head on upstairs to keep the party going! Sling opens its doors on 17 February 2020, so mark your calendars!
SLING only accepts walk-ins and does not take any reservations.  
Comments
Check out these new bars in Singapore, for the perfect pick me up. The experienced expat bar-hoppers will give you the low down on the Lion City's bar scene – from a beach club, to a Coyote Ugly Saloon, to an arcade bar - you might just find your new favorite joint here!
Go get your cowboy on at Coyote Ugly Saloon in Clarke Quay. Inspired by the 2000 movie of the same name Coyote Ugly Saloon offers some boot stomping, music blaring, shots slinging, good old boy and girl fun. There are over twenty- five Franchises worldwide with newest one now open in Singapore. With a 700 person capacity you can be sure of a debaucherous good time. There's plenty of seating with sofa booths, tables and of course stools barside where you can sit up close and watch the fabulous Coyote Ugly Saloon girls strut their stuff, but more on these talented local performers later. The venue offers your standard bar fare such as burgers, pizza and chicken wings. Prices range from SG$12 to SG$30 for those food options. If you're thirsty after a hard evening of dancing on the bar (or ladies only - but that will change) Coyote Ugly Saloon does have a decent selection of wine, beer, shooters and some cleverly named, signature cocktails such as the Coyote Shooter and Road Kill, ranging from SG$12-20. Bottles of wine are also available. For two dollars ( this price could quite possibly change so take it as an indication only as it was an opening night party) you can test your cowboy skills by riding the mechanical bull at the far side of the bar. If you are feeling like shooting some pool, tables are right behind the bar. Of course, if you are a woman who wants to let loose (sorry, no boys allowed on the bar YET) you can jump up on the bar and get down with the ladies of Coyote Ugly Saloon. My friend and I let our inhibitions go and had a grand time, getting down with the Coyote Dancers. It was fantastically fun. Let me just say those women can dance. They are all awesomely talented with engaging personalities keeping the party going until closing. Music runs the gamut from 1980s hits to country classics all the way to today's popular music. Approximately every 20 minutes there's a choreographed routine, but the ladies never seem to take a break and really know how to get the crowd going. I made friends throughout the night and we all had a great time dancing, drinking and taking in the cowgirl vibe. For a fast paced, music filled, raucously good time we definitely recommend checking out Coyote Ugly Saloon Clarke Quay Singapore.
SLING – THE CONCEPT In a quiet location set amongst a beautiful row of converted shophouses, renowned Mixologist and Chef-extraordinaire, Mr Ethan Leslie Leong of Maison Ikkoku has established a little oasis called SLING. This concept bar and restaurant aims to revive the iconic Singapore Sling by introducing an all-natural craft cocktail menu that provides innovative interpretations on this classic drink. Mr Leong has combined this with a menu of familiar Peranakan favourites – a homage to Ethan's grandmother – that uses 100% natural locally sourced ingredients, and strictly, no MSG, no preservatives, or artificial flavouring or colouring. SLING - THE COCKTAILS Ethan has created five distinctive "SLINGs" that suit the modern cocktail lover: an Original SLING with enticing pineapple and lemon foam on top of a select batch of perfect ingredients; a Coco SLING served in very hip SLING branded coconut husk; the 1819 SLING that pays homage to Sir Stamford Raffles' interest in botany and so includes pineapple liqueur, cinnamon and a peppery spice; a Majulah SLING which, with the addition of Campari, is almost like a Negroni style SLING; and finally, SLING-a-pu-ra that adds passionfruit, fresh pandan, lemongrass, ginger, kaffir and calamansi which are all devilishly good! Beware – they are all so easy and delightful to drink! SLING - THE DISHES All the dishes on the menu are made from scratch on-the-day with quality. The D.I.Y. Popiah comes with instructions, which makes you appreciate even more one of Singapore's favourite dishes. Available in Vegetarian, Sweet Pork and Crispy Prawn (tempura style). We can vouch for the latter. Most of the other dishes are designed for sharing plates. The Tumeric Chicken is from a recipe from Ethan's grandmother and felt like it was made with love: the fragrant ginger, lemongrass and tumeric added to that feel. The Beef Rendang made from Wagyu beef, slow cooked in a rich coconut curry, simply melts into your mouth; the Babi Hitam is a succulent slab of Korobuta Black Pork braised for 72 hours with local spices and black vinegar and finished with hand-squeezed coconut! Then there is the less glamorous looking but so surprisingly great tasting Ikan Asam: grilled salmon in sour umami asam, tomato, onion and chickpeas – the flavours delightfully balanced. And finally, the Hey Mee, the famous Singapore fried hokkien noodles with Asian rock lobster and lobster broth. This was gorgeous and possibly my favourite. On presentation, it received a lot of "wow" from our group, but then when it is flambéed tableside – wow, wow! Did we say finally? There is also the one dessert: Kueh Dadar. It's Singaporean, it's traditional, and it's delicious. And with a shot glass of Gula Malacca to pour all over it - that is all you need! RECOMMENDATION SLING is fabulous. The location is awesome and the fit out is very cool and having such a passionate, talented and super-enthusiastic Chef and Mixologist at the helm will be sure to put a zing back into the SLING! Ethan's understanding of F&B and the use of local ingredients shine through; we loved it. And after dinner you can pop upstairs to the bar to continue the fun and have a cocktail or two customised just for you. SLING's opening date is 17 February 2020.