When my husband and I were enjoying an adults only staycation at the luxurious The Fullerton Hotel recently, we decided to check out The Fullerton Bay Hotel's Gin Parlour experience and boy are we glad we did!
Situated on the stunning al fresco terrace of The Clifford Pier we were seated front and centre to soak up the stunning views of Marina Bay as it headed into dusk. The Gin Parlour bar and surrounds offers a nostalgic, colonial ambience with splashes of neon and a modern soundtrack to get the mood going. But more than this, it is home to over 200 top-shelf international and local gin brands, yes that's right 200!
The menu is vast and extensive and being a gin lover (but by no means a gin expert) I appreciated the service from resident gin expert, Alan, as he helped guide my choices. As the gin choices are vast, so are the ways in which you wish to enjoy them. From cocktails, to boutique tonics or even straight up on the rocks. My preferred approach was to choose an exotic tonic, such as Strawberry and Basil, and then get Alan to recommend a gin to match along with a suitable garnish. My husband, on the other hand, preferred to choose an exotic gin, such as Paper Lantern from Vietnam or Gunpowder Irish Gin and let Alan recommend an accompanying tonic and garnish.
The portions are very generous as well, being served in a sizeable fish bowl style glass and there are plenty of local snacks to satisfy one's appetite. For the teetotallers among us, they have a whole page on non-alcoholic offerings including Pierre zero wines, Heineken 0.0 beer and Seedlip spirits.
Truly something for everyone to enjoy so it's well worth heading down to shoot the breeze and enjoy a romantic al fresco evening like no other. Be sure to check out their Happy Hour offers as well – daily from 5pm-8pm where you can take your pick from selected G&TS, wines and cocktails for just S$11**, or beers for just S$9** - the view alone is worth more than this.
INFORMATION
w. www.fullertonhotels.com/the-fullerton-bay-hotel
s. www.facebook.com/TheFullertonBayHotel/
ABOUT THE AUTHOR REBECCA (WATSON) ASSICE
Founder and Director of Virtual Room in Asia Pacific. The future of entertainment is now here with Virtual Room – the world's best team-based virtual reality experience located right in the heart of Chinatown, Singapore. Experience a truly immersive and mind-blowing adventure with your friends, family or colleagues as you communicate and work together in a totally realistic virtual world. Perfect for team building or company events - Virtual Room has corporate packages for up to 44 people.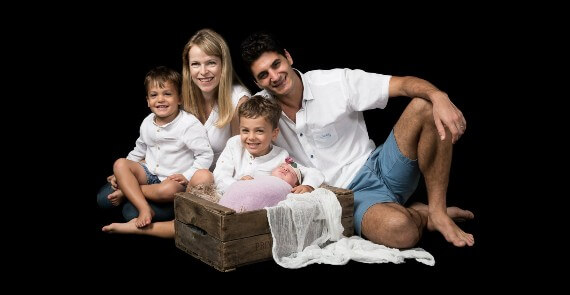 Image Credit: Rebecca Watson Assice and her family in Singapore.
Your mission is to help save the world and you and your team of 2-4 players will need to travel back into historical periods of time such as ancient Egypt and the medieval ages to solve the puzzles and challenges.Each player has their own dedicated room, specially designed and equipped with the latest VR gear. You will get to move around, search for items, manipulate objects and collaborate with your fellow team members. It's unlike anything you've ever experienced before - immersion, freedom, adrenaline, the ultimate thrill!
ABOUT VIRTUAL ROOM
Virtual Room is one of the world's best team-based virtual reality experiences and is now in Singapore. Blending the escape room concept with a full 3D cinematic experience to deliver a unique, immersive and mind-blowing adventure. Played in groups of 2, 3 or 4 players where each player has their own dedicated room – you will talk to each other, walk around, bend, throw objects and collaborate together to solve the puzzles and challenges. Expat Choice readers enjoy a 15% discount when you book Virtual Room experiences with code EXPATCHOICE15 and receive a 15% automatic discount when booked online at https://singapore.virtual-room.com/booking/
Comments
The Fullerton Spa is a hidden oasis just down a level from the pool complex at Fullerton Hotel Singapore. Awarded Winner of Luxury Business Spa Asia in 2019 by World Luxury Spa Awards, this is true luxury inner city spa and it's the little details that make this experience standout. On arrival, I am served an eco-friendly carton of Alkaline Water to ensure I am sufficiently hydrated pre-treatment. My therapist then discusses the type of massage I want (I chose Intensive Muscle Release) and explains the different types of oils on offer. The oil I selected was an exotic combination of rosemary (easing pain and tension), lavender (relaxation), ginger (anti-inflammatory) and pepper (toxin reducing) – not a combination I had come across before but it sounded incredible and I was eager to try it. Not passing a single soul, we move down to the therapy room and I get changed for the treatment. The treatment begins with the all-important and indulgent foot cleanse, the warm soothing water inducing immediate relaxation, allowing my mind to unwind. I then move onto the welcoming massage table, firm but comfortable and adorned with thick, luxurious towels. It has the added special touch of being heated (a must for me as I am too often cold in treatment rooms) and it's not long before I am in state of pure bliss. My therapist, who has been working there for six years, adeptly and expertly works her way around my body using Swedish and cross muscle fibre techniques, along with stretching and draining that effectively removes any pain and tension. It is not often I fall asleep during a deep tissue massage, but somehow I find myself dozing off – the combination of techniques, oils and pressure, along with the calming ambience is providing the ultimate relaxation experience. When the treatment comes to an end, I feel restored, regenerated and deeply relaxed. I indulge a little further by using the sauna and steam room facilities to finish this luxurious, pampering afternoon. An all-important opportunity to get some "me time" away from the stresses of family, work and life in general. A final point to note, I found the treatments here extremely well-priced given the quality on offer, with 60 minute treatments under $200 and many express treatments under $100, it is definitely 5 star spa luxury at an appealing price point.