The perfect place at the heart of the iconic Orchard Road. Dine, drink and revel, where Crossroads brings the best of East-meets-West to life.
Strategically located at the busiest crossroad of Orchard Road, Crossroads is the ultimate place to wine and dine, and to see and be seen.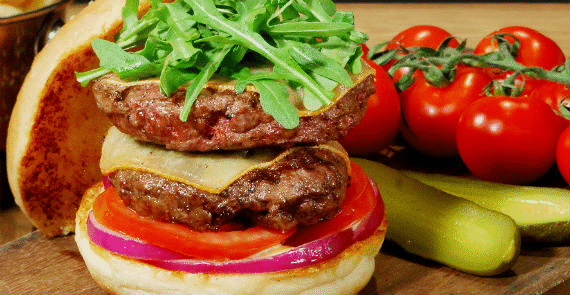 The perfect all-in-one dining destination that brings the East-meets-West concept to life, diners may indulge in endless moments of joy over an enticing selection of signature dishes, premium wines and draft beers on tap, set amidst an exuberant ambience. 
Look forward to sumptuous signatures such as Wagyu Burger, or the all-time local favourite – Seafood Char Hor Fun. Be it a sumptuous breakfast buffet, satisfying express set lunch or happy hour, the indulgences are aplenty.
Expat Choice readers can claim 25% off all your a la carte orders*  Offer available until 30 June 2020
When ordering please quote "ExpatChoice" and you will be discounted immediately.
The restaurant is consistently listed as one of the top restaurants in Singapore while also heralded for its impressive wine list of over 300 selections and excellent appeal to wine lovers.
Prices are subject to 10% service charge and 7% Goods and Services Tax (GST).
Comments
The perfect place at the heart of the iconic Orchard Road. Dine, drink and revel, where Crossroads brings the best of East-meets-West to life.
Buzzy and electric in atmosphere, it is a great spot to people watch while sipping on a drink or having a bite to eat. Apt for families or singles, tourists or locals, Crossroads fits the mark on all counts. The alfresco style café boasts large fans that keep it cool, which allow tourists to soak in the balmy tropical weather. Akin to the East meets West ambience, Crossroads Cafe also serves a menu that ranges from Asian to Western. My review of Crossroads café was to sample their best sellers. I started with the Grilled Asparagus & Pumpkin Salad which was a huge portion, a fantastic healthy option for anyone wanting a vegetarian meal. The pumpkin served was from Hokkaido (another great import from this wonderful island) and what I liked was that it was grilled and could be eaten with skin on. Nestled amongst the "not usual" salad greens, lay grilled onions, zucchini and of course thick crunchy asparagus. Yummo! For fish lovers I sampled beer battered cod fish and chips which was light and not oily. And guess what? The batter was made with Tiger beer! Of course the rich superior taste of cod made this dish a luxurious take on fish and chips. Washed down with a glass of white wine this one is not to be missed! Talking about wines, I chose the Italian Pinot Grigio and was impressed by the list of whites and reds available by the glass. On the white side, the range stretched from my favourites Sancerre & Chablis to Riesling from the Mosel region of Germany, then right through to the Italian, New Zealand and American wines. Something for everyone really. An excellent spread! I moved on to the Wagyu beef burger which had another luxurious add on of non-other than foie gras! In addition to the rich texture of meat I was glad to have this burger sit on a light charcoal bun. The oozing juice that ran down my fingers as I chomped into the burger meat was testimony to the quality of meat grilled to perfection. My favorite dish today and it's called Mr. Rossini! Crossroads Cafe in fact has launched a "Juicy, Irresistible Gourmet Burgers" promotion until 30 April where Mr. Rossini and three other burgers are featured. The Bondi Iceberg burger (crab cake), The Santorini Greece Burger (lamb patty) and The Italian Job (portobello mushroom) all of which range from $30++ to $38++ a full meal in its own right. Another Hokkaido import, scallops topped on risotto of porcini mushrooms. Cooked in white wine and cream, it was served al dente with shavings of parmesan to complete it. A favourite with many, this is a large portion and one I would have to share as it is rich in flavour. My recommendation is to have it with a chilled glass of white wine which is what I did and that helped to lighten my palette somewhat. To end this sampling afternoon, a twist of Asian in the delectable "Char Hor Fun" which is sliced beef with wok fried flat noodles. A good idea actually as it was served with pickled green chilies cured in vinegar that cut the rich food I had devoured earlier. An excellent end to the tasting experience but wait there was more….. While I was full to the brim, a little palette cleansing was needed….I felt! So a bite of sticky date pudding with caramel sauce and vanilla bean ice cream did the trick. Transported me right back to Sydney where this was usually the order of the day at the end of a meal. I was totally impressed with the quality of meal at Crossroads Café. It felt like I was in a brasserie somewhere, not in a hotel chain. To those of you who feel the same as I do about eating in hotels, come on down as it truly is an all rounded experience of great ambience and quality food.