Image Credit: Hopscotch Facebook Page
Living in any part of the world can be overwhelming if you don't know the right spots to dine or get the perfect cup of joe or finally, finally get a date and don't know where to take them!
Staying in the Alexandra neighbourhood of Singapore? Well, take a deep breath and live vicariously through us for a few minutes as we've been there, done it all and have the best picks for you. Let's start with the perfect date suggestion, shall we?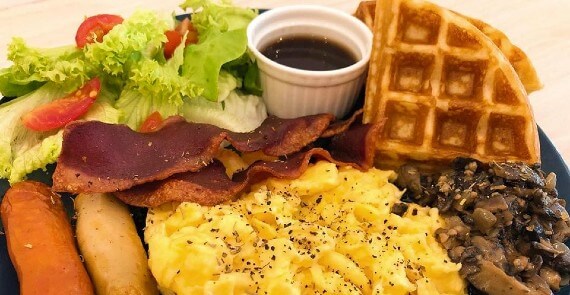 Image Credit: Carrara Cafe Facebook Page
Impress your date by taking them to Carrara Cafe with its beautiful interiors and exquisite menu. Whatever you do, don't miss out on their handcrafted gelato as they are absolutely splendid and come in a variety of flavours like Oolong Osmanthus, Avocado, Orange Chocolate, Belgian Dark Chocolate and Blue Pea Lemongrass Pandan. For a hearty meal order a Truffle Breakfast Pasta (S$14.9) or Big Breakfast (S$16.9) featuring bacon, frankfurter, waffles, salad, mushrooms and scrambled eggs.
A. 2 Jalan Bukit Merah, #01-5148 Singapore 150002
S. www.facebook.com/carraracafesg/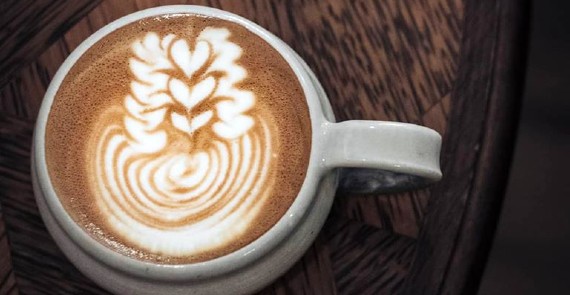 Image Credit: Tiong Hoe Speciality Coffee Facebook Page
Coffee enthusiasts will simply love visiting Tiong Hoe for its rich coffee selling history, the fact that it has a mini coffee academy, is home to 20 different origins of speciality coffee, and of course, it is a cafe also. Have a cup of their signature espresso blend, Gachala or your favourite kind of brew, relax with a book or listen to the anecdotes of the one who started it all, Mr. Tan Tiong Hoe.
A. 170 Stirling Rd, #01-1133 Singapore 140170
S. www.facebook.com/tionghoesc/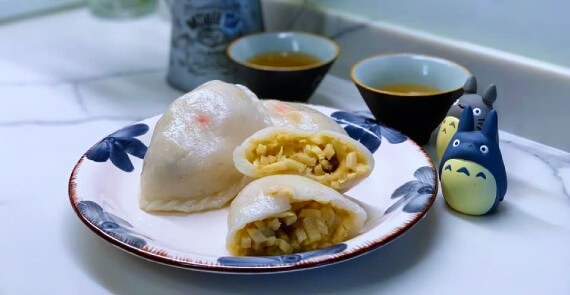 Image Credit: Kuehs and Snacks Facebook Page
Traditional dishes of Singapore will leave you amazed, one of these is kueh and amongst the best places to try them is Ah Shen Ah Mah. While their board says Teochew Kueh, and they make terrific ones too, their popular item is the Soon Kueh. People love it as they use bamboo shoots for the stuffing, something you don't find in most outlets, making it special and oh so tasty! They have quite a few kueh variants, and they're all delicious, so feel free to have more than just the soon kueh.
A. Block 124, 125 Bukit Merah Lane 1, Singapore 150125
S. www.facebook.com/pages/Kuehs-and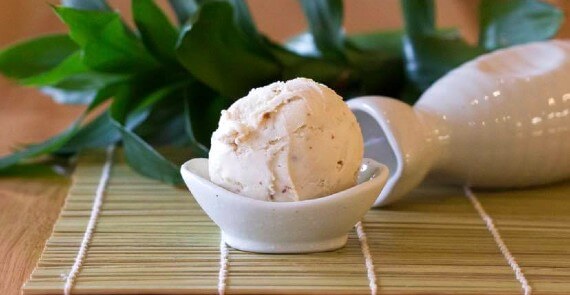 Image Credit: Geometry Facebook Page
Usually when dessert lovers come together, they end up being friends but there are some who take it beyond and start restaurants like Geometry and share their passion with the world. The gelatos at this place will blow your mind. Don't settle with just a scoop, choose a base like the Handcrafted Tart, Belgian Waffle or Brute Brownie. Sip on some soothing Clipper Tea or Cold Brew of the day after your dessert and just in case your sweet tooth wants more, sip on a hot cup of Chocolate Soup.
A. 2 Jalan Bukit Merah, Block 2, Singapore 150002
W. geometry.sg/
S. www.facebook.com/geometry.sg/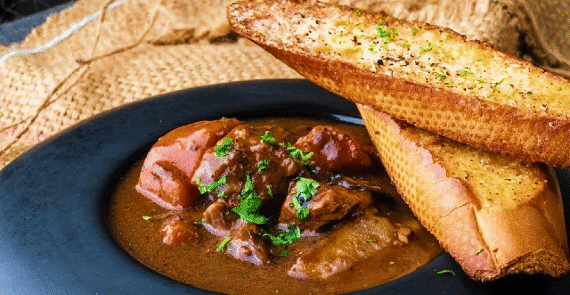 Image Credit: Hopscotch Facebook Page
Bond with your new friends and colleagues over shared plates of splendid barbecue and tipsy concoctions at Hopscotch. Indulge in their House Special Wings, succulent Smoked Beef Brisket or their Baby Back Ribs or get comfortably full with their Wagyu Burger. Their house-cocktails are not to be missed; our recommendations - Little Nonya (tequila, laksa leaf syrup, calamansi, egg white, coriander, ginger flower), White Sands (lychee liquor, nigori sake, rum, vodka, coconut sorbet, lemon juice) and Ace of Hearts (vodka, Chambord, hawthorn syrup, lime, egg white, lemongrass, fresh raspberries).
A. 45 Malan Rd, Singapore 109455
S. www.facebook.com/HopscotchSG/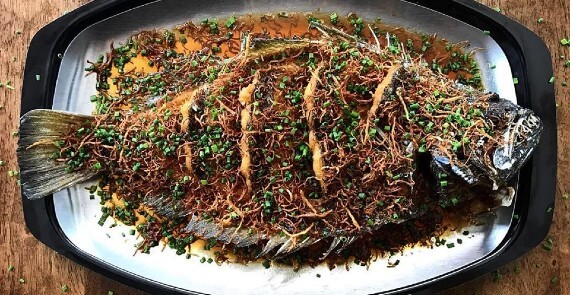 Image Credit: Naked Finn Facebook Page
Craving for a hearty Lobster Bisque or a spicy crab dish done just right? Head to The Naked Finn for all your seafood cravings and rest assured, you won't be disappointed. Not only do they ensure the freshest catch but feature a range of wines on their menu to pair with your grub. We recommend trying their Japanese abalone, wild-caught Mozambique lobster, or the locally-farmed barramundi.
A. Gillman Barracks, 39 Malan Road 109442
S. www.facebook.com/nakedfinn/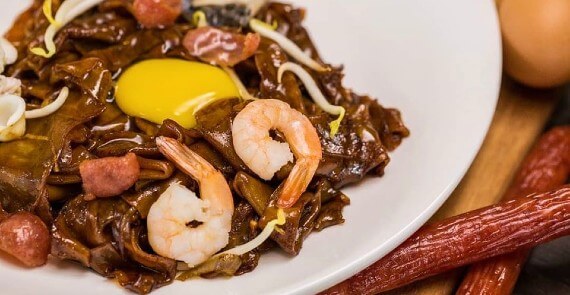 Image Credit: KEK Seafood Alexandra Facebook Page
Relish Chinese specialties at Keng Eng Kee Seafood or more specifically the 'zi char stalls' everyone keeps raving about. Try their house speciality Mingzhu Roll which is made by stuffing a bean curd with salted egg yolk, prawn, ham, mushrooms and parsley or the delicious Moonlight Hor Fun. Get a few friends to tag along who love the cuisine because there's nothing better than spicy meat and spicier gossip.
A. 124 Bukit Merah Lane 1, Singapore 150124
S. www.facebook.com/kekseafood/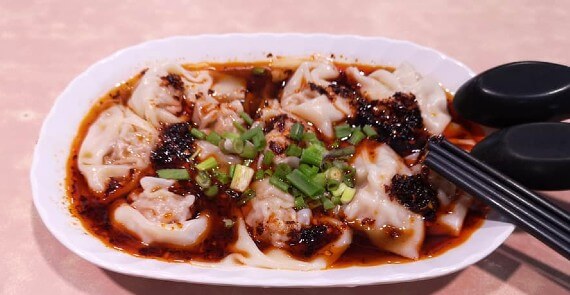 Image Credit: Alexandra Village Hawker Centre Facebook Page
One of the most happening food hubs in the neighbourhood is the Alexandra Food Village Centre where you'll find many food stalls and of course long queues outside them. It is a no-brainer to pick the stalls attracting a huge crowd as they would have the best food, and this is exactly what you should do when you're just getting accustomed to the food in Singapore. However, we do like to recommend the noodles at Dover Road Kai Kee Wonton Noodle, the chicken from Xiang Jiang Soya Sauce Chicken and a Claypot Laksa at Depot Road Zhen Shan Mei. 
A. 120 Bukit Merah, Lane 1 150123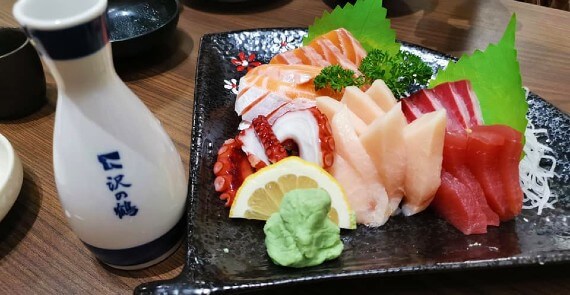 Image Credit: Kumo Japanese Dining Facebook Page
Are you the kind who dreams of having a good sashimi every now and then? If yes, then Kumo can become your go-to place for not just amazing sashimi they serve but binging regularly on Japanese food. Kumo is unique for being an a la carte buffet restaurant helping you pick a wide array of sushi, tempura rolls, as well as bites and hearty meals like batter-fried shrimp and Katsudon. You're sure to return home satiated and happy after visiting this place.
A. 321 Alexandra Road,Singapore 159971
W. kumo-japanese-dining.business.site/
S. www.facebook.com/Kumo-Japanese-Din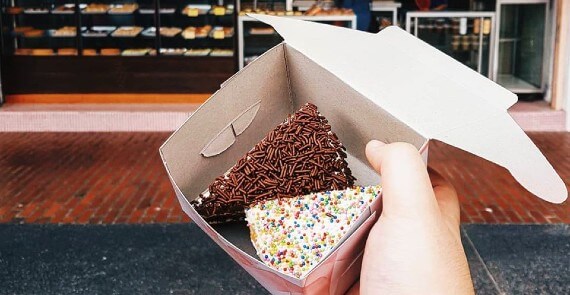 Image Credit: Love Confectionery Singapore Facebook Page
Saving the sweetest one for the end, Love Confectionery made us feel at home instantly with its sumptuous treats. Awaken the inner child in you when the grandpa-like owner shows you a selection of cream cakes, tarts, puffs and buns. We recommend instantly getting a few of their yummy custard buns, slice pandan, cake with rainbow sprinkles, and a few chilli prawn buns if you're in the mood for something savoury.
A. 122 Bukit Merah Lane 1, Singapore 150122
W. tidbitsmag.com/love-confectionery/
Comments
Living in any part of the world can be overwhelming if you don't know the right spots to dine or get the perfect cup of joe or finally, finally get a date and don't know where to take them!
At Carrara cafe, we serve a variety of western entrees in addition to our homemade gelato & ice cream. We take pride in the quality of food served to you. We aim to provide you a getaway from your daily grind around the Alexandra, Queenstown & Bukit Merah estates. Check out our menu and let us know how we can feed your hungry stomachs! For menu - https://www.carraracafesg.com/menu.html
Hopscotch – your gateway to Singapore-style craft cocktails and decadent grilled food. The latest installation by Mixes from Mars, this cosy bar and restaurant is nestled within the clandestine arts cluster of Gillman Barracks. While preserving its local elements, Hopscotch ventures deeper into modern techniques with her fancy gadgets and exciting flavour pairings with her quirky infusions and tinctures. Daring twists on Singaporean favourites take the stage as the team combines fresh, flavourful ingredients and a playful spirit for innovative cocktails that tease the palate. Staying true to the belief that charcoal fire produces the best grilled meat, our kitchen features a full range of offerings such as our decadent skewers, each basted with one of our four home-made glazes. Savouring something more wholesome? Delight yourself upon our delectable main courses so meticulously prepared they are bound to satisfy.