Picture Credit : Kin
With the festive season nearly upon us, Singapore's favourite eateries will soon be getting into gear, ready to delight us with holiday food and drink specials.
Until they do, however, there is plenty to keep you going. Here's a list of the best new restaurants to treat yourself at this November 2019.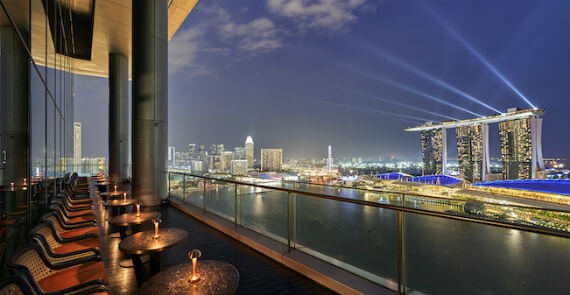 Now occupying the space formerly taken up by [email protected] is classy rooftop bar & grill VUE. Take in some stunning views as you enjoy selections from their tasting menu, or tuck into delicious mains like their famous Prime Black Angus steaks. VUE opens at 5:30, just in time for you to catch a sunset with a spritz or cocktail in hand.
A. 50 Collyer Quay, Singapore 049321, Level 19, OUE Bayfront P. +65 8879 0923
W. vue.com.sg/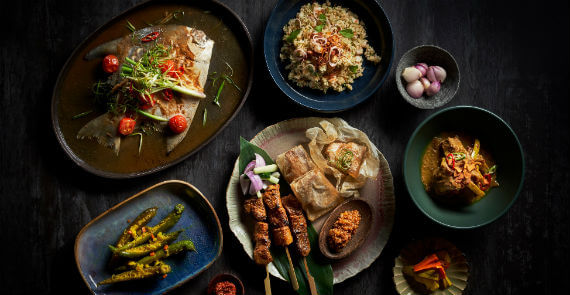 Damian D'Silva, of Folklore (and, more recently, Masterchef Singapore) fame, heads this unique restaurant, focusing on heritage cuisine – traditional recipes and cooking techniques that have largely been lost in today's modern restaurant scene. Food at Kin is served communal style, encouraging a dining experience that is centred around kinship and conversation. Most of the seats here are reserved for Straits Clan members, so make sure to call ahead and reserve a table before visiting. Once you're there, enjoy delicious dishes such as Ngoh Hiang, Sambal Prawn Petai and Babi Masak Assam exactly as they are meant to be enjoyed.
A. 31 Bukit Pasoh Rd Singapore 089845 P. +65 6320 9180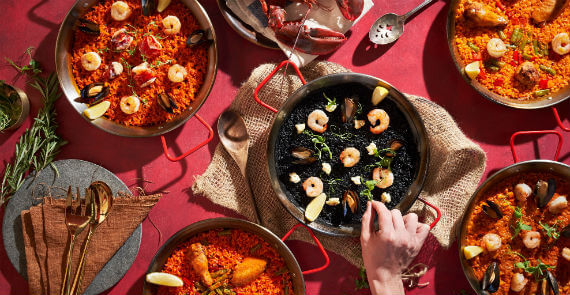 Situated in the Arcade @ The Capitol Kempinski, El Teatro ('the theatre' in Spanish) Tapas lives up to its name and more, with items on the menu such as the Cochinillo Crujiente con Patatas y Pure de Zanahoria (suckling Pig with potatoes and mashed carrot), Ensalata de Queso (goat cheese salad) as well as a selection of other delicious tapas and mains. Their Paella de Bogavante (lobster paella) is a customer favourite, so don't forget to try it while you're there.
A. 13 Stamford Rd Singapore 178905, #01-83  P. +65 6715 6879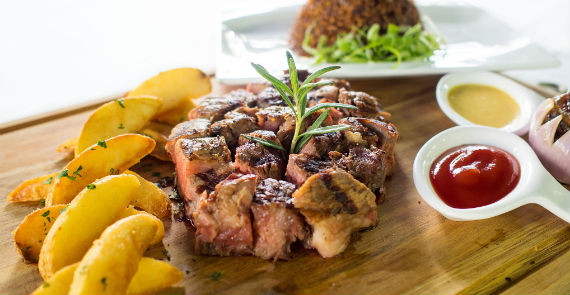 Ubin Seafood now has a new location in (you guessed it) Tampines, after closing down at Hillview Avenue, bringing with it customer favourites such as their Ubin Nasi Lemak and Charcoal Fish Head Steamboat, as well as other delicacies like Scottish "Live" Blue Mussels & Foie Gras Satay. Their selection of meat-based dishes (not just seafood, but pork, beef and more) is truly impressive and well worth a visit.
A. 18 Tampines Industrial Crescent 528605, #01-16 P. +65 9740 6870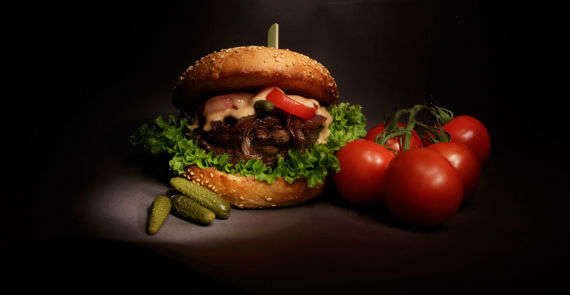 Originating in Amsterdam, Lombardo's in Singapore is the only international franchise of this wildly popular burger joint. Home to the Most Expensive Burger in Singapore (Wagyu beef and gold-leaf covered for S$250; the profits of which go to The Children's Charities Association of Singapore), they also offer many other customers favourites, such as the Double Dutch XXL Burger (much more reasonably priced at S$19.99), El Chapo's Cartel Burger at S$14.99) or the much-needed Hangover Burger for the same price. Their burgers – all original creations – differ in their unique ingredients but unite on truly spectacular taste.
A. 15 Duxton Rd, Singapore 089481 T. +65 6970 9470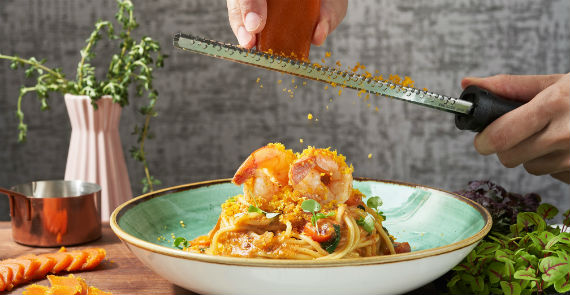 Also located in the Arcade @ The Capitol Kempinski, La Scala Ristorante takes its inspiration as well as its name from the famous La Scala Opera House in Milan. Expect Italian delicacies such as their delicious selection of pastas & pizzas, as well as specialties like the Polipo Terra & Mare (marinated, grilled octopus tentacles with saffron mashed potatoes) and an extensive drinks menu for well-rounded enjoyment.