Image Credit: Yunomori traditional Thai treatments and Japanese Onsen therapies Video Credit: Relaxing Soundzzz
Somewhere we can go whether we want a full day, or even just an hour of pampering, spas are one of our favourite ways to treat ourselves.
Whether it's simply a rough day at the office, something extra for a special occasion, or just a way to wind down, visit these concept spas in Singapore for a truly memorable experience.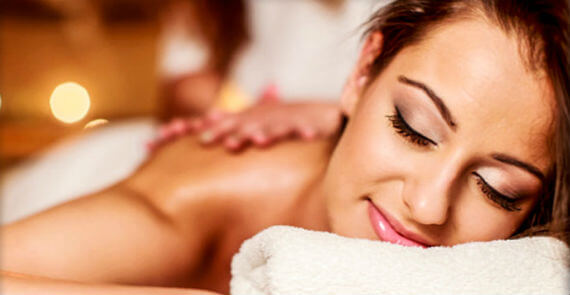 Offering 24-hour service, g.spa is Singapore's largest indoor spa, and caters both to individuals as well as corporate groups. Walking into g.spa is an experience in itself, with its unique lighting and hushed, tranquil ambience. G.spa has a wide range of treatments on their spa menu, to cater to women, men and even couples. They have quite a few packages, but if you purchase one of their main treatments (which start at $155), you are entitled to a 24-hour stay, with free flow (non-alcoholic) drinks, food and use of all their facilities, including the hot & cold jacuzzis and sauna.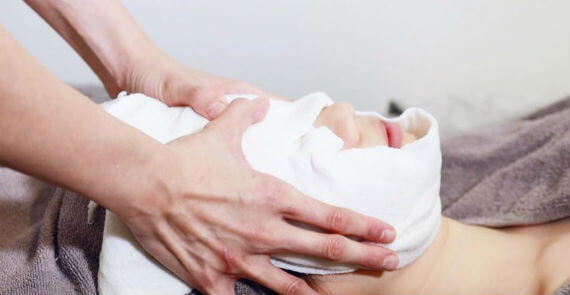 A beauty bar just for the ladies, Kew Organics is known for their completely organic and highly effective facials. In addition to facials, they also have ranges of treatments specially for the eyes, neck, back and other areas as well as hair removal options. Customers get 20% off on their first trial service on a special offer. As far as pricing, their facials start at $170 for their popular Clear Skin Hydra Deluxe Treatment. You can get their MD Organic Eye Treatment for $90 per session, and Skin Clear Organic Treatment (for your back) for $140.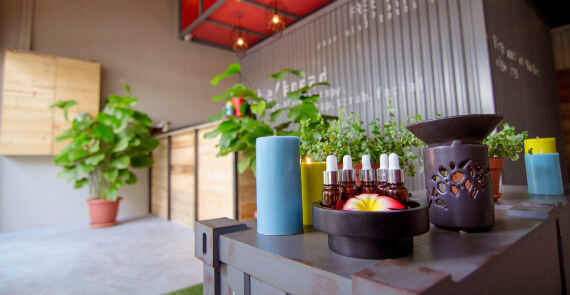 Nimble/Knead's specially designed shipping containers (their treatment rooms) are ideal for transportation to a different world – one in which their novel treatments start at just $42. Let your mind relax and wander while opting for their A Thousand Miles in the Rising Sun ancient Thai massage ($76 for 60 mins) or Destination Bali massage, which incorporates acupuncture, reflexology and aromatherapy to ease you into a state of total relaxation. After your treatment at Nimble/Knead, enjoy a dip in the jacuzzi and sip some warm ginger tea in the garden before returning to the real world.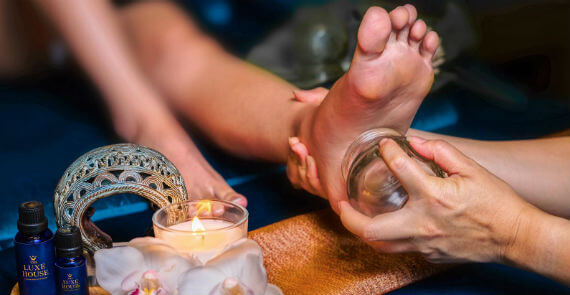 For what seems like an antithesis to what one would expect to see at a spa, The Luxe House surprises pleasantly on all fronts. Gone is the light, airy vibe, replaced by dark wood panelling, black marble floors and wall-to-wall mirrors; rich velvet curtains and plush armchairs. It almost feels like you've entered a hotel – a hotel at which pampering treatments are available for everything you could want catered to. Their Luxe House Signature Foot & Body Treatments start at $138. In addition to their extensive range of specialised foot treatments, they also have a range of Women's Wellness Programs, which target specific areas of women's health.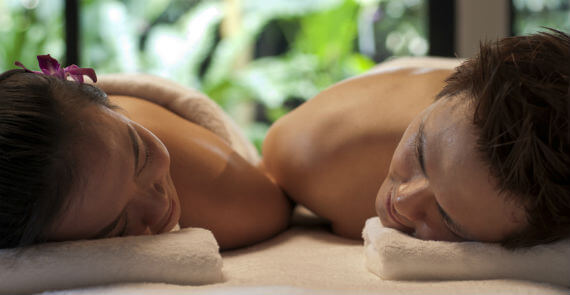 Aramsa's award-winning lush garden design, and 17 unique treatment rooms (each with its own private garden and outdoor bath) has made it one of Singapore's most popular spas. Relax to the sound of birds chirping as you luxuriate in their signature Aramsa Touch massage, a fusion of eastern meridian and western classical massage techniques ($148 for 60 mins) or one of their anti-stress therapies (starting at $98). Aramsa caters to individuals as well as couples, as even has the Blissful Couple Package, which is an entire experience catered for couples at just $180, as well as other running promotions to accommodate both couples and individuals.
Video Credit: Relaxing Soundzzz
The only authentic Japanese spa in Singapore, Ikeda Spa Prestige provides unique treatments to their customers, such as the Ganbanyoku Detox Massage (voted the Best Detox Massage in Singapore) at $190 for 60 minutes, or the Geisha Organic Facial (voted the Best Traditional Facial in Singapore) at $250 for 90 minutes. As their tagline "It's all about you" demonstrates, prepare to be treated with traditional Japanese hospitality and immersed in a truly serene and luxurious experience from beginning to end.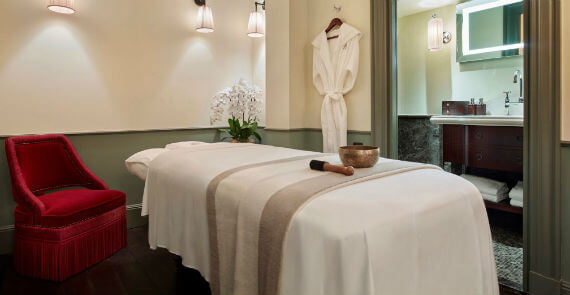 Located on the 4th floor of the Six Senses Maxwell hotel are five spa pods (each its own room), providing customers with heated spa beds and luxury products, among other things. They have a wide range of treatments, from manicures at just $40 to deep tissue massages, body wraps, scrubs, and a range of exclusive facials starting at $120.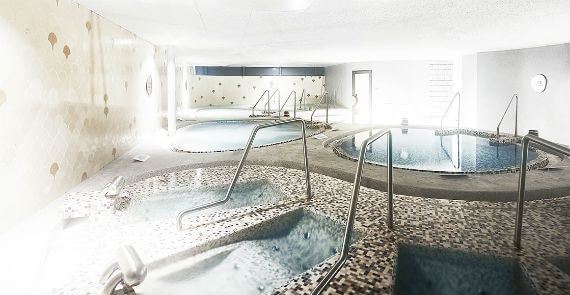 Yunomori combines traditional Thai treatments and Japanese Onsen therapies in a range of treatments aimed at helping to detoxify, heal, rejuvenate and relax their customers. Adults pay just $38 for a traditional Onsen bath experience and get full-day access to all the pools. Their two full-body massage treatments are the Traditional Thai Massage (starting at $88 for 60 mins) and the Aromatherapy Body Massage (starting at $138 for 60 mins) and they also have head and shoulders or foot massages, starting at $38 for 30 minutes.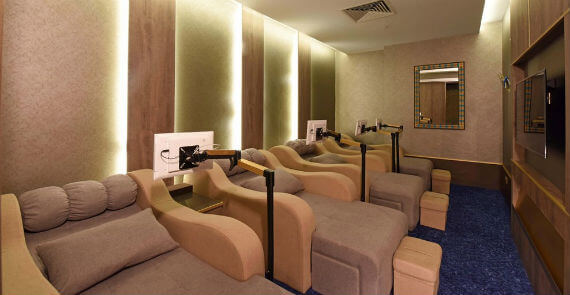 Another 24-hour spa, Spa Nes provides an entire range of treatments, from full-body massages to facials, manicures & pedicures. Try the Illuminate Karuna facial ($128 to get your skin glowing), or their popular Signature D'tox massage ($220) for revitalisation, detoxification and relaxation. Best of all, the purchase of any of their main treatments comes with a complimentary 3-hour pass to use all the spa's facilities, so enjoy a dip in the jacuzzi while you're there.
At Espa, you can opt to get individual treatments or even attend day retreats that are focused on helping you achieve your long-term wellness goals. They have signature treatments, cleansing ritual treatments, facials, body therapies and massages, amongst other services. Their Social Spa for Two ($950) gets you a Beach Villa Suite, where you can experience a 120-minute treatment of your choice, as well as relax with a private dipping pool and steam shower. If you aren't a couple but still want to book a package for two, you can get the same deal with a Garden Suite, but with two separate treatments rooms within the suite for $450.
Comments
I went to Yunomori Onsen & Spa today and wow, it was a great experience. The rooms inside were clean and orderly. The pools had small descriptions written next to them for first-timers. Plus, the price entering the onsen is super affordable. I would definitely return here again and again
I attended the masterclass with the beautiful Lily Kew herself from Kew Organics Facial Bar. She not only shared tips about taking care of our skin, but also debunked myths that are so commonly misunderstood. Was a very insightful session, and I love love love it that Lily herself is an inspiration who exudes so much confidence that makes you want to be like her. In fact, a more accurate way to put it will be, she inspires you to really embrace your skin, for how you are and who you are. And of course, after trying out her products during the masterclass — I'm completely sold. My skin feels so soft and light and I actually feel very comfortable without any makeup!
My husband and I booked the 90 minute Aromatherapy massage at Spa Nese. We were greeted warmly by all staff (we had visited earlier in the week and had a tour of the facilities). We got to enjoy the Jacuzzi and pool separately prior to our amazing couples massage. Afterwards we enjoyed refreshments. If we had more time we would definitely have stayed longer. Loved that there was no sprouting of products too. Thank you to Alicia and staff.