I think this is a time where we can all agree we need some pampering, some soothing of the soul, some time out to relax and be spoilt. And what better destination for this than Singapore's very own beauty paradise, Walking on Sunshine – a veritable Garden of Eden right in the heart of Orchard Road.
As the largest, one-stop lifestyle destination in Singapore, arriving at Walking on Sunshine immediately transports one to a peaceful, serene garden oasis. With plants and flowers adorning the surrounds and draping from the ceilings, I feel as if I've left the city and am about to be spoilt on a lush tropical island.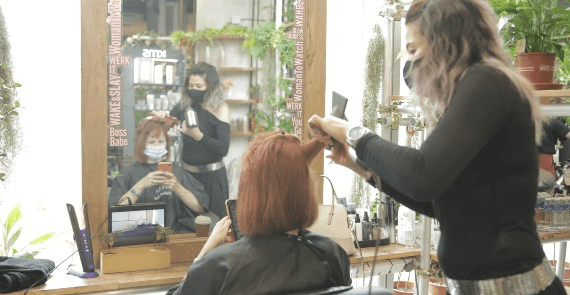 Today's treatment commences with their new Miracle Aqua Treatment for hair, also known as the cool treatment. This is unlike any hair treatment I've experienced before as it uses sub-zero ice straighteners to rapidly cool the hair and prevent moisture loss.

Starting with a relaxing shampoo and scalp massage, I then move onto the garden-themed treatment station. The safe and natural treatment (suitable for coloured hair as well) includes many naturally extracted ingredients such as Quebec water, Meadowfoam Seed Oil and other plant-based proteins.

The treatment is pleasant smelling and is quickly applied where the protein fills up empty spaces in the hair, increasing volume and elasticity. My stylist (only Directors are allowed to manage this treatment) then uses a cold ice straightener to rapidly cool hair to sub-zero temperatures which prevents loss of amino acids, moisture, nutrients and hair fibre cuticles. My hair is restored to its original health, the appearance is shinier and it now has a silky smooth texture (which can last for up to 6-7 weeks).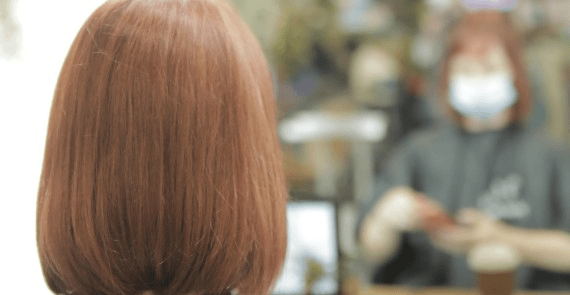 Walking on Sunshine is of course more than just a hair salon so I treat my neglected nails and indulge in one of their classic manicures before venturing to the other side of the expansive premise to try out their delightful garden café.

The menu has a fantastic amount of choice and offered something for everyone from the healthiest vegan meals, to special ginseng based dishes and of course the comfort foods we all crave. My plant-based friend chose the colourful Barley & Quinoa salad offering salad greens, avocado, red onion, red and green pepper, rice and sesame dressing – like our surrounds, it was a garden on a plate. I opted for the delectable Prawn Gambas – with button mushrooms, green beans, cherry tomatoes, olive oil and garlic along with a sneaky portion of indulgent sweet potato fries, cooked to crispy perfection.

Consistent with the garden oasis theme, our drinks were fresh, vibrant and delicious – I chose the Blackcurrant & Hibiscus tea while my friend enjoyed the signature Flower Ade - elderflower syrup with a dash of freshly squeezed lemon juice, topped with butterfly pea tea.

This is most definitely an impressive lifestyle destination and the perfect pick for a pampering day out with girlfriends (or boyfriends). The ambience certainly lives up to its claim as being the most Instagrammable cafe in Singapore – but it manages to adeptly combine this with quality beauty services, delicious food and world-class customer service.
INFORMATION
a. 181 Orchard Rd, #03-07 Orchard Central, Singapore 238896