Video Credit : Expat Choice Asia
For perioral wrinkles or "barcode" lines above the upper lip, saggy skin around cheeks and forehead, as well the sensitive areas around the eyes, neck and décolleté, this is a quick, non-invasive skin tightening solution that can be completed over a lunch break.
Perfect for active busy individuals who want to turn back the hands of time or as a maintenance treatment to age-proof their skin.
The Belle Clinic One-Hour Collagen Refirm uses ground-breaking FDA approved medical technology to build collagen to tighten skin and erase lines, improve skin texture and smoothen wrinkles, restore skin elasticity and tighten lax skin.
The One-Hour Collagen Refirm is suitable for all skin types, even darker skin and is clinically proven, safe and painless, with no downtime.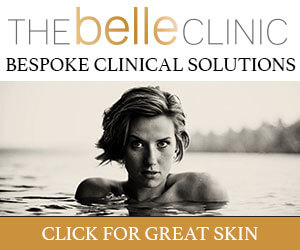 So, how does it work?
Channeling Optimized RF Energy targets specific layers of the skin to precisely heat the underlying network of collagen and elastin fibers; an additional multi-channel mode also enables the heating of all dermal layers simultaneously.
This causes the skin's collagen to shrink, restoring its flexibility and thickening the dermis. The end result is firmer, more elastic skin, with less treatment sessions required and shorter treatment times.
During the treatment, you will experience dual sensations of hot and cold temperatures on the surface of your skin. The integrated skin cooling mechanism ensures that the temperature of your skin is maintained throughout the treatment duration, while protecting it at the same time.
A slight "zing" or tingle during treatment is expected, and each treatment is customized to the individual to ensure maximum comfort of treatment.
Mild flushing of the skin after treatment can occur but it is easily concealed with makeup, and usually resolves spontaneously in a few hours. You can resume your normal activities immediately.
A treatment course of 3 to 6 sessions is recommended for optimal results, however response to treatment varies from person to person.
This post-treatment Pure C Firming brightening masque uses professional grade ingredients including pure vitamin C and amino acids to protect the cells from free-radical damage while tightening, detoxifying, and restoring a firm, youthful, radiant complexion.
The perfect treatment to complete your anti-aging session. Collagen Refirm with Complimentary Pure C Firming Masque Price : From $360.00 Duration : 1 Hour.
At The Belle Clinic, appropriate aesthetic enhancements for skin and body concerns are personalized to your individual medical profile as well as lifestyle needs. Treatment programs are tailored as Dr. Maybelle Tan, the founder of the clinic recognizes that you are unique, with your own very special needs, so a "one-size fits all" program will not do. 
Comments
Outstanding service and professional staff.
I have known Dr Tan for many years and her commitment to her patients is second to none. She is committed to delivering a fully bespoke, personalised approach when treating her patients. With a keen aesthetic eye, she is able to tailor and combine different treatments, using the latest technology and high-quality materials to meet her patient's aesthetic and anti-aging goals. May expat ladies and gents have met Dr. Maybelle and have nothing more to say about her and her team - than praise.
The Belle Clinic is helmed by Dr. Maybelle Tan, an aesthetic and anti-aging medicine physician with over 18 years of clinical practice. Her youthful looks belie her extensive experience, with training in Plastic Surgery, Hand Reconstructive Microsurgery and General Surgery, both locally and in Europe. With a strong interest in evidence based medicine, Dr Tan has participated in as well as lead scientific research programs in Europe as well as Singapore. This approach enables Dr Tan to ensure the best results possible for her patients. She is a published author in several international medical journals and has spoken and presented at international medical conferences.