Image Credit : Belmond Le Manoir aux Quat'Saisons
While Singapore has to wait until November 2019 to catch the Downton Abbey film, it doesn't mean that you can't plan an escape around it now.
Here's how to include a little of the TV show's high society into your holiday, as recommend by Lightfoot Travel.
Four Seasons Hampshire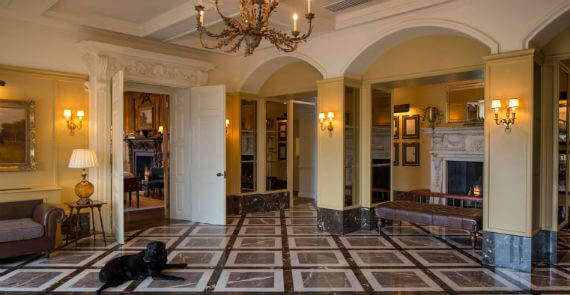 Located in the heart of Hampshire in England, this is a great stay for those who want Downton on their doorstep. There's a red leather bar, Highwire Adventure obstacle course and crystal steam room to keep guests busy. Or if you're just here for the pics, the vintagey wallpaper, deep purple hydrangeas and oil paintings peppered throughout make excellent backdrops.
Downton Extra! Less than an hour's drive away, Highclere Castle in Berkshire is Downton Abbey, a.k.a the on-screen home to the Crawley family. It's open to the public for around 70 days of the year, so check with Lightfoot Travel before planning your visit.
Cameron House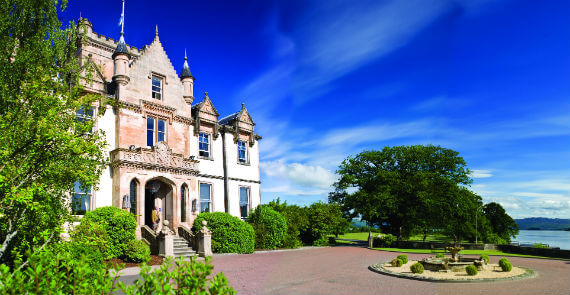 A fire ravaged Cameron House in Scotland in 2017, but while a careful restoration project takes place, the luxurious Cameron Lodges - scattered within the grounds of Cameron House - are a fabulous self-catering option. Offering sweeping views from the banks of Loch Lomond, spacious bedrooms and all mod cons, they're ideal for families and larger groups.
Downton Extra! Fifty-minutes away, Inveraray Castle appears in the TV show as Duneagle Castle, the home of the Grantham's cousins, Lord and Lady Flincher. Producers also chose western Scotland to shoot that Christmas special which involved Matthew, Mary, their baby and the car…
Brown's Hotel London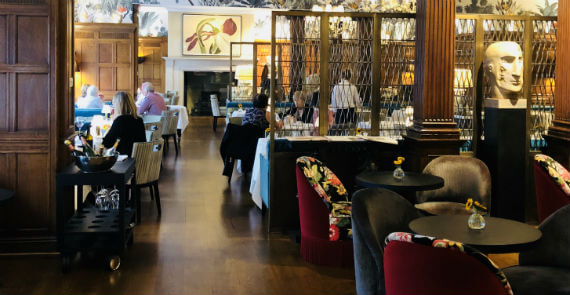 Brown's Hotel London Image Credit : Joshua Chong
Located in one of London's most prestigious areas, Brown's opened its doors in 1837 and has welcomed celebrities and dignitaries ever since. The rooms feature antique furniture, period fireplaces and marble en suites, and are so large that you can lose yourself in them. Beck, the Italian fine-dining restaurant, is a culinary destination in its own right and the afternoon tea takes place in one of the oldest tea rooms in town.
Downton Extra! Fifteen minutes away, the TV series used the glamorous interior of Lancaster House, St James, to portray Buckingham Palace. Rules Restaurant in Covent Garden is where Lady Edith and Michael Gregson had lunch, and the Savile Club was transformed into Downton's Lotus Club when the show entered the 1920s.
Cliveden House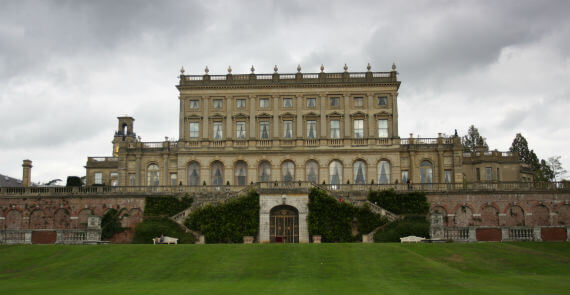 Cliveden House, where Megan Markle stayed the night before her wedding to Prince Harry, is shrouded with history and intrigue. Dine in the Andre Garrett Restaurant, which serves modern British cuisine, or the relaxed Astor Grill. The snazziest room? The Lady Astor and The Prince of Wales suites, located on the first floor of the main house.
Downton Extra! Season Three's Christmas special saw the grounds of nearby Eton College in Windsor transformed into the Thirsk Country Fair. Just a 20-minute drive away, heritage tours and exhibitions take place around this prestigious college, which counts Harry Hadden-Paton (who plays Herbert Pelham, 7th Marquess of Hexham, in Downton Abbey), as alumni.
Belmond Le Manoir aux Quat'Saisons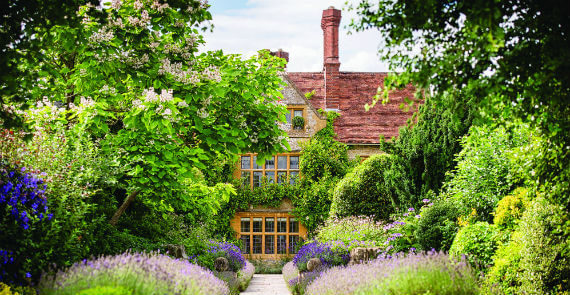 The vision of chef-patron Raymond Blanc, this Cotswold manor oozes his passion for luxury and finery. This is evident from the individually designed suites (Jade is decked out as an Asian boudoir), to the restaurant's seven-course tasting menus. Play croquet, join the cookery school and relax by the open fires.
Downton Extra! A visit to the nearby Cotswolds village of Bampton, a.k.a. actual Downton Village, is a must. Located about 20 miles west of Oxford, several locations such as St Mary's Church - where Mary and Matthew got married, and Lady Edith was jilted at the altar - have appeared regularly in the TV series. 
Lightfoot Travel is a luxury tour operator with offices in Singapore, Hong Kong, Dubai and London specialising in designer holidays around the world. Tel: Singapore +65 6438 4091. www.lightfoottravel.com