Ecuadorians have been mastering the art of weaving Toquilla straw since 4.000 B.C. Ecuador has always been the only country in the world to produce genuine Panama Hats throughout history.
A traditional brimmed hat of Ecuadorian origin that is made from the plaited leaves of the toquilla straw plant (Carludovica palmata), used by the workers of the Panama Canal to protect them from the sun.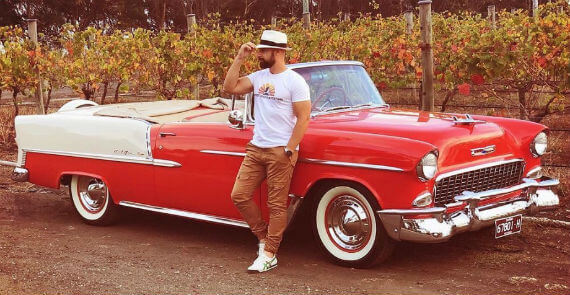 Straw hats woven in Ecuador, like many other 19th and early 20th century South American goods, were shipped first to the Isthmus of Panama before sailing for their destinations in Asia, the rest of the Americas and Europe. For some products, the name reflects their point of international sale rather than their place of domestic origin; hence "Panama hats".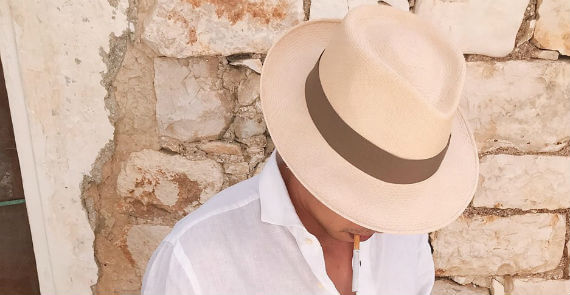 Theodore Roosevelt fell in love of these hats while visiting the construction of the Canal in 1906. His picture wearing a fine "Panama Hat" appeared in The New York Times and the world then mistaken the origin of this noble Ecuadorian handcraft.
There was nothing people could do at that time to correct this now traditional name of "Panama Hats" and its amazing history. The world knew the "Sombrero de Paja Toquilla" for the name of its shipping point, Panama and not from its country of origin, Ecuador.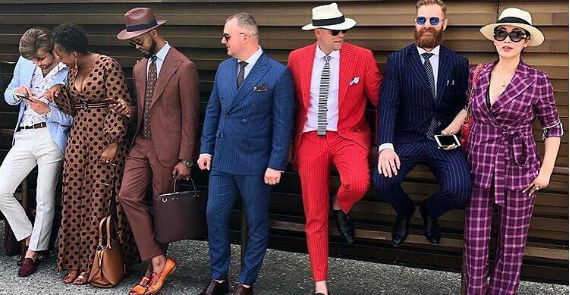 Hat of Cain founder Bill Cain shares, "It all started with trying to find beautiful, exceptional quality hats that were perfect for our tropical lifestyle. Hat of Cain is the first hat salon in Singapore that specialises in authentic, handwoven Panama hats from Ecuador."
With over 20 styles and grades of Panama hats that have been carefully sourced from the finest weavers, Hat of Cain makes sure you will find the perfect panama. At Hat of Cain offer private appointments and personalised fittings for Panama hats for both men and women. They  also have beautiful wide brimmed ladies hats and fedoras in wool, beaver and rabbit felt for those who jetset to cooler climates.
As soon as you walk in to the salon, you will get a personalised fitting so you will walk out with the perfect panama hat. Hat of Cain will gladly arrange private appointments during the week in the evenings and on the weekends. Whether you want to surprise your partner with a fitting, or would like to drop by at a time that suits you best, we suggest you make an appointment by calling + 65 8809 6242
Travel Tip: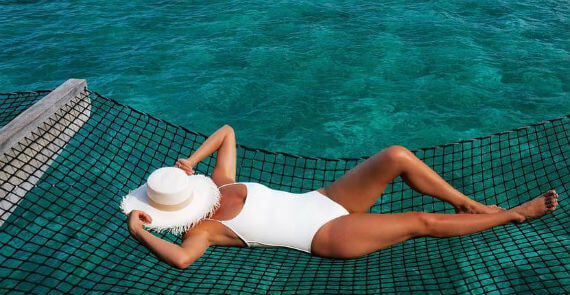 To pack your hat for travel, place your hat upside down in a nest of soft clothing in the centre of your suitcase. Surround the brim with clothing to support the shape and place small clothing items such as socks and T-Shirts into the crown of the hat. You can also check out Lindsay Albanese's YouTube video on "How to pack a hat in a suitcase". When unpacking your hat, give it a quick re-shape by hand or with a little steam.
A.12 Joo Chiat Terrace 427183 T: +65 8809 6242 W: www.hatofcain.com
This Hot Find is proudly brought to you by www.expatchoice.asia
Comments
I have known Bill for years, never saw him wear a hat. Looks good. He has always had impeccable sense of style. Great looking product. All the best from the states. KO
beautiful store with great service. very passionate on what they are doing. so patient in sharing and helping me to get the one that fit me well. Will definitely be coming back for more. Iskandar Ahmat recommends Hat of Cain. Living in the tropics I've been an avid "Tilley Hat" wearer for the last 6yrs and suddenly decided I don't need to be "practical" all the time. So decided on a change to stylish practical and I am so happy to have made the switch. Visited the shop yesterday and was split between 2 styles, they were so comfortably light I decided on taking the both of them, thanks to the fantastic customer service and advice. Wore the wider Montecristi for the first time today and so impressed with this hat thank you. Fully recommend this shop for anyone looking to stay in the shade but remain in the limelight the choice and service is excellent. Robert Trench reviewed Hat of Cain – 5 star on Facebook Love the ambience of Hat of Cain! You feel like you're transported into another world with its old-world-charm; ceiling fan, rustic signs and a plethora of hats!! Love going in to browse and have a chat and eventually, of course, picking up a new hat!! Angelique Nicolette Teo reviewed Hat of Cain – 5 star on Facebook Love my 'Hat of Cain' Panama hat - which actually made it Home all the way to Denmark through 6 countries in Asia....I shall return to this Very quaint and authentic store! Hip hip! Iens Simonsen reviewed Hat of Cain – 5 star on Facebook