Video Credit: テイストメイド ジャパン Image Credit: Longrain Tokyo Facebook Page
Denise McCann is a global winepreneur having travelled to over 30 countries in as many years.  Currently living in Tokyo after a 4-year stint in Singapore, purveying the culture, sights, sounds and tastes (and tipples) of the internationally inspired orient with her husband, Patrick. They describe themselves as wine connoisseurs, restaurant gourmands, art lovers and gallivanters!  
They own and manage a luxury holiday retreat in wine country In Victoria, Australia called TS Valley Villa Luxury Retreat. Denise seeks out local luxe dining experiences with each culinary experience documented in her exquisite journalistic voice, although this Australian couple are more than inquisitive to get out from the high street and experience hawker dishes, and any concoction of street food available across South East Asia and beyond. In Denise's words, "It's all about people, place and produce."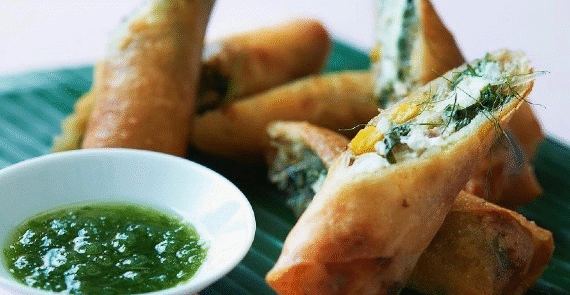 ROCK STAR TREATMENT: Finding Longrain in Tokyo on the 35th floor of a tower in one of our favourite areas in Tokyo, Ebisu, was a fabulous surprise. And the person assigned to our table was one of the best we have ever had. Knowing we were from Australia spurned a lot of conversation and a lot of laughs. We thought we owned the place.
D&D INDULGENCE: We ordered a bottle of a fabulous Grüner Veltliner from Austrian wine producer, Geyerhof. Excellent for us that it was a one litre bottle, which  set the tone for the meal. The food reminded us a lot of Longrain in Melbourne and Sydney but with a Japanese flavour: grilled bonito with red nahm jim sauce and crying tiger hanging tender steak, so named because "It is so delicious and spicy that a tiger cries". The Pad Thai is a must as is the fabulous green curry. The best was the grilled pork tenderloin with holy basil dressing.
WOW FACTOR: The location, the view on 39th floor, the space, the bar and the ambience. This was a comfortable, welcoming and fun place to be.
INFORMATION
A. Yebisu Garden Tower 39F, 4-20-3, Ebisu, Shibuya-ku, Tokyo
S. www.facebook.com/longraintokyo
ABOUT FOUNDER WOMEN OF WINE
Denise's passion is wine and hospitality!  She has over 25 years of corporate hospitality experience. She is a qualified WSET UK Sommelier, wine educator, events management specialist, bespoke luxury wine tour operator, international wine tourism specialist, writer and public speaker.  Denise is passionate about the wine industry and has travelled extensively to wine regions around the world to hone her craft and share her skills and experience. She has run her own wine events company Women Of Wine since 2007. Since embarking on the expat life back in 2016, Denise has thoroughly enjoyed the consumer side of discovering, experiencing and writing about the food and wine scenes in Asia.