Video Credit:  World's Best Bars
Though there is certainly no shortage of restaurants in Singapore – and new restaurants springing up all the time – there is also certainly something to be said for the establishments that have been around for a long time, providing their customers with the kind of consistency that keeps them coming back year after year.
Here's a list of established restaurants in Singapore that have recently updated their menus, and what you can expect at each.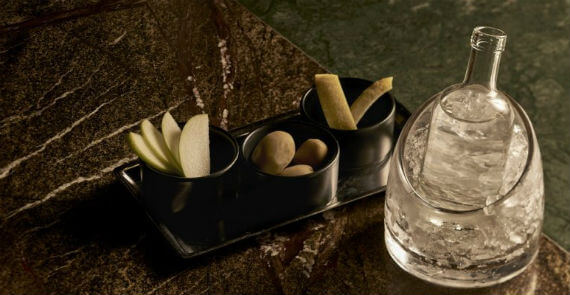 Named #3 in World's 50 Best Bars in 2018, and holding a top spot in Asia's 50 Best Bars list the same year (for its second year running) Manhattan has always been an upscale and trendy haunt that closely keeps to the style of a 1920's New York drinking spot. With new bar manager David Nguyen-Luu in charge, Manhattan is launching four new and unique creations for their patrons, which will be available from Tuesday 10 September 2019.
Old Fashioned aficionados can order the Bada Bing Bada Boom for $27– made with Ruffino Chianti red wine, Glenlivet 12-year-old Scotch Whisky, cherry tobacco bitters, spice syrup and – the pièce de résistance – a delicately flavoured chocolate cigar resting atop the drink. Their No Vacancy drink (pictured), a 50/50 martini served in a bottle with delicate garnishes, will go for $25.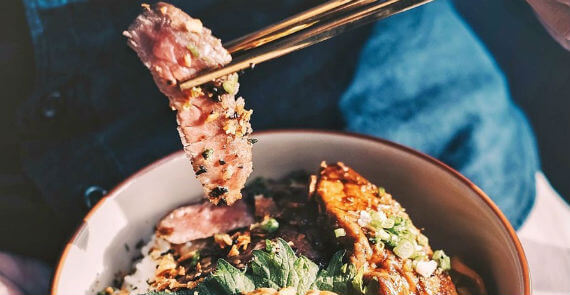 Kabuke is already well-known for being a spot that combines a love of sake and truly good food. However, they are definitely raising the bar with their unique Wagyu dishes – try the Kabuke Wagyu and Foie Gras Bowl (Wagyu Striploin, Foie Gras & Onsen Egg) for $42, or the Kabuke Pleasure Bowl -pictured (Wagyu Striploin, Uni, Foie Gras, Ikura & Onsen Egg) for $58.
Their new dishes, the $12 Miso Eggplant Itame, and $28 Wild-Caught Hokkaido Hotate Carpaccio, add a depth of flavour that will get your taste buds popping and asking for more. When it comes to delicious and authentic Japanese food, Kabuke definitely needs to be on your list.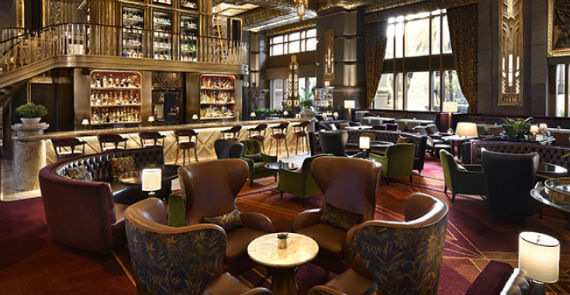 One of Singapore's best and most beautiful drinking spots, Atlas is almost as well-known for its gorgeous architecture and interiors as it is for its vast drinks' menu (prepare to take a while to get through it) featuring one of the largest gin collections in the world.
However, their updated drinks menu, called Interbellum, which springs from the period that started the Art Deco movement, completely blows previous menus out of the water. Rum lovers can try the £22 Art & Influence, a floral-scented rum based drink that will get your taste buds tingling. If you enjoy martinis, there's the $26 Mr. Schulze's Sour. The $25 R.E.M., made with fortified wine, cognac and fruit, is a smooth, exquisite experience from start to finish.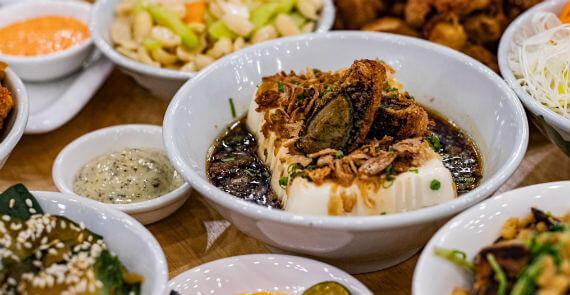 The Salted Plum's new outlet at Suntec City is now serving 3 new outlet-exclusive dishes for their customers to try. Their Dou Miao, a combination of stir-fried pea sprouts and bacon is sure to be a customer favourite. If you love seafood, their new dish Salmon Fresh AF (pan-fried salmon with a side of seaweed mayo) will get your mouth watering, and don't forget to try the $10 Cold Tofu, (pictured) which features silky tofu with a fried century egg topping it off.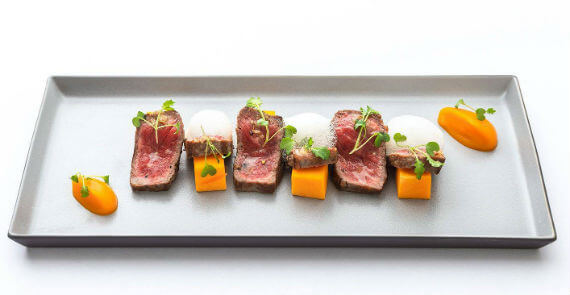 Situated on the 3rd floor of the Grand Park City Hall hotel, Tablescape serves its customers classic European delights and artisanal cocktails which complement the elegant ambience perfectly. You can't visit Tablescape without trying their Black Angus Beef Cheek ($38), Smoked Duck and Foie Gras Risotto ($38) or their signature (and very popular) Egg with Asparagus, Parmigiano and Black Truffle, which goes for $28.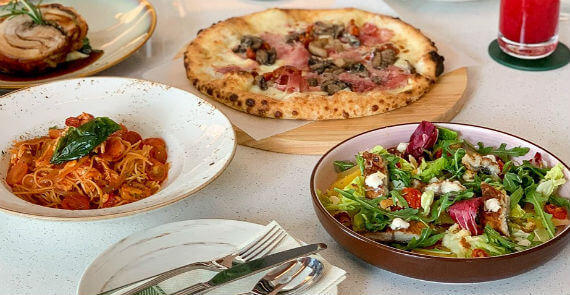 Prego's newly revamped, contemporary interiors pave the way for some of the best Italian dishes you could hope to find outside Europe. You can expect to be spoiled for choice at Prego, but their absolutely must-try dishes have to be the Pancetta Di Maiale in "Porchetta" Con "Scafata" (crispy pork belly with spinach, artichoke and fava beans) for $42, and the "Capelli d'angelo" all'astice (angel hair pasta and Maine lobster) for $40.
The Prego pizza (ham, mushrooms, mozzarella, parmesan & cream) for $38, and the Anguilla Affumicata (salad with smoked eel, horseradish and golden beets) at just $24 are big winners, and of course, the Spaghetti di gelato con salsa di lamponi (vanilla spaghetti and raspberry compote) which is absolutely melt-in-your-mouth delectable at $20.
Comments
Fantastic update of menus and awesome restaurants old or new!
One other new menu to look out for is Mai by Dashi Master Marusaya. Previously named Mai, this Japanese dining establishment conceptualised by the Japanese katsuobushi (dried bonito) wholesaler has since revamped, now going by Mai by Dashi Master Marusaya. But its refresh goes beyond a mere elongation of the restaurant's moniker. Its concept of being dashi-focused is much more evident, as seen in the Bonito Stock Flavour Deep Fried Chicken ($16) which is savoury and easy on the palette; and the shabu sets like the US Black Angus Beef ($29) and Hokkaido Pork Loin ($29), which allow the dashi soup base to shine besides being accompanied by dips, vegetables and a bowl of very umami claypot rice that's been cooked with dashi. And don't leave the premises without trying the Grilled Unagi Clay Pot Rice ($32), that's a donabe of aromatic claypot rice cooked with Hokkaido Yumepirika rice, dashi, sake, and of course, grilled eel. The sticky, crispy dashi flavoured rice goes perfectly with the well-seasoned, grilled unagi, making it a must-try dish.