Hero Video: Our Grandfather Story
ATLAS presents a new dining menu from recently appointed Executive Chef Lachlan 'Loki' Lynch, featuring a thoughtfully curated selection of modern, sophisticated European dishes made with high quality, fresh ingredients.
Located on the ground floor of one of Singapore's most iconic buildings, Parkview Square, in the history-rich Bugis neighbourhood, ATLAS is a celebration of the grand Art Deco lobbies of Europe and the era's rich culinary and beverage traditions, and offers a carefully curated drinking and dining experience all-day and deep into the night.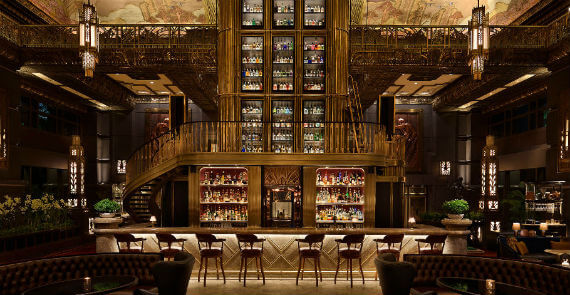 Originally hailing from coastal Australia, Loki spent most of his professional career in Sydney before moving to Singapore to join ATLAS as Executive Chef. After graduating from The Hotel School – Sydney, Loki began working for Chef George Diamond at The Keystone Group.
Starting as chef de partie, he eventually rose through the ranks to run multiple venues across Sydney with the hospitality group. Most recently, Loki was the Head Chef of The Coogee Pavilion working for Chef Jordan Toft with Merivale for four years before making the move to Singapore.
The new dining menu is divided into five sections and showcases Loki's innovative use of beautiful and fresh ingredients from the region. Perfect to have on your own or to share with family or friends, the dishes offer guests an opportunity to sample an elegant selection of exciting and modern flavours.
The ATLAS dining menu is available during lunch hours, 12:00pm – 2:30pm, Monday to Friday, and for dinner, 6.00pm – 10.00pm, Monday to Saturday.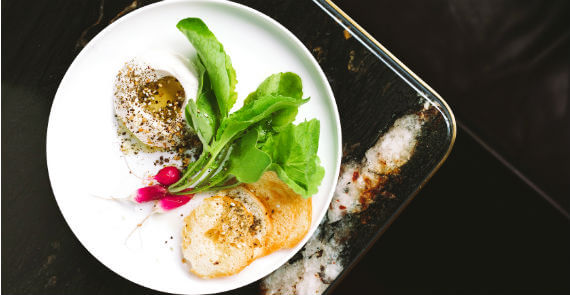 Taramasalata with radish, zaatar, green olive oil and bagel chip
Pictured above you will see a traditional Greek mezze made from smoked cod roe, the taramasalata with radish, zaatar, green olive oil and bagel chip is a smooth, creamy dip with fresh flavours from the sea. Sprinkled with zaatar, an Eastern Europe spice mix containing sesame seeds, cumin and sumac, and drizzled with olive oil made from hardy mammoth green olives. This dish is served with radishes and crunchy housetoasted bagel chips, perfect for dipping.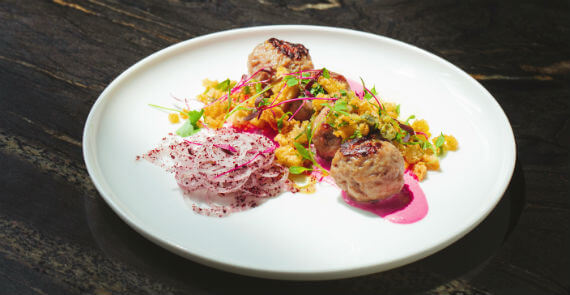 Lamb kofta with beetroot yoghurt, bread crumb salsa and sumac onions
The hot section of the menu sees new additions such as the lamb kofta (pictured above) with beetroot yoghurt, bread crumb salsa and sumac onions. Four bite-sized lamb meatballs are topped with a crispy bread crumb salsa, served over a refreshing beetroot yoghurt and sumac onions, before being finished with a lemon dressing.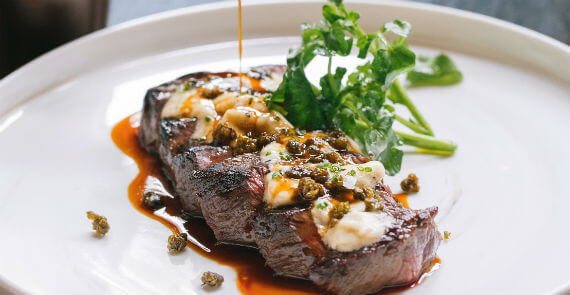 For mains, indulge in a classic French bistro dish of steak frites with bone marrow butter, capers, watercress and thin fries. The dish showcases a perfect cut of wagyu steak topped with rich bone marrow butter with aromas of tarragon and worstershire sauce. Pan-fried in creamy French butter, the tender steak is served with crispy fries on the side, perfect to soak flavours of the jus.
For desserts, Chef Loki presents the delectable banana and caramel cream pie with chocolate shavings. The dish features a sweet tart base with a caramelised banana filling, layered with milk caramel sauce and finished with sweetened whipped cream and chocolate shavings. The buttermilk panna cotta, with strawberry salad and basil is the perfect dessert to share. A soft, creamy, delicate panna cotta, dressed in a tangy strawberry salad is topped with basil, giving the mixture a slight anise flavour and topped with a dusting of sumac, lending a layer of sourness to the sweet dish.
Since its official opening in March 2017, ATLAS has been named Bar of the Year (Asia) by Drink Magazine in 2017 and Best Specialist Concept at the Singapore Bar Awards 2018. Following its debut at No.12 on Asia's 50 Best Bars 2017, ATLAS has most recently been awarded the No. 5 spot in 2019. At the World's 50 Best Bar Awards in 2018, ATLAS rose to occupy the No. 8 position after debuting in 2017 as the highest new entry at No. 15.
A.Parkview Square, 600 North Bridge Road 188778 T.+65 6396 4466 W. atlasbar.sg/