What do you think about Weekend Lineup Saturday 24 + Sunday 25 November 2018?
There are heaps of social options available week after week in Swingapore...
So, in true Expat Choice style we offer a curated selection of cool and off-the-beaten-track things to consider this weekend. Don't expect this list to be exhaustive. We simply take the choice work out of the equation and offer you what we believe is something doable this weekend in Singapore. And no one has paid to be on this list - that's our promise to you!
The Great Moscow Circus Must Close 9 December 2018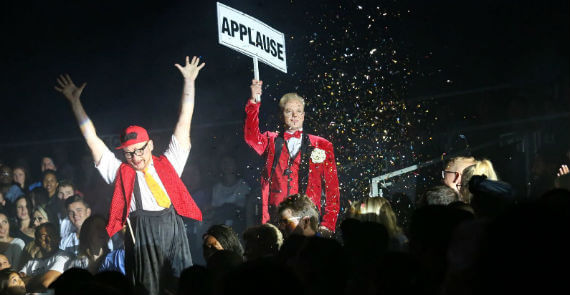 The world-famous GREAT MOSCOW CIRCUS is in Singapore for the first time in more than10-years with an all-new, heart pounding family spectacular – featuring over 45 Circus superstars. TICKETS THE GREAT MOSCOW CIRCUS will perform in a brand new red and white Big Top Tent, beside Marina Bay Sands from 25 October 2018 for 4 weeks only. Write A Review
Tan Boon Liat Block Party 2018 Saturday 24 and Sunday 25 November 10am til 6pm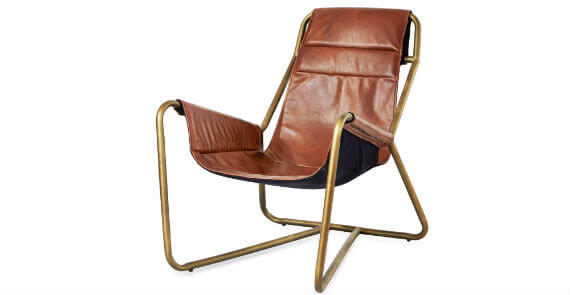 Tan Boon Liat Building will open its doors once again this November for the second edition of #TBLblockparty – a weekend celebration of form, function and festivities. Look forward to mini markets, pop-ups, design talks, workshops and exclusive deals led by a motley crew of 36 showrooms including Journey East, The Providore, Arete Culture and more. In the spirit of the season, Tan Boon Liat will also be conducting a building-wide lucky draw where four winners stand to walk away $250 worth of cash vouchers. Visitors can simply enter the draw by entering their email addresses.  A unique collection of life-style boutiques in the heart of Tiong Bahru. Over 30 independent sellers. A real home decor, furnishing and furniture hub. This is the perfect destination for a rainy Sunday, but the secret is, it is open 7 days a week. contact and location
Pinot Palooza Singapore Sat 24 + Sun 25 November 2018 1pm-6pm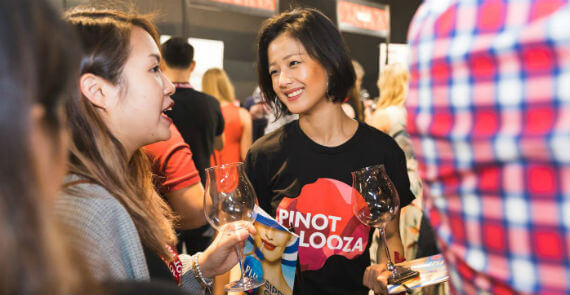 he largest touring Pinot Noir festival on the planet is back for 2018..
Pinot Palooza is back for its biggest year yet, touring 11 cities in five countries. That's Perth, Adelaide, Auckland, Christchurch, Wellington, Melbourne, Sydney, Brisbane, Singapore and, for the first time, Tokyo and Hong Kong. So, no matter where you live, it's time to grab your friends and let your taste buds loose over some of the finest wines produced in the world. Pinot Palooza is wine that ROCKS. This line-up of Pinot producers is the best from Australia, New Zealand and beyond. So come, soak up the music and drink your way across the globe. All tickets include a take home crystal wine glass and unlimited wine tastes. NO TOKENS. This event sells out every year so be sure to get in quick! Now over two days! Head to Pinot Palooza: Singapore 2018 (day two) for the Sunday Session (November 25th). Will tickets be available on the door? Only if there are any available. But more often than not, 'no' as the events sell out prior. contact and location
Romeo & Juliet Fri 23 Nov - Sun 25 Nov 2018 Sands Theatre at Marina Bay Sands
Shakespeare's tale of primal passion and timeless tragedy is brought to life by Prokofiev's soaring score, set in bustling Renaissance Verona and with an emotionally charged choreography that befits the world's greatest love story. From the grandeur of the masked ball to the intimacy of the lovers' balcony, this star-crossed story of duels, bitter family feuds and love that cannot be, is unmissable.  BOOK HERE
The Guinness Great Grill Out Sat 24 and Sun 25 Nov 12 Midday til 10pm 
GUINNESS brings you THE GREAT GRILL OUT. A sizzling weekend filled with flavor awaits you - think barbecues, great music and plenty of cold Guinness Draught and other beers from the tap. Who's up for a grillin' good time? Door tickets are sold at $20 and comes with a complimentary pint of GUINNESS. Register now for free admission to the event. The hottest restaurants in Singapore are running the fire pit and serving up a selection of specially created dishes.  Artichoke Singapore, Sidecar Sausages, Decker Barbecue, Red Eye Smokehouse, Camp Kilo Charcoal Club, specialising in grilling, roasting and smoking. There will also be complimentary interactive masterclasses and a UNIQUE pop-up Guinness restaurant with a specially curated 5-course food pairing menu created for The Great Grill Out. Guiness has specially flown in renowned Beer Sommelier Ian Colgan, to take you on a journey with each course that is carefully paired with exclusive beers from our Open Gate Brewery back in Dublin! There are limited seats available so book your tickets for $88 only. contact and information
Gin 3-hour Masterclass Saturday 5pm 24 November 2018 at CIN CIN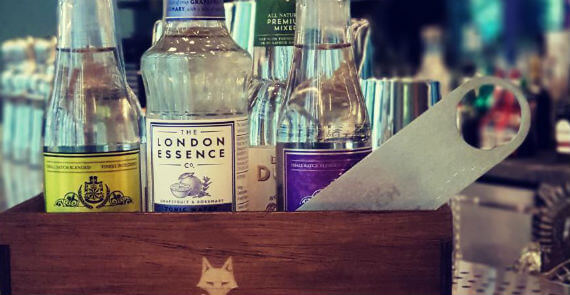 CIN CIN will be hosting a Masterclass and three-hour Gin Treasury on Sat 24 Nov 2018. Tickets for the November edition, priced at S$55 for the Masterclass only and S$99 for the Masterclass and Gin Treasury, can be purchased HERE. Attendees who want to learn more about the history of gin and its production session will start from 4 to 5pm, and discover the world of the gin distilling process, techniques and exotic botanicals. Dive into a 3-hour Gin Treasury from 5pm onwards as attendees concoct their own Gin and Tonic, with a wide array of Gin from aged gin to London dry to be paired with a range of flavoured tonic water. Write A Review
Comments
The biggest and most awesome event in town this weekend! A definite must experience!