What do you think about Weekend Breakfast & Egg Brunches in Singapore?
Getting a great serving of eggs or opting for one of the 100s of items on these mouth-watering breakfast menus is what you will be wanting after crawling out of bed on Saturday or Sunday morning
Get yourself your fill of protein and get right back on track at one of these highly respected, expat-community-supported cafes and/or restaurants.
BREAKFAST & BRUNCH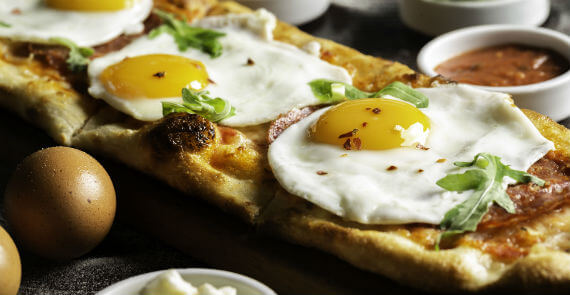 Offering a brand-new brunch service every single day, LAVO Singapore has upped the game where mid-day meals are concerned. The restaurant now opens its doors from 10.30am onwards, serving up brunch items like Ricotta Pancakes topped with homemade blueberry jam and the Wake and Bake (baked eggs, Tomato, Bell Pepper, Onion, Paprika, and Toast on the side),  till 3.30pm daily - and not to forget the delicious Burger treat. Guests can also order LAVO favourites such as its signature one pound meatball during brunch service. An excellent solution for the hungry hearted and for lovers of all things sky-high with awesome views of Singapore. Contact and Location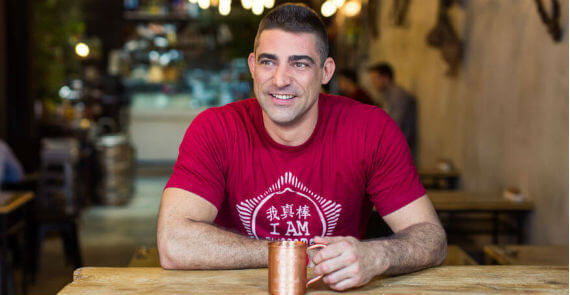 Amazing place to grab a quick breakfast, brunch, lunch or dinner in the CBD. Stepping in to My Awesome Café takes you away from work life, the polished surfaces in the CBD. The salads are generous, and the lasagna delicious and hearty. Not to mention their awesome burgers.  The road to My Awesome Café did not only start with the renovation of a historical shophouse. It started way before, with the decision to take a leap of faith.  For Franck, (pictured) the founder - a consummate food and beverage expert, it was a challenge to be on his own. But a challenge he doesn't face alone. He inspires everyone in his team to serve awesomeness, as he does, all the time. My Awesome Café is a business, as much as it is a playground, a school, a home. In their own little way, they hope to share with you the familial spirit that puts a smile on your faces that keeps us going everyday. Contact and Location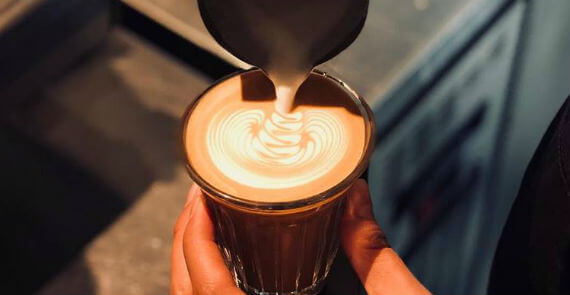 Situated at 22 Martin Road, operating 7 seven days a week and serving an all-day brunch style menu; Common Man Coffee Roasters Café has fast become a favourite spot for locals and travellers alike. This awesome food menu including delicious breakfast items is served alongside an extensive coffee offering. Try the Common Man Fluffy Pancake with caramelised bananas & walnut, salted sauce, nutty crumble & berry coulis. Pancakes are really fluffy, Iand most guests love the fact that the sauce is not too sweet. Contact and Location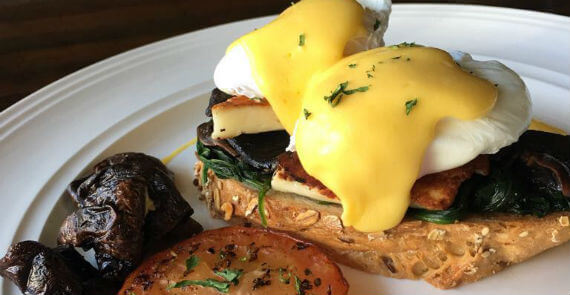 Apart from the fabulous wine, Merchants delivers the perfect hangover fare with their Brunch Menu. Try the SMASHED AVO + EGGS, Poached eggs, smashed avocado on wholegrain toast. Add vegemite if you dare, or Healthy Deluxe Brekky with haloumi, eggs, spinach, mushrooms and homemade Hollandaise. Then there's the all-time favourite of Aussies abroad - BLT or BLAT - crispy bacon, fresh lettuce, avocado and tomato. Then as the morning rolls into afternoon and then evening, sit back, relax, and take a sip of wine at this unique boutique wine cellar in Duxton Hill. Merchants is a collective of independent winemakers from 26 regions in Australia and New Zealand who have set up Bottle shop/Bistros across Asia.  Contact and Location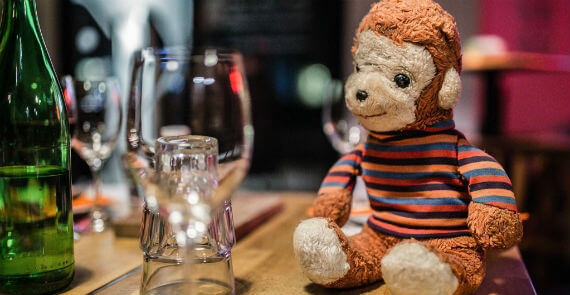 jimmy monkey café & jimmy monkey too are arguably Singapore's hippiest coffee destination brought to you by Michael Ryan. Nestled amongst lush greenery and set in an old conservation army barracks, it has a chilled-out ambience and decor that has no equal. Experience your espresso made by Singapore's very first Slaye espresso machine! Taste your coffee again. For the first time. jimmy monkey provides food that is both hearty and rustic, yet not so simple that you can whip it up yourself at home. Indulge in a delicious brunch or all-day dining with home made dips and toasted focaccias, tasty pastas and all-time favourites such as fish-and-chips and bangers and mash. Contact and Location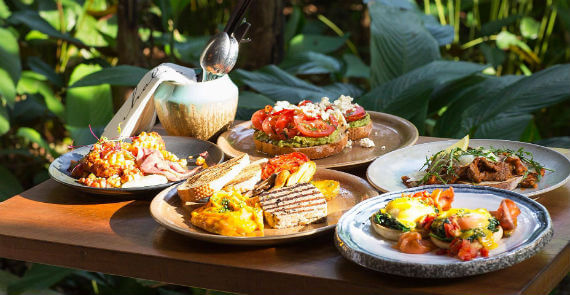 Halia – Malay for ginger – is located in the one-hectare Ginger Garden of the Singapore Botanic Gardens where over 250 species of gingers with their stunning foliage and colourful flowers thrive. Breakfast is served Monday to Friday ( except Public Holidays) from 9am through to 11am.  The breakfast menu is simple and delicious. Eggs any style come at $14. Try Poached, fried, scrambled or an omelette with grilled sourdough, tomato salsa, sundried tomato and mesclun salad or add on Mushrooms, Baby spinach, Roma tomatos or Spiced baked beans. Contact and Location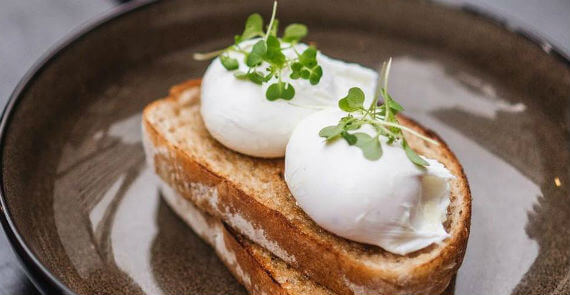 Melbourne inspired eatery, Beaded Bella is a small neighbourhood eatery on Craig Road Tanjong Pagar with a love for good coffee and food. pictured: A simple dish like poached eggs on toast is something you can't hide with fancy sauces and flavours. Bearded Bella use the best free range organic eggs, poached to perfection, to let their deliciousness shine through. You can taste the difference and we think it's pretty eggcellent...Contact and Location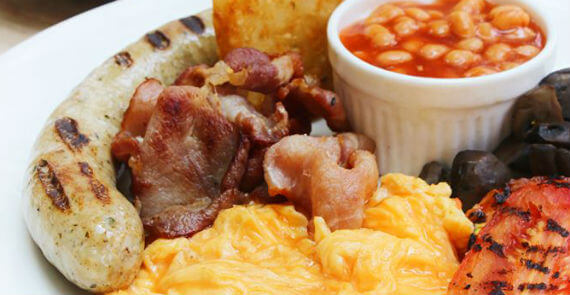 Still a huge crowd pleaser! Dine in for the The Ashes Breakfast pictured $22++ - with pork sausage, bacon, scrambled eggs, hash brown, Roma tomato, mushroom, baked beans and toast! Available weekdays until 11:30am and weekends until 5pm. Whether it's a special occasion, an opportunity for family & friends to catch up, or a pleasant start to a lazy weekend day, Breakfast or a weekend Brunch is a meal for relaxation and good company. Join Boomarang for their award winning breakfast menu daily. Boomarang is a café, bar & bistro located in 2 Singapore locations which proudly serves fresh, authentic Australian cuisine while celebrating her charming culture. Located by the scenic Singapore River at Robertson Quay and also strategically placed near the CBD at Boat Quay, Boomarang offers a relaxing ambience for all-day dining & entertainment. Open Daily from 7am until late. Get the weekly Boomarang Sports Bible to your email inbox. A weekly comprehensive guide to live sport in Singapore! Contact and Location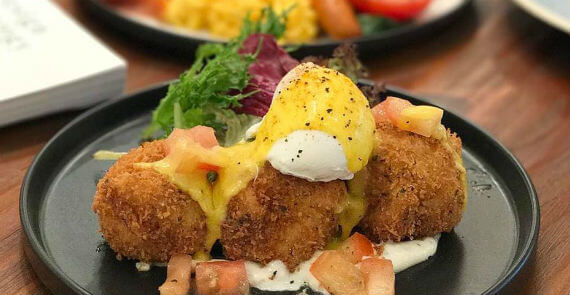 You'll just have to visit this delicious find to get the full experience. It's great. Highly recommended. Ask for the Killer Mac & Cheese! Crispy bacon mac & cheese balls with homemade salsa, aioli sauce and a perfect poached egg. Located at the foot of Mt Faber, the junction of Wishart & Morse Road. Serving coffee, all-day Brunch and many more great dishes. Contact and Location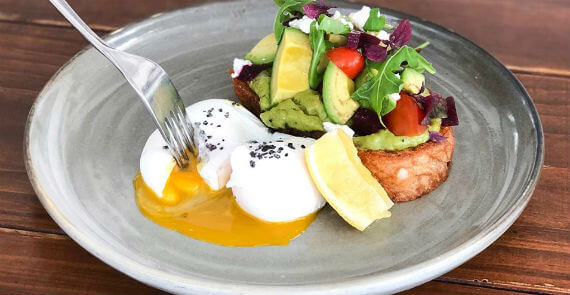 Eggs benedict makes a lovely, lazy weekend brunch or weekday lunch, with the addition of truffle giving it something special. Pacamara offers free range poached eggs on a bed of smoked ham over brioche and covered in lashings of truffle hollandaise sauce. The truffle hollandaise sauce seals the deal. Well worth the visit. Contact and Location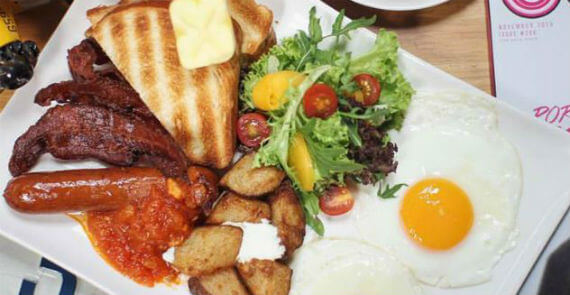 Wheeler's Yard is a bicycle café nestled in the heart of Balestier, with an industrial warehouse setting that will get your cameras snapping away. They offer Brunch items on the menu from 11am weekdays and 10:30am weekends and they are closed on Mondays, except on Public Holidays. Bicycle lovers can cycle here with ease using the park connector and order a cuppa while they rest and admire the range of bicycles and accessories offered. Non-bicycle lovers are definitely not forgotten. With a passionate team of chefs and barista working to satisfy your tastebuds, be sure you're hungrey when you visit here. A huge seating capacity that caters to both small and big gatherings, with a choice of indoor or alfresco, is definitely a plus. Contact and Location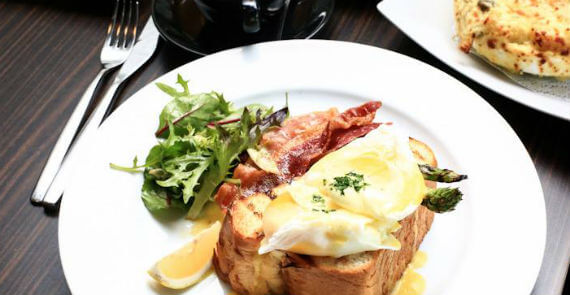 This is a gem! Situated amidst the lush greenery of Bukit Timah, Little Diner is a place of respite from the hustle and bustle of everyday life. Make no mistake,  they are not a fine dining establishment, serving haute cuisine on small plates. Instead serve hearty food that feed the hungry and invigorate the weary. Brunch: 11:00am-3:30pm, Saturdays, Sundays & Public Holidays. Last orders for all meal services are 1 hour before the kitchen closes. Try out the The Italian Benedict priced at S$19.50 which consists of Parma Ham Slices, Roasted Red Bell Peppers, Sautéed Mushrooms, Poached Eggs & Hollandaise Sauce on Toasted Brioche. Side of Baby Green Salad. OMG Delicious! Contact and Location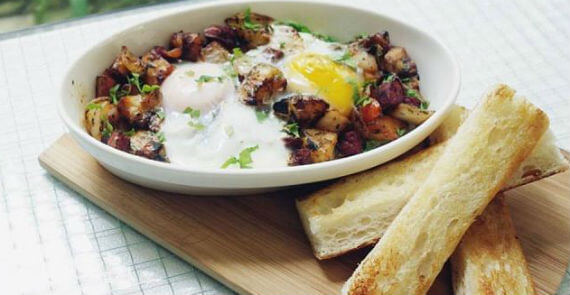 It's pretty difficult to find a decent Egg Benedict in town for a good price, but this joint hits all the right places. The dishes at Skyve Wine Bistro are well though-out and lovingly prepared, and the lovely space is a haven for both skyvers and busy bees who need a break. If hearty dishes and a lazy, laid-back dining experience are what you are looking for, then Skyve, trues to its name, delivers on all counts. Contact and Location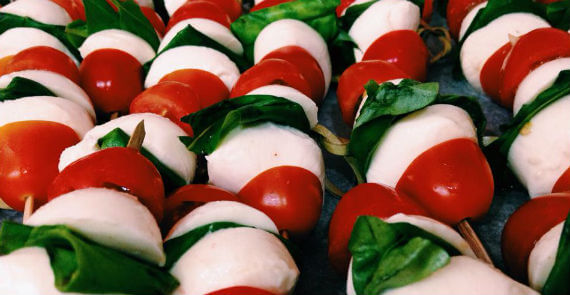 Savour freshly baked scones, French toast or eggs with a latte or cappuccino for breakfast. Baking is done daily to ensure perfection in every bite!. Nestled in the jungle away from the bustle of city life, The Pantry at Loewen Gardens sits. This gem of a cafe in Singapore is a must visit destination. From healthy cooking at the cafe to cooking classes to a lively Saturday farmers' market that showcases organic produce, The Pantry has something for everyone. Enjoy private events at The Pantry, and experience their personalized menu creations designed around healthy, fresh produce. The Pantry chefs are passionate about their craft, which you can taste in every bite. Contact and Location
POPULAR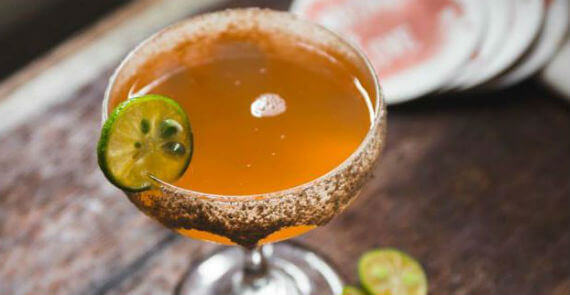 Image courtesy Nutmeg & Clove Singapore FaceBook page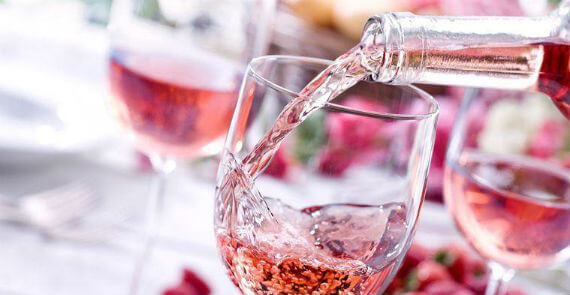 Image courtesy Pandora's Garden FaceBook page
Comments
Lots of great brekky ideas here. My all time favourite... Common Man! Forget the pancakes (ok some people prefer them...) my go-to post-ride brekky; the French Toast! Reserved for following a decent workout as the perfectly egg-soaked Brioche is served with a properly creamy, super delicious scoop of vanilla bean ice cream and a fabulously tart mixed berry compote. Yum!
These are all such fantastic places for breakfast. In fact going to go to My Awesome Cafe now. Thanks for the yummy tip and breakfast idea!