What do you think about Toast to Singapore's Birthday at Zafferano Sat 27 July, 3 Aug + Fri 9 Aug 2019?
Hero Video Credit: LUXURY ASIA LIFESTYLE MAGAZINE
On 9 August, immerse yourself in Singapore's 54th birthday extravaganza at Zafferano Italian Restaurant & Lounge, surrounded by the breath-taking panorama of grandiose fireworks.
This National Day, with a magnificent backdrop of the Marina Water Front cityscape, celebrate the occasion with an indulgent four-course dinner, or revel at the Terrace Lounge with free flow drinks package on selected days.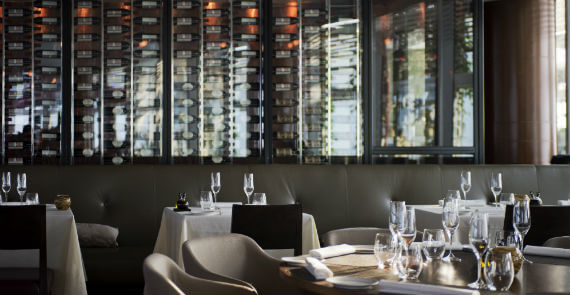 For the occasion, Zafferano presents a four-course National Day Table D'hôte menu featuring a range of luscious creations to choose from. Whet the appetite with options of antipasti including creamy fresh 'burratina' cheese from Andria served with fresh tomato, basil oil and seeds, olive soil, and gazpacho, and uniquely sweet raw red prawns from 'Mazara' coupled with warm ricotta, tomato confit cocktail sauce spume.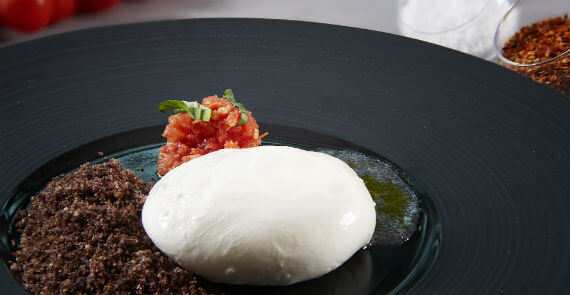 Zafferanos Antipasti fresh burratina cheese
Choices of primi include 'linguine' dressed with Canadian lobster tail, spicy tomato sauce, and fresh parsley, while hand-crafted 'ravioli' stuffed with 'stracciatella' rouses the senses with flavourful tomato coulis and basil. Another option includes an exquisite superfino Carnaroli Acquerello risotto from 'Vercelli', foie gras pâté, and quail ragout.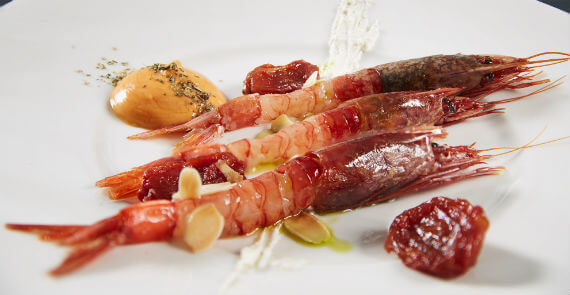 Zafferanos Antipasti raw red prawns from Mazara warm ricotta tomato confit cocktail sauce espuma
The meal continues with creations such as tender sous-vide and pan-fried Queensland farm lamb loin, roasted eggplant puree, sautéed bok-choy, and coffee powder, or flavoursome roasted Mediterranean sea bass fillet, with baby fennel, broccoli, snow pea beans, and Bronte pistachio sauce.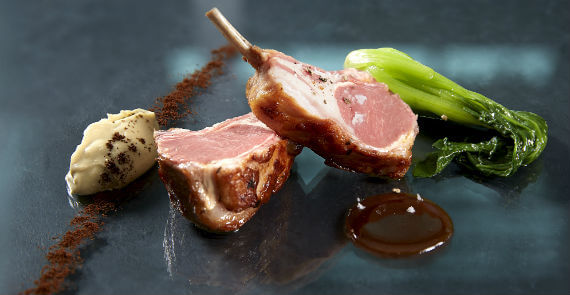 Zafferanos sous-vide and pan-fried Queensland farm rack of lamb roasted eggplant puree
An lavish end to the festive evening, the dessert bar offers house-made tiramisu, assorted macarons, and panna cotta amongst a plethora of sweet treats.
The National Day 4-course Table D'hôte menu is available on 9 August 2019 at 7pm at $128++ per person, or $98++ per person for early bookings.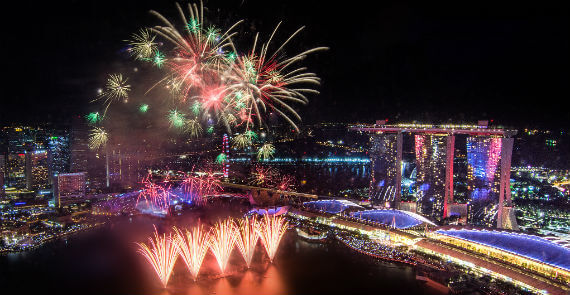 On 9 August 2019, experience the National Day fireworks at the Terrace Lounge at $98++ for reservations and at $108++ for walk-in guests, subject to availability, which includes free flow sparkling wine, beer, and house wines from 7.30pm to 9pm.
Admire the brilliant National Day fireworks from the stunning Terrace Lounge. At Zafferano's 43rd storey perch, the panoramic views from the outdoor lounge offer a spectacular sight when the fireworks bloom high in the sky.
Celebrate the nation's birthday bash with a free flow package of sparkling wine, beer, and house wines from 7.30pm to 9pm on the grand day itself, and on 27 July and 3 August, two Saturdays leading up to 9 August.
For a preview of the National Day rehearsal fireworks on 27 July and 3 August 2019, tickets to the Terrace Lounge are available at $68++ per person, which includes free flow sparkling wine, beer, and house wines from 7.30pm to 9pm.
contact details here A. 10 Collyer Quay, Level 43, Ocean Financial Centre 049315
Comments
Once again one of my favourite places in Singapore and what a view! You will never be disappointed by the events held here let alone the amazing food and dining experience.
A few friends and I were there at Zafferano on the 21st June to attend the Coultibuono wine pairing dinner. I must say apart from the spectacular view overlooking the Marina Bay. The food, wine and especially the service were superb. Good value for money. We are looking forward to going back there for more wine pairing dinners. Robert Lam recommends Zafferano Italian restaurant & Lounge on Facebook Left a bag full of important stuff behind on a Saturday night, and I didn't think I'd see it again. They're closed on Sundays but even so, someone actually took the time to not only respond to a Facebook message from me, but to check and confirm that they did have my bag and were helping me keep it safe. Just got it back today and I'm so relieved. Amazing customer service (and awesome burrata pizza!), thank you and I will definitely be back! Gail Quek reviewed Zafferano Italian restaurant & Lounge – 5 star on Facebook Their Ladies night and their Saturday nights are amazing, not to also mention The Champagne Brunch. Excellent service , the freshest of freshest ingredients and tantalising dishes whipped up by Chef and amazing staff, Paolo, Ian, Mia lead up a fantastic team over here, and for The Best Martini' s in town, Kumar is the man. A visit here CANNOT go wrong! Highly recommended!Thank you team Zafferano. Devika Rosalind Muttiah reviewed Zafferano Italian restaurant & Lounge – 5 star on Facebook
Beautiful place with stunning view, good service and decent Italian food. Rooftop terrace is great for drinks