Main Image Credit: Luxe Digital 
We wanted to get you thinking about a night out in style"any excuse for a get together" and give you a nightlife schedule you'll want close at hand.
It would be best to engage in this curated nightlife line-up with a group of friends, and ideally a select group who are out to party like there's no tomorrow. Let's get the ball rolling with a few drinks after dinner.
Employees Only Singapore offers flawlessly executed cocktails and modern American fare on Amoy Street in Chinatown.  Hailed as one of the original forebears of the craft cocktail movement in America, the original speakeasy in New York City was opened by five industry friends in 2004.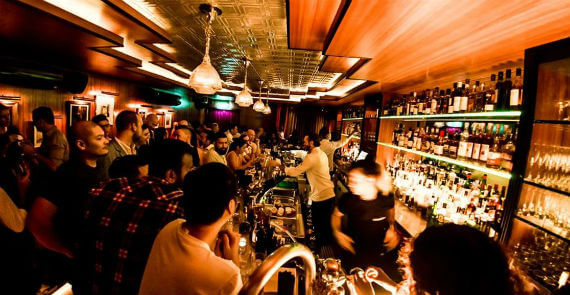 Their approach to hospitality merges cocktail culture with dining, in a beautiful setting without pretense where patrons can enjoy themselves.  From relaxing pre-prandials to dinner, then late night tipples and supper, the venue buzzes until closing time, when the last revellers are served the EO signature cup of chicken soup.
In addition to a world class bar program whose acceptance is coveted by aspiring bartenders around the glove, Employees Only has gained a voracious and loyal following for their esteemed New American fare, distinguished by subtle Eastern European touches that pay homage to executive chef Julia Jaksic's Croatian heritage.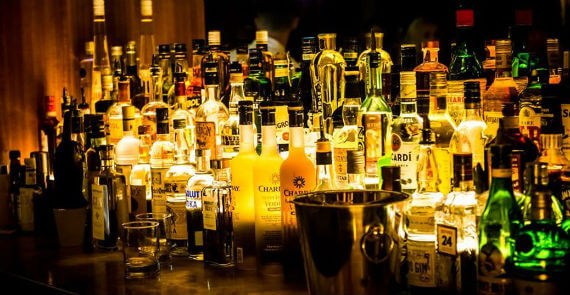 The bar has created industry classics out of its pioneering drink list, including Ginger Smash, the Amelia, and their twist on the Manhattan.  Meanwhile, the kitchen continues to serve dedicated favorites like its Hand Cut Steak Tartare, Bone Marrow Poppers, and Skate Paprikas.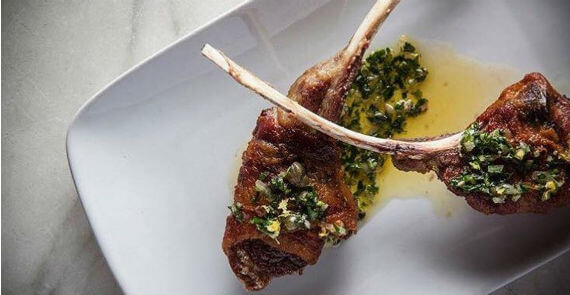 Reflecting an old world vibe through its art deco inspired aesthetics, Employees Only Singapore is curiously tucked behind a fortune teller's liar.  Upon arrival past this mysterious foyer, guests revel around a sensual curving bar and throughout the back dining area. 
It's heading to midnight and a few in your group just want to hit the dance floor. Gunning down conventional ways of looking at high-end merrymaking, BANG BANG is a refreshing alternative to your typical party destination.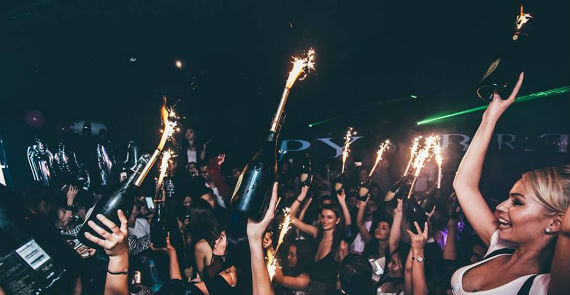 Bringing back the fun to nightlife, you can expect all the familiar traits of a world-class nightclub including top-notch service for the nightclub savvy and sophisticated, but in an environment focused on crazy, over-the-top antics and high-energy sound.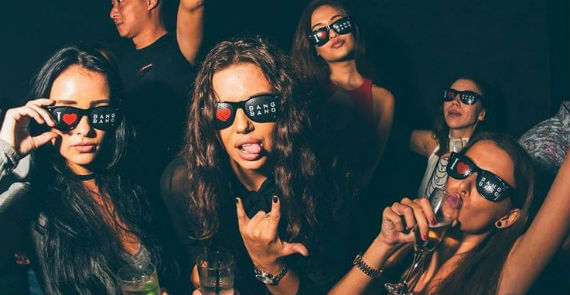 Housed in a 5,000 square foot venue at the 5 Star Pan Pacific Hotel located at Marina Bay, BANG BANG draws it's inspiration from the world's top high-energy nightclubs and brings it into an intimate setting with a capacity of 400 revelers.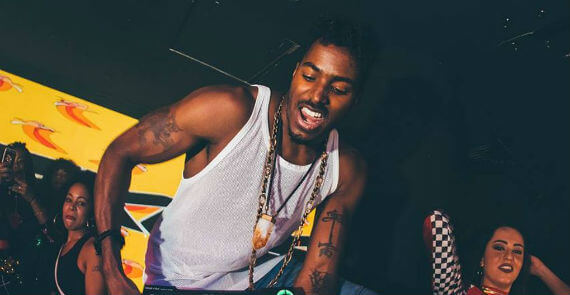 Attracting the likes of a-listers such as Gordon Ramsey, Joseph Schooling, Omarion, Fabolous, Will-I-Am, and Imfao to its' party scene, BANG BANG has garnered a reputation for being among the trendiest and most successful nightlife destinations in Asia.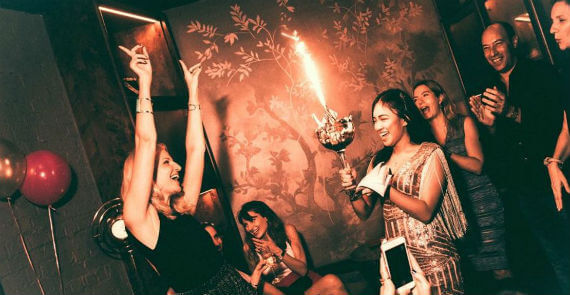 Lets take it up a notch and move on to the next venue which is right next door. Named after its fictional owner, Lulu's is an intriguing innovation on the Singapore nightlife scene.
Carefully curated entertainment coupled with unexpected design changes in the venue's interior throughout the evening creates an evolving, proactive experience.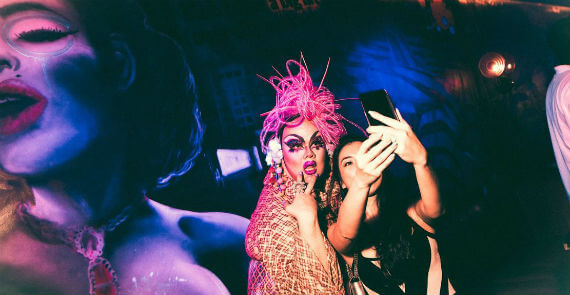 Offering early-hour Jazz, playful twists on classic cocktails and light bar snacks, guests can expect all the characteristics of a 1960's New York backstreet club.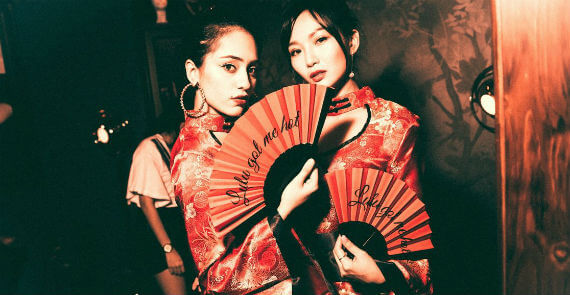 With burlesque star guests and retro DJ performances from internationally acclaimed names, live acoustics and personal hospitality, LuLu's guests can enjoy inconspicuous post-dinner drinks or let their hair down and dance into the early hours.
Video Credit: L'OFFICIEL Singapore
Comments
Love lulu's lounge. Have celebrated my birthday parties 2 years in a row now . The team is awesome, great service and great vibe . Starts of chilled with jazz but as the night progresses the Beats change . Super fun . Thanks lulu's for hosting me and my friends on Saturday night. Rebecca Sattout Simon recommends LuLu's Lounge on Facebook. My husband and I decided to round off our wedding anniversary at Lulu's and we are glad we did! The reservation process was smooth and easy via whatsapp and they asked if there was any special occasion. I mentioned that it was our anniversary. On the night itself, the hostess at the entrance greeted us with a Happy Anniversary wish and led us to our table, arranged in a quiet corner yet near enough to see the band. What awaited us at the table was really sweet... we found a handwritten letter from Lulu wishing us a Happy Anniversary with some of her 'love' advice. What a nice touch! The waiter that served us was also very attentive and made recommendations readily when we asked. Food and drinks were good... no complaints at all. All in all a good night. Deborah Raymond Saw reviewed LuLu's Lounge on Facebook