What do you think about Things To Do In Singapore?
We offer a weekly curated hit list of hot finds in Singapore.
In true Singapore style, things just keep on getting hotter and hotter. Festivals, music, fairs, street carnivals, art, all sorts of entertainment and wonderment lay ahead as the weeks move forward into an Asian Autumn.
Leica Gallery : A Tale of Convergence Exhibition until 26 October 2018
For the first time, Leica Galerie Singapore, has rolled out an innovative and bold exhibition that showcases work of two photographers from completely different backgrounds. Leica Galerie Singapore is a platform for internationally acclaimed artists as well as for established and emerging local photographers to present the world as it unfolds for their Leica lenses. Aptly titled A Tale of Convergence, the entire narrative celebrates two individuals truly crossing artistic boundaries to elevate their individual approach to their passion – the art of photography. The exhibition is held at Leica Galerie Singapore at the Fullerton Hotel until Wednesday 24 October 2018. Write A Review
THE LION KING Season Extended Due To Popular Demand
Due to popular demand THE LION KING season has been extended until 23 September 2018. More than 90 million people around the world have experienced the phenomenon of Disney's THE LION KING, and now the world's best-loved musical returns to the Sands Theatre at Marina Bay Sands. Winner of over 70 major international theatre awards, this landmark musical event brings together one of the most innovative creative teams on Broadway. Brilliantly re-imagined by acclaimed director Julie Taymor, Disney's beloved film is transformed into a spectacular experience that will redefine your expectations of theatre. Write A Review
Wine Lust - 15 Restaurants, Hotels & Bars, Dozens of Wines to Savour at Affordable Prices. Until 10 September 2018
Wine Lust 2018 returns for a second edition from 10 August to 10 September 2018, with a stellar ensemble of 15 award-winning restaurants, 40 specialist wine events and 500 wine varietals. Over the 32-day calendar, wine connoisseurs and enthusiasts can look forward to the biggest island-wide wine event in Singapore, spread across special wine events - 'Wine Lust Journeys'; casual and easy going events - 'Easy Like Sunday Morning'; and 'First Things First, Drinks'. A standout event will be the Wine Lust Brunch Affair held ot Botanico located in the gorgeous Singapore Botanic Gardens,18 August 12-3pm, $55++ per person . You will enjoy a scrumptious brunch spread featuring live brunch stations and have the opportunity to take home selected wines at very resonable prices. Or consider joining a jazz brunch at Monti at the Fullerton Pavilion, a four-course Barolo wine dinner at the stunning Summerhouse Dining Room, or savor Australian wines at French restaurant Napolean Food & Wine Bar. Write A Review
The Ultimate Nightlife Guide to F1 Grand Prix Friday 14 - Sunday 16 September 2018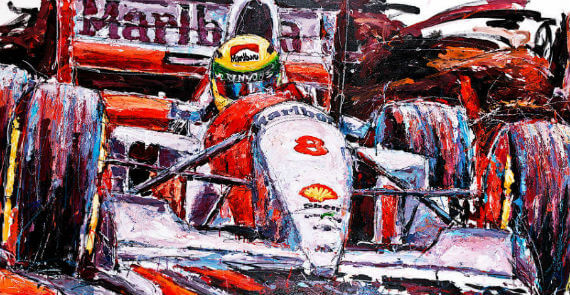 From the heights of 1-Altitude to the ultra-luxe ambience of Amber Lounge, the buzz and electricity returns in full swing at blockbuster parties throughout Grand Prix  2018 Season Singapore. This year makes the 10th anniversary of Singapore's most sort after F1 Grand Prix nightlife ticket, The Podium Lounge. Although there are other options over the 14-16 September F1 weekend - pre and post days included, The Podium Lounge reigns supreme this season with its high wired energised performances, live art exhibitions and charity fund raising focus, this has got to be our Number One Pick of the season - without a doubt. Write A Review
The Hangar 1 for 1 Burgers Tuesday 21 August 5pm - 9pm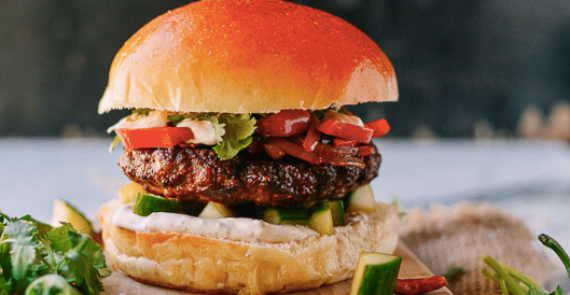 The Hangar Creators are opening a Mediterranean restaurant soon (>> Sideways) so today's special burger is Mediterranean style lamb with yogurt. Join the team from 5pm for beers, burgers and banter. Reservations The Hangar is a Melbourne-inspired café and bar. They serve 100% Arabica coffee that they roast themselves every week, sourdough bread that they bake fresh every day, creative dishes and snacks paired with craft beers & premium spirits. The Hangar is open every day for your coffee, breakfast, lunch and dinner. Even better, The Hangar has perfected a recipe for their home-baked buns and beef patties and they want to celebrate it with you by having a 1-for-1 promotion every Tuesday. How does it work? *1-for-1 promotion on burgers applies with one craft drink purchase (beer, cocktail or soda) Reservations 
Get a coworker, a friend or your partner down to the Hangar. 
Order two burgers with chips
Only pay for one ($18+)! 
Are there any special rules? Yes: only burger lovers allowed. What's inside the burger?  100% Australian beef patty, melted Gouda, tomato chutney, purple cabbage slaw, pickles, onions. Write A Review
Crazy Rich Asians Opens Wednesday 22 August 2018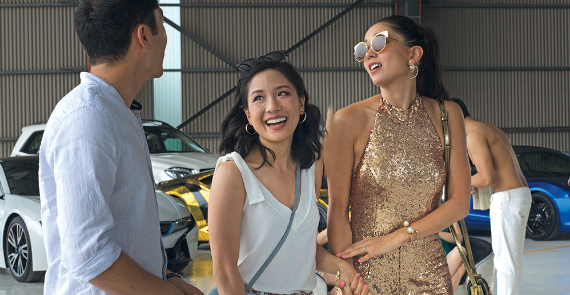 Rachel Chu is happy to accompany her longtime boyfriend, Nick, to his best friend's wedding in Singapore. She's also surprised to learn that Nick's family is extremely wealthy and he's considered one of the country's most eligible bachelors. Thrust into the spotlight, Rachel must now contend with jealous socialites, quirky relatives and something far, far worse -- Nick's disapproving mother. Write A Review
Aperitivo Italiano Noti Restaurant & Bar Club Street Wed 22 August 7pm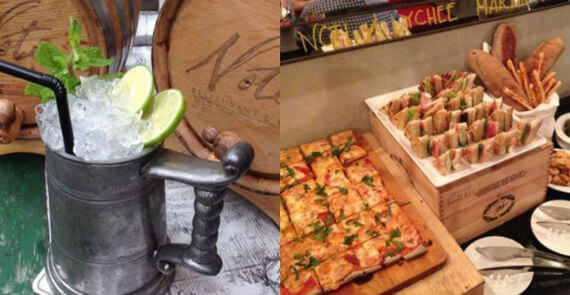 Join the Italian Community in Singapore. Drink, Dine and Unwind with Toni at Noti Restaurant & bar Aperitivo Italiano. Enjoy Aperitivo Drinks & Cocktails with complimentary finger food and Aperitivo style snacks. Brought up in a family of successful restaurateurs in his hometown in the south of Italy, owner and chef Toni Rossetti brings to his very own Club Street restaurant – Noti Restaurant & Bar, a taste of home, tradition and warmth of authentic Italian food from cherished family recipes and the flavors from this bountiful region. In a contemporary interior that exudes a trendy vibe, Toni and his team provide the guests with the consummate dining experience of good food and great hospitality that has become the signature of Noti restaurant and bar. Write A Review
The VIBE" Presents Live Music at McGettigan's Clarke Quay Wednesday 22 August 8pm
Don't Miss this extraordinary Talent. Live Sessions Every Wednesday Night at McGettigan's Clarke Quay featuring a different artist every week with house band Phinneas Brown on Piano and Keys and the awesome Pablo Calzado on Drums. A great night offering $10 beers and more. It's also Ladies Night where the ladies get 4 FREE DRINKS and 25 percent off food. There is no cover charge and it's a great space to get up and have a dance if that helps you chill midweek. Featured singers each and every week. So get on down to Clarke Quay and take a load off. Write A Review
Ladies Night at Zafferano Thursday 23 August 6pm-9pm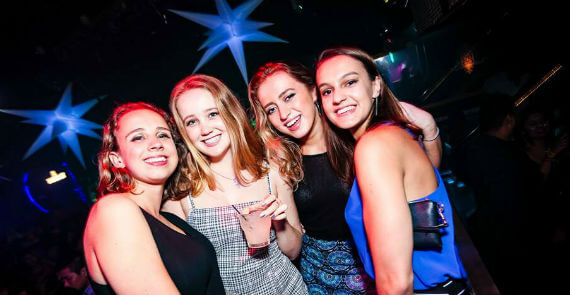 It's Ladies Night Out with free flow prosecco from 6pm to 9pm at Zafferano's Terrace Lounge every Thursday. Enjoy 3-hour free flow tipples. For just $33++, expect a wonderful time at the rooftop lounge with an amazing view of the Marina Bay skyline from level 43 of Ocean Financial Centre with your bffs. Dress code applies, don't forget to put on your dancing shoes with our resident DJ playing everlasting retro and trending hits. Write A Review
Singapore Night Festival till Saturday 25 August 2018, 7:30pm -12am
special thanks to Credit Dave Sim on youtube for this video.
This August, the Singapore Night Festival once again transforms Bras Basah.Bugis into a midsummer's celebration of sorts.  A signature highlight of the festival is the interactive light installations titled Night Lights, which produces installations that will dot the arts & heritage district, or turns the facades of buildings in the vicinity into ephemeral works of wonder. Night owls will enjoy the many events held late into the night brought together by partners and stakeholders in the district such as the National Museum of Singapore, the Peranakan Museum, Singapore Art Museum, National Design Centre and more. Festival goers will also get to immerse themselves in the various street performances by local and international artists. If you're in town, don't miss your chance to see Singapore's heritage, arts and culture in an entirely different light. Write A Review
Silent Disco Asia 2nd Birthday 10pm Saturday 25 August 2018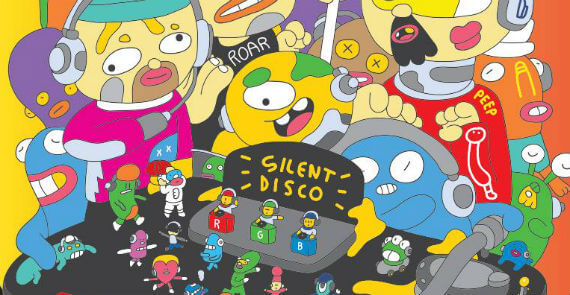 To celebrate two years of bringing you our unique multi-channel LED headphone Silent Disco experience we are be teaming up with the award winning club Ce La Vi to stage our biggest event to date! Not only will this party be the largest Silent Disco to ever take place in Singapore, it will also be the highest. Located 57 floors up and boasting spectacular 360 degree panoramic views of the beating heart of Singapore, the MBS Observation Deck is a tourist attraction in it's own right and is very rarely opened up for public events. Check out what a Silent Disco events look like HERE. Early Bird: $38.00 (inclusive of one drink), Regular: $45.00 (inclusive of one drink) BUY TICKETS Price to visit MBS Observation Deck as a tourist $23.00, Ticket price includes 1 complimentary drink worth $20.00, Ticket also includes admission into Ce La Vi Club Lounge. Tickets are non-refundable. In the case of wet weather and closure of the Observation Deck per Marina Bay Sands guidelines and regulations, an alternate date will be chosen within 3 months of original date and tickets will be transferable Write A Review
Free Flow Tipples at Zafferano's Terrace Sat 25 August 2018 8pm
Come celebrate the weekend at one of the best rooftop bar in Singapore. Enjoy the spectacular view of Marina Bay skyline by night with our 2-hour free flow tipples. At just $28++ per person, both for women and men, possibly the best deal in town. Choose between prosecco, beer or house wine and chill out at the highest rooftop Italian lounge at Ocean Financial Centre! Our resident DJ is all set to keep your foot tapping to trending tunes to party through the weekend Write A Review
Sip & Paint With Merchants Wine Cellar - Duxton Road $68 Sunday 26 August 2pm - 4pm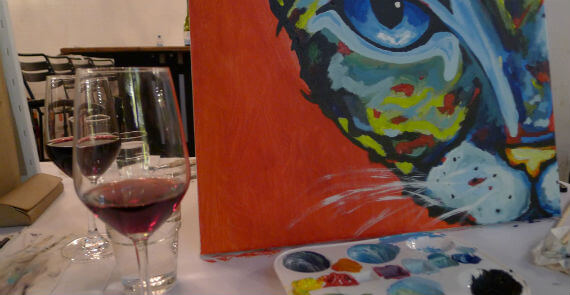 ​Join this Signature Sip & Paint Series at Merchants Wine Store to elevate your spirit and imagination with colour, canvas and vivacious vinos! Enjoy five different delicious, elegant wines, direct from our boutique vineyards - guaranteed to enhance your creativity at our relaxing, fun and inspiring event. Merchants welcomes everyone to kickstart their creative juices onto a canvas with a few glasses of bubbles. All art supplies are provided at this event. Guests are welcome to bring along a photo for inspiration - a beautiful sunset, a beloved pet, a blossoming flower - or unleash your abstract animal - whatever helps to uncork your creativity! So make a date with your friends, significant other or work colleagues for Merchants Sip & Paint, and raise your glass to a new and creative night out in Singapore Write A Review
Exclusive Juan Jackson Photo Session Available Sunday 26-Thursday 30 August 2018 Singapore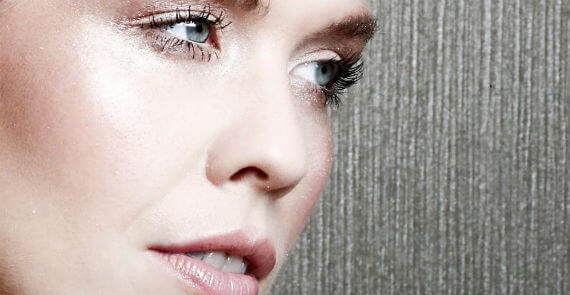 Juan Jackson will be back in Singapore for a limited time Only. His work as a photographer has given him recognition across the globe. Do you need a new headshot that POPS? Does your LinkedIn profile picture need to jump out from the crowd? Juan will deliver exactly what is required to set you apart from your competitors BOOK NOW. Call Moira for booking availablity and rates +65 9789 5262. Write A Review
HotLotz Auction House:The Contents of 130 Emerald Hill: Monday 27 August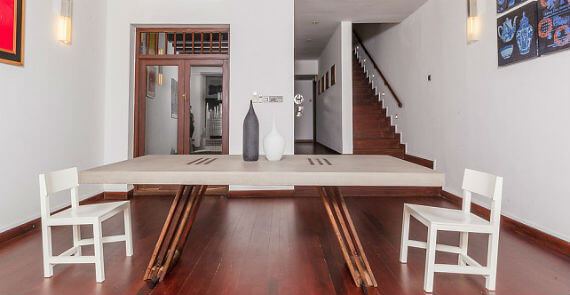 'The Contents of 130 Emerald Hill' is an exceptional single-owner collection of designer furniture, eclectic home decor pieces and art, all showcased in a stunning Singaporean shophouse and priced to sell! Viewing will take place at the property on Friday 24th (3-8pm), Saturday 25th (2-6pm) and Sunday 26th August (2-5pm). Further details can be found in the auction catalogue which is available online and on the HotLotz app. Bidding in this online only auctioncloses on Monday 27th August from 8pm. Write A Review
YOU MAY ALSO LIKE
Morton's Of Chicago Exclusive Lobster Promotion Thursday 30 Aug 2018 5pm onward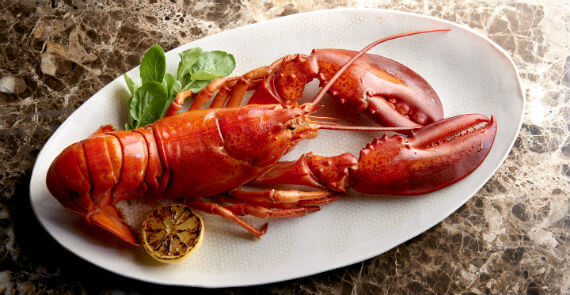 After a month of celebration with their 40th anniversary menu, Morton's is closing the party with an Exclusive Lobster Promotion. On Thursday, August 30 from 5pm to close, enjoy a 2-pound steamed lobster at only SGD$88++ (usual price SGD$104++). Kick up the festivities a notch and indulge in a bottle of Caymus Cabernet Sauvignon Napa Valley for SGD$180++. This beautiful Cabernet offers layered, lush aromas and flavours, including cocoa, cassis and ripe dark berries. Reservations are required, call +65 6339 3740 to RSVP before August 29 to reserve your lobster. Write A Review
Australia Fare at The Fullerton Bay Hotel Friday 31 August 5:30-8:30pm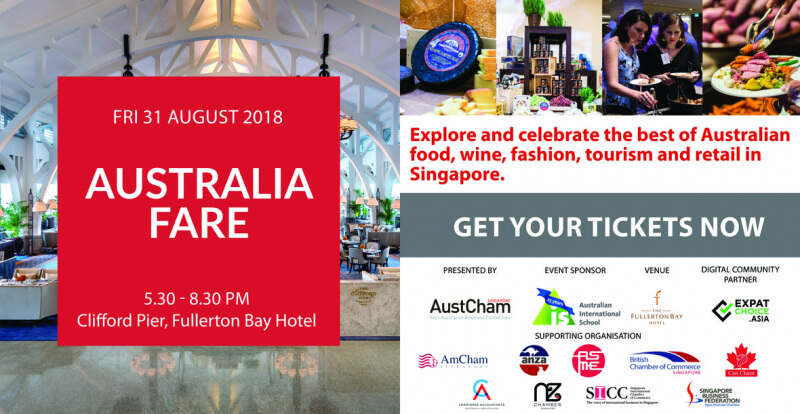 Thinking about Friday night drinks? We've got you covered on Friday 31st August with our Australia Fare event. Join as at the The Fullerton Bay Hotel Singapore for the best tastes from Australia like gourmet sausages from Sidecar Sausages, delicious beef and lamb from The Meat Club, plus party pies, wine, cheese... and a whole lot more. We're also featuring great Australian retail and tourism businesses offering exclusive discounts on the night. Book your tickets here and look out for our special price for our corporate package of 10 tickets if you're bringing friends! Write A Review
Latino Night Post Bar Saturday 1 September 2018 7pm-12 Midnight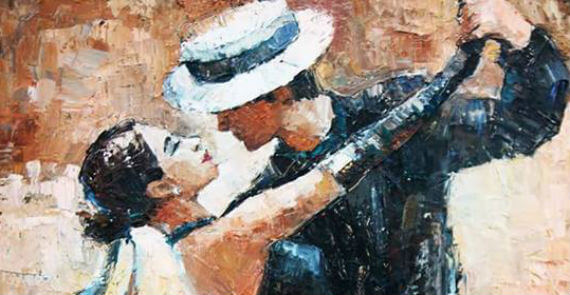 Cover Charge : $20 (inclusive of one complimentary Drink), Dress Code : Smart Casual and salsa-friendly. The Singapore most known Latino Night at Post Bar. Hit the dance floor with salsa beats by our 3-piece band & groove to the sexy rhythm with us.  Happening from 7pm till late, join the party at only $20 nett per person with a welcome drink. Let your hair down & enjoy a bevvy of refreshing drinks. Mojitos, margaritas or El Optimista Tequila shots  What are you waiting for? Get your party started! Write A Review
$5+ Happy Hour Beer, Wine and Spirits All Night at Boaters' Bar ONE°15 Marina
DRINKS AT $5 ALL NIGHT. You know what's better than booze? A sweet deal. No gimmicks, no happy hours. Beer, house spirits, house red and white going at $5+ all night.  One degree and fifteen minutes north of the equator lies ONE°15 Marina Club – your gateway to a wondrous world of unrivalled luxury. Rain or shine, come on down to Boaters' Bar for an evening of good company and fun! Located within the heart of the marina is ONE°15's floating bar, a breathtaking setting for small gatherings at the dockside. A favourite hangout for boaters who just want to kick back after a day on board, Boaters' Bar is the ideal setting for alfresco parties where you can soak in the action and nautical flair surrounding the marina.  Catch live music Saturday 6-9pm. Write A Review
Singapore's Only Dedicated Comedy Club The Merry Lion Nightly Shows from 6pm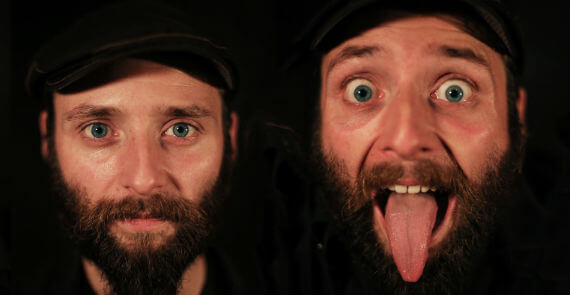 The Merry Lion is the only full-time comedy venue in Singapore. CLICK HERE TO VIEW SHOWS Amazing acts from all over the world, plus regional and local talent, come together to offer you a great show full of fun and laughs. The Merry Lion also has a full bar and food menu. BOOK NOW and roar with laughter. CLICK HERE TO VIEW SHOWS
The Gin Journey Every Saturday 2pm-7pm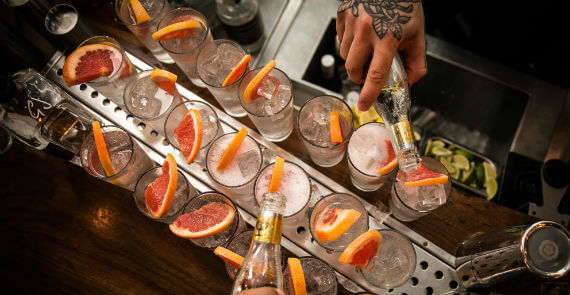 The Gin Journey was founded in London in 2013 and has made it's way to Singapore. Embark on an exploration into the juniper inspired elixir, sipping delicious cocktails and refined gins along the way. Learn about the history of gin and it's connection with Singapore from one of the Gin Journey's expert Gin Guardians. You'll be whisked around to 5 of the cities finest gin drinking establishments by a posh mini bus and most of all have a super lovely time while they take care of everything. Everyone on this soiree will quaff 5 gin cocktails, sip on 5 gins, visit 5 incredible venues, travel on one 'Gini'-bus (if you will), learn loads about gin, spirits, the drinking history of Singapore and of course have an infinate amount of fun. The hottest gin event on the planet has arrived in Singapore and they're ready to show you guys a great time. Write A Review
Ladies Night At Zafferano Every Thursday 6pm-9pm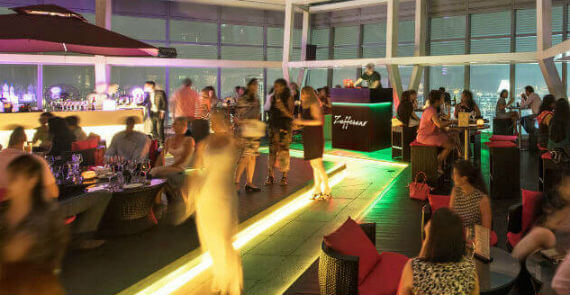 Thursday nights at Zafferano is Ladies Night Out! The perfect time and place to escape after office hours. Gather your girlfriends it's time to chillout and party. Every Thursday at the Terrace Lounge, 6pm - 9pm, Free flow of Prosecco just SGD33++ Write A Review
One-For-One Deals Town Restaurant Mon-Sat 3pm-6pm The Fullerton Singapore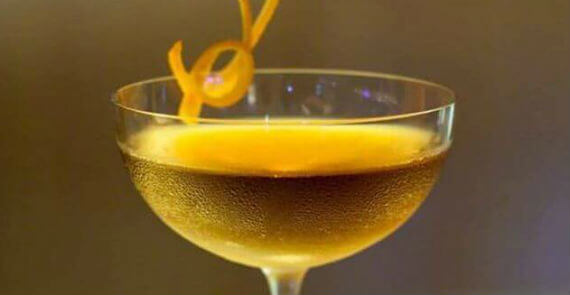 Drink while drinking in the views. Expat Choice is lifting the lid on a well-kept secret: There's a tempting range of drink deals at The Fullerton Hotels Singapore. If you have an afternoon to while away, grab a seat on the al fresco deck of Town Restaurant and enjoy the balmy breeze while you enjoy one-for-one deals on beers, spirits and wines from 3.00 p.m. to 6.00 p.m. From its cool interior designed along clean lines, with seats finished in leather. Town Restaurant is perfect for a power breakfast, casual business lunch, One-for-one deals or pre-theatre dinner. *Prices are subject to 10% service charge and prevailing government taxes. The hotel reserves the right to terminate or amend promotional details without prior notice. Write A Review
1-for-1 Tiger Beer Draught: Half Pint $15* and Full Pint $18*
1-for-1 House Pour Spirits: $17* per glass
1-for-1 House Pour Wine: $19* per glass
Post Cocktails: $15* per glass
$8 pints and your fave spirits before 8pm Mon to Sat Weekly at The Brightside Duxton Hill
Named after the Monty Python song "Always Look on The Bright Side of Life". It's a little bit silly, but let's face it, life can be jolly rotten some times, so we say bugger it, let your hair down and come laugh. Its biggest draw is the happy hour deals - $8 until 8pm for draft beers (Connor's Stout Porter and Asahi Super Dry), house wines and house pour of your favourite hard liquor. If you're more of a cocktails-person and lament that happy hours usually don't include cocktails, you'll be pleasantly surprised to find Pimms Lemonade cocktails on the menu here.  The Brightside takes its food seriously and the kitchen is helmed by Soh Wei Da who worked at Phat Cat Laundry prior to this. Bar bites include sticky chicken wings ($8-$15), spam fries ($7-$12) and seriously addictive Thai fishcakes ($8-$15). Write A Review
The Ranch Steakhouse "Great Steaks, Humbly Priced!" at Clarke Quay
Are you ready for a totally new experience in dining?  How about something fresh, exciting and out of the ordinary to tempt your taste buds?  If you are a meat lover and beef connoisseur get ready for an unforgettable experience. The well-known and loved Aston's chain has opened a classic steakhouse at Clarke Quay in Downtown Singapore. It includes an exceptional dining area with an outdoor bar and seating to take advantage of the vibrant parade of passer-by's, The RANCH Steakhouse & Bar is located at The Foundry, Clarke Quay #01-15. Call in, you may just snag a table! Write A Review
Ginett Restaurant & Wine Bar hosts 'Bangkok's favourite French chef', Hervé Frerard, Has Arrived
Ginett Restaurant & Wine Bar plays host to one of Thailand's most revered chefs, French native, Hervé Frerard. Hervé is bringing his inexhaustible joie de vivre for French cooking to Singapore for the first time, and will be treating the patrons of Ginett to an exclusive menu featuring some of his most-loved signature dishes. Ginett is a contemporary restaurant and wine bar in Singapore's historic Arts District. Situated at 200 Middle Road, Ginett is a go-to destination for guests looking for a relaxing yet buzzy escape. Hearty European favourites, superb French wines from $6 a glass all day long, quick and easy set lunches and late weekend brunches, are all part of Ginett's wide-ranging offering, making it a memorable and accessible experience for everyone. Write A Review
First Sunday of The Month Sunday On The Hill with kult kafé Sunday 2 September 3pm-10pm  
A special dog edition of Sunday on the Hill with Tito's Handmade Vodka! Housed in a Colonial-era mansion surrounded by coconut trees and greenery, Kult Kafe is the perfect escape for a laid-back, bohemian and off-the-beaten track experience. With regular art and music events on the calendar, Kult Kafe has hosted outdoor screenings of animated films, live bands, DJs, poetry performances, samba dancers and more. Sunday is a chilled out family-friendly affair with great music, drinks deals, kids activities and BBQ. Held on the first Sunday of every month, Sunday on the Hill is a laid-back daytime get-together in the gardens of Emily Hill. < Write A Review
Music by Sideshow DJs and guests
Craft beer on draft, cocktails and more by Kult Kafé
Gourmet sausages and burgers from Sidecar Sausages
Vegetarian street food by Banyan Tamarind Foods
Free entry, kid and dog-friendly
Time: 3pm-10pm, Free entry, kid and dog-friendly. Taxi / Driving: Head up Sophia Road beside Peace Centre. Stay on the road to the top of the hill and when the road forks at St Margarets Primary School, take the left (Upper Wilkie Road). We're at the end of Upper Wilkie Road, beside Hangout Hotel.
Beerfest Asia 2018 Thursday 30 Aug 4:00pm - Sunday 2 September 11pm
Regular (Advance Pass) - $ 20.00 VIP / Group Buy deals available *Additional booking fees apply BUY HERE. 2018 marks our 10th year of bringing great beer, great entertainment to Singapore. What a milestone. Our X Edition promised to be the best ever and you have to be be there. BUY HERE To celebrate this special year (10th year anniversary), the organisers have upgraded everything from newa brand  venue to +600 beers & entertainment. Beerfest Asia will transform into a family carnival on Sunday with inflatables and games stalls, suitable for children and pets. Beer Workshops and Comedy sessions will be back in action too. BUY HERE
Rock Cafe SG Quiz Night with Shaun McEwan Monday 3 September 2018 7pm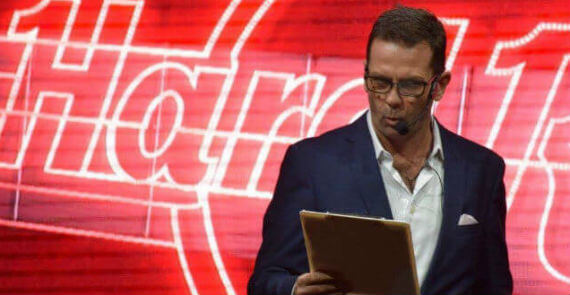 Hard Rock Quiz night is a blast. Kicks off at 7:00 PM. Whether you're coming alone, in pairs or a team, it's a fun way to meet new people or bond closer with your friends! Come along for some real good fun! Prizes up for grabs for the winners each month. Reserve your slots today! Singapore is a bustling cosmopolitan city with diverse cultures and religions that offers a world of culinary experiences for its guests, which makes it the perfect location for a Hard Rock Cafe. The two-story Hard Rock Cafe Singapore is located in the heart of this vibrant city, in its entertainment and retail epicenter. Choose from a range of mouthwatering selections on the menu, which includes American classics like the Legendary® Burger as well as a few local favorites inspired by the signature flavors of Singapore. Write A Review
Beach Brunch Beats at FOC Sentosa Sat 8 Sept, 12 Midday till 4.00 pm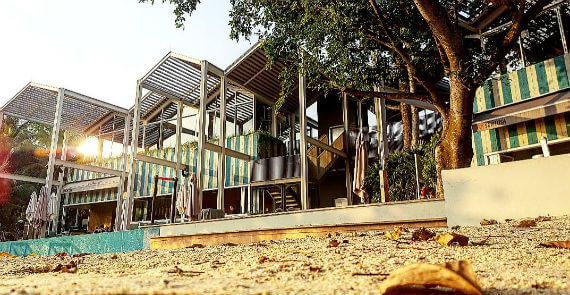 Beach Bar - Pool Deck - Cabanas. Beach Brunch Beats is coming back, folks! We hope you have had great holidays and you are coming back with a lot of positive energy to burn with us at the beach! Definitely, not an ordinary Brunch, see for yourself. Fun Mediterranean Beach Experience! LIVE MUSIC Great funky beach beats by best DJs in town! BRUNCH Fine Fun Food & Drinks: Bites & Tapas pass around and 5 different live cooking stations! Plenty to indulge in! FREE FLOW
Delamotte Brut Champagne
Spanish Gin & Tonic Culture - Featuring our signature G&Ts
Aperol Spritz
Pure Blonde Beer - most drinkable & refreshing beer on the beach!
Brunch  $88++ or Brunch + Free Flow $138++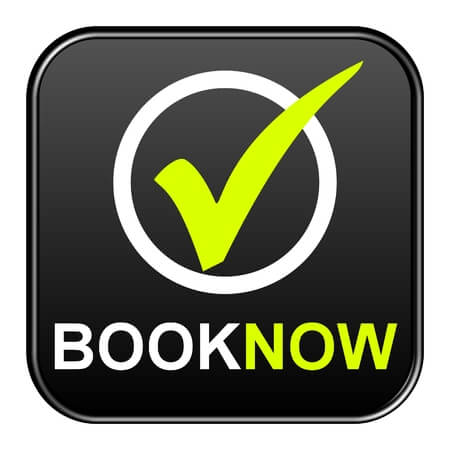 10th Anniversary Edition The Podium Lounge 14-16 September 2018
The Podium Lounge Pre-Sale Exclusively for American Express Cardholders starts on Thursday 28 June. Tickets at just $158 instead of $188 in advance and $218 on the door via:www.podiumlounge.com/sg Singapore's largest and most glamorous, celebrity after-parties celebrate 10 consecutive years at The Ritz-Carlton, Millenia this Grand Prix Season Singapore 2018 Friday 14 September, Saturday 15 September & Sunday 16 September. < More Here
Wine Discovery Night With The Expat Fairs Wednesday 19 September 4pm-9:30pm Free Admission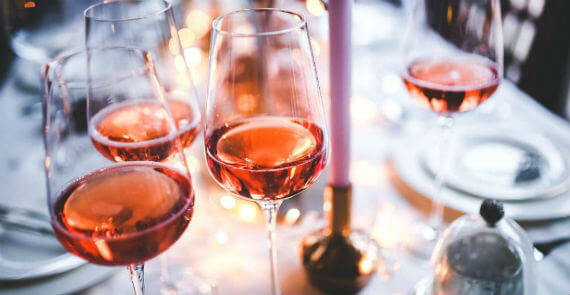 Discover new wines and revisit your old favourites on Wine Discovery Night at Winestone, Mercure Singapore on Stevens. Sample from a collection of over 25 wine merchants in a perfect venue, surprise yourself with new tastes, and have a delightful time mingling with other wine enthusiasts. BOOK HERE This Modern European restaurant, late-night bar and wine store specialises in exquisite wine selections, distinguished by the experience and knowledge of its wine ambassadors. Wine lovers and visitors enjoy free admission to Wine Discovery Night. BOOK HERE Optional snack pairings from Winestone are available at $25 per tasting, entitling you to a 25% off à la carte dinner voucher on the night, or next visit. Enjoy a discounted corkage fee when you purchase bottled wines from merchants, and drink at the venue. Write A Review
The Galaxy Ball Beyond The Stars Saturday 20 October 2018 6:30pm-1:30am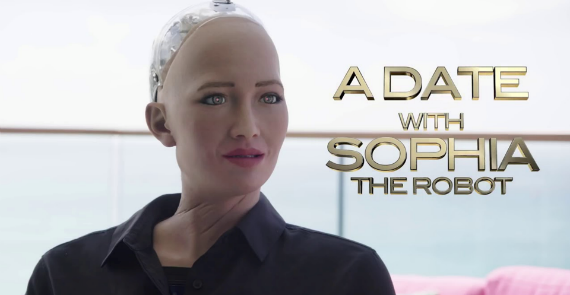 The Sarah -Grace Sarcoma Organisation Singapore (Kick Sarcoma) Charity NO- 201411287Z invites you to The Galaxy Ball: Beyond the STARS (Science, Technology, Artificial Intelligence and Research). View Sophia's interview with Will Smith here. On Saturday, 20 October 2018 The St. Regis Singapore, starting at 6.30pm cocktail reception and 7.30pm for dinner. With Special Galactic Host: Sophia, The Humanoid Robot & Guest of Honour: His Excellency, Mr. Bruce Gosper, Australian High Commissioner. Dress Code: Black Tie of the Future. Write A Review
YOU MAY ALSO LIKE
Enjoy it all in Singapore