What do you think about Things To Do In Singapore?
Main Video: The Christmas and New Year's Day Set Lunch at Jamie's Italian Forum is available from 11.30am to 3.30pm at *$80++ per person. For every paying adult, one child (12 years and below) gets to dine on a Jamie's Italian kid's meal for free. The New Year's Eve Set Dinner is available from 6pm at *$148++ per person. * Add on free-flow house red and white wines, Prosecco, draft beer and soft drinks at an additional $45++ per person.
In true Singapore style, things just keep on getting hotter and hotter.
Festivals, music, fairs, street carnivals, art, all sorts of entertainment lay ahead in the final weeks of 2018.
HOT FIND: Sbagliato "FREE" Free Flow Red & White Wine 6pm-8pm Thursday 13 December 2018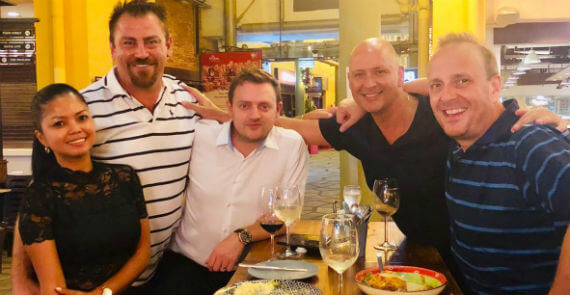 A great atmosphere is offered here at this hidden gem. Known to many as a popular set lunch haunt, Sbagliato offers delicious home cooked, italian fare, cooked and served by two of Singapore's most charismatic Italians, with your host Marcello Mazzotta. Thursday night come down with a group after work and drink Free Flow- FREE. Yes correct. But, this is a BIG SECRET, so don't go telling all of your friends as you will never get a table. All Marcello ask's is for you to order one of the delicious dishes in the menu. The pizza is awesome, pasta aplenty and heaps of small bites to keep you munching. contact and location
Ladies Night at Zafferano Thursday 13 December 2018 6pm-9pm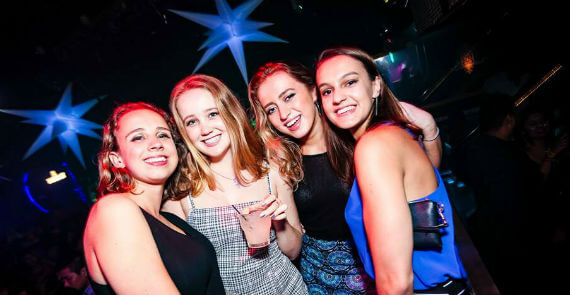 It's Ladies Night Out with free flow prosecco from 6pm to 9pm at Zafferano's Terrace Lounge every Thursday. Enjoy 3-hour free flow tipples. For just $33++, expect a wonderful time at the rooftop lounge with an amazing view of the Marina Bay skyline from level 43 of Ocean Financial Centre with your bffs. Dress code applies, don't forget to put on your dancing shoes with our resident DJ playing everlasting retro and trending hits. Write A Review
Loewen Garden's Christmas Market Saturday, 15 December 2018 9am-1pm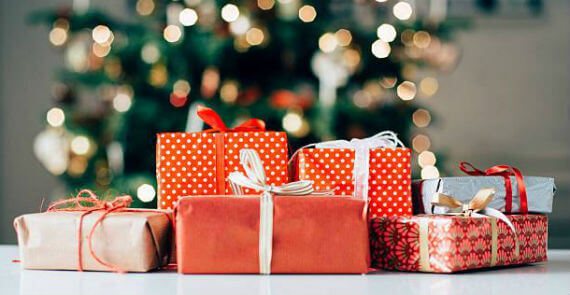 Loewen Gardens Christmas Market is a wonderful mix of organic vegetables, cheeses, breads, olive oils and jams and chutneys are available to buy. Come enjoy vendors offering gorgeous Christmas treats and while you are there, enjoy a delicious breakfast menu from the cafe or a freshly brewed cup of coffee. contact and information
Faith & Freedom: The Music of George Michael 8pm Friday 14 and Saturday 15 December 2018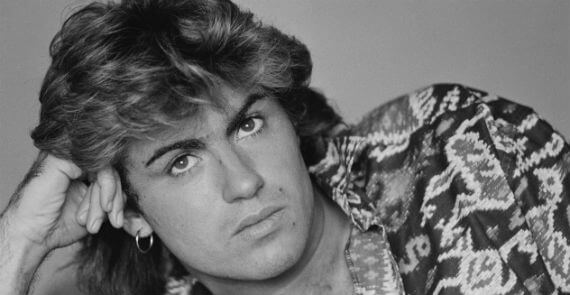 Faith & Freedom: The Music of George Michael is a unique concert in Singapore performed at 8pm Friday 14 and Saturday 15 December 2018, celebrating the incredible music of George Michael with songs spanning both his days as front man of Wham! and his incredible solo career. BOOK HERE
Free Flow Tipples at Terrace Lounge Zafferano Saturday 15 + 22 December 2018 8pm-10pm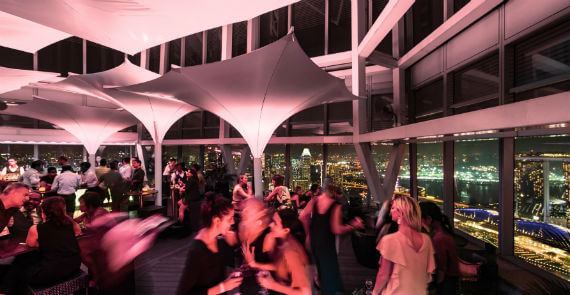 Rejoice and unwind on level 43 at Zafferano's Terrace Lounge with a spectacular view of the Marina Bay skyline on Saturday night. Enjoy 2-hour free flow of Prosecco, beer or house wine from 8pm to 10pm with SIXFAEZ spinning trending tunes all at just $42++. That's not all, amazing bottle deals are available as well to keep the party mood going. Stylish chic dress code applies (no shorts and beach footwear permissible). contact and location
Aperitivo Italiano Noti Restaurant & Bar Club Street Wednesday 19 December 7pm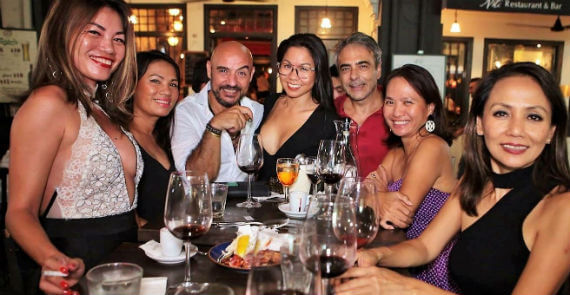 Join the Italian Community in Singapore. Drink, Dine and Unwind with Toni at Noti Restaurant & bar Aperitivo Italiano. Enjoy Aperitivo Drinks & Cocktails with complimentary finger food and Aperitivo style snacks. Brought up in a family of successful restaurateurs in his hometown in the south of Italy, owner and chef Toni Rossetti brings to his very own Club Street restaurant – Noti Restaurant & Bar, a taste of home, tradition and warmth of authentic Italian food from cherished family recipes and the flavors from this bountiful region. In a contemporary interior that exudes a trendy vibe, Toni and his team provide the guests with the consummate dining experience of good food and great hospitality that has become the signature of Noti restaurant and bar. Write A Review
The VIBE" Presents Live Music at McGettigan's Clarke Quay Wednesday 19 December 8pm
Don't Miss this extraordinary Talent. Live Sessions Every Wednesday Night at McGettigan's Clarke Quay featuring a different artist every week with house band Phinneas Brown on Piano and Keys and the awesome Pablo Calzado on Drums. A great night offering $10 beers and more. It's also Ladies Night where the ladies get 4 FREE DRINKS and 25 percent off food. There is no cover charge and it's a great space to get up and have a dance if that helps you chill midweek. Featured singers each and every week. So get on down to Clarke Quay and take a load off. Write A Review
No One Does Christmas Day Lunch Quite Like Jamie's Italian VivoCity and Forum Tuesday 25 December 2018
This festive season, Jamie's Italian adds a touch of sparkle to celebratory menus at VivoCity and Forum, offering mouthwatering Italian fare with the signature Jamie Oliver twist and staying true to their ethos of sourcing sustainably and using higher welfare, free-range and traceable produce wherever possible.  The Christmas Day and New Year's Day Lunch Semi-buffet is available from 11am to 3.30pm at *$100++ per adult and $50++ per child (12 years old and below). For every paying adult, one child gets to dine on a Jamie's Italian kid's meal for free. contact and location
New Year's Eve Party Spectacular at LATITUDE Bistro by the water at ONE°15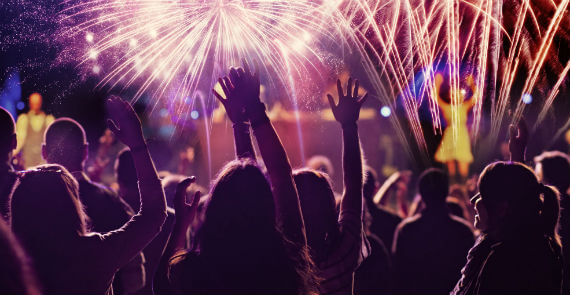 Ring in 2019 in style at ONE°15. Indulge in a sumptuous buffet spread while ushering in the New Year at the rooftop terrace. Enjoy the gorgeous panoramic view of the marina while grooving to great beats by guests DJs. Part with free-flow house pour wines, beer and spirits, and countdown to the New Year with the Marina Bay fireworks in the backdrop. Buffet Dinner at LATITUDE Bistro (7pm – 10pm),  Free-flow Alcohol, Guest DJs, Photo booth, Fireworks Countdown Party at Rooftop Terrace (10pm – 12am). Ticket Prices Early Bird & ONE°15 Marina Members (Before 15 Dec): $158+, Regular Ticket (Before and on 30 Dec): $178, Walk-in (On 31 Dec): $198. For enquiries and ticket purchase, please visit LATITUDE Bistro at Level 1, call +65 6305 6982 or email [email protected]
I'm A Rockstar...2019 New Year's Eve Countdown Party with Hard Rock Cafe Singapore
Ready to party and be treated like a Rock Star this New Year's Eve? Ring in 2019 at the Hard Rock Cafe Singapore with live performances by Singapore's hottest rock band Tabula and jiggy the last hours of the year away with your favourite Stereophonics, Foo Fighters, The Killers and Oasis songs. There will also be a midnight countdown.Packages for 2 guests include your favourite platter, a bottle of Prosecco and party favours. Come dressed as your favourite Rock Star and stand a chance to take home a bottle of Magnum Tattinger worth $400. Check Packages Here.
Sunday Social Market 13 January 2019 12 Midday till 10pm
Sunday Social returns to Camp Kilo Charcoal Club for another wholesome day of music, food and shopping!  The Sunday Social Market is a passion project of DJ Zig Zach and Jade Amar, with two very different backgrounds: Music and Fashion. Expect some good ol' House music, artisanal bakers and crafters, interior decor, fashion accessories and of course the hearty roasts from Camp Kilo Charcoal Club. contact and location
AustCham ANZ Australia Day Ball Friday 25 January 2019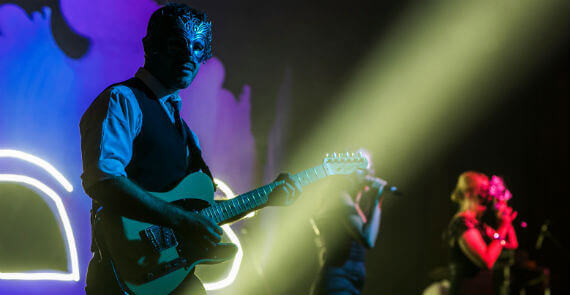 In 2019 we will be all aboard the East Orient Express to Australia Day, with a glamorous night evoking the experience of first class rail journeys through the East Orient in a bygone era.  Click here to check out the raffle prizes that you can look forward to. contact and location
The Clairvoyants Live April 18 2019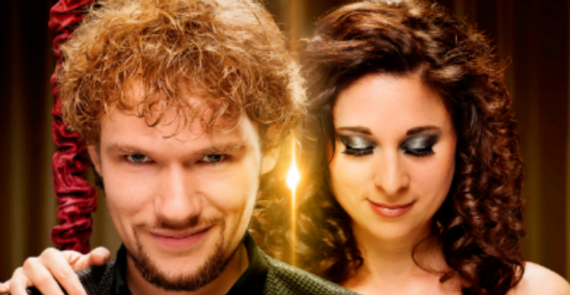 From spellbound audiences and sold-out shows across the globe, the whole world is puzzled by THE CLAIRVOYANTS! AND SINGAPORE IT'S YOUR TURN NOW. The World Champions of Mindreading, Thommy Ten and Amelie Van Tass are coming to Singapore to open up a fabulous new world of mentalism and unique illusions! SINGAPORE! get ready to experience the world of jaw-dropping Clairvoyance, mental magic masterpieces as Thommy and Amelie leave you thought- provoked, puzzled and befuddled. Their show offers SPECTACULAR & AMAZINGLY ENTERTAINING elements of modern masterpieces of trickery and unforgettable moments filled with  fun! Thommy Ten & Amélie have astounded audiences on various TV shows including NBC's 'America's Got Talent' where they became 2nd prize winners and bewitched and befuddled not only the millions of viewers at home but also the judges Heidi Klum, Mel B, Simon Cowell and Howie Mandel. Tickets Here
$5+ Happy Hour Beer, Wine and Spirits All Night at Boaters' Bar ONE°15 Marina
DRINKS AT $5 ALL NIGHT. You know what's better than booze? A sweet deal. No gimmicks, no happy hours. Beer, house spirits, house red and white going at $5+ all night.  One degree and fifteen minutes north of the equator lies ONE°15 Marina Club – your gateway to a wondrous world of unrivalled luxury. Rain or shine, come on down to Boaters' Bar for an evening of good company and fun! Located within the heart of the marina is ONE°15's floating bar, a breathtaking setting for small gatherings at the dockside. A favourite hangout for boaters who just want to kick back after a day on board, Boaters' Bar is the ideal setting for alfresco parties where you can soak in the action and nautical flair surrounding the marina.  Catch live music Saturday 6-9pm. Write A Review
Singapore's Only Dedicated Comedy Club The Merry Lion Nightly Shows from 6pm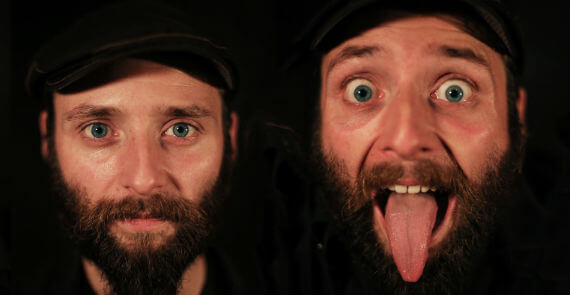 The Merry Lion is the only full-time comedy venue in Singapore. CLICK HERE TO VIEW SHOWS Amazing acts from all over the world, plus regional and local talent, come together to offer you a great show full of fun and laughs. The Merry Lion also has a full bar and food menu. BOOK NOW and roar with laughter. Every Week You Can Expect Sunday Session,  an open mic session with immediate feedback to the performers from the audience and fellow comics. $5 min spend. Monday Night Comedy  is an open mic show. 8.30pm and it's Free admission Thursday Night Comedy is brought to you by Comedy City SG. The best of the Monday Night Comedy open mic'ers plus a guest spot to close the show. $10
 
The Gin Journey Every Saturday 2pm-7pm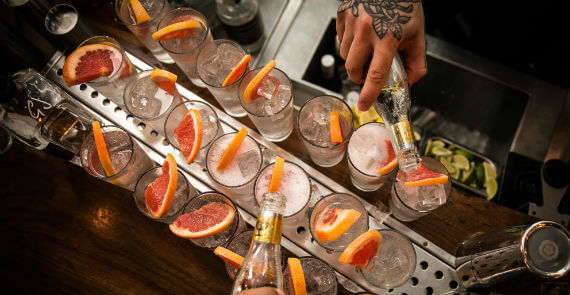 The Gin Journey was founded in London in 2013 and has made it's way to Singapore. Embark on an exploration into the juniper inspired elixir, sipping delicious cocktails and refined gins along the way. Learn about the history of gin and it's connection with Singapore from one of the Gin Journey's expert Gin Guardians. You'll be whisked around to 5 of the cities finest gin drinking establishments by a posh mini bus and most of all have a super lovely time while they take care of everything. Everyone on this soiree will quaff 5 gin cocktails, sip on 5 gins, visit 5 incredible venues, travel on one 'Gini'-bus (if you will), learn loads about gin, spirits, the drinking history of Singapore and of course have an infinate amount of fun. The hottest gin event on the planet has arrived in Singapore and they're ready to show you guys a great time. Write A Review
One-For-One Deals Town Restaurant Mon-Sat 3pm-6pm The Fullerton Singapore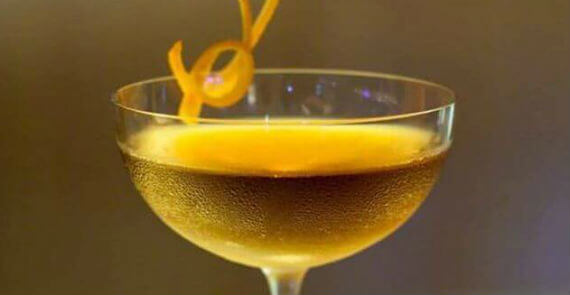 Drink while drinking in the views. Expat Choice is lifting the lid on a well-kept secret: There's a tempting range of drink deals at The Fullerton Hotels Singapore. If you have an afternoon to while away, grab a seat on the al fresco deck of Town Restaurant and enjoy the balmy breeze while you enjoy one-for-one deals on beers, spirits and wines from 3.00 p.m. to 6.00 p.m. From its cool interior designed along clean lines, with seats finished in leather. Town Restaurant is perfect for a power breakfast, casual business lunch, One-for-one deals or pre-theatre dinner. *Prices are subject to 10% service charge and prevailing government taxes. The hotel reserves the right to terminate or amend promotional details without prior notice. Write A Review
1-for-1 Tiger Beer Draught: Half Pint $15* and Full Pint $18*
1-for-1 House Pour Spirits: $17* per glass
1-for-1 House Pour Wine: $19* per glass
Post Cocktails: $15* per glass
$8 pints and your fave spirits before 8pm Mon to Sat Weekly at The Brightside Duxton Hill
Named after the Monty Python song "Always Look on The Bright Side of Life". It's a little bit silly, but let's face it, life can be jolly rotten some times, so we say bugger it, let your hair down and come laugh. Its biggest draw is the happy hour deals - $8 until 8pm for draft beers (Connor's Stout Porter and Asahi Super Dry), house wines and house pour of your favourite hard liquor. If you're more of a cocktails-person and lament that happy hours usually don't include cocktails, you'll be pleasantly surprised to find Pimms Lemonade cocktails on the menu here.  The Brightside takes its food seriously and the kitchen is helmed by Soh Wei Da who worked at Phat Cat Laundry prior to this. Bar bites include sticky chicken wings ($8-$15), spam fries ($7-$12) and seriously addictive Thai fishcakes ($8-$15). Write A Review
The Ranch Steakhouse "Great Steaks, Humbly Priced!" at Clarke Quay
Are you ready for a totally new experience in dining?  How about something fresh, exciting and out of the ordinary to tempt your taste buds?  If you are a meat lover and beef connoisseur get ready for an unforgettable experience. The well-known and loved Aston's chain has opened a classic steakhouse at Clarke Quay in Downtown Singapore. It includes an exceptional dining area with an outdoor bar and seating to take advantage of the vibrant parade of passer-by's, The RANCH Steakhouse & Bar is located at The Foundry, Clarke Quay #01-15. Call in, you may just snag a table! Write A Review
Wine Club by ESQUINA Friday and Saturday Nights 10pm-Late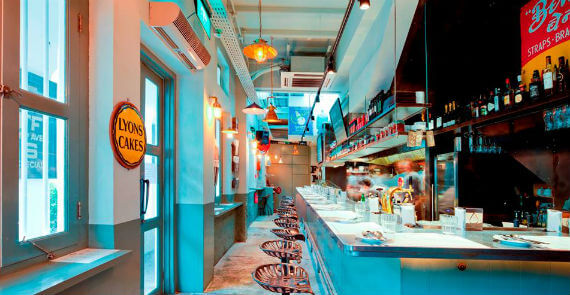 Featuring one of Singapore's most extensive wine-by-the-glass programmes from boutique producers from Spain and beyond.  Held on the second floor of ESQUINA on Friday and Saturday nights, this vino soirée is the perfect way to kickstart the weekend.  Expect a rotating weekly feature of at least 12 wines by the glass all priced at $14++ All wines are hand-selected from the best wine regions in Spain including well-loved Rioja to lesser-known but equally exciting Penedes and Rias Baixas. Head Chef Carlos Montobbio's personal favourites will also be listed under the weekly 'Chef's Choice', revealing his own recommendation for the week.  A surprise 'Wine of The Week' priced at $78++ a bottle will also be showcased, encapsulating the essence of these artisanal wines and their makers. On top of the myriad of delicious quality wines by the glass, Chef Carlos' modern Spanish bar bites menu have also been thoughtfully curated to kick off the weekend fun at ESQUINA. Write A Review
Ginett Restaurant & Wine Bar With Chef Hervé Frerard
Ginett Restaurant & Wine Bar plays host to one of Thailand's most revered chefs, French native, Hervé Frerard. Hervé is bringing his inexhaustible joie de vivre for French cooking to Singapore for the first time, and will be treating the patrons of Ginett to an exclusive menu featuring some of his most-loved signature dishes. Ginett is a contemporary restaurant and wine bar in Singapore's historic Arts District. Situated at 200 Middle Road, Ginett is a go-to destination for guests looking for a relaxing yet buzzy escape. Hearty European favourites, superb French wines from $6 a glass all day long, quick and easy set lunches and late weekend brunches, are all part of Ginett's wide-ranging offering, making it a memorable and accessible experience for everyone. Write A Review
YOU MAY ALSO LIKE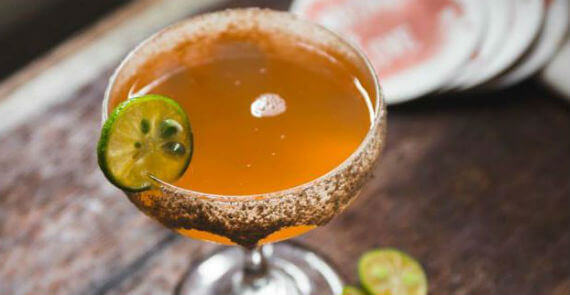 Image courtesy Nutmeg & Clove Singapore FaceBook page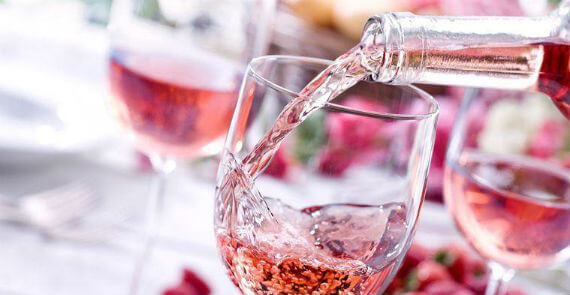 Image courtesy Pandora's Garden FaceBook page