What do you think about Things To Do In Singapore?
Main Video and Image: A rare opportunity – Wine Appreciation Dinner Wed, 27 February 2019, 7pm with award-winning wine producer and owner of Quinta do Zambujeiro, Mr Emil Strickler. At $88++ per pax,  4 course dinner, all selectively prepared to go perfectly with the chosen wines. The Ranch Steakhouse, you'll be captivated by delectable aromas from our mouth-watering cuts of meat. Order your preferred steak and it will be cooked to perfection by our artisan chefs. Bookings Essential.
In true Singapore style, things just keep on getting hotter and hotter.
Festivals, music, fairs, street carnivals, art, all sorts of entertainment lay ahead in 2019
Glamorous Giving Fashion & Homewares Clearance Sale Wed 20 Feb 6pm & Thurs 21 Feb 10am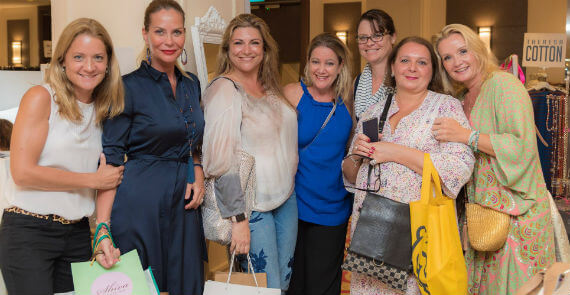 Glamorous Giving, the fashion, accessories and homewares clearance sale started and organised by jewellery brand Stones that Rock, will be back at the Orchard Rendezvous Hotel for Edition 11 on Wednesday 20 Feb 6pm & Thursday 21 February 2019 10am. The event features 60 independent local brands, designers and boutiques all selling their stock at clearance prices in support of the Singapore Committee for UN Women. At Glamorous Giving shoppers are able to buy quality pieces at great prices - end of line, end of season and sample stock, with many items priced to clear. contact and location
Thirsty Thursday 2 Hours "FREE" Free Flow at Sbagliato Kitchen & Bar Thursday 21 February 2019 6pm-8pm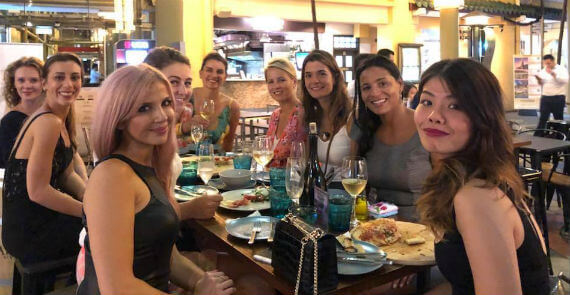 THIRSTY THURSDAY 6 PM - 8 PM There are only two reasons to drink wine. If you're thirsty, to quench it, or if you're not thirsty... to prevent thirst. 2 HOURS FREE FLOW WINES. SBAGLIATO Kitchen & Bar is an authentic and affordable Italian culinary journey in Singapore. It is a concept that combines the best Italian recipes with a Fun Dining and Fine Drinking experience. SBAGLIATO is a new venue where you can enjoy time with friends and colleagues and always feel like you are part of the family.
Gin&Tonic Night The Hangar on Arab Street Thursday 21 Feb 2019 7pm-10pm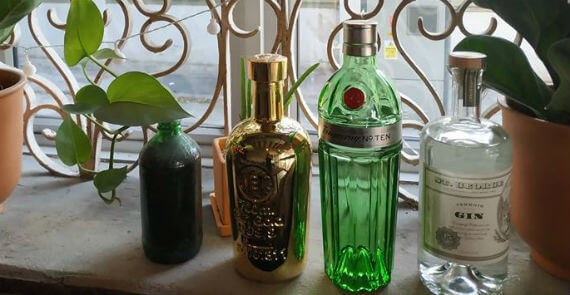 We know many of you love their gins and that's why The Hangar decided to organise, together with Wine Exchange Asia Pte Ltd, a night of gin&tonic and as usual, casual fun and music at The Hangar, 25 Arab Street at a cool $60 inclusive of 7 G&T + food. Taste 7 different gins paired with Fevertree tonic, eat 5 delicious tapas to go with the G&T and learn more about the world of artisanal gin. Tickets are mandatory to take part in this special evening since The Hangar only have 20 places available! More details HERE, Get your ticket HERE
Book A Tour Monday 18 Feb to Friday 22 Feb 2019 @ Etonhouse Preschool 215 Upper Bukit Timah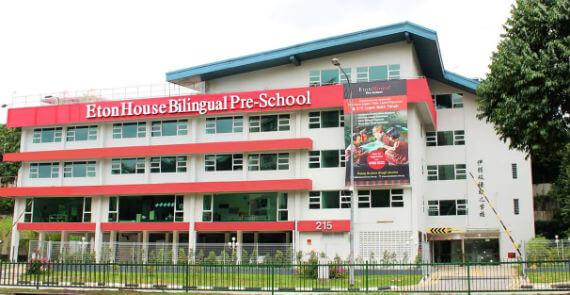 Visit us at Upper Bukit Timah to enjoy a waiver of reg fee ($535)* Chinese is a life skill. Not just a subject. Our bilingual curriculum empowers children to communicate fluently and effectively in both English and Chinese. Most importantly, children develop a genuine enthusiasm for learning.  Visit our campus at Upper Bukit Timah to experience it for yourself. 
Waiver of reg fee ($535) from 18 - 22Feb  Distinguished curriculum - At EtonHouse, our teachers go the extra mile to deliver a distinctive education. Through an inquiry curriculum that responds to children's interests, your child will develop a sound foundation in science, maths, arts and languages along with social competence, problem solving and creative thinking skills. Strong bilingual programme - Our immersive and engaging approach to language learning ensures that your child will pick up Chinese and English spontaneously and effectively. Innovative facilities - Your child will enjoy our large indoor play space, rooftop garden and dedicated studios for both visual and performing arts. 
From 18th to 22nd Feb, we are offering a waiver of registration fee worth S$535*. Book your school tour now to learn more. *T&Cs apply
Matilda The Musical Thurs 21 Feb - Sun 10 March 2019
"Matilda The Musical" is the multi-award winning musical from the Royal Shakespeare Company, inspired by the beloved book by the incomparable Roald Dahl. With book by Dennis Kelly and original songs by Tim Minchin, Matilda The Musical is the story of an extraordinary little girl who, armed with a vivid imagination and a sharp mind, dares to take a stand and change her own destiny. Winner of over 85 international awards, including 16 for Best Musical, Matilda The Musical is now in its seventh year in London where it continues to delight audiences of all ages. 'Writer Dennis Kelly and composer and lyricist Tim Minchin go to the top of the class with this anarchically joyous, gleefully nasty and ingenious musical adaptation of Roald Dahl's story' - The Guardian From 21 February at Marina Bay Sands
The Monarchy Friday 22 February 2018 Ultra Lounge Welcomes Ku De Ta Bali Resident Glynn Tandy (UK)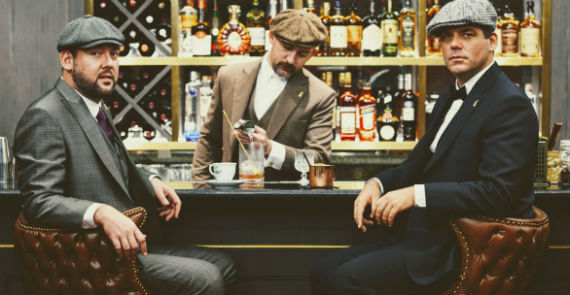 The Monarchy Cocktail Bar & Ultra Lounge at 56 / 58 Tras Street offers a long-awaited, permanent and spiritual home for the wildly popular Monarchy nights that were acclaimed for playing host to both Royalty and celebrities alike on the rooftop of OUE Bayfront. Monarchy Ultra Lounge welcomes Ku De Ta Bali Resident Glynn Tandy (UK) this Friday 22 February, who'll be joined by former Pangaea Resident Patrick Oliver (USA) for the launch of new club night 'BLUE BLOOD' - a music journey running deep through the veins of Asia's Music Royalty! Full Details Here  More on The Monarchy Here
Havana Social Club Live at Intermission Bar - at The Projector Fri 22 Feb 2019 10:30pm-1:30am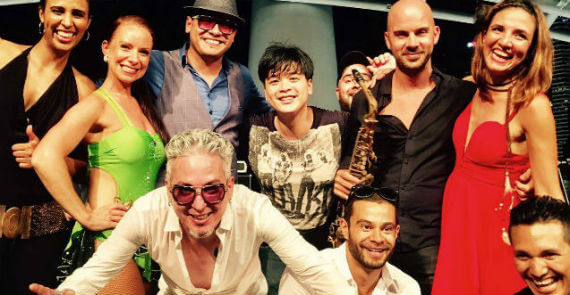 "No Cover" Doors open at 10pm for drinks, Show Starts at 10:30pm. Havana Social Club Live at Intermission Bar -The Projector. Performing Salsa , Merengue,Cha Cha Cha , Bachata, Regaetton and More....Havana Social Club is a group that specialize in cuban music and from latin america, the main purpose of the band is to expose more of the cuban culture and their music in Asia and the world. The group was formed by Pablo Calzado Morales (Cuban Drummer and Percussionist). Havana SC has members from Cuba, Singapore, Venezuela, Colombia, USA who all share the same passion for the sound and the vibrancy of the cuban and latin music. contact and location
The Merry Lion presents Aidan Killian FAKING IT - Fri 22 Feb + Sat 23 Feb 8pm SHARP door open 6:30pm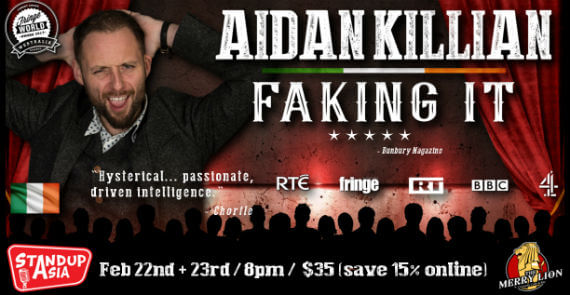 Aidan Killian is an Irish comedian comes to Singapore Friday 22 Feb and Saturday 23 Feb 2019 Tickets Here with his unique and passionate style of comedy which often leaves the audience thinking and feeling better about themselves and the world. He has been described as a 'Master class in satire' - Bunbury Magazine ★★★★★. Sharing the stage will be Singapore's rising comedy star, Sam See, 'Within seconds, he has the audience laughing, clapping, and clinging onto his every word' (RICE MEDIA). and India's clean and intelligent comedian, Deepak Chandran. It will be a great night of comedy so get your tickets now! Time 8pm $35 Tickets Here Aidan Killian, Sam See + Deepak Chandran. Tickets Here
The Michelin Guide Street Food Festival Fri 22 Feb - Sun 23 Feb 2019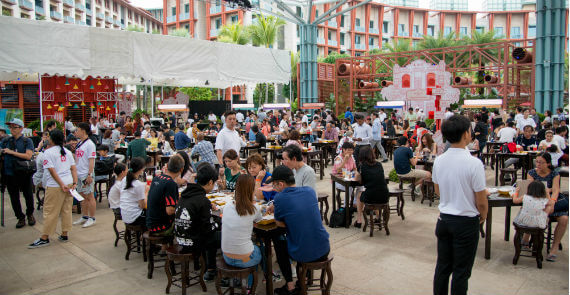 The highly anticipated MICHELIN Guide Street Food Festival returns after the sell-out in 2018. A riveting repertoire of multi-cultural and delicious street food from the kitchens of Michelin-starred restaurants, celebrated Bib Gourmand and famous Hawker center eateries under one roof. The MICHELIN Guide Street Food Festival is a wonderful opportunity for gourmands to savour delicious offerings by these esteemed establishments in one seating, without having to travel to different corners of Singapore or join the long waiting lists and queues. contact and location
Flavours of Sicilia Wine Dinner Fri 22 Feb 2019 Gattopardo Ristorante Di Mare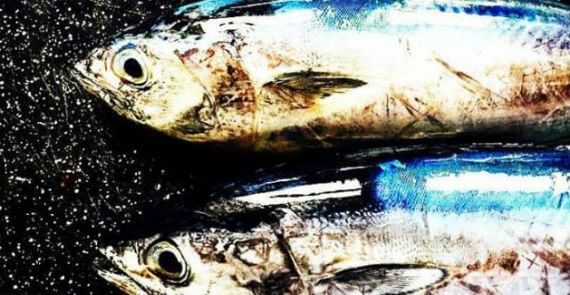 Gattopardo Ristorante presents you a tantalising Sicilian Wine and Gastro Experience. Wisely crafted Sicilian Flavours beautifully paired by Sommelier Giedrius with Iconic Wines made of Mediterranean Grapes. Angra Wine Conoisseur, Christian Moreggia, will recount this sun-kissed Land and its historical influences by Phoenicians, Greeks, Romans, Byzantines and Norsemen! Sicilia is a 6000 year Wine and Gastro Heritage! Seats are limited.. Book your table contact and location
Shakespeare in the Garden: Twelfth Night Friday, 22 Feb 6:30pm
Direct from the UK & as part of their Asian tour, the world's only biking Shakespearean theatre group, the Handlebards will be back in Singapore.  Join their all-male cast for a hilarious, pared down, tongue in cheek version of 'Twelfth Night'. In usual Handlebards style, expect riotous amounts of energy, a fair old whack of chaos and a great deal of laughter. It's fast, funny and fearless. If you've never The Handlebards present the classic comedy Twelfth Night, in the garden of a beautiful black & white heritage home.   Early Bird Prices until February 1st :Student $45, Adult without wine $67, Adult with wine $77 Standard Prices:Student $55, Adult without wine $78, Adult with wine $88. Friday, 22 February, 6:30 - 10 pm. Buy Tickets Here!
Join SPW Singapore Pro Wrestling Boiling Point Fri 22 Feb 2019 7:30pm Sharp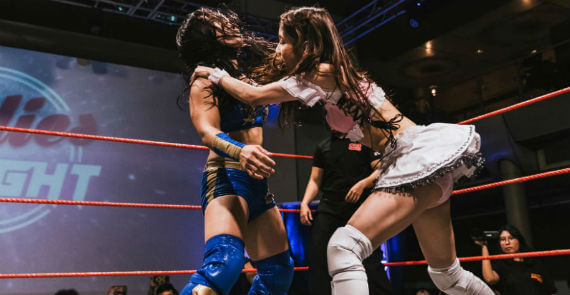 Read Full Article Here SPW presents its first LIVE event of 2019, SPW Boiling Point! GET TICKETS HERE. Hosted at our spiritual home ground of Toa Payoh's Singapore Federation of Chinese Clans Association, this is going to be an exciting regional spectacular to kick off our pro wrestling calendar for 2019. Defending Southeast Asian Champion, Ivan Lokomotiv Markov, will make his SPW return to defend his championship against the best Singapore has to offer! Last seen in the region at One Night in Bangkok, Lokomotiv narrowly escaped with his belt when The Statement almost helped Trexxus to a win in Thailand. What would both Onslaught members do with Lokomotiv returning with the prestigious red belt? Tickets are going at $50/$30, so book your seats early to avoid disappointment. contact and location
Pre-Nursery - Primary Thomson Open House Saturday 23 Feb 2019 EtonHouse International School - Thomson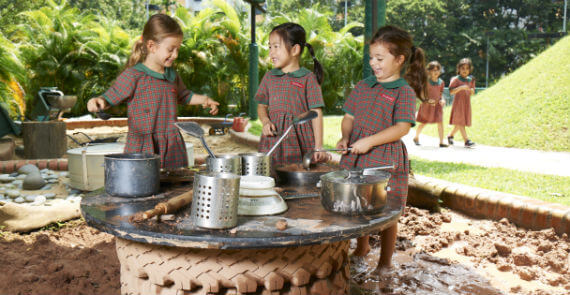 RSVP HERE Established IB World School with Outstanding Learning Spaces. Pre-Nursery - Primary Thomson Open House, Saturday, 23 February,, 9.30am - 12.30pm  Robust curriculum, trusted by parents
EtonHouse Inquire. Think. Learn curriculum
Focused on "learning how to learn", creativity and critical thinking, the programme is aligned with international best practice.
 
IB PYP Programe
The programme nurtures and develops students to be caring, active learners and global citizens of the world. Students are challenged to think and take responsibility for their learning as they explore local and global issues. 
Dedicated Bilingual Programme
EtonHouse Thomson offers a bilingual programme across all year levels, aligned with the International Baccalaureate (IB) Primary Years programme. Integrating culture into the curriculum, the programme is designed to build an appreciation and love for the Chinese language.
Outstanding Learning Environment 
EtonHouse Thomson is housed in a beautiful 2 story building in lush surroundings where families enjoy a unique environment and extensive facilities in a very central location in Singapore. RSVP HERE to get 50% off registration fees. (Save $1,150). Limited vacancies for Pre-Nursery to Year 4
EtonHouse International School - Sentosa Open House Sat, 23 February 2019 9am - 12pm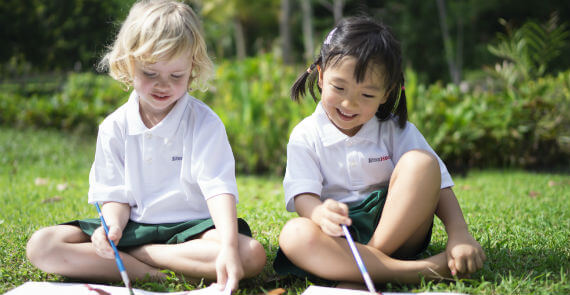 Playgroup . Pre-school . Primary RSVP HERE today for 50% off the reg. fee. Save more than $1300!
Unique Nature Education Programme 
A nature school set in the heart of Sentosa amidst lush greenery, EtonHouse Sentosa is offers a rich Nature Education Programme. 
Robust Bilingual Programme
EtonHouse Sentosa offers an integrated bilingual programme  with an English and Mandarin teacher working alongside the children throughout the day. Drawing upon the children's interests, our educators encourage the experimentation and exploration of different aspects of both English and Mandarin languages. 
Unique Physical Education Programme
Sentosa has a dedicated P.E. specialists for pre-school and primary children. The younger children enjoy tailored small group physical challenges while the older ones engage in Sports Inquiry and Action Adventure Mondays in addition to P.E. swimming, yoga, and Mega Adventure on Sentosa Island that challenge children in rope work, physical trails and rock climbing!
Close-knit Caring Community
The 'open door' policy welcomes families to actively participate in school activities. With teachers who have been handpicked for the job, your family will be immersed in a warm and welcoming environment where your child can truly thrive. Hear what our parents have to say about us!  RSVP HERE to get 50% off registration fees.  Save more than $1300! Limited vacancies for Playgroup to Primary
PETIT MARCHÉ Now in Singapore Saturday 23 Feb 2019 8:30am-1pm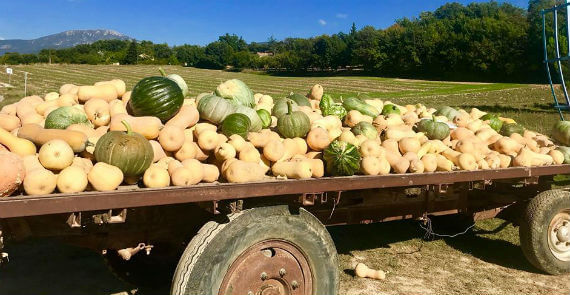 A Unique and the first traditional French market in Singapore "PETIT MARCHÉ" The ideal place for people to come together and enjoy the best fresh products shipping directly from France and even others Mediterranean/ European countries. The New Concept traditional French Market for Fresh foods in Singapore opens its door for you. With fresh fish, seafood, meat, cheeses, Bread and Baguette...and a lot more...contact and location
Sarong Party Fri 22 Feb & Sat 23 Feb 2019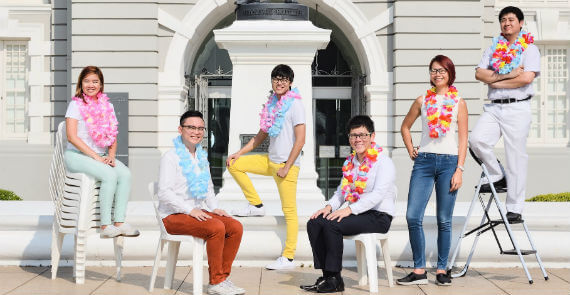 Celebrate the 200th anniversary of Singapore's founding at the Sarong Party with the MadHatter Project. Through a music performance complemented with other multi-disciplinary elements, explore what the British left behind and how Singapore has co-opted these legacies since independence. Performances held at LASALLE College of the Arts on the following dates and times Friday 22 February 2019 | 7.30pm – 9.30 pm. Saturday 23 February 2019 | 2.30pm – 4.30pm & 7.30pm – 9.30pm. Admission is free with registration. Register today atsarongparty.peatix.com/. Organised as part of The Future of Our Pasts Festival (TFOOPFest).
The Monarchy Friday 22 February 2018 Ultra Lounge Welcomes Veteran DJ Brendon P Famed for his Nights at Velvet Underground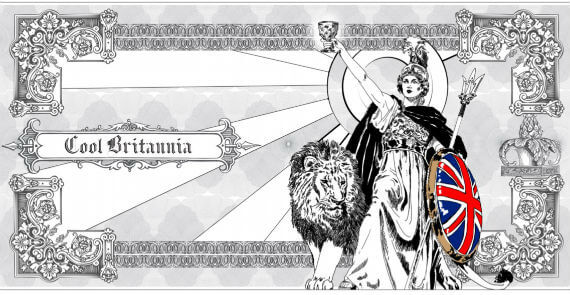 The Monarchy Cocktail Bar & Ultra Lounge at 56 / 58 Tras Street offers a long-awaited, permanent and spiritual home for the wildly popular Monarchy nights that were acclaimed for playing host to both Royalty and celebrities alike on the rooftop of OUE Bayfront.  The Monarchy welcomes veteran DJ Brendon P to 56 Tras Street for the very 1st time on Saturday 23 February. With a career in music spanning 3 decades, famed for his nights at Velvet Underground & being widely acclaimed as the best DJ in the region, expect a powerful set that crosses vast musical boundaries; past, present and future. More on The Monarchy Here
Singapore Urban Polo Sat 23 Feb 2019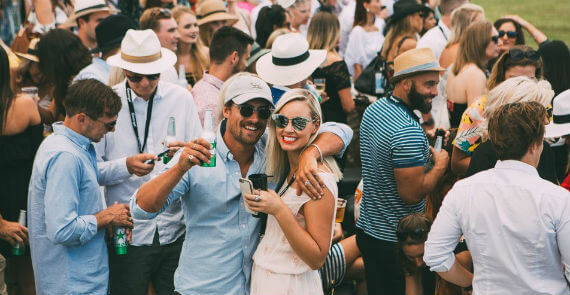 Urban Polo is ready to make its mark in Asia! Arriving in Singapore on Saturday 23 February 2019 at the infamous location of Marina Bay. Singapore Urban Polo is sure to be the "not-to-be-missed" social event of the season. After three years of sold out events in the southern hemisphere, Urban Polo is set to light up Singapore. Where DJ's and polo collide in a fusion of great music and sporting adrenaline. This modernized version of traditional polo is guaranteed to excite.
Woodfired Pizza Party In The Alley Saturday 23 Feb 2019 5pm - 10pm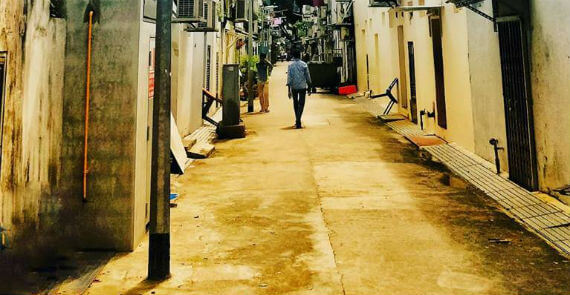 What else do you need on a Saturday afternoon? Woodfired pizzas + DJ + cold beers - Correct!. Sideways opened in the summer of 2018 as a place where food dreams come true. Building a firebrick oven of their own? Check. Making delicious slow fermented bread even if it's "anti-economic"? Check. Preparing tasty food and giving evasive answers where people ask "Is this Australian? Is this Italian?" What's with all the labels, people! Sideways believe that great food has no country of origin. After months of delicious trial & errors, Sideways is ready to share their sourdough, slow-fermented and very woodfired pizzas! Add in a live DJ set, ice cold beers (or ice teas and gin tonic if that's your thing too. That's your perfect lazy Saturday afternoon plan, sorted. contact and location
Brotzeit Brings Carnival Celebrations to Singapore Mon 25 Feb to Tue 5 Mar 2019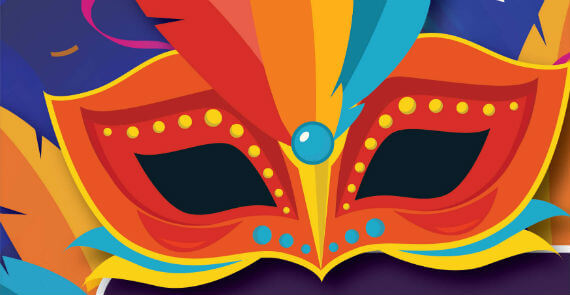 Come 25 February to 5 March 2019, Brotzeit will be introducing the traditional flavours of Carnival, Germany's fifth season, to Singapore. Dating back hundreds of years to mark the beginning of Lent, Carnival is a time of eating, drinking and merriment, usually accompanied by a huge parade combining elements of a circus, masks and social satire. This year, Brotzeit is proud to be the only German establishment in Singapore to import Carnival's traditional Sion Kölsch beer on tap, all the way from Cologne, Germany. Following strict Cologne beer-drinking traditions, Brotzeit will also be serving their draft Sion Kölsch in sets of short, cylindrical 200-milliliter glasses. Following the success of last year's Carnival Party with the German All Stars (GAS) football team, Brotzeit will be holding this year's party at the Raffles City outlet, featuring renowned German DJ Peppup.
When: 2 March 2019, from 9pm till late
Where: Raffles City outlet 
For more information on Carnival at Brotzeit, visit www.brotzeit.co or follow the Brotzeit Singapore Facebook pageand Instagram page to find out more.
Rare Opportunity to Visit Eden Hall and meet Chloë Manasseh Tuesday 26 February at 10.30am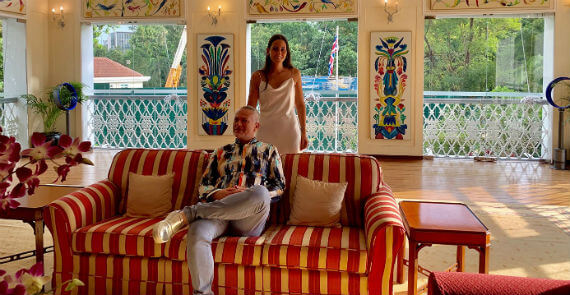 Chloë Manasseh is presenting a series of enchanting paintings at Eden Hall, the historical bungalow where her grandfather the famous architect Leonard Manasseh was born, now the residence of The British High Commissioner. Art Porters guests are welcome on the following dates
Tuesday 26 February at 10.30am
Thursday 21 March 10.30am
Tuesday 23 April 10.30am
Registration required via email to [email protected] (limited spaces available). Art Porters Gallery believes in the unique power of art in transforming lives. Rooted in the founder's personal experience with a life-changing masterpiece, the gallery's mission in sharing happiness with art was born. The gallery is housed in a charming Peranakan shophouse in one of the quaintest neighbourhoods of Singapore.
$88++ 4 Course, Wine Appreciation Dinner @ The Ranch Steakhouse Wed, 27 February 2019, 7pm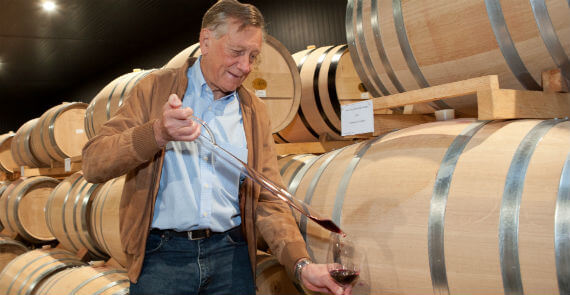 A rare opportunity – wine appreciation dinner with award-winning wine producer and owner of Quinta do Zambujeiro, Mr Emil Strickler. At $88++ per pax, you will enjoy a 4-course dinner, all selectively prepared to go perfectly with the chosen wines. Appetiser: Chargrilled King Prawns Herb Crust with Hazelnut & Lemon Aioli with Monte do Zambujeiro Branco 2016. Soup: Borba Farmer Style Beef Broth + Artisan Sourdough Bread with Truffled Butter with Monte do Zambujeiro 2015. Main course: 200 Days Grain Beef Tenderloin OR French Corn Fed Cornish Hen with Terra do Zambujeiro 2014. Dessert: Chocolate Lava Cake with Vanilla Ice Cream & Crumbles with Quinta do Revolta Vintage 2010 Port WHEN: Wednesday, 27 February 2019, 7pm at The RANCH Steakhouse by ASTONS. BOOKINGS ESSENTIAL
Wooloomooloo Wed 27 Feb 2019 7-9pm Adam & Eve Night
At Wooloomooloo, no man is left behind. The humpday special has been extended to include both ladies and gents. Every Wednesday from 7pm to 9pm, all guests will enjoy free flow Laurent Perrier La Cuvee Champagne, red & white wines, as well as selected martinis, at S$58++. This offer is exclusive to the Wooloomooloo Bar.  Salud!  contact and location
Aperitivo Italiano with Noti Restaurant & Bar Wednesday 27 February 2019 7pm-9pm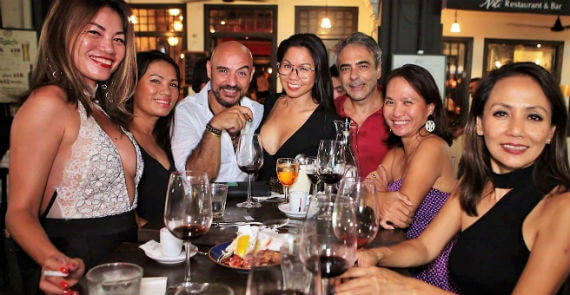 Drink, Dine and Unwind with Toni at Noti Restaurant & bar Aperitivo Italiano. Enjoy Aperitivo Drinks & Cocktails with complimentary finger food and Aperitivo style snacks. Brought up in a family of successful restaurateurs in his hometown in the south of Italy, owner and chef Toni Rossetti brings to his very own Club Street restaurant – Noti Restaurant & Bar, a taste of home, tradition and warmth of authentic Italian food from cherished family recipes and the flavors from this bountiful region. contact and location
The VIBE" Presents Live Music at McGettigan's Clarke Quay Wednesday 27 February 2019 8pm
Don't Miss this extraordinary Talent. Live Sessions Every Wednesday Night at McGettigan's Clarke Quay featuring a different artist every week with house band Phinneas Brown on Piano and Keys and the awesome Pablo Calzado on Drums. A great night offering $10 beers and more. It's also Ladies Night where the ladies get 4 FREE DRINKS and 25 percent off food. There is no cover charge and it's a great space to get up and have a dance if that helps you chill midweek. Featured singers each and every week. So get on down to Clarke Quay and take a load off. Write A Review
Wed 27 Feb and Thur 28 Feb 2019, Four-Hands Dining Experience by CURE and Gallery by Chele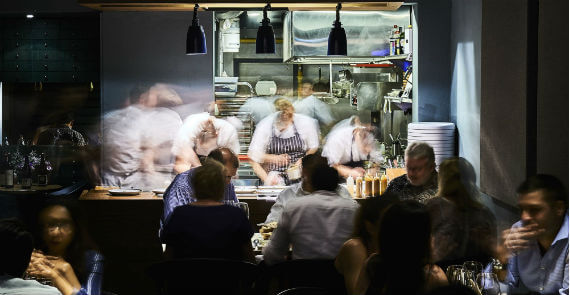 On Wednesday 27 and Thursday 28 February 2019, look forward to a four-hands dining experience by CURE and Gallery by Chele. Embark on an epicurean journey of diverse influences with Fired! Pulpo of octopus with papaya, and Pigeon-Hoisin paired with cherries and parfait. The 6-course dinner is available at $168++ per person, with the option of wine pairing at an additional $120++. Cure is a modern day urban neighbourhood restaurant.  Whether it be a meeting point or a place to eat, drink and socialize. Whether a snack or cocktail at the bar,  or a  relaxed informal tasting menu which changes with the seasons. Book Here
Raffles In Southeast Asia: Revisiting The Scholar And Statesman Friday Until Sunday 28 April 2019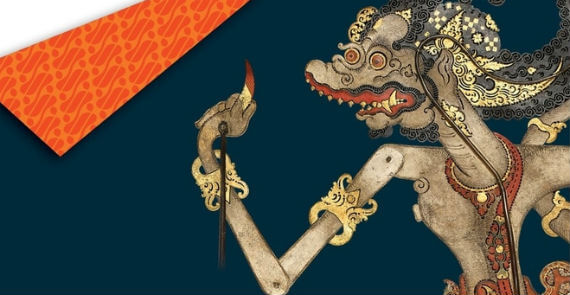 Sir Stamford Raffles was an official with the British East India Company stationed in Southeast Asia between 1805 and 1824. He is known for establishing Singapore as a British port, as the author of The History of Java, and as a collector of natural history and cultural materials. Opinions of Raffles have changed over time. He has been viewed as a scholarly expert on the region, a progressive reformer, a committed imperialist, and even a plagiariser. In keeping with the Asian Civilisations Museum's mission to explore encounters and connections, this exhibition presents a complex, multilayered picture of Raffles while presenting the rich artistic and cultural heritage of Java and the Malay world. contact and location
Open House at EtonHouse Pre-School, Newton Sat 2 March 2019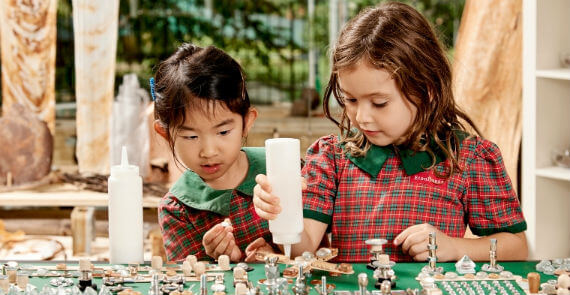 50% off reg fee ($1070)
What makes EtonHouse Newton so special?
This March, EtonHouse Newton is having an open house, and offering 50% off registration fees ($1070) for parents who RSVP through this link.
Trusted international IB curriculum - EtonHouse Newton is the first IB pre-school in Singapore and has an excellent track record of successful graduates in both local and international schools. The school offers a strong language programme in English, Mandarin or Japanese
Central location - Conveniently located a stone's throw away from the bustling city centre, the campus is housed in a dedicated building with spacious gardens.
Passionate and highly qualified educators – The teaching team is highly qualified and engage in ongoing professional development to continuously enhance our curriculum. They are passionate professionals committed to forming a successful partnership with all children and families.
Open house on Saturday 2 March
RSVP here and enjoy an exclusive 50% off reg fees.
Aquaholic Pool Party Sunday 3 March 2019 4pm til late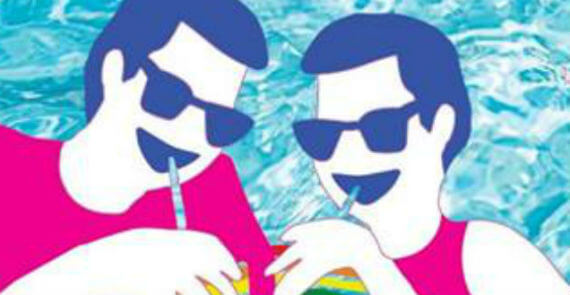 Aquaholics! Pool Party is coming with a whole lots of new sensations! Come splash with an international crowd and enjoy the good beach vibes only at the Aquaholic Pool Parties of 2019BEST TUNES by Aquaholic DJs: DJ Akito, Dj Shigeki, our official residents, and as always: one special guest bringing you new exciting tunes:DJ Jesus Montanez BEST LIVE MUSIC PERFORMANCE #Aquadivas: stay tuned for the whole line-up. BEST PREMIUM TIPPLES BY BOTTLE: As good as usual: Beer, Spirits, Bubbly, White & Red Wine, and of course cocktails! FREE ENTRY:Always free entry, although it is better to reserve your HOT SPOT to make sure you have a place to catch your breath and your best table service: +65 6100 1102. [email protected] #aquaholics #poolparty
Craft Beer Workshop: Trouble Brewing x Pandora's Garden Tues 5 March 7pm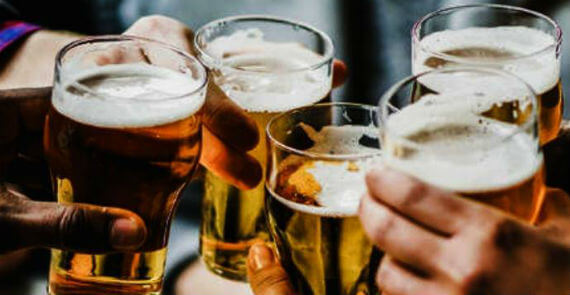 TICKETS HERE CRAFT BEER WORKSHOP Trouble Brewing x Pandora's Garden. Join Trouble Brewing Master Brewer for an evening of food-pairing from Pandora's Garden and bloody good beer from the guys at Trouble Brewing...Each Ticket includes:
1 Hour Workshop hosted by Trouble Brewing's Master Brewer
All beer tastings and food pairing included
Tickets $40 online here $45 at the door. Cheers!
ART+Tech For Good at ArtScience Museum Thurs 7 to Sun 17 March 2019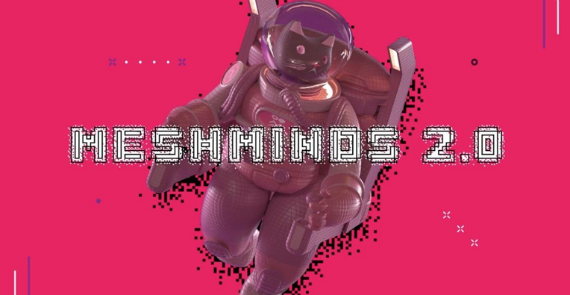 The MeshMinds 2.0: Artx Tech for Good exhibition will return from Thursday 7 to Sunday 17 March 2019 at ArtScience Museum at Marina Bay Sands, to cast a spotlight on sustainability issues through immersive multi-sensory experiences that blend the real and virtual worlds. This is the second year that the exhibition is held at ArtScience Museum as part of the museum's pillar programme, ArtScience in Focus, a cross-disciplinary showcase featuring collaborations with education, art, science and technology partners. More on Meshminds.
EtonHouse International School, Broadrick Sat. 9 March 2019 9:30am-12 Midday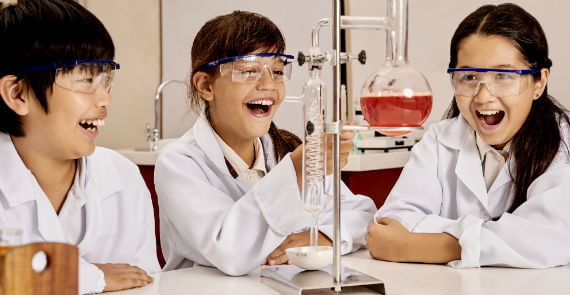 RSVP and save 50% off registration fee. Discover one of Singapore's oldest and most established IB World School. EtonHouse International School Broadrick is one of the pioneers in Singapore, to offer the bilingual programme in Mandarin and English. We offer extensive second language programmes in Mandarin, Japanese, Hindi, English as an Additional Language (EAL), as well as Spanish at Secondary level. With over 50 nationalities among our family of teachers, students and parents, we are a global community that celebrates culture and diversity. Cultural celebrations are weaved into the curriculum, nurturing students to be international-minded and to be global citizens. RSVP for the Open House and save 50% off registration fee! HERE contact and location
La Fiesta by El Tardeo Sun 10 March 2019 1pm-9pm $5 drinks + Food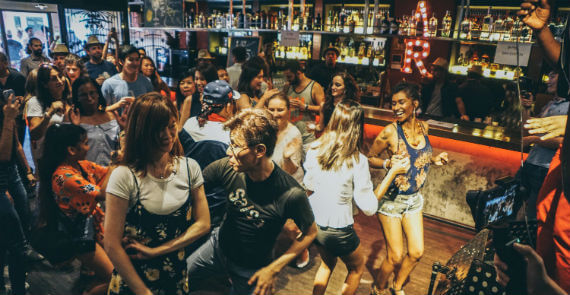 You know it's going to be another HOT party, as El Tardeo cook up THE BIGGEST PAELLA IN SINGAPORE. Party the Spanish way with amazing food, drinks, music and company. Food & Drinks from $5 - Live Latin music by Martin Reyes and band. This is a monthly event and it just keeps on getting bigger. The concept is you turn up with some cash and convert the cash into $5 tickets. Each $5 ticket entitles you to a drink or a food items. Some of the items you have to use to tickets so it ends up being a $10 serve of food or a $10 drink, either way it is an incredible bargain. The people are from all over the world with a large percentage being international expatriates. The last incarnation hit about 800 people in the restaurant and reaching right out onto Craig Road. It is an awesome event and one that I highly recommend gathering a few friends and getting down for a dance with the live band...contact and location
The Frank Food Market @Loewen Garden's Saturday, 16 March 2018 9am-1pm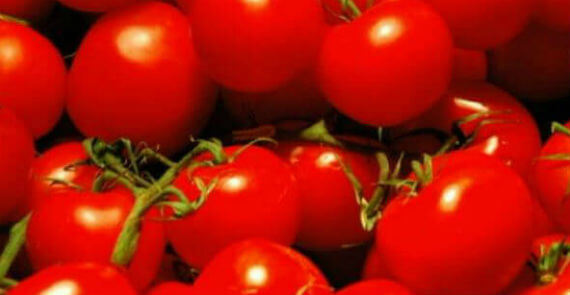 Loewen Gardens Market is a wonderful mix of organic vegetables, cheeses, breads, olive oils and jams and chutneys are available to buy. Come enjoy vendors offering gorgeous treats and while you are there, enjoy a delicious breakfast menu from the cafe or a freshly brewed cup of coffee at CarrotSticks and Cravings. contact and information
Open House EtonHouse International School - Orchard Sat 16 March 2019, 9:30am-12:30pm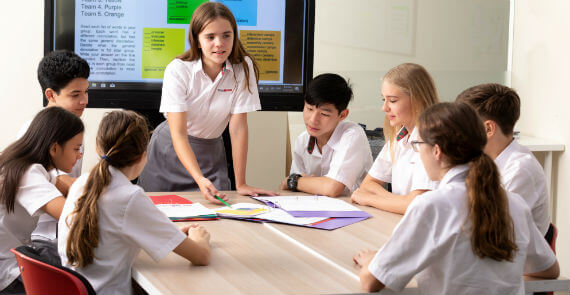 RSVP for the Open House and save 50% off registration fee! EtonHouse International School - Orchard Sat 16 March 2019, 9:30am-12:30pm Prepare your child for the 22nd century! Discover a boutique international school with innovative learning spaces, designed to nurture students with a growth mindset, to prepare them for life beyond school. EtonHouse International School, Orchard offers a pathway from primary to secondary and high school. With a S.M.A.R.T curriculum focused on Science, Mathematics, Art, Research and Technology, the Cambridge IGCSE curriculum uses a project-based approach. RSVP for the Open House and save 50% off registration fee. contact and location
. 
MUST VISIT Prudential Marina Bay Carnival until 24 March 2019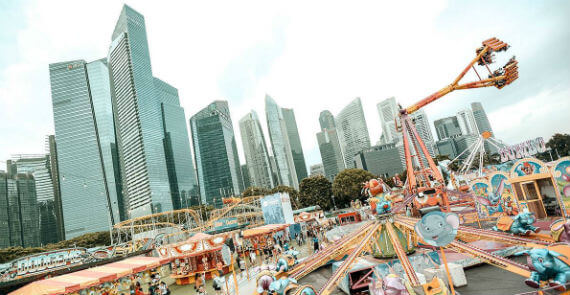 Are you ready for some fun, carnival-goers? This year, this carnival brings in thrilling rides from Europe! New thrilling rides that will introduce a whole new dimension of thrills for those who dare. Learn more here. The second edition of the Prudential Marina Bay Carnival is in Singapore, and transform the Marina waterfront into a colossal fairground filled with games, rides, awesome food, and of course, plenty of fun. This year, entry is FREE and with 40 rides to check - more than ever beforee. Through Mar 24
The Clairvoyants Live April 18 2019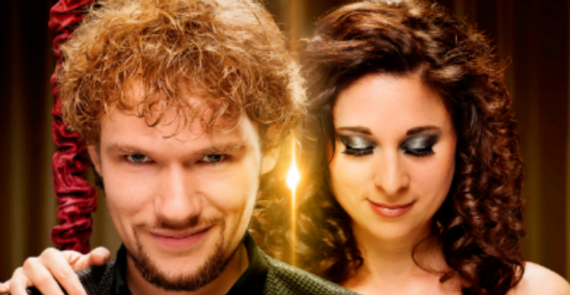 From spellbound audiences and sold-out shows across the globe, the whole world is puzzled by THE CLAIRVOYANTS! AND SINGAPORE IT'S YOUR TURN NOW. The World Champions of Mindreading, Thommy Ten and Amelie Van Tass are coming to Singapore to open up a fabulous new world of mentalism and unique illusions! SINGAPORE! get ready to experience the world of jaw-dropping Clairvoyance, mental magic masterpieces as Thommy and Amelie leave you thought- provoked, puzzled and befuddled. Their show offers SPECTACULAR & AMAZINGLY ENTERTAINING elements of modern masterpieces of trickery and unforgettable moments filled with  fun! Thommy Ten & Amélie have astounded audiences on various TV shows including NBC's 'America's Got Talent' where they became 2nd prize winners and bewitched and befuddled not only the millions of viewers at home but also the judges Heidi Klum, Mel B, Simon Cowell and Howie Mandel. Tickets Here
The Frank Food Market @Loewen Garden's Saturday, 20 April 2018 9am-1pm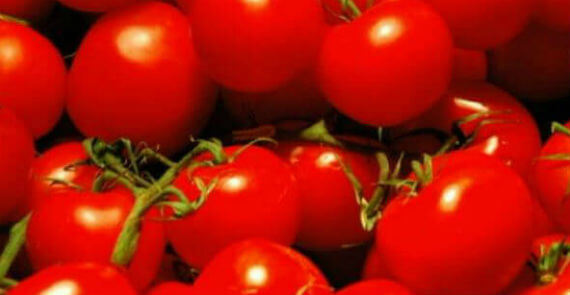 Loewen Gardens Market is a wonderful mix of organic vegetables, cheeses, breads, olive oils and jams and chutneys are available to buy. Come enjoy vendors offering gorgeous treats and while you are there, enjoy a delicious breakfast menu from the cafe or a freshly brewed cup of coffee at CarrotSticks and Cravings. contact and information
$5+ Happy Hour Beer, Wine and Spirits All Night at Boaters' Bar ONE°15 Marina Sentosa Cove, Singapore
DRINKS AT $5 ALL NIGHT. You know what's better than booze? A sweet deal. No gimmicks, no happy hours. Beer, house spirits, house red and white going at $5+ all night.  One degree and fifteen minutes north of the equator lies ONE°15 Marina Sentosa Cove, Singapore – your gateway to a wondrous world of unrivalled luxury. Rain or shine, come on down to Boaters' Bar for an evening of good company and fun! Located within the heart of the marina is ONE°15 Marina Sentosa Cove, Singapore 's floating bar, a breathtaking setting for small gatherings at the dockside. A favourite hangout for boaters who just want to kick back after a day on board, Boaters' Bar is the ideal setting for alfresco parties where you can soak in the action and nautical flair surrounding the marina.  Catch live music Saturday 6-9pm. Write A Review
Cé La Vi's Legendary Sky High Brunch Returns On DATE TBA Midday Sharp until 4pm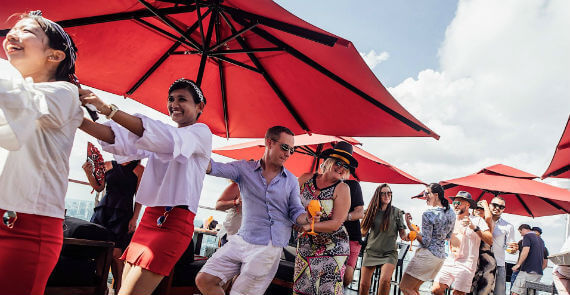 Set against the backdrop of the stunning Singapore skyline, CÉ LA VI presents the ultimate weekend party with a four-hour free flow of Veuve Cliquot Champagne. Sip on a selection of premium pours and refreshing cocktails such as Pimm's Summer Cup, Aperol Spritz , Belvedere Caipiroska and Berry Bellini while swaying to the distinctive beats and rhythms spun by resident DJs. The rooftop party isn't complete without an extensive array of contemporary Asian creations from seven dedicated stations, created by Executive Chef Joey Sergentakis. SGD 178, Pre-sales SGD 188 Door Sales (subject to availability), Pre-sale tickets are encouraged for guaranteed event entry. Inclusive of: Free Flow of Veuve Clicquot Yellow NV, cocktails, premium pour, beer, nonalcholic beverages and a lavish spread of Modern and Pan Asian delecacies.  Minimum Age: 21 years. contact and location
Singapore's Only Dedicated Comedy Club The Merry Lion Nightly Shows from 6pm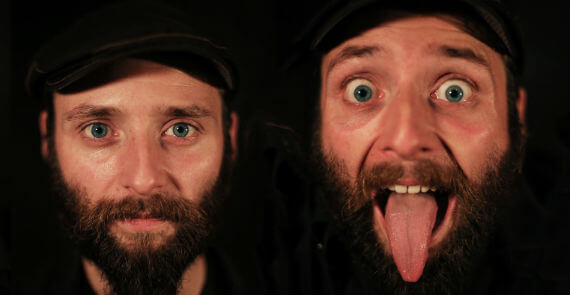 The Merry Lion is the only full-time comedy venue in Singapore. CLICK HERE TO VIEW SHOWS Amazing acts from all over the world, plus regional and local talent, come together to offer you a great show full of fun and laughs. The Merry Lion also has a full bar and food menu. BOOK NOW and roar with laughter. Every Week You Can Expect Sunday Session,  an open mic session with immediate feedback to the performers from the audience and fellow comics. $5 min spend. Monday Night Comedy  is an open mic show. 8.30pm and it's Free admission Thursday Night Comedy is brought to you by Comedy City SG. The best of the Monday Night Comedy open mic'ers plus a guest spot to close the show. $10
 
The Gin Journey Every Saturday 2pm-7pm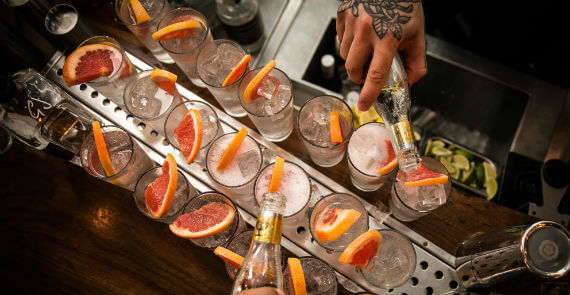 The Gin Journey was founded in London in 2013 and has made it's way to Singapore. Embark on an exploration into the juniper inspired elixir, sipping delicious cocktails and refined gins along the way. Learn about the history of gin and it's connection with Singapore from one of the Gin Journey's expert Gin Guardians. You'll be whisked around to 5 of the cities finest gin drinking establishments by a posh mini bus and most of all have a super lovely time while they take care of everything. Everyone on this soiree will quaff 5 gin cocktails, sip on 5 gins, visit 5 incredible venues, travel on one 'Gini'-bus (if you will), learn loads about gin, spirits, the drinking history of Singapore and of course have an infinate amount of fun. The hottest gin event on the planet has arrived in Singapore and they're ready to show you guys a great time. Write A Review
One-For-One Deals Town Restaurant Mon-Sat 3pm-6pm The Fullerton Singapore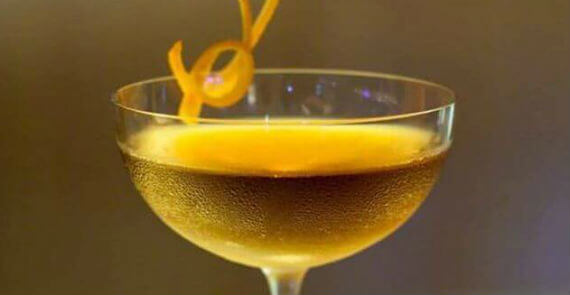 Drink while drinking in the views. Expat Choice is lifting the lid on a well-kept secret: There's a tempting range of drink deals at The Fullerton Hotels Singapore. If you have an afternoon to while away, grab a seat on the al fresco deck of Town Restaurant and enjoy the balmy breeze while you enjoy one-for-one deals on beers, spirits and wines from 3.00 p.m. to 6.00 p.m. From its cool interior designed along clean lines, with seats finished in leather. Town Restaurant is perfect for a power breakfast, casual business lunch, One-for-one deals or pre-theatre dinner. *Prices are subject to 10% service charge and prevailing government taxes. The hotel reserves the right to terminate or amend promotional details without prior notice. Write A Review
1-for-1 Tiger Beer Draught: Half Pint $15* and Full Pint $18*
1-for-1 House Pour Spirits: $17* per glass
1-for-1 House Pour Wine: $19* per glass
Post Cocktails: $15* per glass
The Ranch Steakhouse "Great Steaks, Humbly Priced!" at Clarke Quay
Are you ready for a totally new experience in dining?  How about something fresh, exciting and out of the ordinary to tempt your taste buds?  If you are a meat lover and beef connoisseur get ready for an unforgettable experience. The well-known and loved Aston's chain has opened a classic steakhouse at Clarke Quay in Downtown Singapore. It includes an exceptional dining area with an outdoor bar and seating to take advantage of the vibrant parade of passer-by's, The RANCH Steakhouse & Bar is located at The Foundry, Clarke Quay #01-15. Call in, you may just snag a table! Write A Review
Wine Club by ESQUINA Friday and Saturday Nights 10pm-Late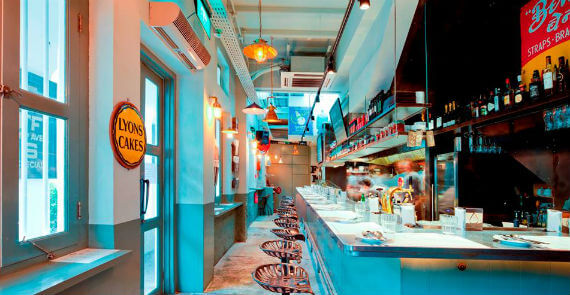 Featuring one of Singapore's most extensive wine-by-the-glass programmes from boutique producers from Spain and beyond.  Held on the second floor of ESQUINA on Friday and Saturday nights, this vino soirée is the perfect way to kickstart the weekend.  Expect a rotating weekly feature of at least 12 wines by the glass all priced at $14++ All wines are hand-selected from the best wine regions in Spain including well-loved Rioja to lesser-known but equally exciting Penedes and Rias Baixas. Head Chef Carlos Montobbio's personal favourites will also be listed under the weekly 'Chef's Choice', revealing his own recommendation for the week.  A surprise 'Wine of The Week' priced at $78++ a bottle will also be showcased, encapsulating the essence of these artisanal wines and their makers. On top of the myriad of delicious quality wines by the glass, Chef Carlos' modern Spanish bar bites menu have also been thoughtfully curated to kick off the weekend fun at ESQUINA. Write A Review
Ginett Restaurant & Wine Bar With Chef Hervé Frerard
Ginett Restaurant & Wine Bar plays host to one of Thailand's most revered chefs, French native, Hervé Frerard. Hervé is bringing his inexhaustible joie de vivre for French cooking to Singapore for the first time, and will be treating the patrons of Ginett to an exclusive menu featuring some of his most-loved signature dishes. Ginett is a contemporary restaurant and wine bar in Singapore's historic Arts District. Situated at 200 Middle Road, Ginett is a go-to destination for guests looking for a relaxing yet buzzy escape. Hearty European favourites, superb French wines from $6 a glass all day long, quick and easy set lunches and late weekend brunches, are all part of Ginett's wide-ranging offering, making it a memorable and accessible experience for everyone. Write A Review
Access You - FREE Webinar with Sylvia Fernandes TBC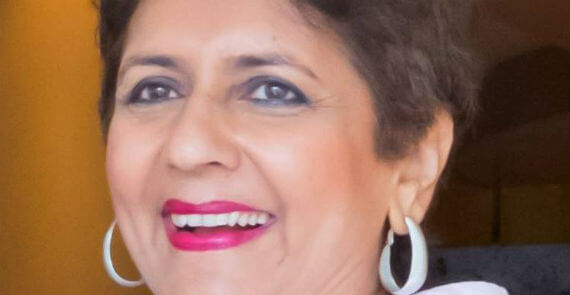 Access You Webinar. Uncover your hidden resources to achieve more! Free Webinar by Sylvia Fernandes Enable yourself to take advantage of all of life's possibilities and maximise the opportunities available to you. This webinar will highlight the leverage points for behaviour change. Listen from the comfort of your home and learn how to tap into your internal resources and harness these treasures for a better life.
Date: Mon 18 February 2019
Time: 8.00pm - 9:00pm (GMT +8 Singapore Time)
Register for login details:
YOU MAY ALSO LIKE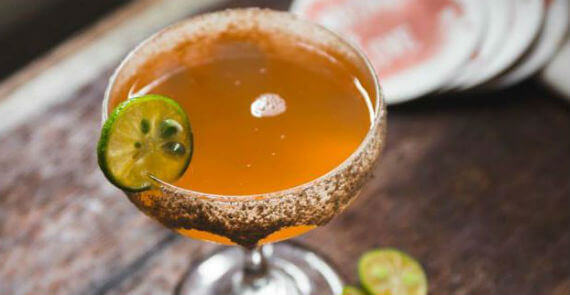 Image courtesy Nutmeg & Clove Singapore FaceBook page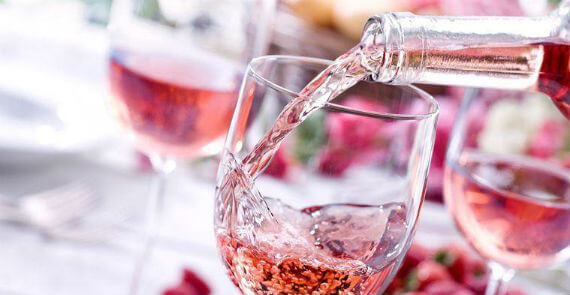 Image courtesy Pandora's Garden FaceBook page
Comments