THE SUPER SANTA CHRISTMAS SHOW, PERFECT ENTERTAINMENT FOR 3+ YEARS & FAMILIES. SAVE 10%!  Quote passcode: SANTA2019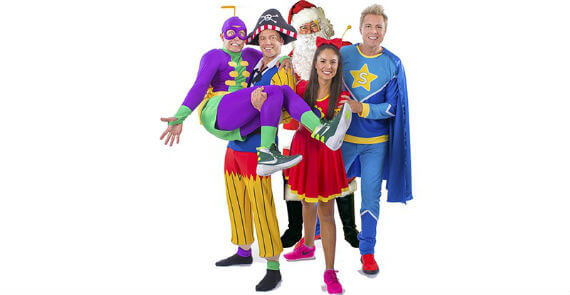 Encapsulating all of the magic of Christmas, The Super Santa Christmas Show is the ultimate Christmas experience for every family. It's every boy and girls favourite time of year and no one is more excited for Christmas than The Superdudes. As the cast get ready for Christmas, they receive a phone call from Santa. He needs the help of the audience and The Superdudes to help save Christmas. Superdudes to the rescue! But how will the funniest, silliest Superheroes on the planet help Santa? With the assistance of the audience they discover their inner superhero.
SOTA DRAMA THEATRE Fri 6 - Sun 8 December 2019.  After the show SANTA and the cast will be in the foyer for a photo opportunity. BOOK your tickets NOW and quote SANTA2019 under 'Friends of Diva'.
Comments