Image Credit: Electric Blue ($16) 
You might find yourself in a dilemma about how you and your friends should spend time together in a socially-responsible wayon the weekends in August. From a crossover National Day party between NINETEEN80 and Pinball Wizard, to weekly livestreams and a 90s trivia, it's all about staying positive through music and having fun with the community, together but apart – best enjoyed with cocktails delivered to your door! 
NINETEEN80 wil be quizzing a myriad of questions covering aspects of the 90s from pop culture to general knowledge, among other topics. If you're down for some socially-distanced fun or just hungry for wins, NINETEEN80 wants you to put together a group of 2-5, and nerd-it-out for top honours.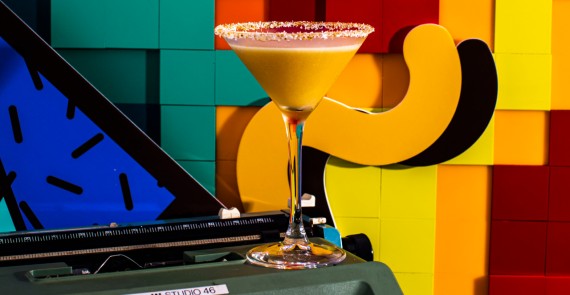 Image Credit: Cococabana ($20)
There will be a participation fee of $20 per team, or a complimentary sign-up with purchases of either a package of 5 cocktails or Twin Bottles. You can sign up at the link here.  Stay at home and get your groove on this August with NINETEEN80'S Together Forever. The Stay Home Boogie and Pinball Wizard's Superduperfly The Stay Home Bounce 
We may all be cooped up in our homes but this won't stop NINETEEN80 from keeping the groove alive. Since clubs are still closed, NINETEEN80 is putting together two live-streams to brighten your weekends the way do - a mega-mix of earworms and jams to keep those socially-responsible house parties rocking.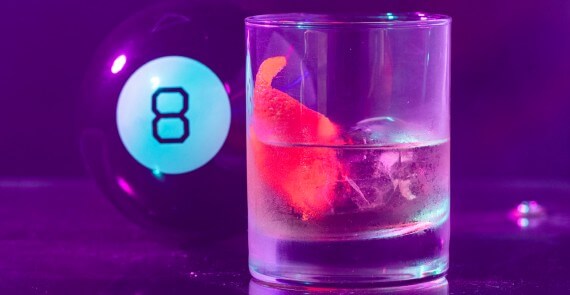 Image Credit: Sweet Dreams ($18)
Tune in every Friday night in the month of August from 11pm to 1am and get ready for a wave of nostalgia with classic hits from the 80s to 00s! Now equipped with microphones to keep things interactive and bring back the radio request days, viewers can shout out their requests and DJs will try their best to play them.
On Saturday nights, Tune in from 11pm to 1am and get your speakers ready for a sick two-hour set of hip-hop gold, presented by resident Ollie'Des, YA5TH & guest DJs! Put those aluminium foil grills on and bump, grind and twerk your way into the AM; it's all about feeling fly and no virus is going to cramp our style. You can also get your drink on with NINETEEN80's I-MISS-YOU alcohol delivery.
Get ready to have your own clubbing-from-home experience with just a few clicks. For the ones looking for fun, quirky alternatives to jazz up the home gatherings, NINETEEN80 has an 80s-inspired delivery menu ready for orders. Packaged to bring the NINETEEN80 experience home, the I-MISS-YOU-NINETEEN80 Alcohol Delivery carries sips ranging from the fruity and refreshing (Love Shack, Purple Rain), to the heady (Poison Ivy, Sweet Dreams), to bottle packages for a quick alcohol supply stock-up.
All orders come with Muruku (yum!), a carefully curated playlist filled with catchy tunes that's guaranteed to make you want to boogie, as well as an assortment of party gear to make you feel like you're right in the club! 
All cocktail packs serve two portions ($32) with select five portion packs ($60). Customers can also order a bundle of five at $130 (usual price $160) for small gatherings at home. Bottle packages start from $68 with two choices of mixers and a party pack included.
For the full menu, orders and more details, please refer to the ordering site.
Comments
It's Singapore's 55th birthday and we are not letting this virus rain on our parade! Presenting MAJULAH JOGET!, the NINETEEN80 x Pinball Wizard crossover National Day digital bash! Streaming live to your screens on 8 August from 10.30pm-1.30am, the resident DJ trio of Bobos the DJ, Ollie'Des and YA5TH are set to take you through a three-hour jive of 80s-00s as well as Hip-hop and RnB classics - complete with e-fireworks and familiar patriotic anthems. Tune in to either https://www.twitch.tv/nineteen80bar or https://www.twitch.tv/pinballwizardbar and get your groove on!