Now more than ever, we need to share in some good-natured fun! This is why Sing"Theatre are bringing you a free streaming of our production of  "A Spoonful of Sherman!"
Featuring Oscar-winning songs from films like Mary Poppins, Chitty Chitty Bang Bang, The Jungle Book & more, this musical transports you back to the good ol' days, a time of lesser worries!  Starring a stellar all Singaporean cast that was nominated for Best Ensemble at the 2019 Straits Times Life! Awards.
"This show is a diamond – and not to be missed!" Expat Choice Asia
"A Spoonful of Sherman is the antidote to a stressful day and sheer happiness encapsulated into a single show." Backchormeboy
A glorious evening! Sharanjit Leyl – BBC
At Sing'theatre, like many other companies we have been adversely affected by Covid -19. Nonetheless, they are full of hope & have plenty of ideas to continue to provide meaningful experiences to all aspects of our community both throughout this CB period and beyond, but they need your support!
If you have enjoyed this production and you can afford it, please consider to become a friend of Sing'theatre or donate. Any amount helps! In all cases, your tax-deductible donation will help Sing'Theatre survive and recover from this crisis.
Your donation will help Sing'Theatre to achieve their goals of Performing For A Better Society, to continue to bring music to those in need through their hospital programmes and produce meaningful shows that will unite and lift us through music and theatre.
So grab your loved ones, organize a watch party & enjoy the show!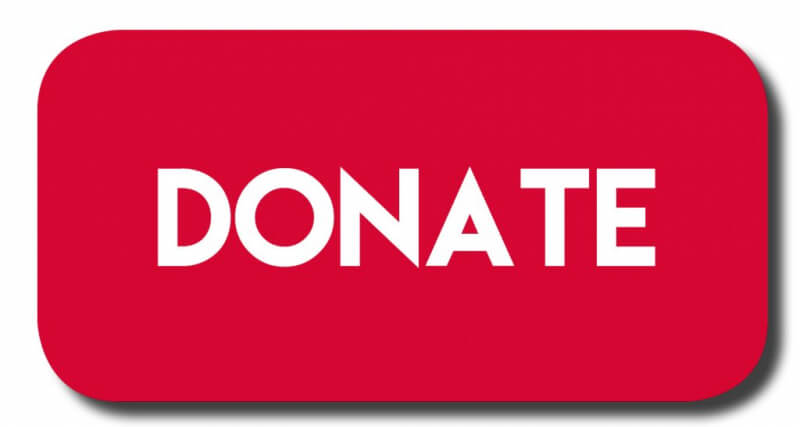 "A Spoonful of Sherman' is a new musical stage show that made its Asian Premiere in Singapore November 2019, with songs from the famous Oscar-Winning brothers: Richard M. Sherman and Robert B. Sherman. Featuring a highly-talented cast including Aaron Khaled, George Chan, Hossan Leong, Mina Ellen Kaye & Vanessa Kee, this show has dazzled audiences worldwide and will leave you humming along to the tunes. And the funny thing is.... you will know many of the tunes.....
A Spoonful of Sherman is a musical revue created by Robert J. Sherman which celebrates three generations of his song writing family's century-long musical journey.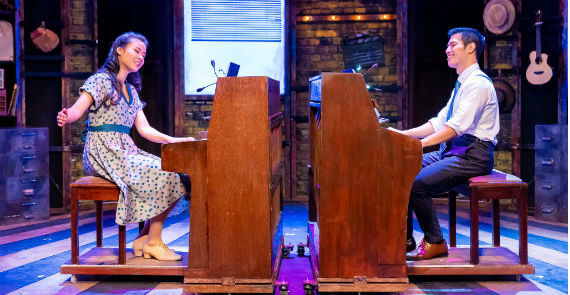 Fresh from the West End, A Spoonful of Sherman is making its Asian Online Premiere at 8pm Thursday 7 May 2020 at https://singtheatre.com/spoonful-of-sherman-online/ 
Featuring Oscar-winning songs from films such as Mary Poppins, Chitty Chitty Bang Bang, The Jungle Book and Winnie the Pooh, which have entertained the world for more than 60 years, this musical revue is sure to take you on a nostalgic trip down memory lane!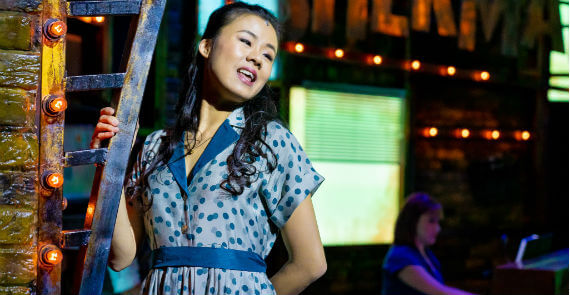 So who were the Sherman Brothers?
Robert and Richard Sherman were the sons of Al Sherman (1897-1973), a highly-prolific songwriter himself, who wrote songs for the likes of Frank Sinatra, Ella Fitzgerald and many singers of the Golden American Songbook period.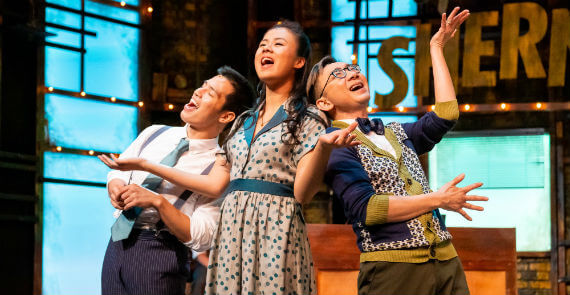 Staying loyal to the family tradition, his sons have carried on his legacy of music-making. Since 1964, Robert and Richard's partnership has produced music for dozens of films, which include well-loved Disney classics like Mary Poppins, The Jungle Book and The Aristocats. Till this day, the Sherman Brothers remain one of the most critically-acclaimed songwriting duos in family entertainment history.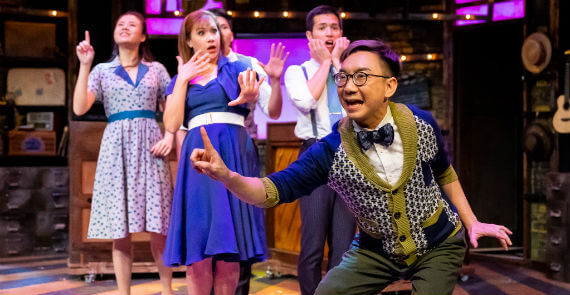 "With tremendous success from the UK run & the strong family values, amazing songs and the message of togetherness it promotes, A Spoonful of Sherman fits perfectly with the values of Sing'theatre and we had to bring it to Singapore!" says Executive producer and Sing'theatre founder Nathalie Ribette.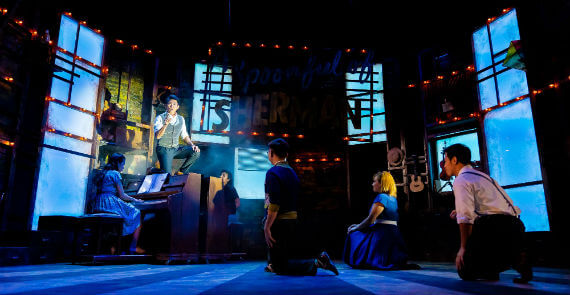 "A Spoonful of Sherman is a unique show that presents a wide selection of songs and emotions to explore. The actors have to jump into many different characters, which requires a huge amount of skill. We are so fortunate to have some of the best Musical Theatre talents that Singapore has to offer.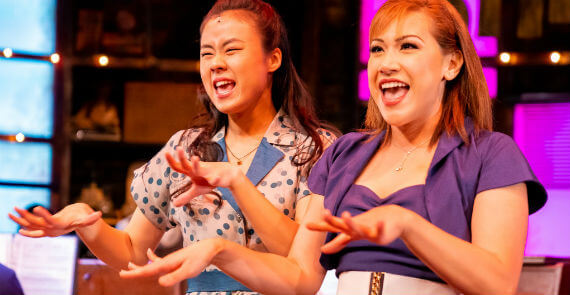 Not only do they need to be amazing singers, dancers and actors, they also need to play musical instruments as all of the music in the show is played by the cast on stage! This is a rare opportunity to experience such a show Online and produced in Singapore!" says TJ Taylor, Director of A Spoonful of Sherman.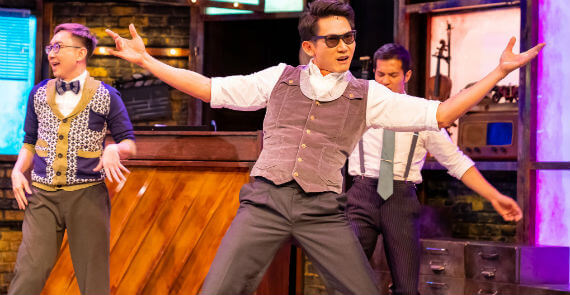 A Spoonful of Sherman is written by Robert B. Sherman's son, Robert J. Sherman, who brought the story of the Sherman family's award-winning, century-long musical journey to UK audiences in 2018.
Three generations of Sherman songwriters are brought to life in this delightful show, which includes songs from Robert J. Sherman's own charming musical, Love Birds, which premiered at the Edinburgh Fringe in 2015.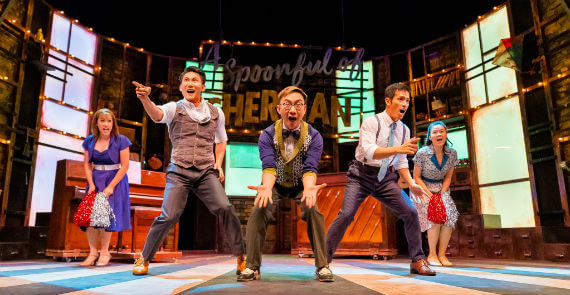 A Spoonful of Sherman is a treat for audiences of all ages. The songs, heartfelt and nostalgic, are relevant even today, as the Sherman Brothers themselves wrote, "There's so much that we share, that it's time we're aware, it's a small world after all. " At the center of this show is family, and indeed A Spoonful of Sherman brings across this message of kinship and togetherness.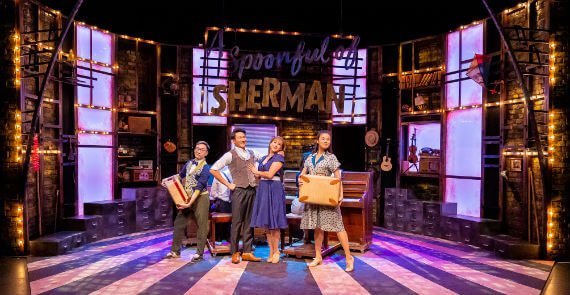 Come share a Spoonful of Sherman ONLINE and experience the magic this show brings to audiences of all ages!
A Spoonful of Sherman will run online until 26 May 2020
WATCH HERE: https://singtheatre.com/spoonful-of-sherman-online/
For more information, follow Sing'theatre:
• on Facebook: www.facebook.com/Singtheatre
• on Website: www.singtheatre.com
• on Instagram: https://www.instagram.com/singtheatre/ - @singtheatre
Sing'theatre is recognised in the Singapore scene as a musical theatre specialist. Since 2006, Sing'theatre has staged productions presenting iconic European singers, as well as plays and musicals written in Singapore.
The company uses primarily the musical theatre genre and cabaret style to bring social conversations and personal struggles to the stage. They take current issues in society, give them a unique perspective and make them resonate with Singaporeans.
Through their work, Sing'theatre aims to promote multicultural interaction. Beyond the traditional stage, Sing'theatre brings music to the community through its various outreach programmes at hospitals and provide training to musical theatre lovers from all walks of life through its academy, upholding its mission to perform for a better society.