Paulaner Bräuhaus is Singapore's first and only authentic German microbrewery.
Great German draft beer. Great German food and above all, Great atmosphere. A must visit during Oktoberfest - without a doubt, open everyday throughout the year both day and night.  What more can you ask for? The three-storey bar and restaurant at Millenia Walk is Asia's model flagship store with fresh new interiors and an updated food menu. Keeping to the German "Geselligkeit" (sociability) concept, the updated menu of authentic Bavarian dishes is perfect with beer - lots of it - and for communal dining.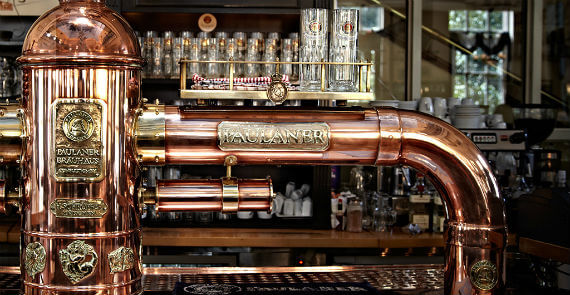 Guests can look forward to revelling in the convivial atmosphere and the brand's signature hospitality. This is a food haven for meat lovers. The different types of sausages and beef goulash stew are to die for. And the beers are all fresh from the tap brewed at the restaurant. Thumbs up for this microbrewery!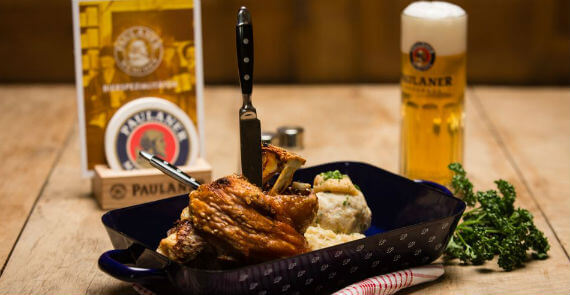 Visit Paulaner Bräuhaus and start your weekend with the poopular Saturday Knuckle & Bier from 12 noon until 4pm which includes a crispy pork knuckle and One-Paulaner beer (0.5L) for only S$39.90! or even better is the Sunday Brunch "VIKTUALIENMARKT"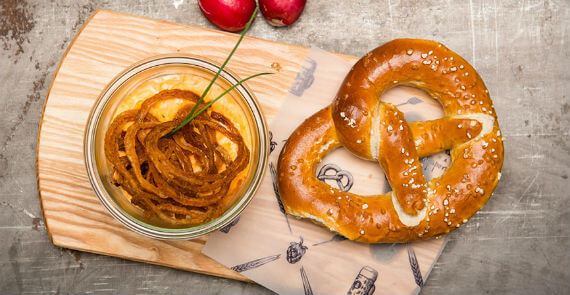 The Farmers' Market Sunday Brunch was re-launched in May 2019 with home-made Bavarian & International specialties like crackling roasts, fresh seafood, and sweet delights. All food lovingly presented on authentic wooden stands flown in from Munich, additional to a flying buffet, several live-cooking stations, and more breakfast varieties have been included.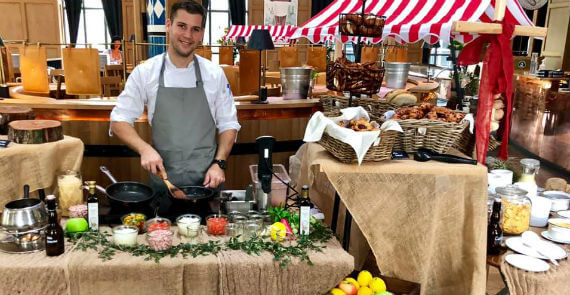 Enjoy an impressive spread of traditional German fare and international dishes - buffet style and plated. And for the kids, on top of their regular play corner, Paulaner Bräuhaus offer different activities every single weekend.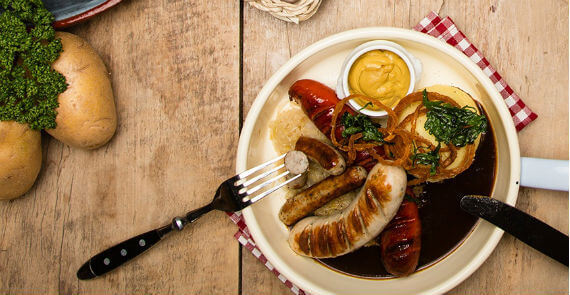 The prices for the "VIKTUALIENMARKT" are great at $68 ++ with free flow soft drinks & fresh juices, $88 ++ with additional free flow wines, freshly brewed Paulaner Beers and the Premium deal, $118++ with additional free flow Champagne. $16 for children aged 5 to 11 years. This is exceptional value and Great for families!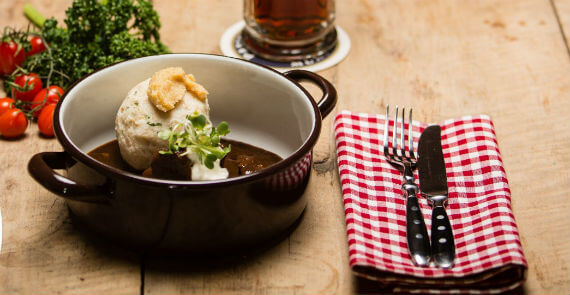 Visit the restaurant upstairs on the second level - it' huge and really family friendly. Thinking of throwing a birthday party or celebration this is the perfect venue. A true gem bustling here in Singapore.
If you have craving for authentic Bavarian and German or even Austrian food,  then you have to come here. One of their most popular dishes is the grilled pork knuckle. If you've eaten this dish in Germany and Austria, you will agree you cannot get a pork knuckle as good as this one in Asia. It's super crunchy on the outside but deliciously moist seasoned meat on the inside. Very authentic - Just what you would eat in Munich.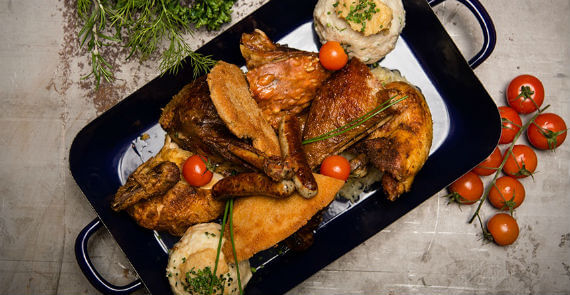 Their Semmel Knödl is very tasty and complements the main meat dish superbly. You need to dump the Semmel Knödl in the Paulaner Brauhaus delicious homemade sauce for extra moisture to let the flavor fully explode in your mouth.
You cannot get this dessert anywhere else in Singapore. It's called Apple Beignets. In Austria this dish is called " Äpfel im Schlafrock" (loosely translates apples covered in bathrobes). Heavenly combination of apples and sweet dough with vanilla ice cream on the side.
Try it you will get hooked. Compliments to the Chef. Excellent job and well done. And when you are thirsty, their in house brewed Paulaner Lager on tap is alone the reason you should come to Paulaner Brauhaus, again and again.
The beer is well-balanced and has no after taste like many Asian beers tend to leave. Highly recommended. See you at Paulaner Brauhaus Singapore.
Contact and Location Address:9 Raffles Boulevard, #01-01 039596