"The story of Tanjong Pagar is another wonderful chapter in the Singapore story. Within it are many sub-plots, including that of how those who came from near and far – coolies, rickshaw pullers, dock workers and traders – breathed life into the district. We hope to highlight some of these fascinating historical titbits in the online documentaries." – Jerome Lim, blogger and researcher.
Over three weekends experience three distinct sides of Singapore. Tanjong Pagar, Kallang and Pasis Ris
Singapore Heritage Festival SHF 2020 Digital Edition kicks off with an exploration of the Tanjong Pagar district. More popularly known today for its many dining and nightlife options, Tanjong Pagar was once home to nutmeg plantations and many communities from all walks of life, and continues to be home to several places of worship.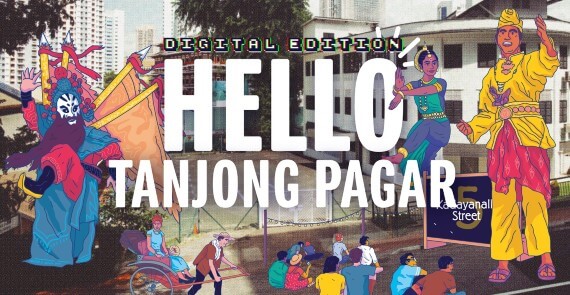 Rediscover this historic district through the Hello Tanjong Pagar! mini documentary series which spotlights the former St Andrew's Mission Hospital at 5 Kadayanallur Street, or pay a virtual visit to Singapore's oldest tea house and a well-loved confectionary store through an intimate live dialogue with local brands Tea Chapter and Ji Xiang Ang Ku Kueh.
Festival-goers can also dive deeper to learn about the communities that lived, worked and played there through the years – such as the Indian Muslim community who settled in the Telok Ayer area through an online video documentary, Stories of the Sea, by Hazel Lim.
Also discover tales of everyday heroes in Tanjong Pagar with a digital storytelling and animation work titled Dear Tanjong Pagar by local theatre group Sweet Tooth.
VIEW HERE Programme will be available on 19 June. Stay tuned!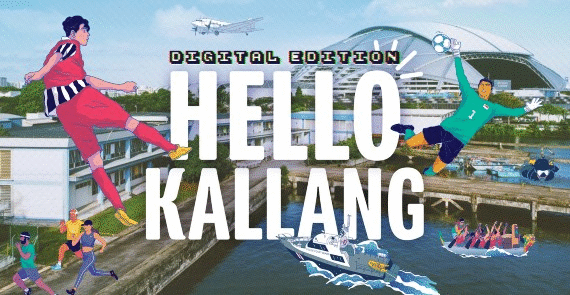 The idyllic coastal neighbourhood of Pasir Ris takes the spotlight for the second weekend, with hidden stories of this former resort town. Festival-goers can step back in time to the coastal town's colourful past from its kampong days to the establishment of the historic Golden Palace Resort – through the Hello Pasir Ris! mini documentary series led by Pasir Ris resident Carlyn Law; a five-part Pasir Ris, Rise and Shine online theatrical experience by ACT3 International, and more.
Local nature communities BES Drongos and Herpetological Society Singapore have also curated activities that will transport participants from their homes to the luscious Pasir Ris mangroves and up close to wildlife from the cackling kingfisher to the elusive shore pit viper!
VIEW HERE Programme will be available on 26 June. Stay tuned!
The present-day Kallang is known as Singapore's premier sporting hub, but did you know that it was also home to some of Singapore's most iconic buildings? From the Former Police Coast Guard headquarters which protected Singapore's shores, to Singapore's first civilian airport that opened in 1937, explore how the district and its architecture has evolved over the course of history.
Revisit Kallang's history through the Hello Kallang! mini documentary series, or immerse in theatrical production Kallang: The View from Fire City, which weaves together the landmarks and stories of Kallang through digital storytelling, animations, soundscape and interactive game experiences. Festival-goers can also relive Singapore's sporting triumphs with a screening of Kallang Roar the Movie, or enjoy a digital tour by Kway Guan Huat Joo Chiat Popiah about the history of popiah that ends with a live demonstration of making popiah dough and skin!
VIEW HERE Programme will be available on 3 July. Stay tuned!
The full SHF 2020: Digital Edition #SGHeritageFest experience is available on the SHF website, www.heritagefestival.sg 
All programmes are free and new ones will be added progressively to the website at the start of each weekend.
The Singapore Heritage Festival (SHF) is the National Heritage Board's annual signature outreach programme. A festival for the people, by the people, SHF is a fun and meaningful celebration of Singapore's shared heritage and culture. SHF also brings together different
individuals and communities to co-create programmes for the festival, thus strengthening community ownership over our shared heritage.