Video Credit: Singtheatre Sing'theatre Academy
With the stages of the world dark, dance studios empty and theatre schools moving classes online, Covid-19 has impacted the Musical Theatre scene around the world in ways we never thought imaginable.
Although we miss the bright lights, the laughs and the drama a professional Musical can bring us, the impact on the next generation of performers has been huge. Our children and teens used to attending their dance classes, singing lessons and show rehearsals have been forced to trade the spotlight for the glare of a computer screen.  
When the pandemic hit, the students of Sing'theatre Academy were well on their way to finishing staging three fantastic musicals, Seussical The Musical, Once On This Island and The 25th Putnam County Spelling Bee. The shows were looking excellent with students working hard creating amazing performances guided by the teachers of Sing'theatre Academy; Actor-Director TJ Taylor and Award-Winning Actress Mina Ellen Kaye.  
Moving Online 
When circuit breaker was announced all rehearsals were forced to move to Zoom. Theatre rehearsals were never designed to be conducted online…but…true to the ever-old theatre adage "The show must go on" students embraced the change and were able to continue with online script reads, character analysis, learning choreography and singing lessons.
All was going well until the extension of circuit breaker was announced which derailed all the plans and meant that students would never be able to get back into a studio in time to finish off the staging for the June shows!  
Sing'theatre Academy is not only a school, but a community! And rather than let the Pandemic get us down, the teachers, students and parents rallied together, thought positively and pivoted to plan 3!
Rather than throw all the hardwork away on these amazing shows will now be staged in November! With a pause button pressed it also allows for New children and teens to audition to join these fantastic Sing'theatre Academy productions from August!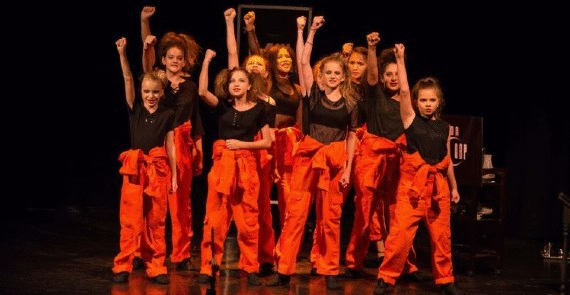 April to August 2020 is a long time for a theatre kid to not have class, so the staff at Sing'theatre designed four innovate online show curriculums for their students aged 4-17 in only one week!
Now in full swing of rehearsals students are preparing innovative video performances, writing their own monologues and gaining valuable skills along the way.
Alongside the classes Sing'theatre Academy has also given back to the community with Free online classes in all sorts of theatre skills, online Musical Theatre quizzes and the continuation of it's popular Musical Theatre Open Mic night.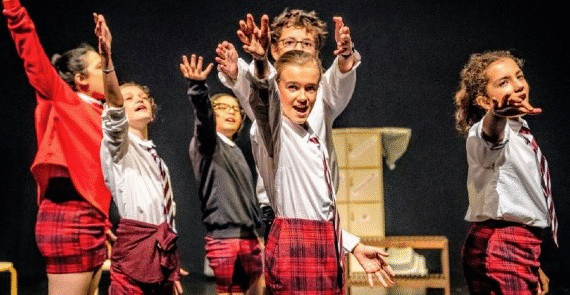 Moving Forward 
With the Circuit Breaker almost over, school holidays upon us but many of us not able to go on holiday, Sing'theatre Academy has just launched it's innovative new elite July summer holiday programme – The Summer Musical Theatre Conservatoire.
This is a never before seen holiday programme where students audition to enter two weeks of intensive Triple Threat training in a drama school style setting. Students passionate about Musical Theatre will be put through their paces in singing, dancing and acting and are sure to love this new concept of holiday programme. Auditions are running until the end of June so check out the Sing'theatre website to find out all the information about the auditions. 
The last few weeks have been a testing time for everyone, but the power of community and theatre has been strong over at Sing'theatre Academy. Students have not only kept engaged with their training but improved and developed their skills ready to continue their show rehearsals come August! 
We all hope that theatre both amateur and professional can bounce back quickly after this period and it is our collective responsibility to support local theatre companies to keep the arts at all levels alive for years to come! 
About The Writer: Head Musical Theatre Teacher & Vocal Coach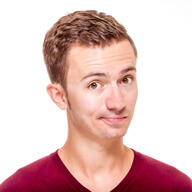 TJ is a UK born Musical Theatre teacher/performer and has lived in Singapore since 2013 teaching at many of the top international schools and theatre academy's as well as performing in various productions. TJ is a part-time lecturer at Lasalle College of the Arts on the Musical Theatre and Acting degrees. TJ graduated from the UK with A First Class Honours Musical Theatre Degree and has been working professionally in Singapore ever since.
In 2014 TJ was the vocal coach for the Von Trapp Children during the Singapore production of Sound Of Music. TJ has been singing coach for several local professional theatre companies including Sing'theatre and Pangdemonium and teaches vocal technique lessons to professional actors as well as private voice students around Singapore.
TJ is also an audition coach and has coached several students from Singapore who have gone onto top UK drama schools such as: Tring Park, Sylvia Young, Royal Conservatoire of Scotland and Guilford School of Acting.
As Head Teacher of Sing'theatre Academy TJ believes in the power of community and making sure every students voice is heard. Since joining the academy he has developed the classes to have a good mix of technique, community and fun all through putting on meaningful and inclusive shows.
He has also strongly believes that anyone should be able to experience the joy of musical theatre and aims to provide a variety of quality courses to the youngest of Rising Stars through to Adults no matter their ability or experience.
Comments
Musical Theatre is also one of my loves. Many may know me as a piano player but many may not know I was the Music Director for the Musical theatre course with Shannon Dolan at the Australian Theatre for Young People back in the early 90s when ATYP in Sydney introduced Musical Theatre to the programme. We had about 3-4 years working with incredible young people, full of energy, willing to learn. what a wonderful period of my life to recall. I can only sing the praises of TJ Taylor and his team. Bringing the arts into the hearts and minds of the many. Support the Arts. Support Sing'theatre