What do you think about Restaurant JAG Presents Legendary Michelin Chef Richard Toix, Mon 13 May and Tues 14 May Only?
Restaurant JAG, Chef/Owner Jeremy Gillon, formerly a Michelin Starred Chef is presenting an exclusive four-hands dinner where he will be partnering with legendary French Michelin Star Chef Richard Toix.
For two nights, Monday 13 May and Tuesday 14 May, Chef Toix will be curating an exclusive menu alongside Chef Gillon transforming seasonal produce into delectable dishes – Bookings Now Open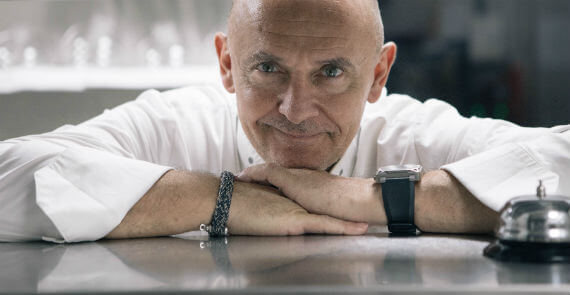 Chef Richard Toix
France's Richard Toix, a culinary maestro who has held onto his Michelin Star for his restaurant Passions et Gourmandises restaurant in Poitiers, France for over 20 years is making a rare appearance in the Lion City next Monday and Tuesday Evening.
 
As a personal guest of Co-Owner and Chef Jeremy Gillon at Restaurant JAG, Chef Toix has promised two extravagant nights of gastronomical heaven. A six-course wine-paired degustation menu priced at $298++ will be curated for diners by both Chefs Toix and Gillon during these exceptional two evenings.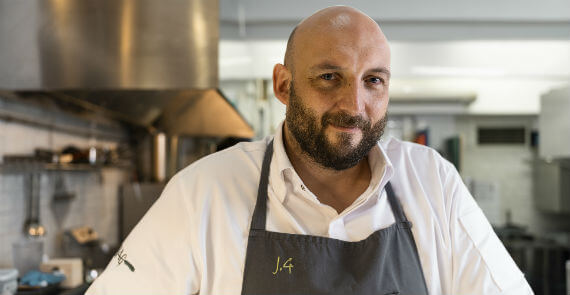 Chef Jeremy Gillon
A recipient of numerous awards including a Large Table award from the Chateaux and Hotels Collection by Alain Ducasse, and three toques from the Gault et Millau guide, Chef Toix's Passions et Gourmandises restaurant in Poitiers, France, was given a star rating in the Michelin Guide two decades ago. 
Today, based in Saigon, Chef Toix helms Jardin Des Sens kitchen, is Vietnam's only 3 Michelin star chef restaurant. 
Chefs Gillon and Toix have cooked previously – both in France and in Asia. Both gentlemen's culinary philosophy pays homage to seasonality and provenance of ingredients.
The dinner at Restaurant JAG will be a combined reflection of both Chef's signature cooking style. Chef Gillon with his classic French technique and Chef Toix who describes his style as modern, purified and contemporary.  
With both Chefs inspired by local products, the seasons and from their travels all around the world, diners will be in for a culinary journey unlike any other.  
The choice of ingredients hand-picked by the Chefs are at the pinnacle of luxury. From Caviar, octopus, free-ranging Challans duck and French seabass – guests are guaranteed an intimate culinary journey and acquaint them with an entirely new dimension of French gastronomical experience.
Reservations and inquiries can be made at +65 3138 8477